Bath Beach Teen Bowling Champ Lawrence Consoni On Striking A Balance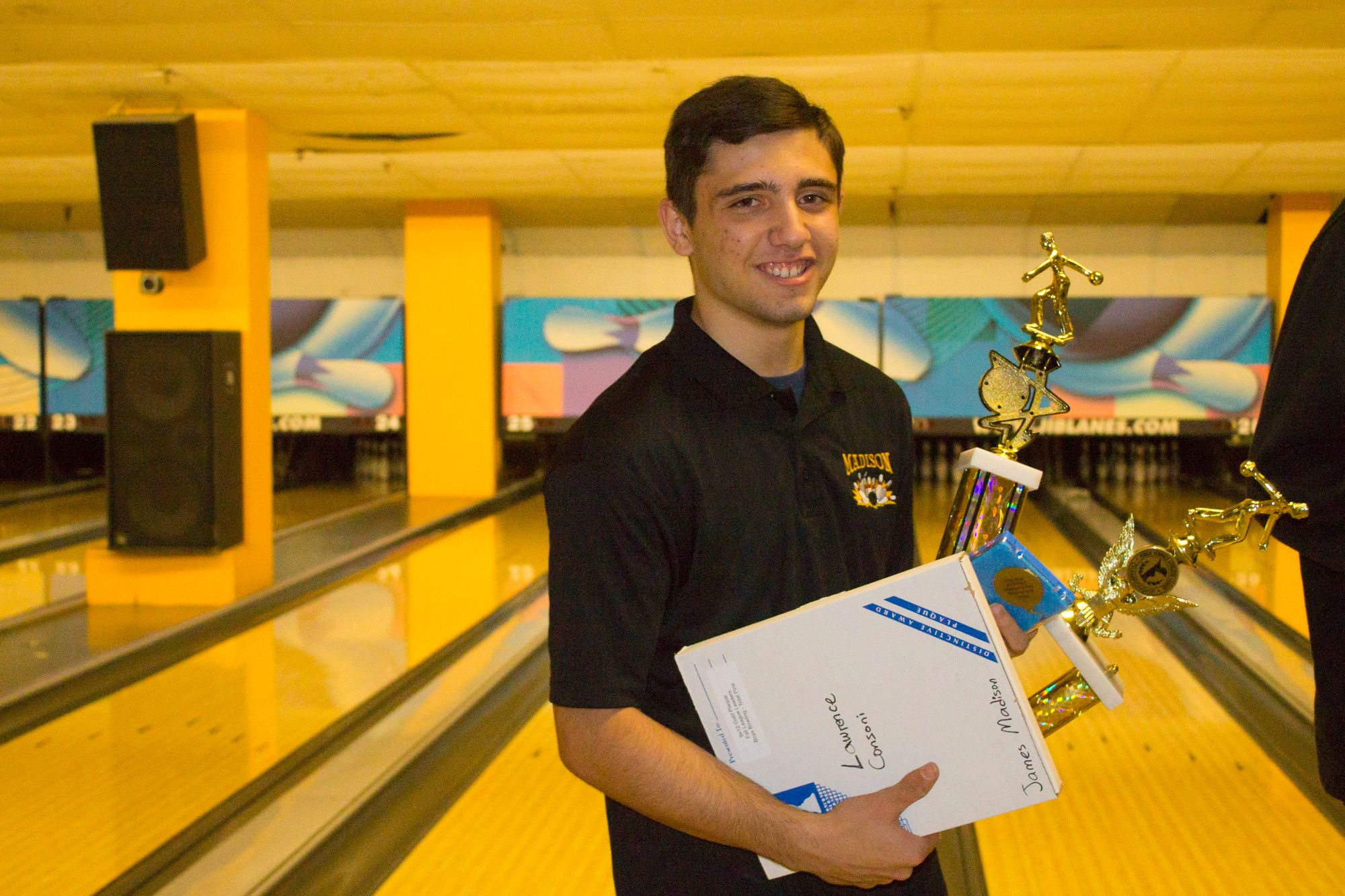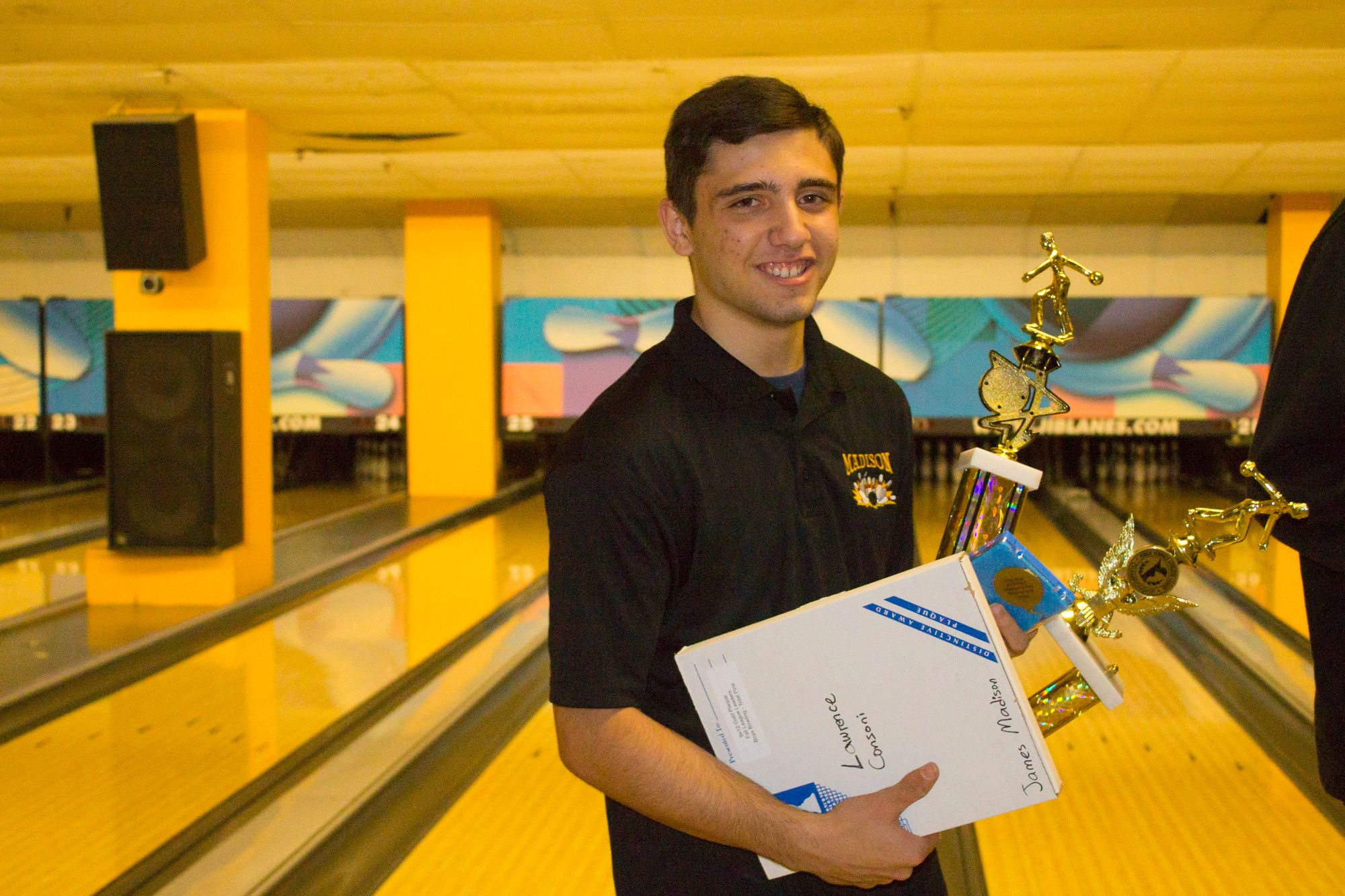 Bath Beach resident Lawrence Consoni sees a future among the strikes and spares he bowls.
The 14-year-old James Madison High School freshman has two 300 games to his name and a way of making good on a victory vow. He did not roll his best on December 1, when he won the city's Public School Athletic League boy's bowling championship, but he played well enough to best the competition by 37 pins in the three-round tournament, held in Flushing, Queens.
Consoni's been taking the game seriously for three years and does not lack in bowling confidants who encourage encourage him to find a necessary balance.
"As long as I can keep succeeding in school and bowling, I should be good for my future," he said.
College scouts mixed with the crowd on the night of the city tournament as the "best of the five boroughs" girls and boys competed. There were no bleachers and the one-on-one competition consisted of waiting for a turn at a lane. The oil pattern on the hardwood was specific to the alley, and adhering to its line determined whose ball would negotiate the specific curved path necessary to knock ten pins down at once.
Focus wandered among 40 lanes as family members, coaches and teammates huddled behind their favored player. Consoni could not know whether he might win or lose until officials tallied the cumulative scores, but he entered with confidence, according to father Larry Consoni.
"He said 'when I get there, I'm going to tear up those lanes,'" said Larry.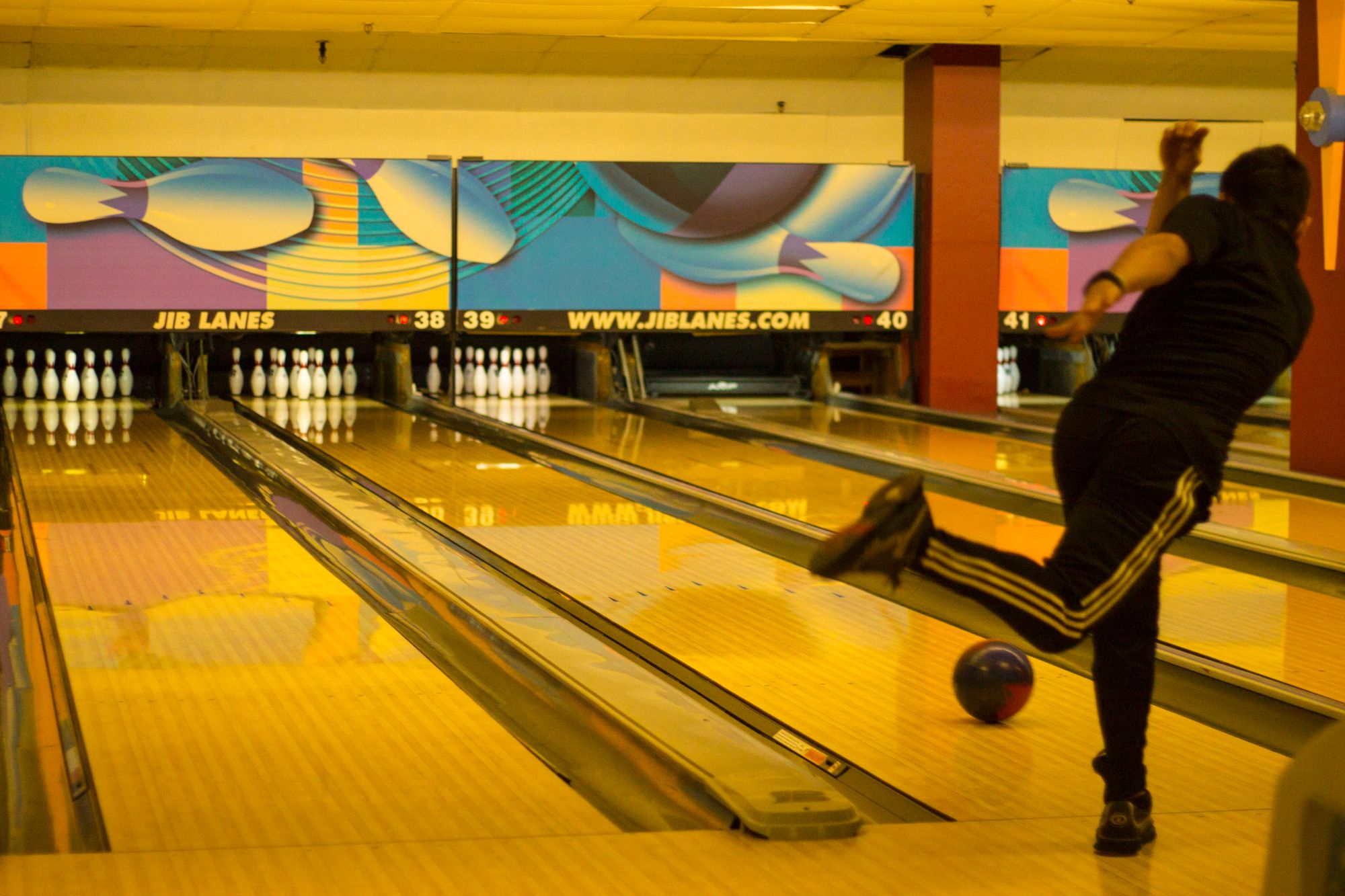 While Consoni distinguished himself at a young age, he is in good company here in Bensonhurst. Bowling is a way of life for many young southern Brooklynites, and dozens of teens have created a home away from home at Shell Lanes in Gravesend. Consoni's father bowls, his girlfriend bowls, and his sister Jaclyn, a student Leon M. Goldstein High School for the Sciences, also placed in the top ten during the boroughs tournament. Another Bensonhurst native and student at Brooklyn Studio Secondary School, Brianna Bilboa, placed first place in the girls' city finals.
One of their friends currently plays at Robert Morris University in Chicago — a collegiate power that feeds players to the professional tour. Half-scholarships are the prevailing practice among schools nationwide for men's bowling, Robert Morris Coach Dale Lehman said in a telephone interview.
The ranks of professional bowling accommodate a small number of players. The odds of making it are "beyond one-in-a-thousand," he said, especially given the smaller scale of the sport compared to basketball or baseball. Players should focus on their education, he added.
School has been a challenge for Consoni lately. English class is not his strong suit and his high school recently suspended him for using his smartphone for a math exam, instead of a regular calculator.
He admits that he can do better at school and has an important motive to do so. Staying in good academic standing in the next three years will determine how high he can ascend in the bowling world.
Consoni says he looks to his sister for guidance on how to juggle his passion for bowling with his school work.
"I always want to follow in her footsteps cause she is doing really well in school and she is going to go to a really good college; she's also bowling for college," he said.
His focus returns to schoolwork now that the prep bowling season has ended, but Consoni is keeping his eye on the prize. The national championship process will begin in April with a tournament at Shell Lanes. If he prevails there, and then at a statewide competition in Rome the following month, he will receive a berth at a national tournament held in Indianapolis, Indiana in July.