Boutique Showcase: A. Cheng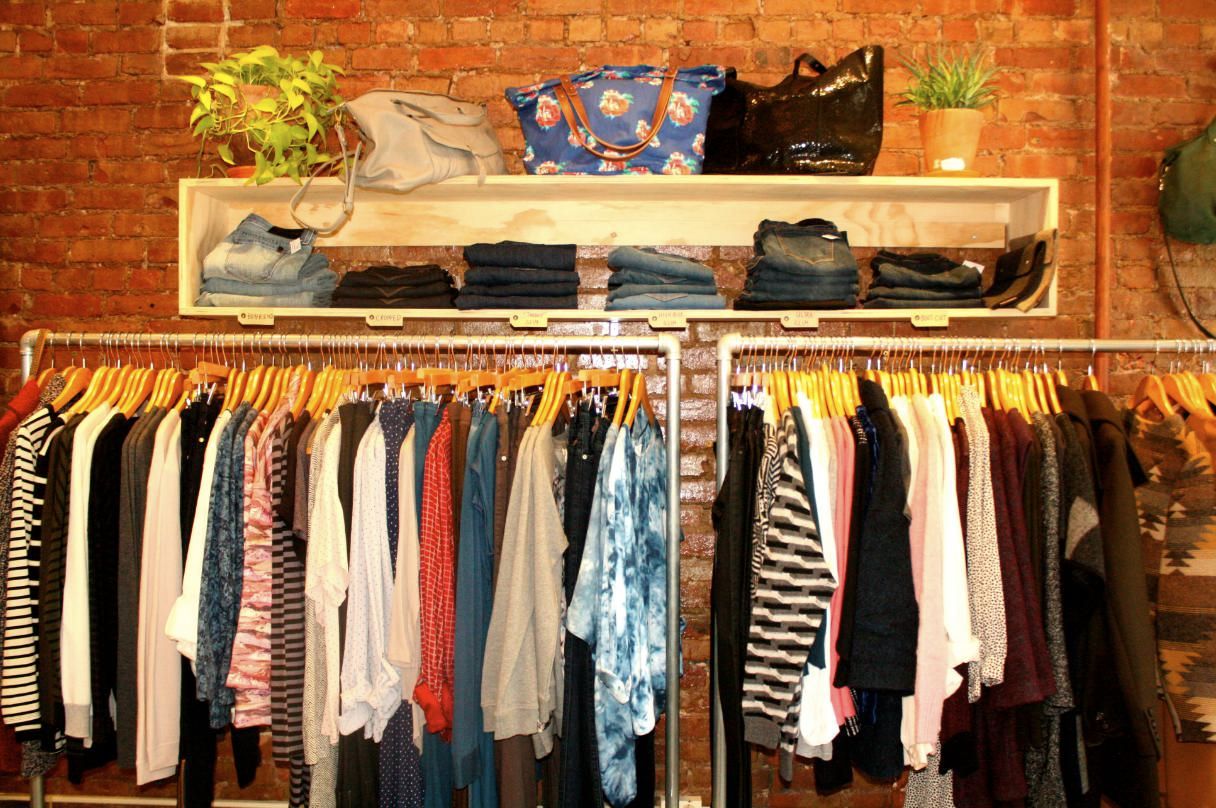 As we have been rejoicing in recent style posts, sweater weather is finally upon us, and local boutique A. Cheng has the neighborhood covered–literally!
Long a local staple for fun, top-quality women's wear, designer Alice Cheng has been in the neighborhood for years. Her closely curated shop reminds us of our most fashionable friend's closet. Not only does she feature incredibly structured outerwear and feminine, flouncy dresses, she also carries jewelry by local designers (we are lusting over the colored lockets), quality shoes (think suede boots and sexy triple ankle strap stilettos), patterned bobby pins and scarves, and bright statement stockings that would look great with a number of silk dresses on the racks.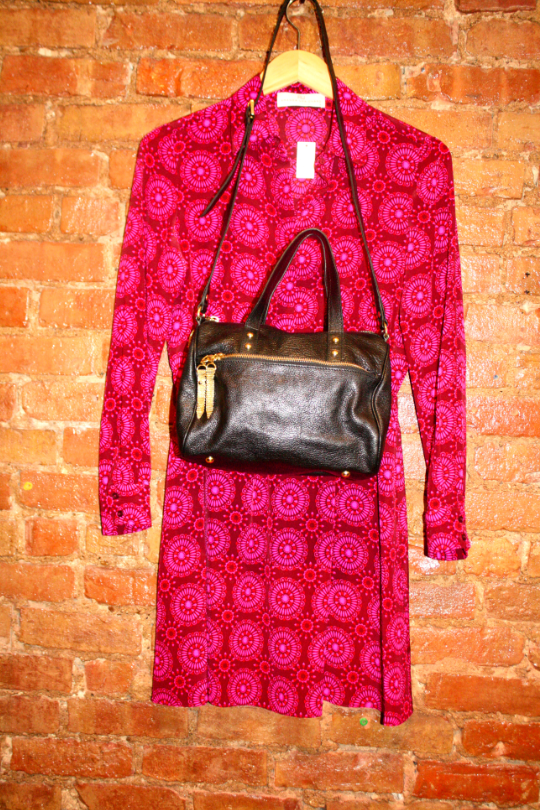 While A. Cheng carries a number of higher end brands– Roberta Freymman, YMC, a vast selection of Demyler pullovers– Alice is a designer herself, and a talented, coveted one at that. She has been featured in a number of heavy hitting fashion magazines (Lucky, Nylong, Real Simple) and luckily for us, she has chosen Park Slope as her home base.
After handling a small rush in the shop and spending time helping a long-time customer find the perfect pair of jeans (all organized by style and handpicked), Prospect Heights resident Alice Cheng allowed us to pick her brain.
PSS: What is the appeal of having your shop in this neighborhood?
AC: I have a seven-year-old, and it's great to be so close to home for her, but I also get to see my customers out and about in the neighborhood, wearing and styling my designs!
PSS: Do you have any favorite spots you frequent in the area?
AC: I love all the yummy foods at Larder, and I'm always at Brooklyn Crepe. I'm also frequently seen at the new Annie's Blue Ribbon General Store, and of course I have to go to Lulu's Toys.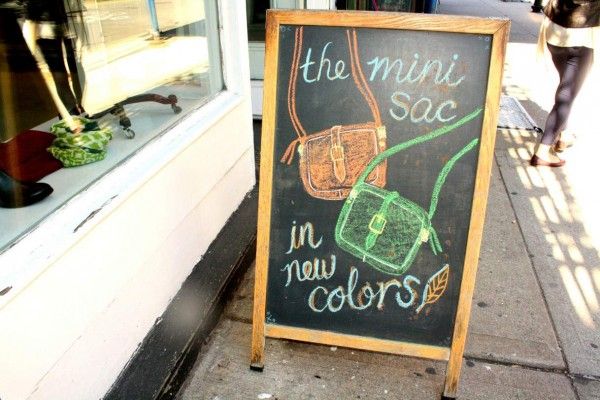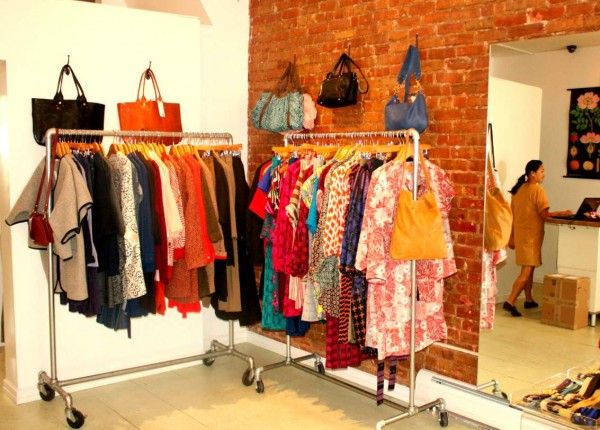 PSS: Did you always know you wanted to design clothing? Who or what inspires the clothing you create?
AC: For a long while, I thought I was just going to be a plain ole' artist, but I was so inspired by textiles, old tapestries, yarn colors… The fabric itself provides the best inspiration, because that's the life of it. I love well-designed clothing that is no fuss, that is easy- something a lot of you fellow Park Slope moms can appreciate!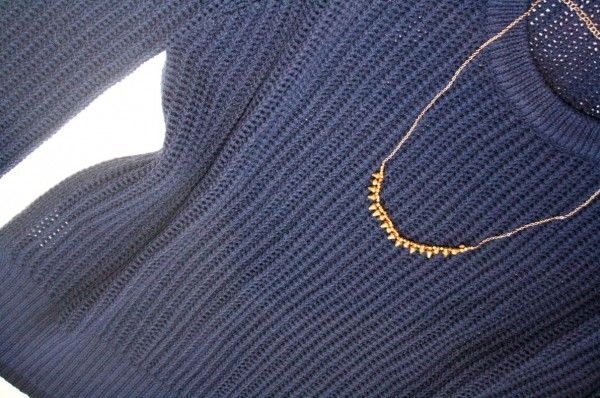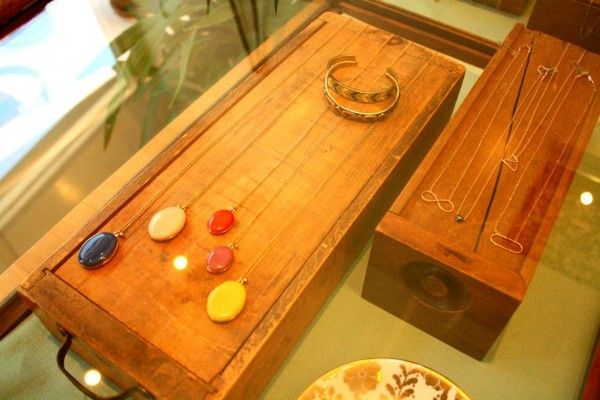 One of our personal favorites is also the designer's current love: her hand knit Alpine wrap cardigan ($315)."I really loved working on that pattern," she tells us.
Shown below in a classic autumn orange, it is also available in black and white. Featured alongside it is the unwaxed leather mini sac purse, available in a number of colors.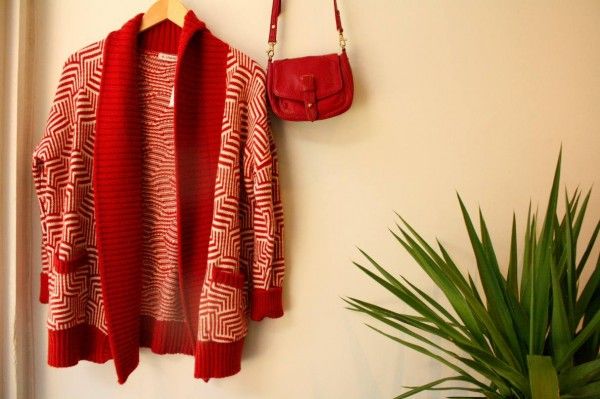 A. Cheng is located at 152 5th Avenue, (718) 783-2826. Open 11am-7:30pm Monday through Saturday, 11am-7pm Sunday.
About the author: As style writer, Jay Shaw's strong commitment to the art world and appreciation for everyday aesthetics led her out of Manhattan to fresh, spirited Brooklyn. You can find her reading the New Yorker on the promenade, perusing museums, or sneaking back to Harlem for a night of jazz. All the while in heels. Find her on Twitter @jannashaw, or contact her at janna@jannashaw.com.