Bond Vet Opens in Cobble Hill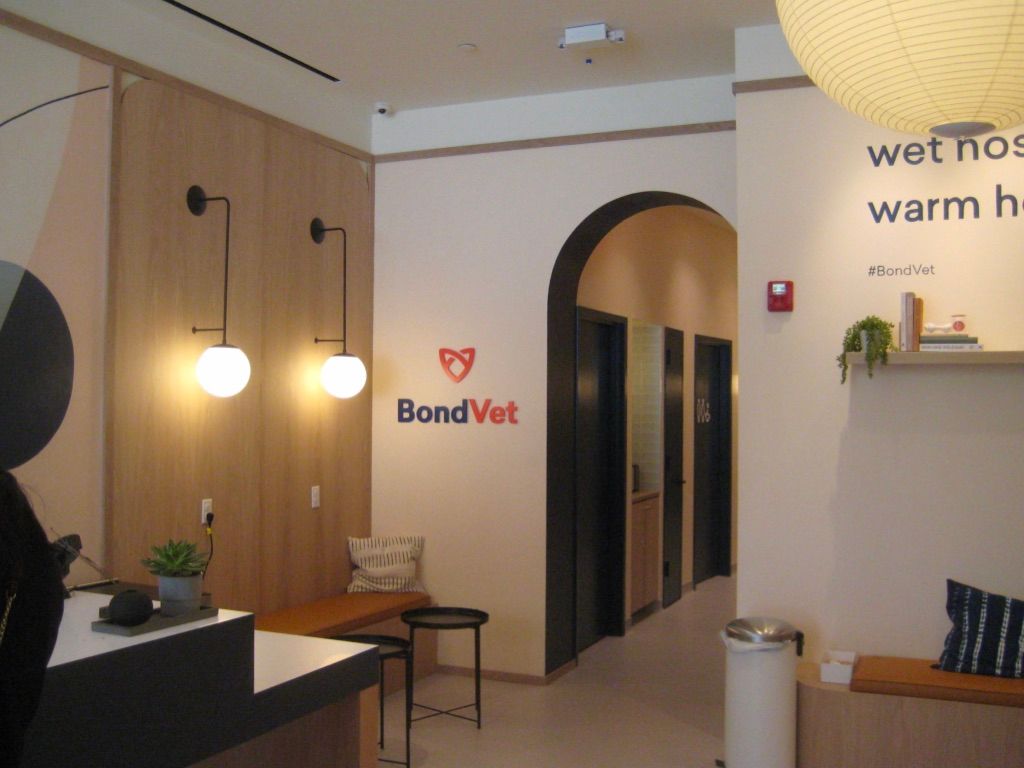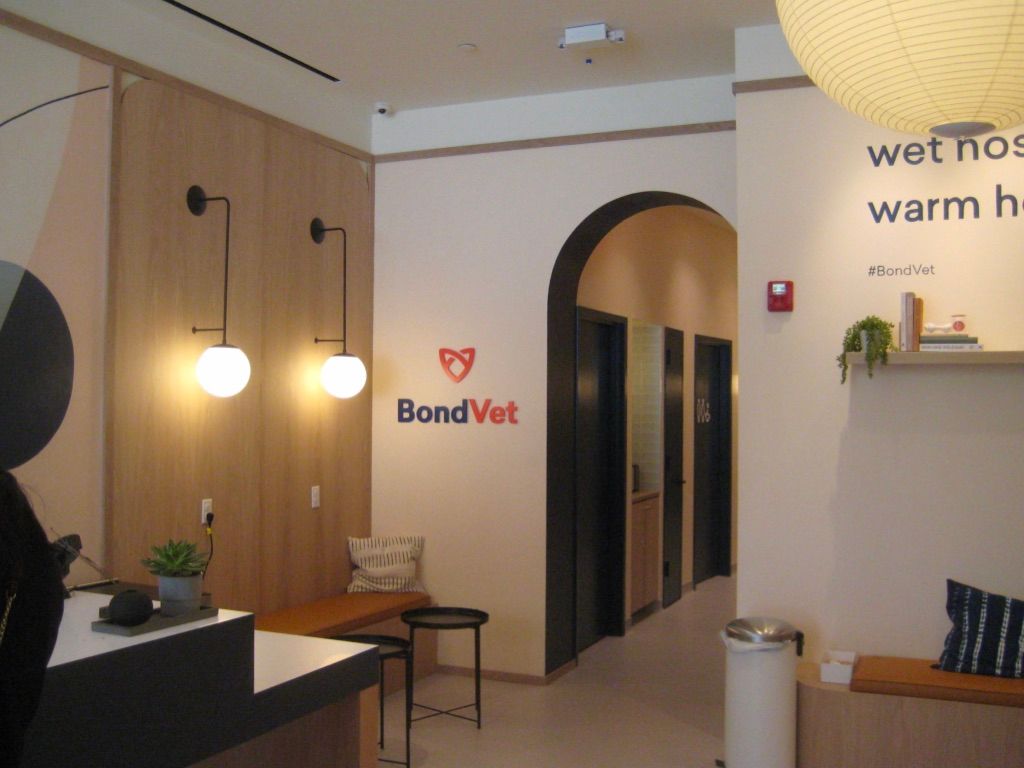 COBBLE HILL – Bond Vet is dripping in millennial pink. The new Court Street pet clinic is stylish, brimming with succulents, neon signs, and canine-height hashtags. Though the clinic is designed with human visitors in mind, however, it is carefully tailored to meet the needs of their main audience: pets.
Dr. Zay Satchu, Co-Founder and Chief Veterinary Officer, explains that there are many details that human visitors don't notice: "For instance, taking into consideration what is the friction coefficient of the floor so that when an older, arthritic dog walks in, how easy is it for them to grip when they're walking in on a rainy day." Design elements like warm lighting and two-tiered seating are also meant to comfort pets during veterinary visits.
Visits to the vet can be stressful for humans as well. At the end of a hall of exam rooms—each named after a different presidential pet, from Bo to Spot—sits a 'Parents Lounge' for clients to wait while their pets are receiving lengthier care than the regular check-up. Dr. Satchu acknowledges that "people aren't always very, very comfortable going to the veterinary clinic—it hasn't always been a positive experience for many people, so whatever we can do to make a calm and soothing vibe for people is really important to us."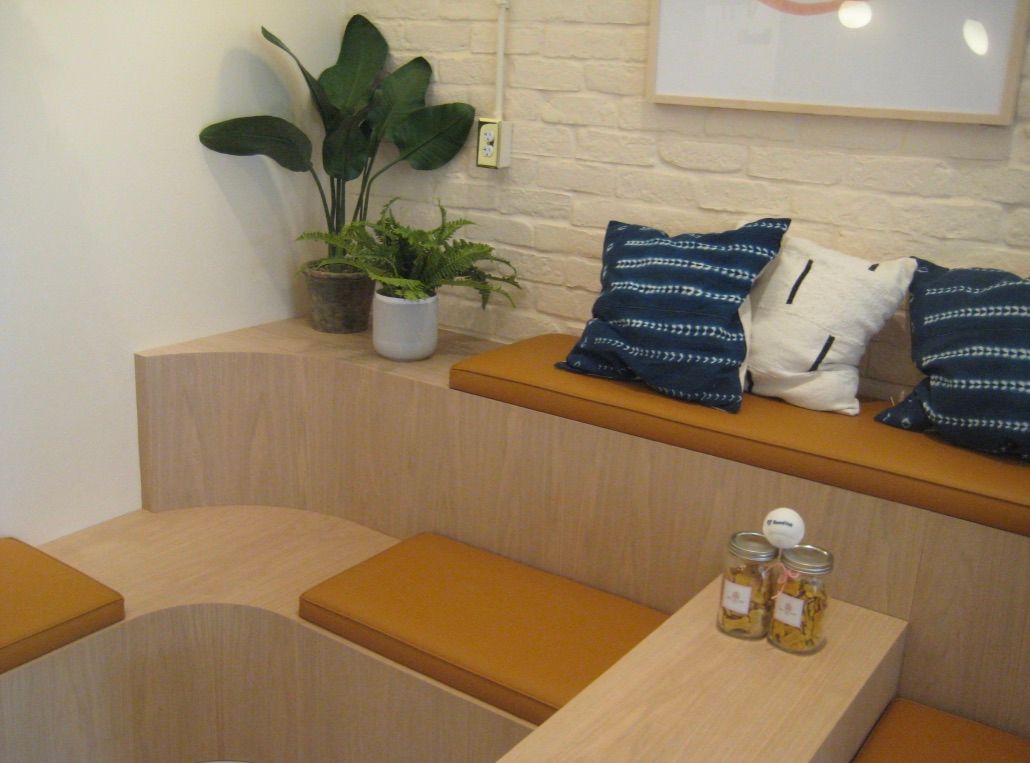 Beyond clients, maintaining a healthy and happy workplace environment is also instrumental to Bond Vet's mission. Dr. Satchu brings up the mental health difficulties among workers in the animal health industry, citing a high suicide rate in the profession. "There's a lot of burn-out, there's a lot of compassion fatigue, there's a high turnover rate of team members," Dr. Satchu laments. She also believes that if team members are happy, then the client experience will be far more positive. As of right now, the team is made up of thirteen people, and growing, with a goal of 20 to 30 for each facility.
Over 200 people flocked to the clinic for its June 8th opening, decked out with photo-ops like a kissing booth and selfie station. Dr. Satchu, reflecting on the positive reception, said, "Brooklynites love their pets—that is a standard across the board."
The pet clinic bills itself as 'urgent care for pets'—according to their website, their "veterinarians provide treatment that falls between routine exams and emergency care." It serves exclusively dogs and cats, in order to standardize wait times and lower the average wait to fifteen minutes. Cobble Hill is Bond Vet's first location; a second location on the Upper East Side opens in the fall, with 10 more anticipated by the end of 2020.
Dr. Satchu believes that for a pet clinic to be successful, it needs to serve both humans and their pets. "Though we focus on the medical stuff here, our goal is ultimately to be saviors of that human-to-animal bond, and help push it, really elevate it," she said.