Food Stuffs: Authentic & Inspired Mexican Cuisine At Blue Agave
Food Stuffs: Blue Agave, even on a sleepy Sunday night, feels alive and immediately draws the hungry diner through its doors.
The rustic wood and brick exterior can be hard to spot from the street, but the upscale Mexican restaurant located at 7201 16th Avenue is clearly visible from the D train passing over New Utrecht Avenue. Seeing it so many times from the window of the train car made me wonder about it, until I finally trekked out there this past weekend.
Created by trio Pablo Luna, David Flores and Abran Luna, Blue Agave has been serving up classic and modern Mexican food for the past few years.
On the restaurant's website, executive chef Abram Luna cites French and Asian influences that add a unique twist to his colorful delicacies.
Once you sit down, a rich, savory aroma wafts from the open kitchen. If you're lucky, they'll have the homemade guacamole station in operation which they'll make in front of you, to your taste. The $6 guacamole was very special and probably the most authentic guacamole in Bensonhurst. The avocado is smooth, but not too mashed, with just a hint of fire and lime.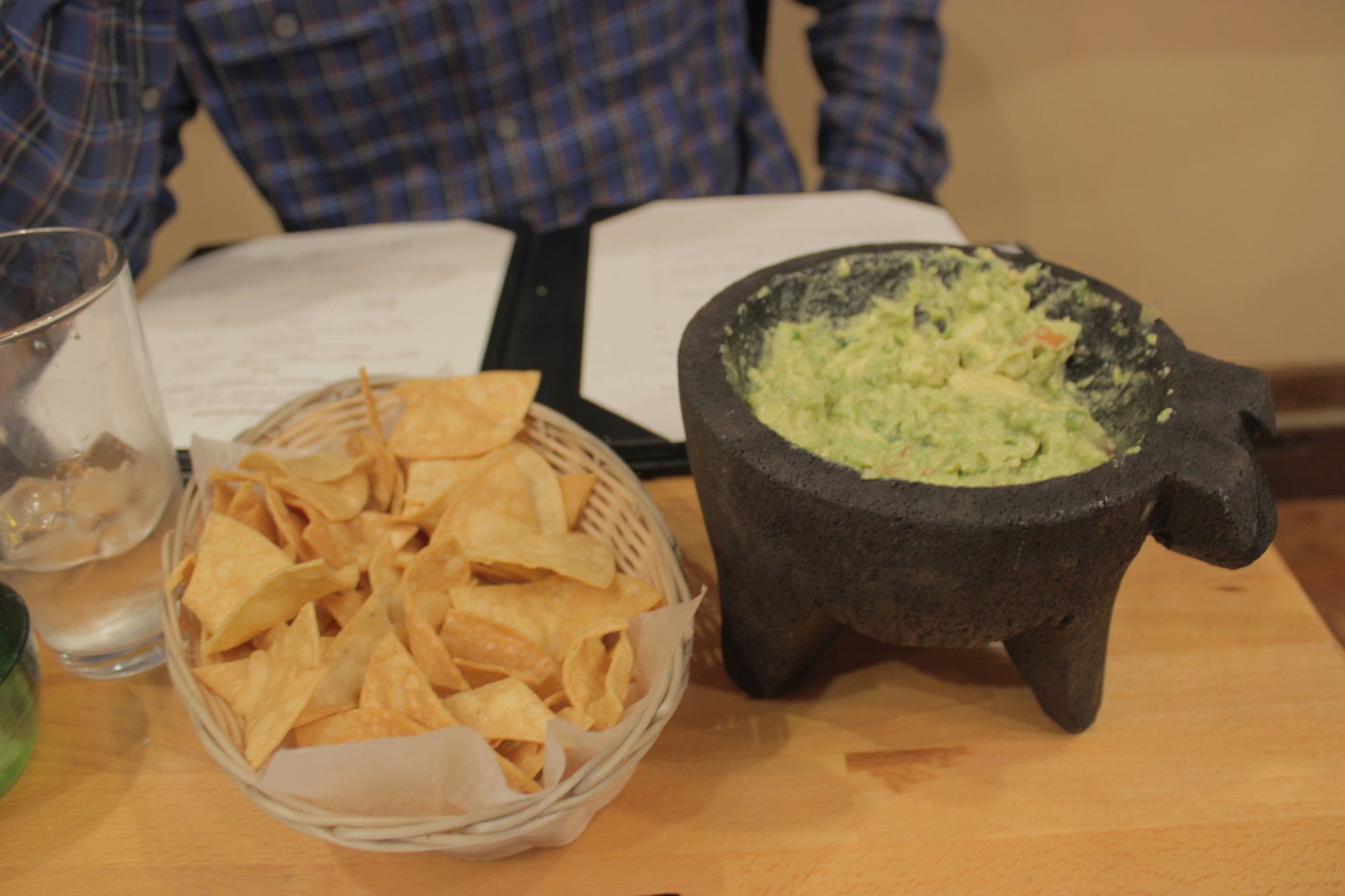 For my main course, I ordered the Fajita Blue Agave, a pretty standard Mexican dish, but the $15.95 version comes with voluptuous shrimp, slabs of steak and chicken, as well as rice and beans. I also tried the Mexican cactus salad Ensalada de Nopales, and Elotes, a seasoned ear of corn.
I was very impressed by the Elote. It was rich with zest, and the cheese added an extra grainy texture on the tongue. Unfortunately, the first corn I received was cold but my gracious server heated it up and brought it back immediately. I've never had cactus before, and it wasn't my favorite. The other intensely flavored ingredients — including onions, cilantro, corn, pickled jalapeno, and fresh cheese — did lend the dish some unexpected bite, but the cactus itself was not that unique and had the distinct texture of aloe vera.
The fajita came roaring out of the kitchen, spitting and spurting in front of me. The shrimp was the highlight of the dish. It was delightfully spicy and cooked perfectly. The steak was cooked well and the chicken meshed well with the vegetables and rice and beans. I felt full and didn't know if I could make room for dessert.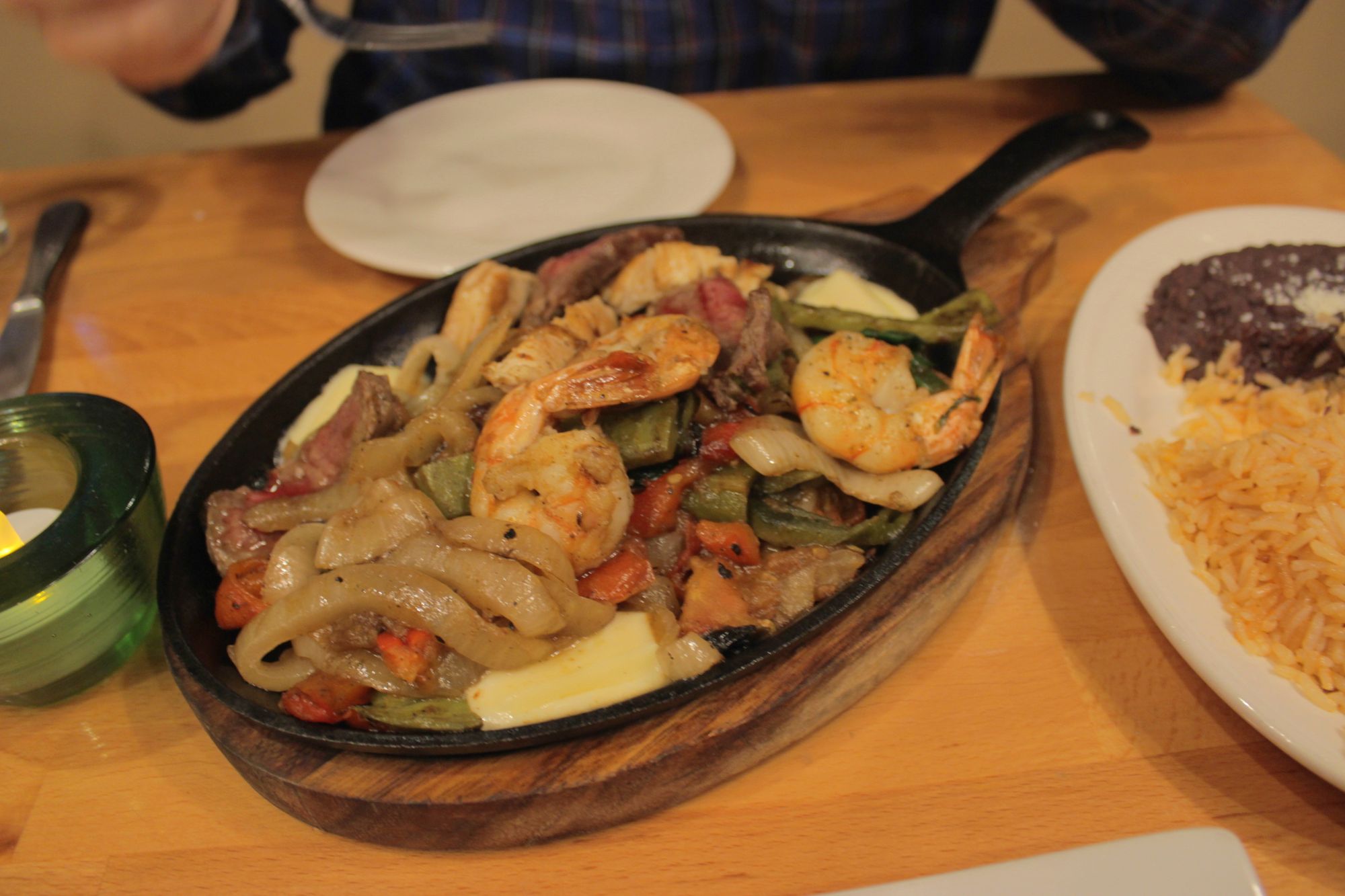 The night I was there they didn't have flan, which I've heard is the best dessert on the menu. Instead, I ordered a special that they had that night which consisted of neapolitan ice cream sandwiches and fried dough on the center of the plate, which was quite entertaining, but slightly freezer burnt.
Overall, this is one of the nicest restaurants in Bensonhurst. Its decor is inviting, the food is hearty and unexpected, and the service is excellent. Saturday night is karaoke night, and the venue throbs with pulsating music. It also has a full bar with an impressive drink menu, including margarita and mojito specials, making it perfect for a date or a night out on the town.
I would encourage those who are looking for a change from the ubiquitous Chinese-Mexican hybrid take out places in Bensonhurst to check out Blue Agave for authentic, inspired, and vibrant Mexican cuisine.
The Rundown: Blue Agave
Where: 7201 16th Avenue, near New Utrecht Avenue
Phone: (718) 758-5822
Hours: 9am-11pm, 7 days a week
Reservations: Not necessary
Kid Friendly? Yes
Food Stuffs is a column exploring the gastronomic landscape of Bensonhurst and the surrounding neighborhoods. Each entry will cover anything and everything remotely related to food. Because here in Bensonhurst, food is always news.