Bloomberg Wants To Force Stores To Hide The Cigarettes They Sell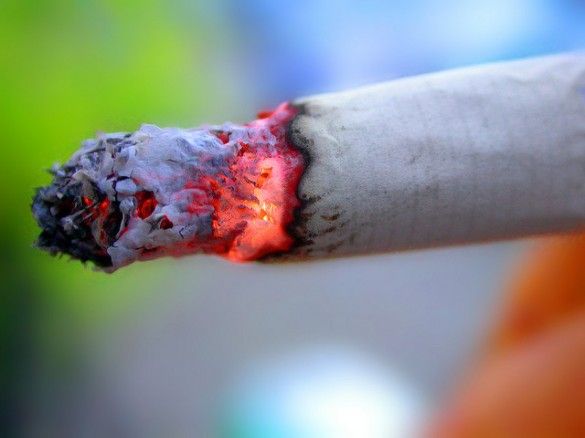 Mayor Michael Bloomberg put forward a bill this week that would force tobacco vendors to hide the cigarette packages they sell from the sight of customers, a move that burnishes his reputation as an anti-smoking regulator.
According to a report by the New York Times, Bloomberg's latest anti-smoking initiative, which comes fresh off the heels of his unsuccessful bid to limit the serving sizes of sugary drinks, would make New York the first city in the nation to force businesses to hide their tobacco products.
"Such displays suggest that smoking is a normal activity, and they invite young people to experiment with tobacco," The Times reported Bloomberg saying at a news conference.
Bloomberg also put forward a second bill that would stiffen penalties for businesses that avoid tobacco taxes by smuggling in out of state cigarettes, eliminate all tobacco-related coupons, force businesses to sell cheap cigars and cigarillos in packs of four (instead of individually) and make the minimum price for all cigarettes and little cigars $10.50.
The bills do not outright ban cigarette advertising and price displays, nor do the rules apply to tobacco specialty stores that already do not permit minors without the company of their parents. They also don't raise the taxes on cigarettes.
The state and city taxes on packs of cigarettes, set at $5.85, are the highest in the country. As we all know, Bloomberg managed to ban smoking practically everywhere; in bars and restaurants, on beaches and in parks.
Unlike Bloomberg's war on extra-large sugary drinks, he is sending his bills to the City Council for consideration, where he has already received early support from mayoral hopeful Council Speaker Christine Quinn.
As you might suspect, opposition from convenience store advocates have already flared up.
"We think it's patently absurd," Mr. [James] Calvin [president of the New York Association of Convenience Stores] said of the proposed restriction. "Can you think of any other retail business that is licensed to sell legal products that is required to hide them from the view of its customers? I can't."
Bloomberg also got some blowback from tobacco companies, which might challenge the city with expensive lawsuits should the proposed bills go through.
David Sutton, a spokesman for Altria, parent company of Philip Morris USA, said the company supported federal legislation banning sales to minors and through self-service. But he added, "To the extent that this proposed law would ban the display of products to adult tobacco consumers, we believe it goes too far."
We were wondering what our readers think of Bloomberg's latest effort to curtail the visibility of smoking in the city. Do you think he is doing a good job at protecting the health of all city residents and young people? Or do you think this is just another example of our descent into a full blown nanny-state? Let us know.