Blink Fitness Opens In Historic Brooklyn Lyceum Building August 1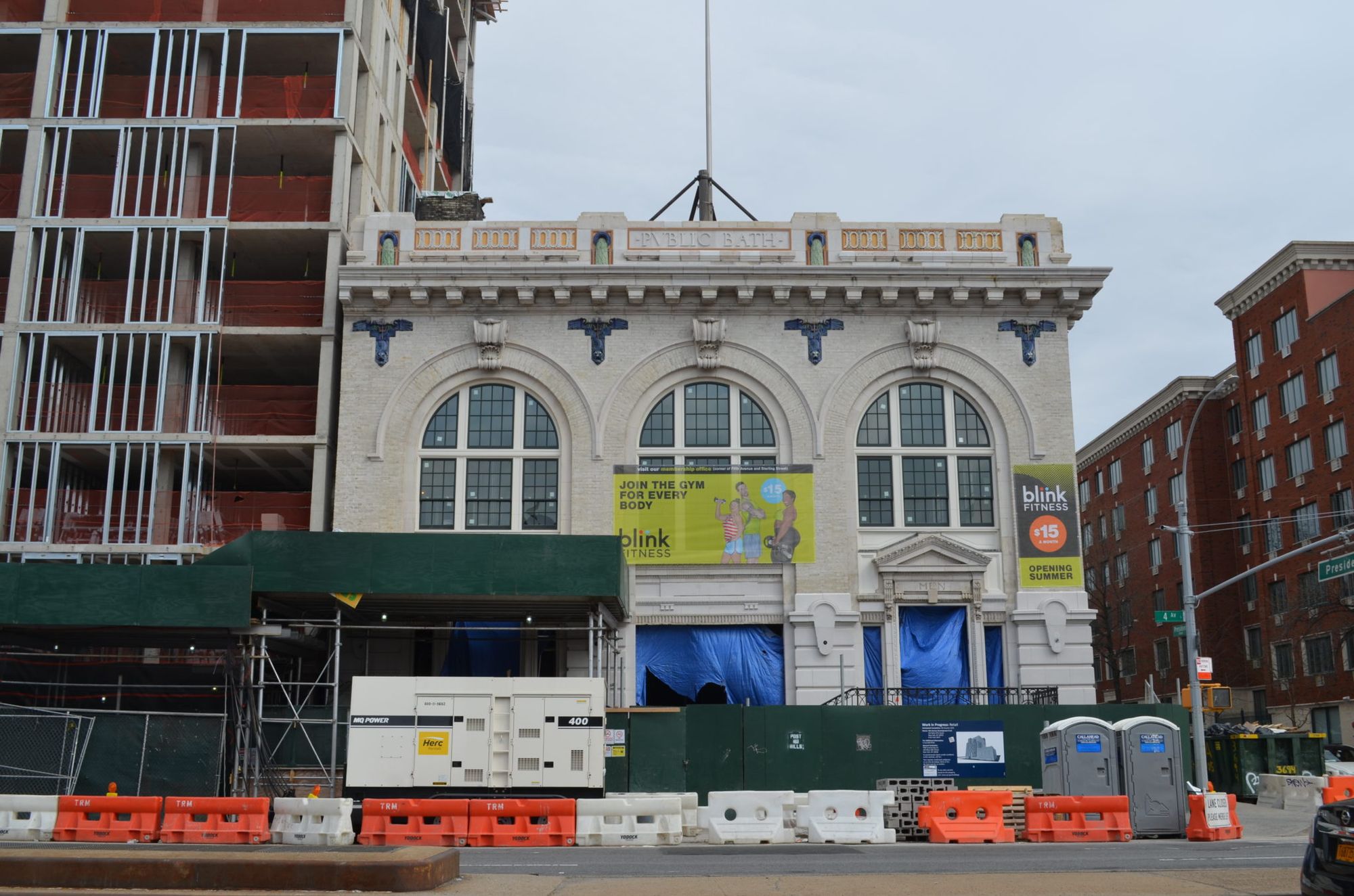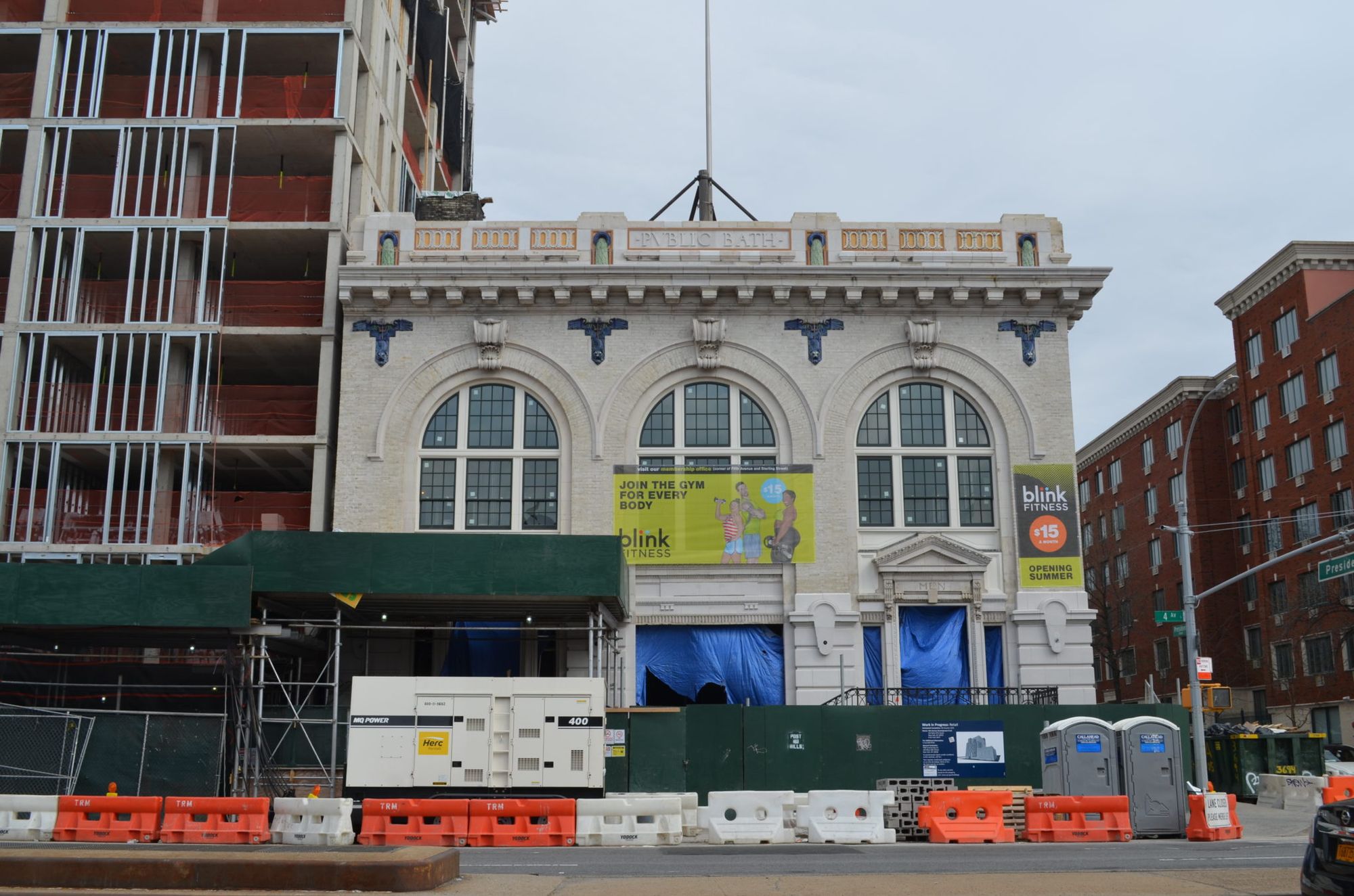 Blink Fitness, the Equinox-owned, budget-friendly fitness chain will open its twelfth Brooklyn location on Tuesday, August 1, in the landmarked Brooklyn Lyceum building located at 227 4th Avenue (at President Street).
The new facility will feature certified personal trainers, strength-building equipment including free weights, plates, and machines for upper/lower body and core, as well as a variety of cardio machines and a multi-use space for stretching and functional training.
Built from 1906 to 1910 by the Brooklyn architect, Raymond F. Almirall, according to Brownstoner, the Lyceum was a public bathhouse in the early 20th century, but fell into disrepair over the decades. The building was designated a landmark in 1984.
Its former owner, Eric Richmond, bought the building in 1994 and transformed it into an events venue, hosting experimental theater, concerts, flea markets, and other events before its foreclosure in 2013.
Greystone purchased the building for $7.6 million at a foreclosure auction. The developer had originally planned to convert the building into condos but eventually decided to keep the historic building as a "single-use commercial space."
Blink worked to retain as much of the building's historic character and detail as possible, preserving original exposed brick, large arched windows, and industrial steel trusses that support the twenty-two-foot-high ceilings.
As part of its opening celebration, Blink Fitness will donate fifty one-year memberships (approximately $10,000) to Opportunities for a Better Tomorrow, a non-profit organization that helps disadvantaged individuals recognize their self-worth and become self-sufficient by providing job training, academic reinforcement, improved life skills, job placement, and support services.
Blink's expansion into Brooklyn continues with another location set to open in Sunset Park, at 5109 4th Avenue (between 51st and 52nd Streets), later this year.
The new Park Slope Blink location launches shortly after spin studio, SoulCycle Park Slope, debuted its third Brooklyn outpost at 342 Flatbush Avenue on June 15.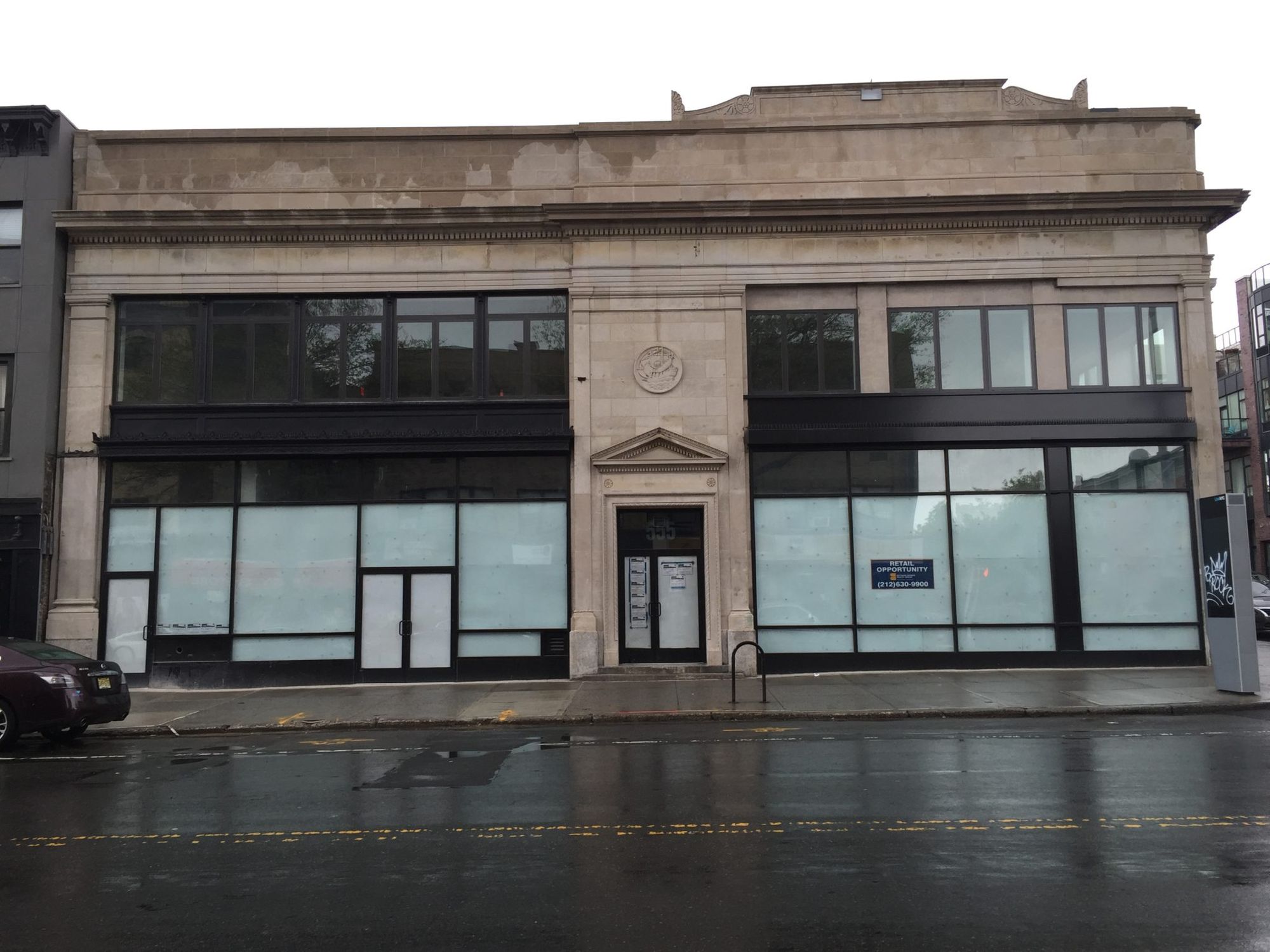 And construction has been ongoing at 555 5th Avenue (at 15th Street) for a new Crunch Gym that is slated to open in Fall 2017.