Blink Fitness Coming to Flatbush Avenue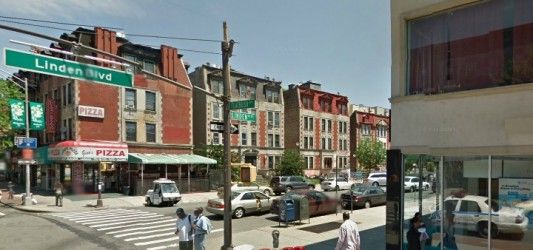 Blink Fitness, a "budget-friendly gym" from the company behind Equinox, is coming to 833-45 Flatbush Avenue on the corner of Linden Boulevard. Todd Dale represented the gym at last week's Community Board 14 Budget meeting, where the company sought the necessary permits to begin business.
Todd says he expects peak hours to occur at about 6 to 7 p.m. on weekdays and 1 p.m. on Saturdays. The gym will hold about 150 people at peak times. Hearing this, some residents briefly expressed concerns about parking in the neighborhood. Dale noted that most customers walk or travel by mass transit to similar gyms.
Blink was described as a gym without all the "bells and whistles" that an Equinox gym would have. For instance, there will be no classes or health food available, said Todd, only the equipment and locker rooms.
The Budget Committee approved the request.
Image via Google Maps