Blend Coffee + CoWork Brings Community to Bay Ridge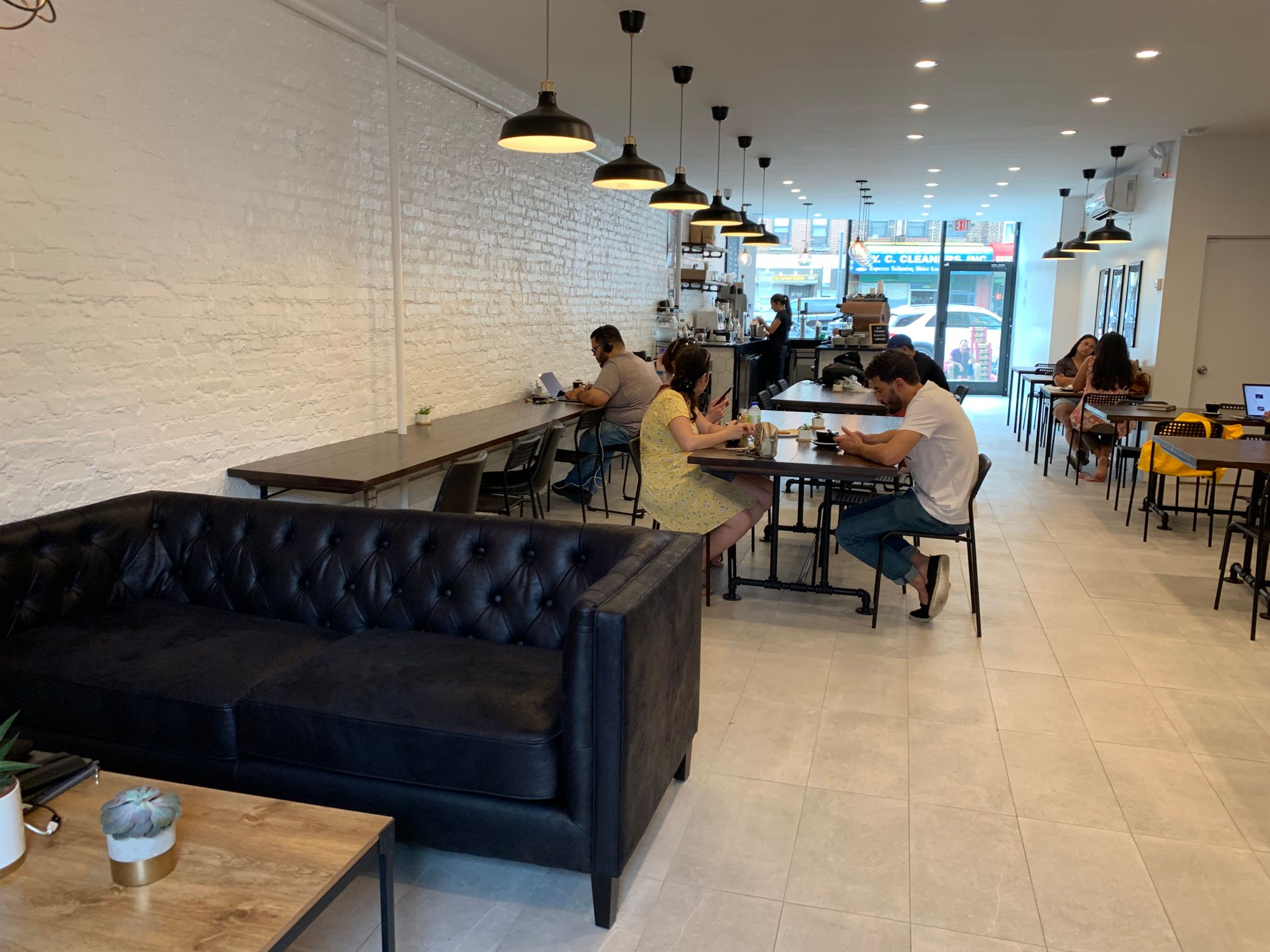 BAY RIDGE – Just off of the Bay Ridge Avenue R stop, you will find Blend Coffee + CoWork. Right now, at least from the outside, it is a little unassuming—signs and lights are still being installed, but the story behind its origin is anything but.
Justin Mattera is a pastor, as well as the owner of marketing business. Born and raised in the area where his family has lived for four generations, he never seriously thought that he would own a coffee shop.
He founded Zion, a relatively new church based in his home neighborhood of Bay Ridge that holds services in the same public school that Mattera graduated eighth grade from, just two blocks away from Blend. The church has been renting storage space from the Park Slope U-Haul, bringing their equipment back and forth and setting it up every week—a less-than-ideal arrangement.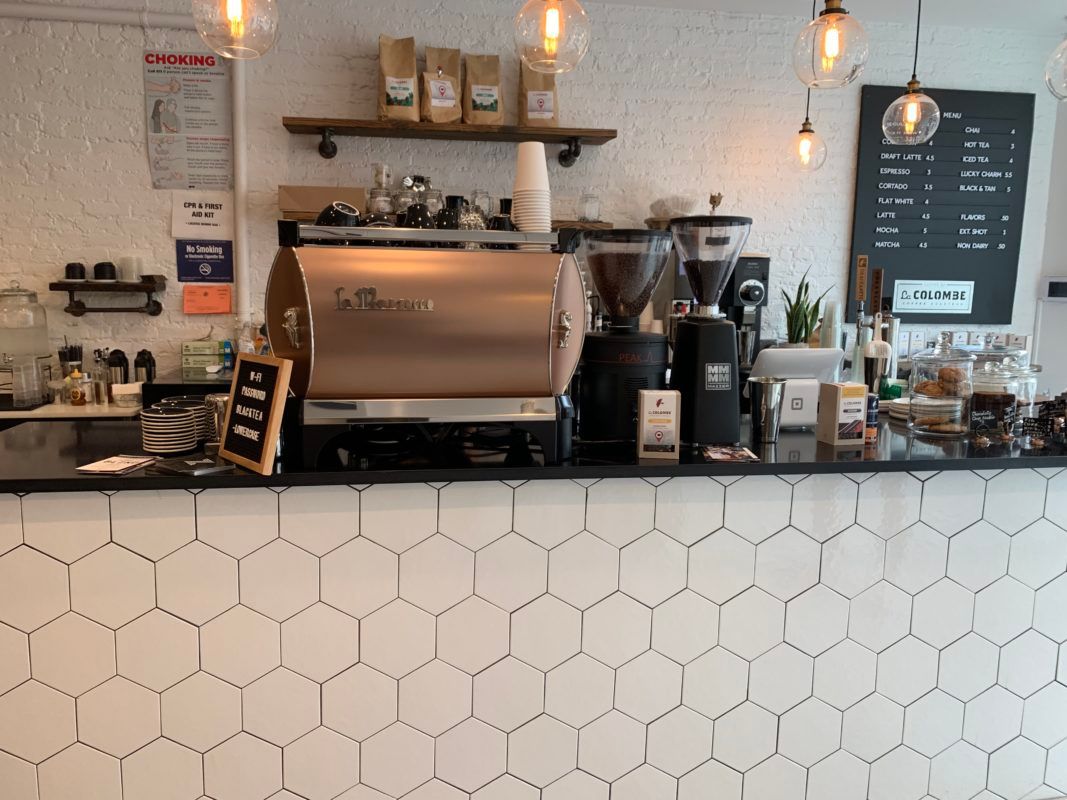 "There was a storefront, actually, across the street. I  had called the real estate agent and asked if we could rent it. He said 'no' because they didn't want another church renting a storefront on the block. They wanted something like a Subway or a bank or something like that," Mattera said. When he saw the space that would eventually become Blend for rent, he called the landlord right away. It had a huge basement for storage, and was just blocks away from Zion's home base. Upon being asked what business he was in, Mattera said the first thing that came to mind: a coffee shop. They closed on the place in December of last year, and had their soft opening May 22nd.
It's not as random as it sounds. He and his long-time friend (now store manager), Jeremy Torres, had discussed the possibility of one day opening a coffee shop. Mattera's wife had mentioned how she thought a coffee shop could be a fun thing to own. But, the idea hadn't come up in over two years.
"It was wild. It is so wild. I called my wife to make sure she was cool with it, and then I called my other best friend [Stephanie St. Jean]. She's a designer, a YouTuber, influencer. I was like, 'will you do all the interior design for me?' She said yes, and we got started," Mattera said.
The phrase "it takes a village" comes to mind when Mattera talks about Blend.
"For me, friendships and community are big. Stephanie [St. Jean] and her husband are our best friends. They also helped me start the church, open up the coffee shop. Jeremy also helped me start the church, open up the coffee shop. We have friends that all grew up in Brooklyn together and just love living here and love being a part of elevating the world around us. I wanna raise my kids here," said Mattera, who has two boys and twin girls coming just days away.
He and his family are very involved in the community. They've already held events at the shop, and hope to have more to come, both church-sponsored and not.
"We really wanted a place to meet in the neighborhood, and do stuff. Nights and weekends we do a lot of events here, like music nights. We want to have open mics and comedy night and all this other stuff," Mattera said. "We're really big on just engaging with the community. This space really helps us do that."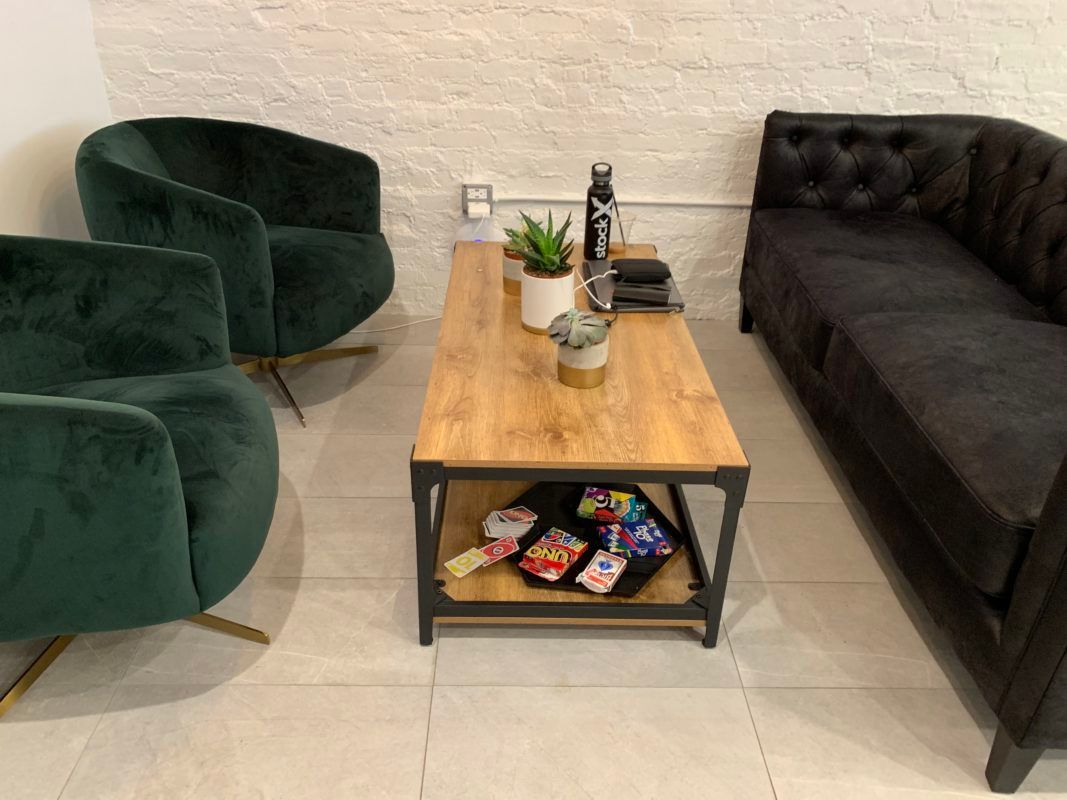 The space itself, designed entirely by St. Jean, is clean, professional, and roomy. They are still waiting on a few last minute touches—a bar by the front window, art by a local photographer, a redo of the back patio space, and the signs and lights. Mattera hopes to have all but the patio done in July. Also to come are pre-made sandwiches, waffles, and bagels.
The coworking program is also still in early stages—right now they have an informal waiting list for those who are interested.
"When I think of coworking, I'm thinking of people that have the opportunity to work from home but you really can't work from home. You get distracted, or you have kids, or you need to get out of the house, you need a place that provides inspiration or networking. The amenities are really important," Mattera said.
At Blend, those member amenities include premium wifi, printing services, reserved seating, drip coffee and tea, and discounts on specialty drinks. Right now, they've landed on $250 per month for that service.
Of course, non-members can still enjoy the shop. They serve La Colombe coffee, a decision landed on by manager Jeremy Torres, who has worked in coffee shops all around the city.
"Cold brew and their draft latte [are the most popular]," Torres said. Blend has a large menu, including a specialty drink, "Lucky Charm," that has matcha, oat milk, and lavender—another big seller.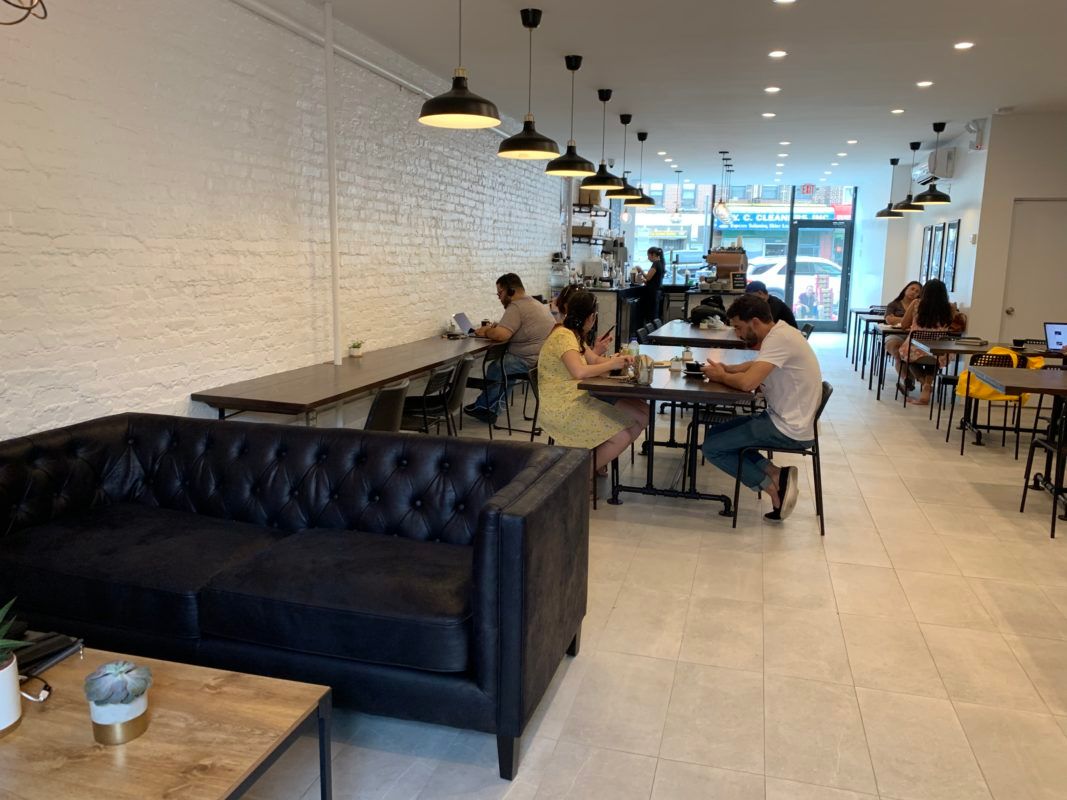 One of the best parts for Mattera has been the community response, with neighbors stopping him and his wife on the street to talk about the new spot.
"It's so great. I mean, it's just such a wild thing. I didn't expect it," Mattera said with a smile.
Blend Coffee + CoWork is located at 6808 4th Avenue between 68th Street and Bay Ridge Avenue in Bay Ridge. They are open weekdays from 6:00am—8:00pm and weekends from 7:00am—7:00pm.