Black History Month Events In Brooklyn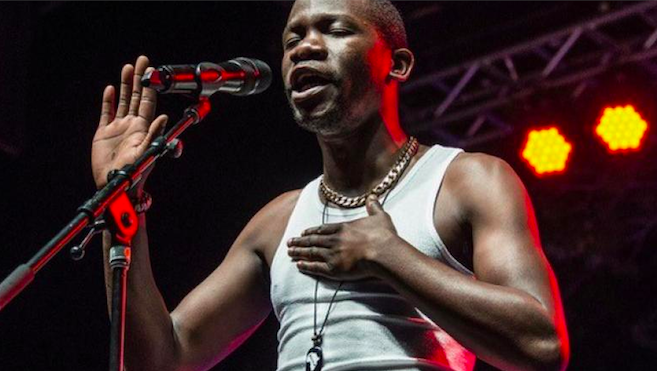 February is Black History Month and there are a variety of events happening all around Brooklyn to celebrate—from art exhibitions, dramatic readings, musical performances, history tours, and movie screenings.
Check out our list of events across the borough and find out how you can celebrate, commemorate, and learn about Black History this month.
Fight the Power: Black Superheroes on Film
When: February 2—18, see calendar for schedule and times
Where: BAMcinématek, 30 Lafayette Avenue, Fort Greene
What: With all the anticipation leading up to the premiere of Black Panther, Marvel's first black superhero movie, BAM is presenting a series of films featuring black screen heroes who challenged the establishment through their sheer existence. From blaxploitation icons to supernatural avengers to anti-colonial outlaws, the series showcases industry-defying images of black heroism and empowerment in films that are as socially and politically subversive as they are fun, including Foxy Brown, Cleopatra Jones, Shaft, Black Dynamite, Queen of the Damned, Ghost Dog: The Way of the Samurai, and much more.
How Much: Tickets $15, $7.50 for members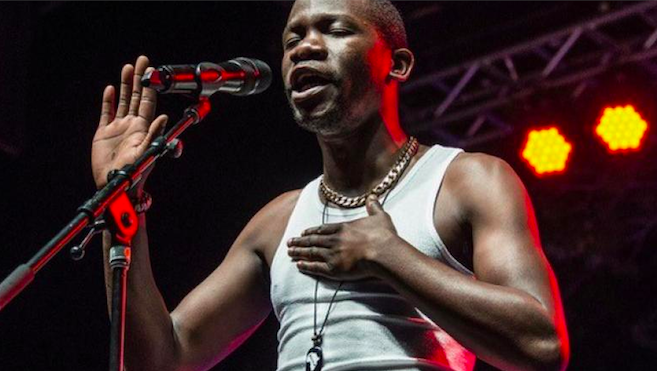 Celebrate Black History Month with BRIC
When: February 2—22 , see calendar for schedule and times
Where: BRIC House, 647 Fulton Street (enter on Rockwell Place), Fort Greene
What: BRIC has compiled a selection programming that contributes to the spirit of Black History Month and honors the achievements and contributions of African Americans. Highlights include Kenseth Armstead's Master Work: Slaves of New York 1776 art exhibition (on view through Feb. 25) and BRIC House Sessions featuring a dance party with performances by Mokoomba and Mandingo Ambassadors (Feb. 22).
How Much: Go to bricartsmedia.org for full schedule and RSVP and/or ticket info.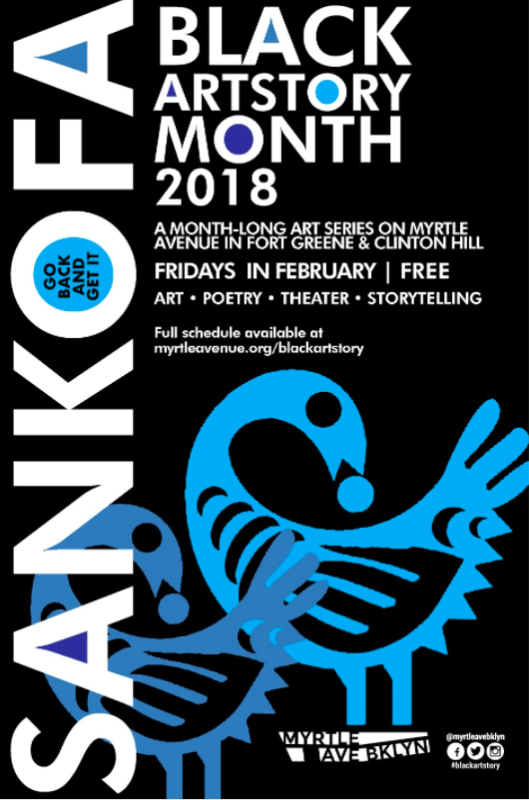 Myrtle Avenue Black Artstory Month 2018
When: Fridays throughout February
Where: Various venues on Myrtle Avenue, Fort Greene and Clinton Hill
What: Myrtle Avenue Brooklyn Partnership presents the 6th Annual Black Artstory Month, SANKOFA: GO BACK AND GET IT. This year's month-long event series and Artwalk was named by artist Ramona Candy and speaks to the notion that the best way forward is by stopping to reflect in order to be informed, empowered, and inspired by lessons of the past. Free events take place every Friday at businesses along Myrtle Avenue and include visual art by ten Brooklyn-based artists, poetry readings, storytelling, and more.
The event kicks off tonight (Feb. 2) at 7pm at the Ingersoll Community Center (177 Myrtle Avenue) with The Share Series featuring theater, dance, music, and spoken word. Go to myrtleavenue.org for a full schedule of free events and venues. Read more about Black Artstory Month here.
Black History Month: Bedford-Stuyvesant
When: Saturday, February 3, 1pm to 2:30pm
Where: Herbert Von King Park, Marcy Avenue (between Lafayette & Greene Avenues), Bed-Stuy
What: NYC Parks presents a tour led by Urban Park Rangers exploring the history of Bedford-Stuyvesant and the prominent African-American community leaders that had a positive impact on the neighborhood.
How Much: Free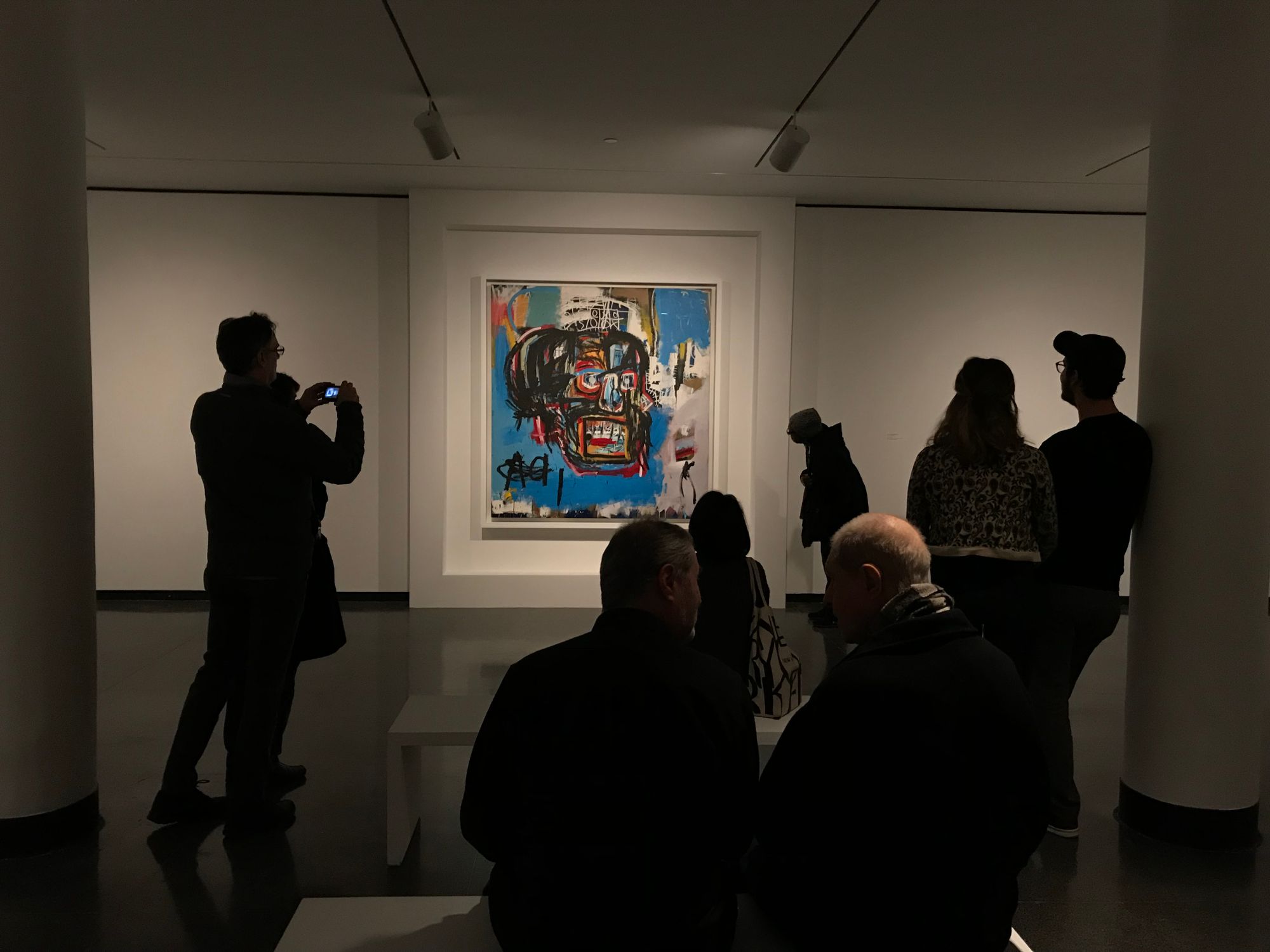 Brooklyn Museum's Target First Saturday: Black History Month
When: Saturday, February 3, 5pm to 10pm
Where: Brooklyn Museum, 200 Eastern Parkway, Prospect Heights
What: Join the Brooklyn Museum in celebrating activists and artists from the national and global African diaspora during an evening of music, dance, literature, and film. Musical performances by pianist and soul singer Aaron Abernathy; funk, rock, and soul band The Skins; Brooklyn-based rapper and multimedia artist LATASHA; and Ian Isiah and Donae'O during Everyday People's dance party. There will also be hands-on art, pop-up poetry, a feminist book club meeting, community talks, a curator talk on the One Basquiat exhibit, and a screening of the documentary Whose Streets?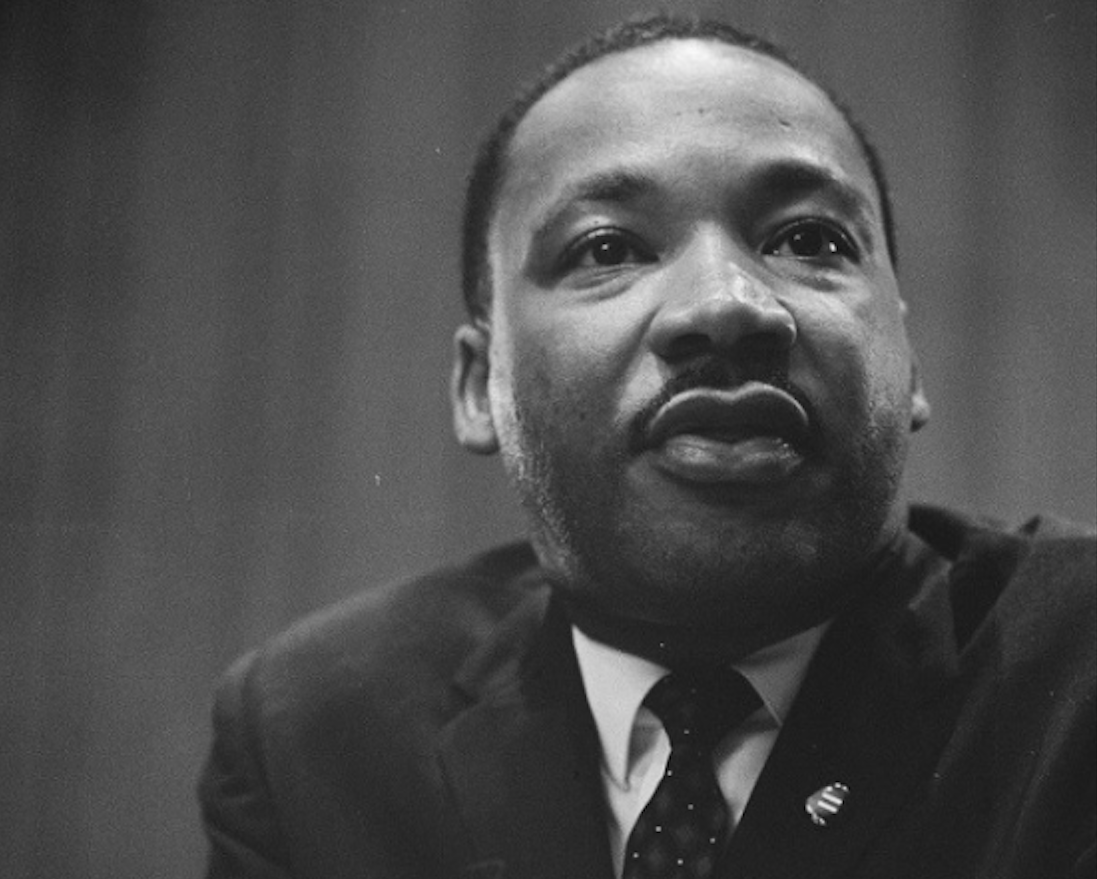 Martin Luther King's The Drum Major Instinct
When: Sunday, February 4, 2pm to 4pm
Where: Brooklyn Public Library, Central Library, 10 Grand Army Plaza, Prospect Heights
What: Samira Wiley performs a dramatic reading of Dr. Martin Luther King Jr.'s sermon 50 years to the day he delivered it on February 4, 1968 at the Ebenezer Baptist Church in Atlanta, Georgia. The Phil Woodmore Singers will sing original music composed for the production and an audience discussion examining themes of racism, social justice, and economic inequality will follow the dramatic staging. Read more about the event here.
How Much: Free, seating is limited. RSVP here.
Brooklyn Abolitionists/In Pursuit of Freedom
When: On view through Winter 2018
Where: Brooklyn Historical Society, 128 Pierrepont Street, Brooklyn Heights
What: The exhibition explores the unsung heroes of Brooklyn's anti-slavery movement —ordinary residents, black and white—who shaped their neighborhoods, city, and nation with a revolutionary vision of freedom and equality. The exhibit is part of the In Pursuit of Freedom public history project featuring new research on Brooklyn's abolition movement in partnership with the Weeksville Heritage Center and Irondale Ensemble Project.
How Much: Recommended Museum Admission $10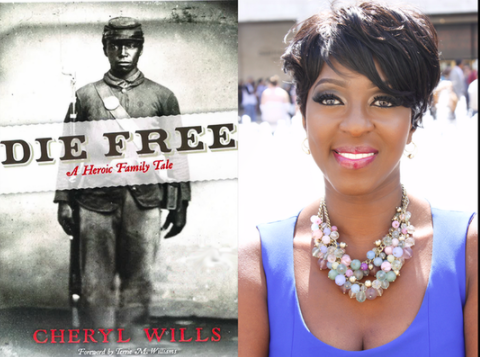 Cheryl Wills: A Family Story of Slavery and Freedom
When: Monday, February 12, 6:30pm
Where: Brooklyn Historical Society, 128 Pierrepont Street, Brooklyn Heights
What: NY1 news anchor Cheryl Wills discusses her book, Die Free: A Heroic Family Tale, the story of her enslaved great-great-great-grandfather who ran away from a Tennessee plantation to join the fight for freedom. From the Civil War and Jim Crow to the Great Migration, Wills's story is as sweeping as it is personal.
How Much: Tickets $10, $5 for members
Black in Brooklyn Trolley Tour
When: Saturday, February 17, 11am to 1pm
Where: Green-Wood Cemetery (check in at the Gothic Arches at the main entrance at 25th Street and Fifth Avenue)
What: In honor of Black History Month the trolley tour makes stops at the graves of civil war heroes and survivors, freed slaves who worked as abolitionists, and prominent Black New Yorkers (Jean-Michel Basquiat, Jeremiah Hamilton, Susan Smith McKinney Steward).
How Much: Tickets $20, $15 for members
Black History in Downtown Brooklyn
When: Saturday, February 17, 2pm to 4pm
Where: Downtown Brooklyn
What: The Municipal Art Society of New York presents a tour of Downtown Brooklyn  led by writer/architectural historian Suzanne Spellen and architectural historian Morgan Munsey. Brooklyn has been home to both enslaved and free African-Americans since the Dutch landed in the early 1600s. Slavery ended in New York State in 1827. By the next decade, most of Brooklyn's black population was settled in what is now DUMBO and Downtown Brooklyn, building homes, schools, businesses and churches. Mid-19th century Brooklyn was a hotbed of organized Abolitionist activity, with both black and white activists who changed the course of American history. The tour celebrates these people and shows participants where they lived and worked.
How Much: Go to mas.org for tickets and registration, $30
Destination Brooklyn: Iyanla Returns Home
When: Wednesday, February 21 and Thursday, February 22, 5pm to 9pm
Where: Medgar Evers College, Founders Auditorium, 1638 Bedford Avenue, Crown Heights
What: The Center for Black Literature at Medgar Evers College presents a discussion and book-signing with author and inspirational speaker Iyanla Vanzant, as part of its Black History Month and John Oliver Killens Reading Series program.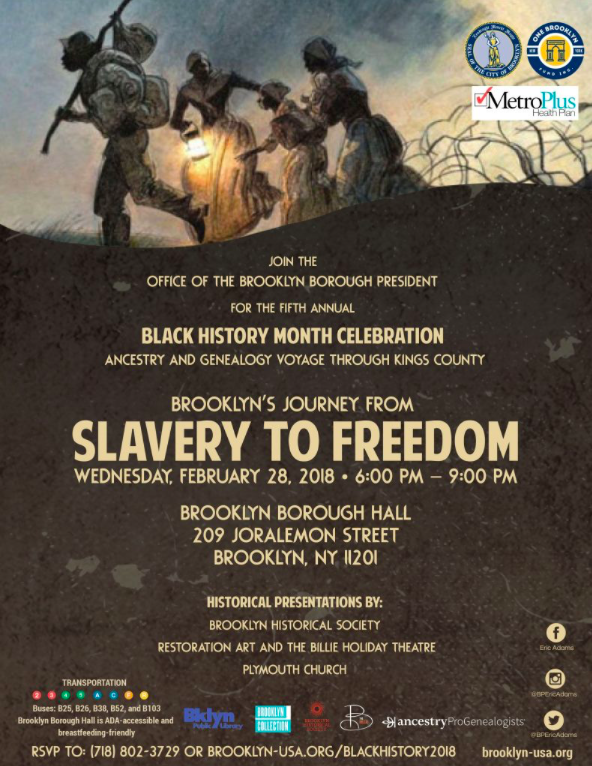 Black History Month Celebration at Brooklyn Borough Hall
When: Wednesday, February 28, 6pm to 9pm
Where: Brooklyn Borough Hall, 209 Joralemon Street, Downtown Brooklyn
What: Brooklyn Borough President Eric Adam hosts the fifth annual Black History Month Celebration, this year focusing on Brooklyn's journey from slavery to freedom and featuring historical presentations by Brooklyn Historical Society, Restoration Art and the Billie Holiday Theatre, and Plymouth Church.
How Much: Free—RSVP or call 718-802-3729
Black History at NYC Parks: Sculptures Honoring the African-American Experience
When: During regular NYC Parks hours
Where: Parks throughout NYC
What: The permanent sculpture collection in NYC Parks commemorate people, places, events, and themes of significance in the evolution of the city and beyond. In honor of Black History Month, NYC Parks has compiled a selection of permanent sculptures which represent African-American people and themes—most created by African-American artists. Among the figures depicted are physicist and astronaut Dr. Ronald E. McNair at McNair Park (Crown Heights); Brooklyn Dodgers Jackie Robinson and Pee Wee Reese at MCU Park (Coney Island); Zion Baptist Church's Reverend Benjamin Lowry at Lowry Triangle (Prospect Heights); and Peter and Willie at Prospect Park. Go to nycgovparks.org for full list and map.