One Basquiat: $110M Basquiat Painting Makes First Museum Showing In Brooklyn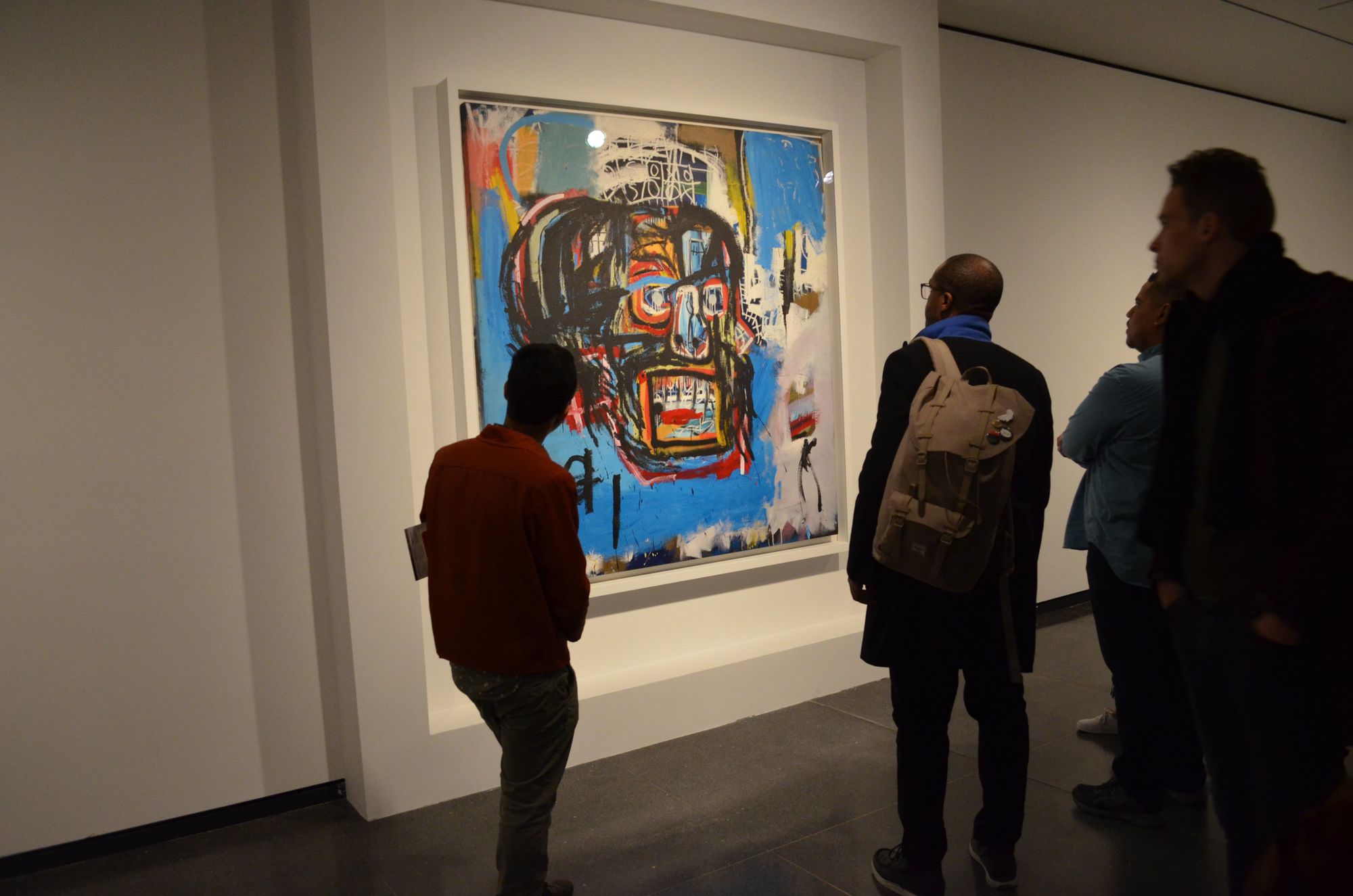 PROSPECT HEIGHTS – A 1982 painting by Brooklyn-born artist, Jean-Michel Basquiat, is making its museum debut right here in the artist's hometown.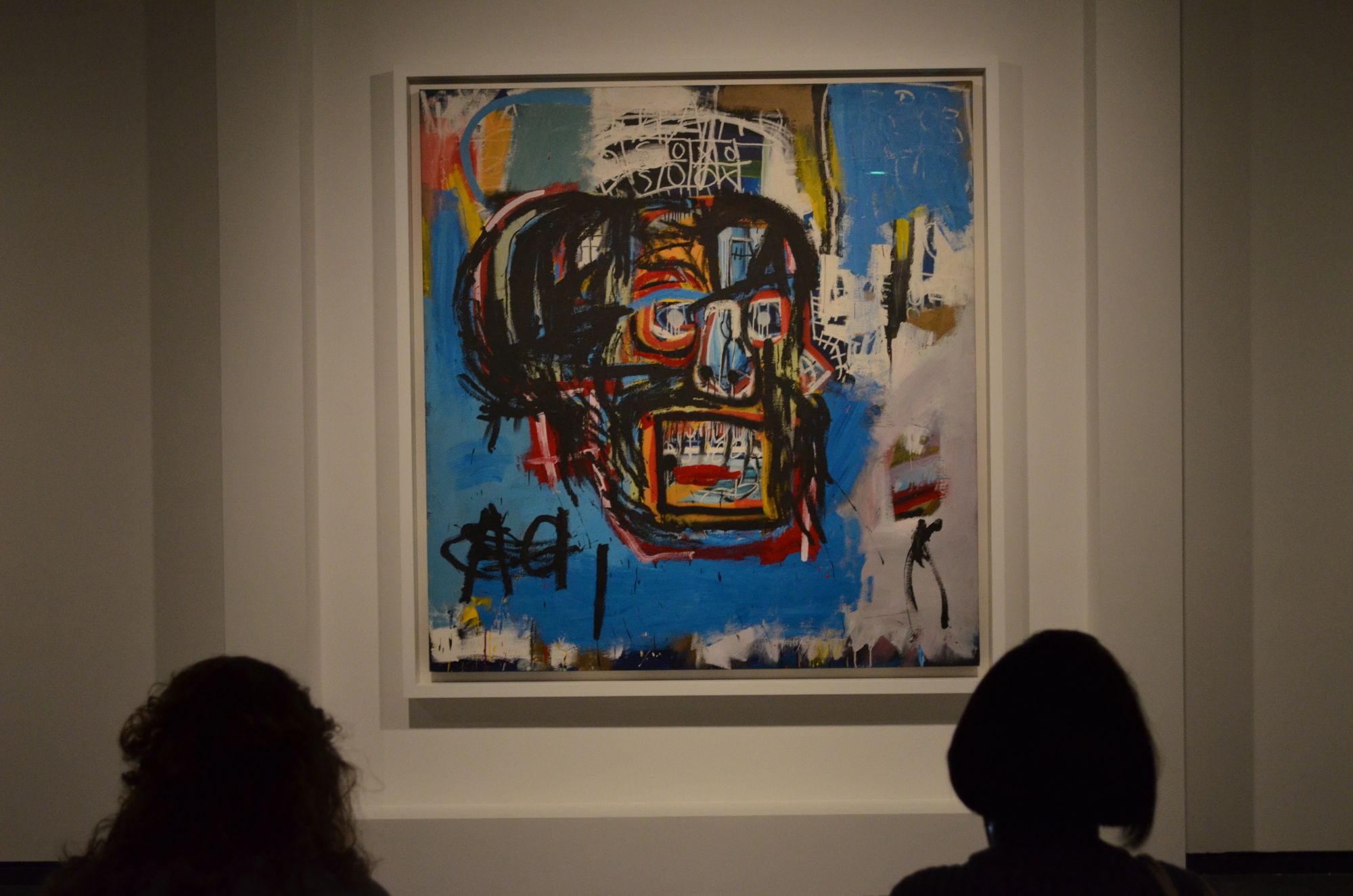 Untitled is the only artwork on view in the Brooklyn Museum's One Basquiat exhibit. This is the first time the painting of a crowned, disembodied head has ever been displayed in a museum.
"Quite extraordinary," is how Anne Pasternak, Director of the Brooklyn Museum, told BKLYNER it feels to be the first institution to exhibit the work. "When you see this painting in person you realize it is genuinely a Basquiat masterpiece and it is astonishing that he was so young and yet he was so confident in his painting technique."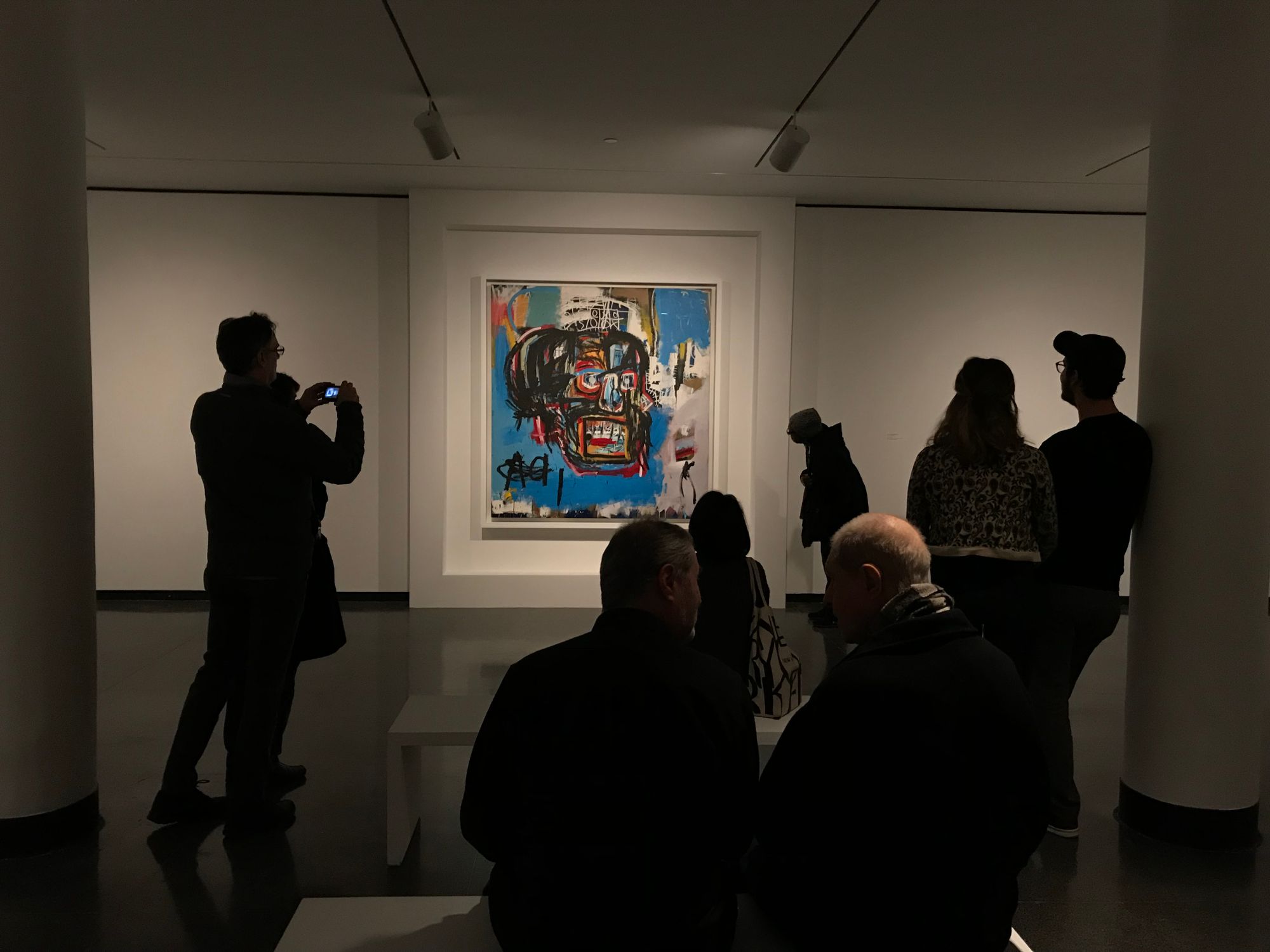 The vibrant and stunning work sold at auction for a staggering $110.5 million in May 2017, making it the sixth most expensive work ever sold at auction at the time, according to the New York Times. Following his purchase of the painting, Yusaku Maezawa, a Tokyo-based art collector, wrote, "When I first encountered this painting, I was struck with so much excitement and gratitude for my love of art. I want to share that experience with as many people as possible."
Following a tour around the world, Untitled will be exhibited alongside another Basquiat work Maezawa owns, in a museum the collector is building in his hometown of Chiba, Japan.
Basquiat was born on December 22, 1960 at Brooklyn Hospital. His father, Gérard, a Haitian immigrant, was an accountant and a jazz aficionado, according to the exhibition notes, while his mother, Matilde, encouraged her son's creativity by taking him to museums around the city, including the Brooklyn Museum, enrolling him as a Junior Member there when he was six.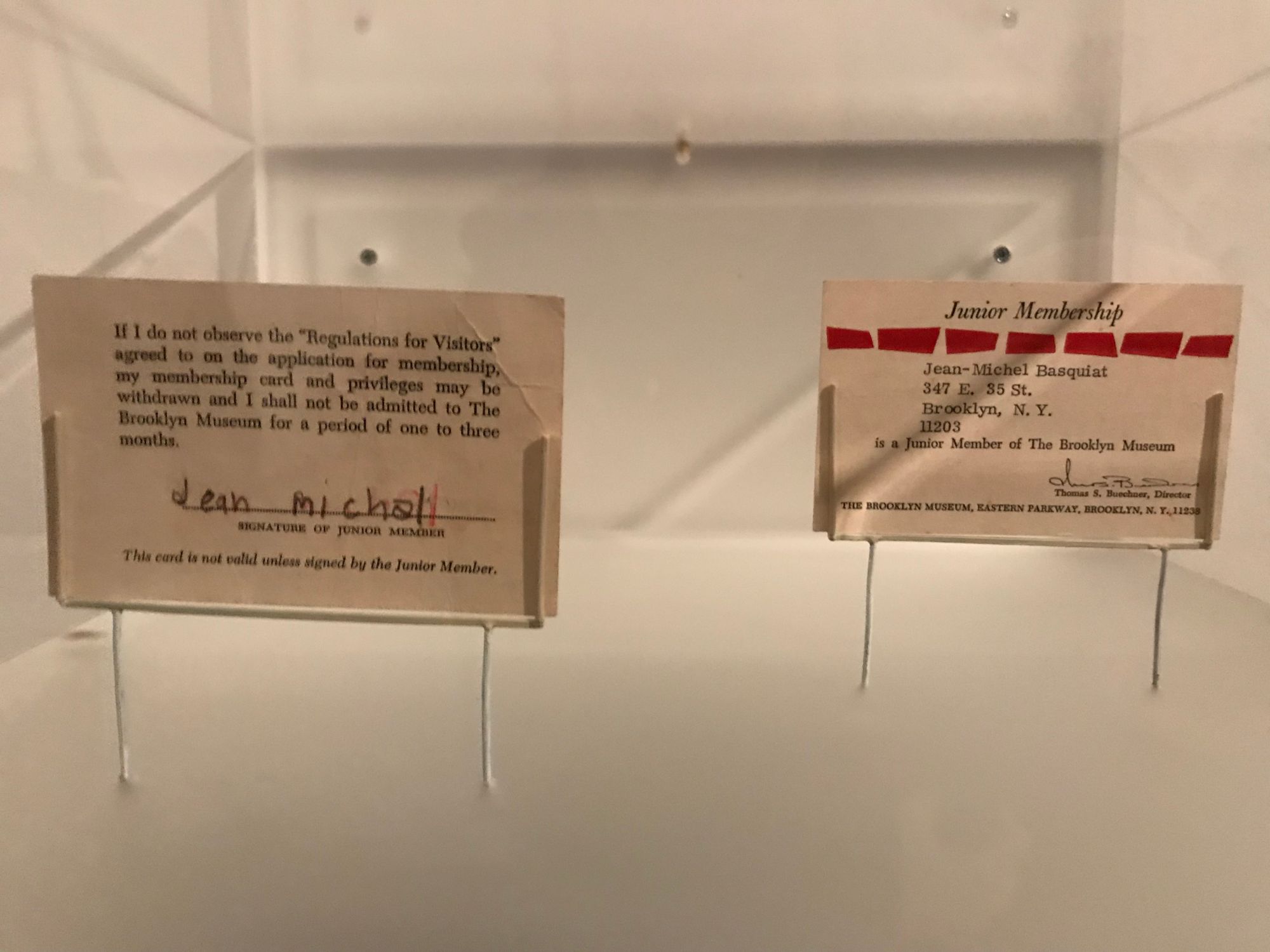 Along with his two younger sisters, the family moved around Brooklyn and lived in various neighborhoods, including Park Slope, East Flatbush, and Boerum Hill. Basquiat attended various public and private schools in the borough and studied at the alternative high school City-As-School in Brooklyn Heights where he created a fictional character named SAMO (a play on "same old, same old"), a name he'd also use in his street art.
Basquiat left school in 1978 and became a fixture in the downtown New York cultural scene, hanging out at CBGB, Club 57, and the Mudd Club, playing in the band Gray, and befriending other artists and rappers.
The 26 works he exhibited in the group show New York/New Wave in 1981 were well-received and helped launch his career as a fine artist, according to the exhibition notes. His first solo gallery show at Annina Nosei Gallery in Soho in March 1982 was a "huge success" and in the following year, Basquiat became one of the youngest artists ever to be included in the Whitney Biennial.
Untitled was created in January 1982, "a breakout year in Basquiat's meteoric career," according to the Brooklyn Museum, "a time when he produced some of his most powerful works." According to the press release for One Basquiat, "Untitled is emblematic of his early success and ranks among the artist's most powerful paintings."
Basquiat died in 1988 at the age of 27. He is buried in Green-Wood Cemetery.
One Basquiat
On view Friday, January 26 through Sunday, March 11
Brooklyn Museum, 200 Eastern Parkway, Prospect Heights