BKLYNER Weekday Events Spotlight: December 27-29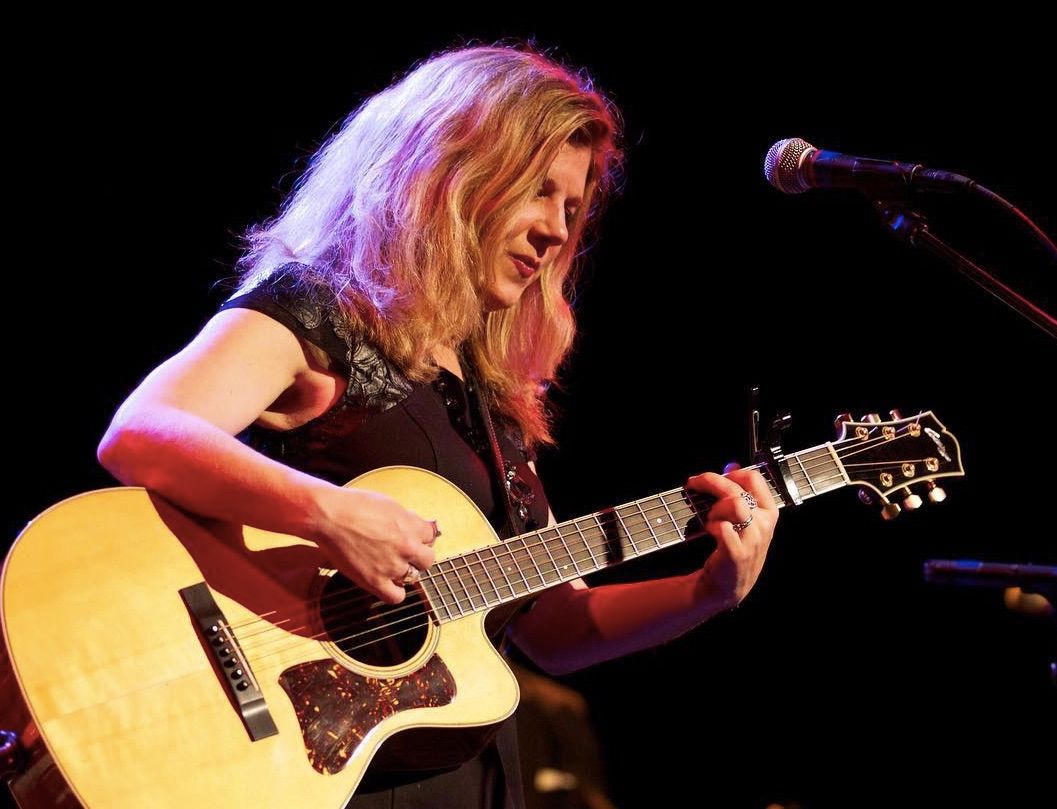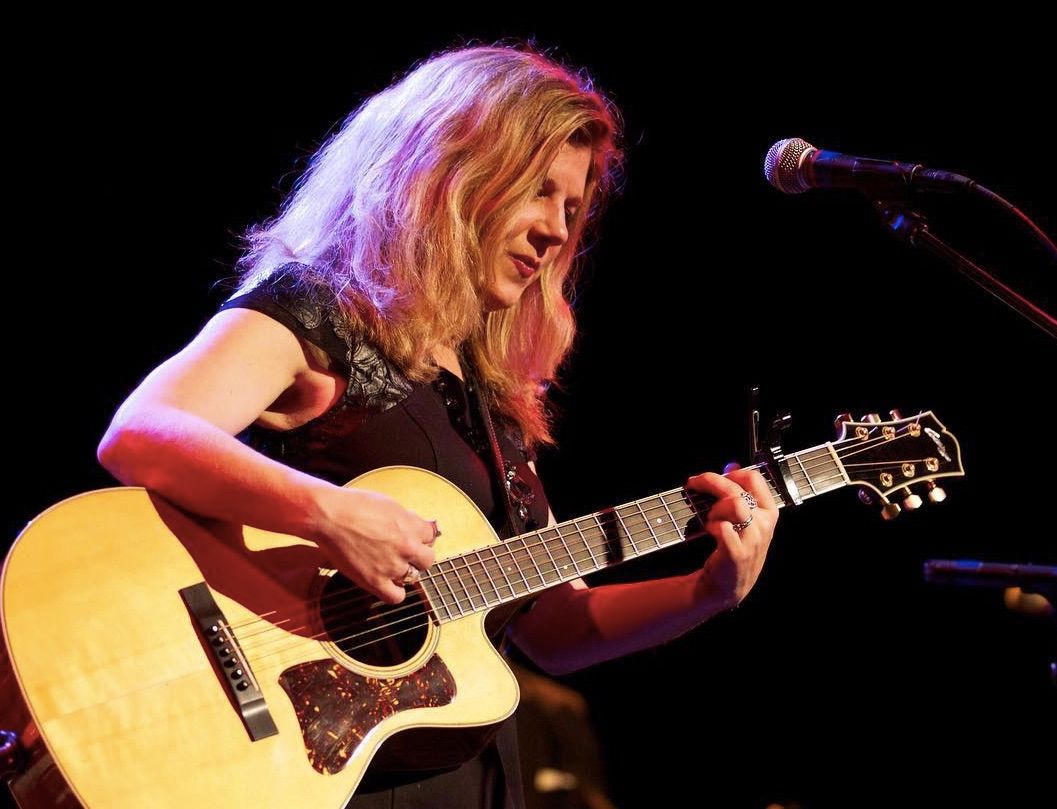 There are plenty of events this week to help you a) recover from the Christmas rush or b) rev up for the upcoming New Years Eve madness. Whether you're looking to see a Flamenco show, party Chanukah-style, or be a pagan with Dar Williams — this is your spot for the best events. If you have an event to share, email us at editor@bklyner.com.
Winter recess at Prospect Park featuring tennis workshop
When: Tuesday, December 27 between 12pm and 4pm, through Friday, December 30.
Where: Various locations throughout Prospect Park, including the Audubon Center and tennis courts.
What: There's plenty to do at Prospect Park for winter recess, including nature exploration from 12pm to 4pm; and an intensive tennis workshop for kids and adults. To register for tennis, see the forms here.
How Much: Free for park programs; $80 for tennis from 1pm to 4pm.
Nightly Menorah Lighting at Grand Army Plaza
When:  Nightly from Dec. 24-31 (check site for times)
Where: Grand Army Plaza
What: The premiere Largest Menorah lighting of Brooklyn has been happening every Chanukah for over 25 years. Each night of Chanukah enjoy live music, hot latkes, and gifts for the children.
ACLU Benefit Show – Swipe Left
When:  Wednesday, December 28, Doors, 5:30pm-7:30pm
Where: Union Hall, 702 Union Street near 5th Avenue
What: "Swipe Left" is a monthly comedy show featuring John Fugelsang, Frank Conniff and David Feldman. Expect sharp, acerbic, self-effacing and politically minded comedy that do not preach to the converted. Featuring special guests! With John Fugelsang, Frank Conniff, David Feldman, Jo Firestone, and Jordan Carlos.
How much: $10, purchase tickets online. $12 day of show.
Gelty Pleasures
When:  Wednesday, December 28, Doors, 7:30pm; Show: 8pm
Where: 61 Local, 61 Bergen Street, between Smith Street and Boerum Place.
What: Sexy latkes made with local veggies and fried in chicken fat, and curvy donuts in so many seasonal flavors – all the kinds of *Gelty Pleasures* we love. Oh, and a bag of beautiful local produce to take home – what?? Join us for a kickass Hannukah Party celebrating the Festival of Lights
hosted by Local Roots NYC and Our Name Is Farm
How much: Free, but please register online.
Gingerbread "Person" Making Workshop
When: Wednesday, December 28 at 10am, 11:30am, and 1pm.
Where: The Farm on Adderley, 1108 Cortelyou Road between Stratford & Westminster Roads.
What: Calling children of all ages! The Farm is hosting it's 5th annual Ginger-Folk making workshop, including all-natural gingerbread and all the ingredients needed to make them into fantastic people-cookies. Make your reservation at farmreservations@gmail.com.
How much: $23 per child, includes kid's meal.
Green-Wood's Historic Trolley Tour
When: Wednesday, December 28 at 1pm.
Where: Green-Wood Cemetery, 500 5th Avenue.
What: Experience 'The Far Side of Green-Wood'; in the 478-acre cemetery. Join expert tour guides to hear stories of Green-Wood's permanent residents, see breathtaking views of Manhattan, and tread where George Washington and his troops fought the Battle of Brooklyn.
How Much: $10 for members of Green-Wood, $15 for non-members. Seating is limited and they say tours routinely sell out – so book your ticket in advance!
Chanukah in Ditmas Park
When: Wednesday, December 28 at 7pm.
Where: 967 Coney Island Avenue at the corner Newkirk Avenue (formerly "famous pita").
What: Celebrate Chanukah with Chabad of Ditmas Park, featuring live music by Jake G and the Soul Vibrance band, an open bar, and crispy latkes made on the spot. RSVP by emailing Chana@DitmasParkChabad.com.
How much: $20 per person
4th Street Nite Owls at Bar Chord
When: Wednesday, December 28 at 9pm.
Where: Bar Chord, 1008 Cortelyou Road between Coney Island Avenue and Stratford Road.
What: Enjoy the Fats Waller Songbook and other jazz classics at Bar Chord.
How much: No cover charge.
Outdoor Menorah Lighting & Chanukah party
When: Thursday, December 29 from 6pm to 9pm.
Where: Flatbush Jewish Center, 327 East 5th Street at the corner of Church Avenue.
What: Enjoy the sixth night of Chanukah with a free outdoor menorah lighting, then head inside the Flatbush Jewish Center for pizza dinner, a billiards tournament, and board games.
How much: Free menorah lighting, $5 per person for the indoor events.
Flamenco music and dance at Manchego
When: Thursday, December 29 from 7pm to 9pm.
Where: Manchego, 1502 Cortelyou Road at Marlborough Road.
What: Enjoy Flamenco guitar by Christian Puig and dance by Sol La Argentinita while you drink wine and eat tapas at the Cortelyou Road restaurant. Read our full restaurant review here.
How much: Free performance with dinner.
Matthew O'Neill / Benefit for Water Protectors
When: Thursday, December 29, 10pm
Where: Sunny's Bar, 253 Conover Street (between Beard and Reed Streets), Red Hook
What: No cover, tipping appreciated.
How much: All proceeds from the performance go to water protection / anti-fracking.
Soup Kitchen at Open Source Gallery
When: Thursday, December 29, 7pm
Where: Open Source Gallery, (306 17th Street at 6th Avenue)
What: Each year the Open Source Soup Kitchen brings together artists, cooks, friends, and neighbors for a month of cooking, eating, sharing and celebrating! For as many nights of the month as we have volunteers, we will provide the cookware and utensils–and our volunteer chef of the evening will be responsible for a "one-pot meal" (usually a soup or stew) that can feed approximately 15-20 people–we welcome all kinds of unique dishes from any ethnic tradition! The cook of the night is also responsible for incorporating an artistic element into the evening–it can be a one-night exhibit, musical performance, short play, or decoration of the gallery! This is a free event. If you would like to be a guest, stop by Open Source any night in December between 7:00pm and 9:00pm!
Sign up here.
Dar Williams "Christians, Pagans & Other Hipsters" with a very special reading by author Jacob Slichter
When:  Thursday, December 29, 7:00pm, doors; 8pm, show
Where: The Bell House, 149 7th Street at 2nd Avenue
What: Every new album from Dar Williams represents her thoughts and feelings about both her own life and larger forces in the world. But her ninth studio record, Emerald, marks a particularly dramatic confluence between her experiences and broader contemporary culture—and what it means to be a songwriter at this moment in history.
How much: $25-30, tickets available online.
Deck the Walls: Gifts by Artists
When:  On view through January 1, 2017
Where: Ground Floor Gallery, 343 5th Street near 5th Avenue
What: A holiday show of gifts, made by local artists.
How much: Handmade gifts, mostly under $100.
Downtown Brooklyn Legends Art Gallery
When:  Through December 31, regular hours listed here.
Where: Brooklyn Historical Society, 128 Pierrepont Street at Clinton Street
What: They say you can't know where you're going unless you know where you've been. No matter the era, Downtown Brooklyn has always been at the center of Brooklyn's renaissance, as it evolved from a turn-of-the-century shopping destination to a mecca for hip hop culture, and now, the most famous borough in the world. This Downtown Brooklyn Legends Popup Gallery helps to tell the rich history of the area in a way that speaks to people's hearts as much as their minds. The hardworking Brooklynites of the past made this borough what it is today, and through the work of these 21 artists, we are telling key stories as Brooklyn speeds into the future. Brought to you by the Downtown Brooklyn Partnership in collaboration with Grumpy Bert Gallery and the Brooklyn Historical Society.
How much: Admission rates are listed here.
Wonderland, an exhibition
When: Through Friday, December 30. Special Gallery Hours: Mondays-Saturdays, 12pm-7pm; Sundays, 12pm-5pm
Where: The Invisible Dog, 51 Bergen Street, between Boerum Place and Smith Street
What: Wonderland brings together more than 20 of our favorite artists that you know and love, artists we've recently discovered.Much like the rabbit hole, there is no telling what you will discover—paintings, photographs, sculptures, and illustrations—but we are sure you'll find something to take home with you.
How much: Free.
Surrogate Skin: The Biology of Objects
When: Through February 26, 2017
Where: Museum of Contemporary African Diasporan Arts, 80 Hanson Place, Fort Greene
What: Through the works of Doreen Garner and Keisha Scarville, Surrogate Skin: The Biology of Objects is an exposition on the consciousness of materials and how they bear the memory of lived experience. Recalling the medical exploitation of black women's bodies through grotesque arrangements of silicone, pearls, hair weave, and surgical instruments, Doreen Garner simultaneously refuses and seduces the viewer's curiosity, effectively returning their encroaching gaze. As a siren for perspectives of black women that have been historically excluded from a more celebratory narrative on scientific achievement, such as Henrietta Lacks, and Anarcha, Betsy, and Lucy, three of the only known slave women subject to unanesthetized surgeries performed by Dr. J. Marion Sims, Garner makes explicit the relationship between medical abuse and the socialization of black women.
How much: Adults – $8, Seniors (65+) – $4, Students (with valid ID) – $4, Children (under 12 ) – Free