Bklyn Incubator Grant Funds Clinton Hill Library Garden And Brooklyn Podcasting Club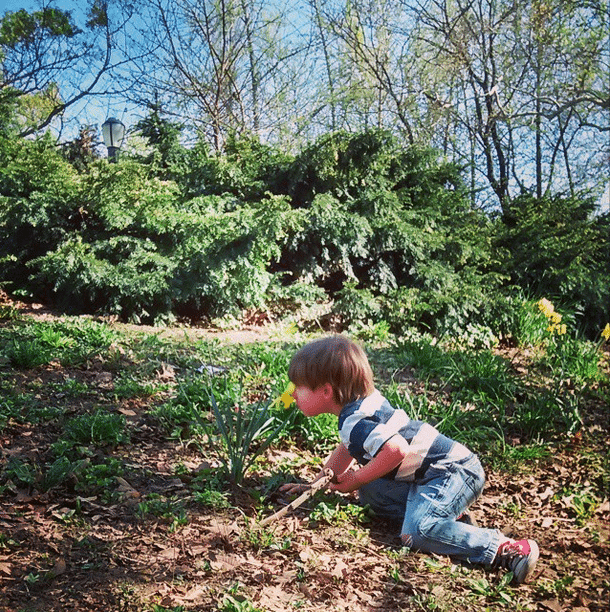 A garden WILL grow in Brooklyn!
More specifically, our own Clinton Hill Library will be launching an outdoor gardening program built from the ground up by students of PS/MS 492 Academy of Arts & Letters, in partnership with Teen Librarian Meredith Powers, Children's Librarian Emily Heath, and Neighborhood Library Supervisor Tracey Mantrone.
The garden is made possible thanks to a $2,100 grant from the Brooklyn Incubator initiative, which if you recall from January, called on residents to vote for their favorite project to receive funding. And we were one of six projects that won!
The "How Does Your Library Garden Grow" project is still in the beginning stages, but will be up and running some time in April and run through the summer. Students will design the plot, choose the plants, and tend the plants as they sprout.
"it's for everyone, explained Powers. "The focus in the beginning, from April through June, is on young teens after school. Adults can do crafts, children can do story time. It'll be in the front patch and possibly the bike each if we can move it."
Day-to-day activities will range from "making decorative mosaic paving stones, making a simple terrarium to take home with them, and making water sensors so we can utilize electronics," she added. Then, during the summer, there will be watering the plants, along with visits from summer camps doing outdoor story times, weeding, and pressed flower activities with discarded books.
The Brooklyn Incubator funds will be used for building garden beds from kits, and buying seeds and plants for a decorative and sensory garden out of flowers, wind chimes, and long grasses.
Another great project being funded is the Bklyn Mixtape Podcasting Club at Central Library — an oral history project that will teach adult participants how to collect, adapt, record, edit, and produce people's stories as radio-style podcasts that will then be broadcast through the BPL Info Commons' "Bklyn Mixtape" podcast.
Beginning in May or June, there will be five three-hour sessions with a professional podcaster who has freelanced for NPR and WNYC. "You'll learn what podcasts are, how you tell stories, how to connect dots, and make it into a short, compelling story," explained librarian Stephanie Elstro. "Also, how to record audio, get good sound, interview, do research, and edit in ProTools."
Elstro noted that while Info Commons has the equipment and has an existing oral history project in action, "since 2013, we haven't been able to provide training specifically on audio. So this is another push to give patrons what they're asking for. Also, podcasts are growing as a very popular medium.
"Part of the library's mission is to be a repository for community thought. Oral histories," she said. "This is a continuation of that."
Participants must be aged 17 and up and class will be capped a 12 people. Registration will probably be come to first session to register; priority given to those who can attend all sessions and have basic computer proficiency on Apple computers.