BKLYN Fashion Academy Class of 2019 Shines at Runway Show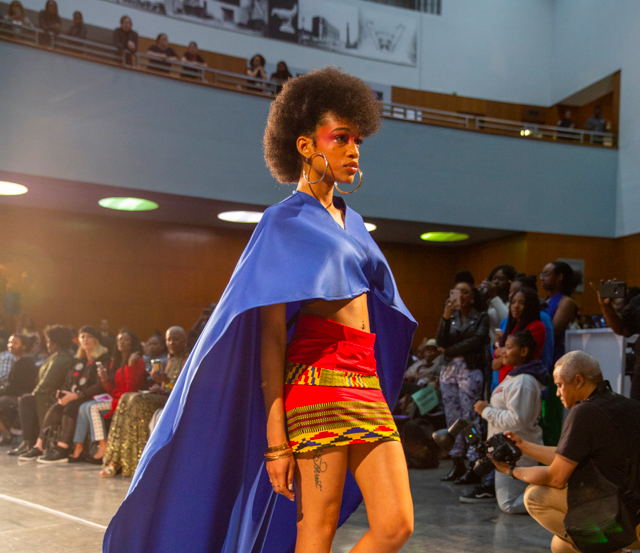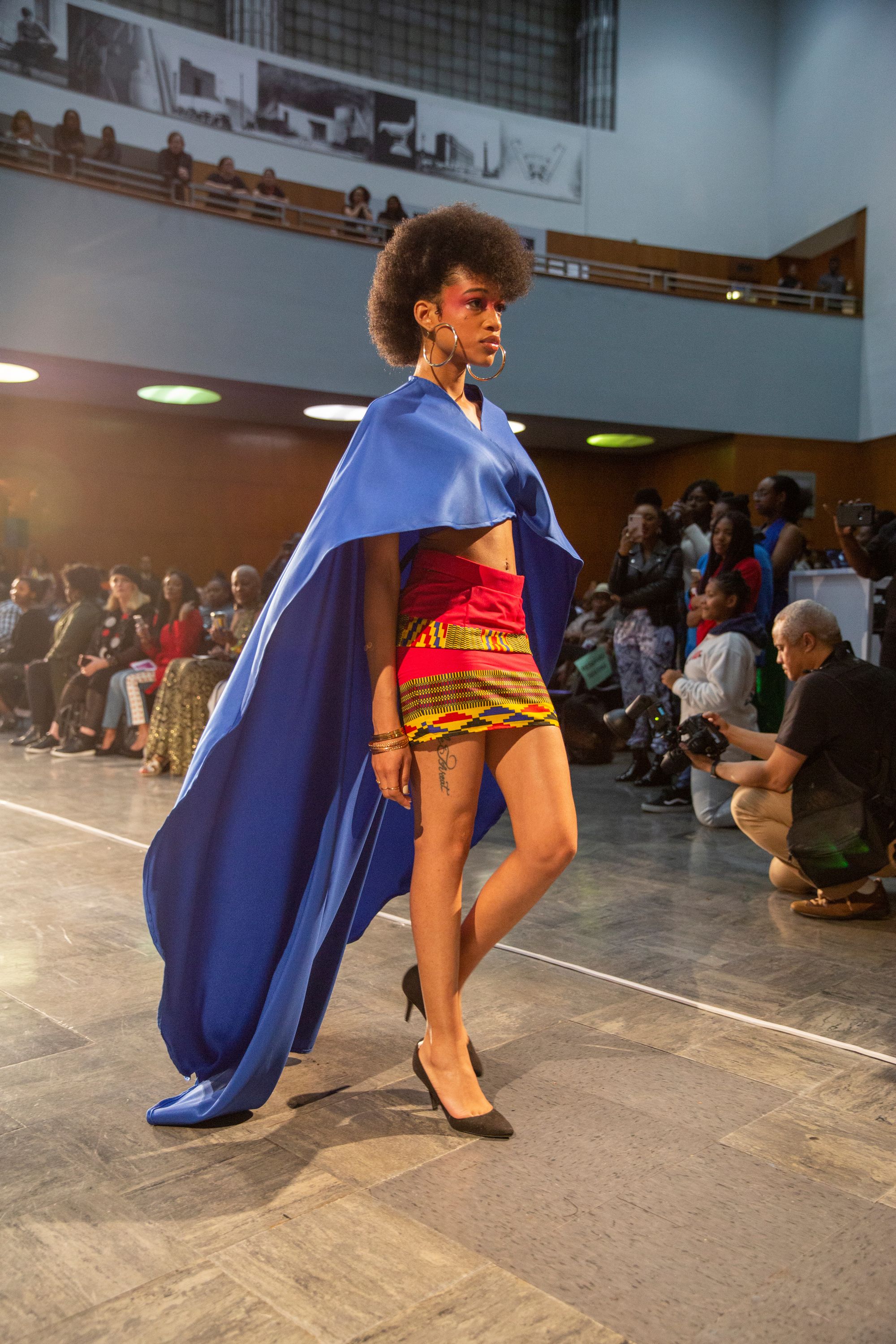 PROSPECT PARK – The BKLYN Fashion Academy (BFA) held its second runway show in the Grand Lobby of the Brooklyn Public Library on Friday.
BFA designers showcased their Fall/Winter mini-capsule collections, interpreting the history and culture of the Herero Women of Namibia under the theme of this year's show, "On the Runway: Homage to Future Fashion."
Each designer showed four to five pieces that encapsulate the essence of the Herero women who wear Victorian-style dresses and voluminous headwear. As part of the program, participants were provided with fabric and wearable technology sponsored by Microsoft's MakeCode.
BFA, a program now in its second year at the Brooklyn Library, was created to teach aspiring fashion designers the business of fashion and help them create a profitable and sustainable fashion business. This year, 20 womenswear designers out of 63 applicants were selected to participate in the intensive 16-week program.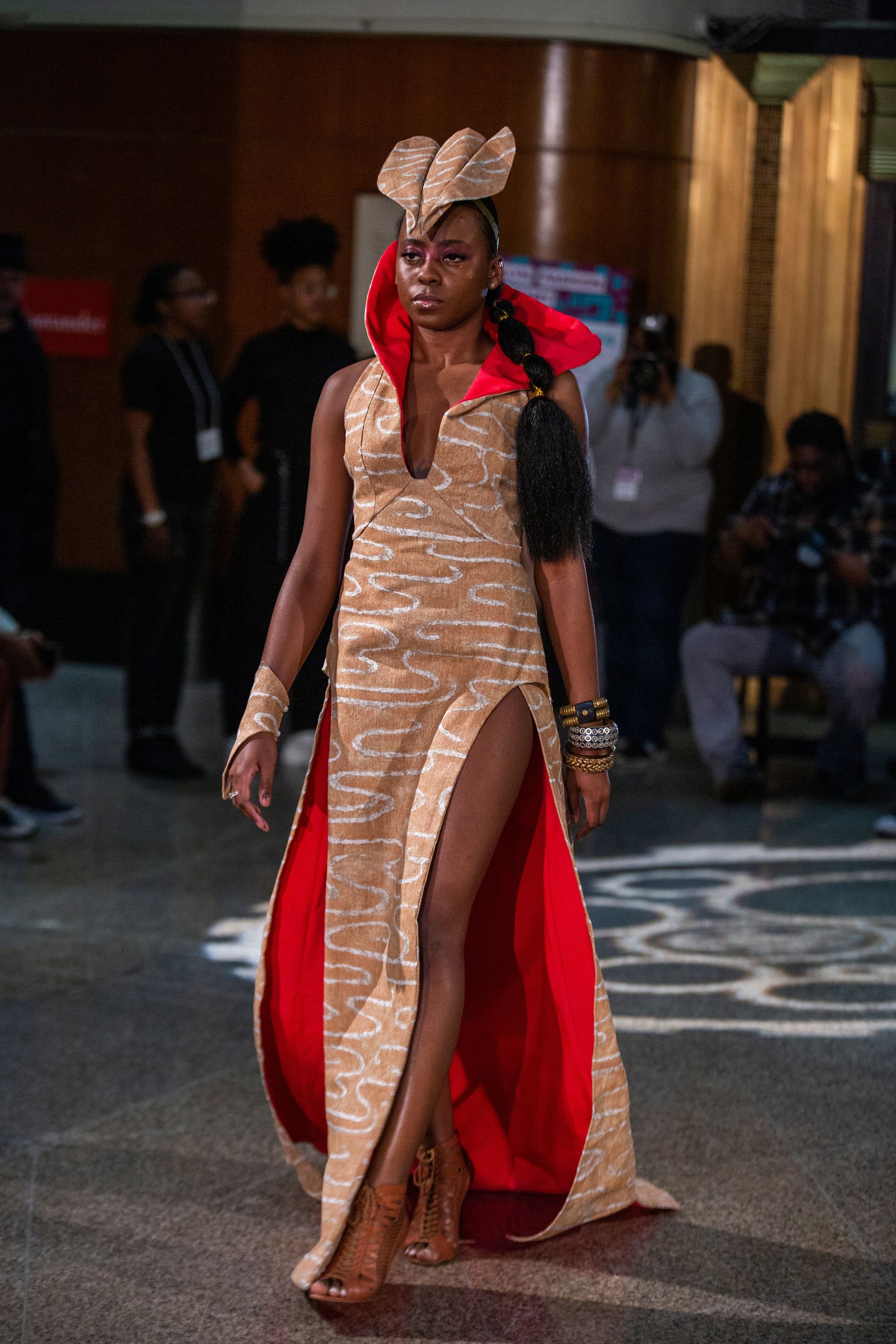 Only 18 of the 20 designers showed their work to a packed audience of family, friends, and fashion enthusiasts. According to the Brooklyn Library, participants received "mentoring from industry experts and attended classes on sustainability, sourcing, accessories design, market research, and more."
Designers such as Dynasty George, 25, presented work that went beyond the program's expectations and theme for the show. While many of the designers sourced fabrics from places like FABSCRAP or Mood Fabrics – both BFA partners – George also sourced woven fabrics from artisans in Mexico to create her prairie dresses.
"I was looking for a humble and realistic version of who these women are and what they do," she said. "I think that prairie does cover Victorian [Herero women] because they worked in the fields and lived on farms."
Teen designers from Uncommon Charter High School and Uncommon Collegiate High School, who participated in a 10-week fashion program of their own, also made a special appearance between the runway show's two segments, showcasing four designs.
The second segment of the show ended the evening with East New York designer Damian Joel's memorable finale. As the designer took his final walk on the runway Joel, 34, was visibly surprised to see his boyfriend David Shipley, 28, at the top of the runway holding a mic.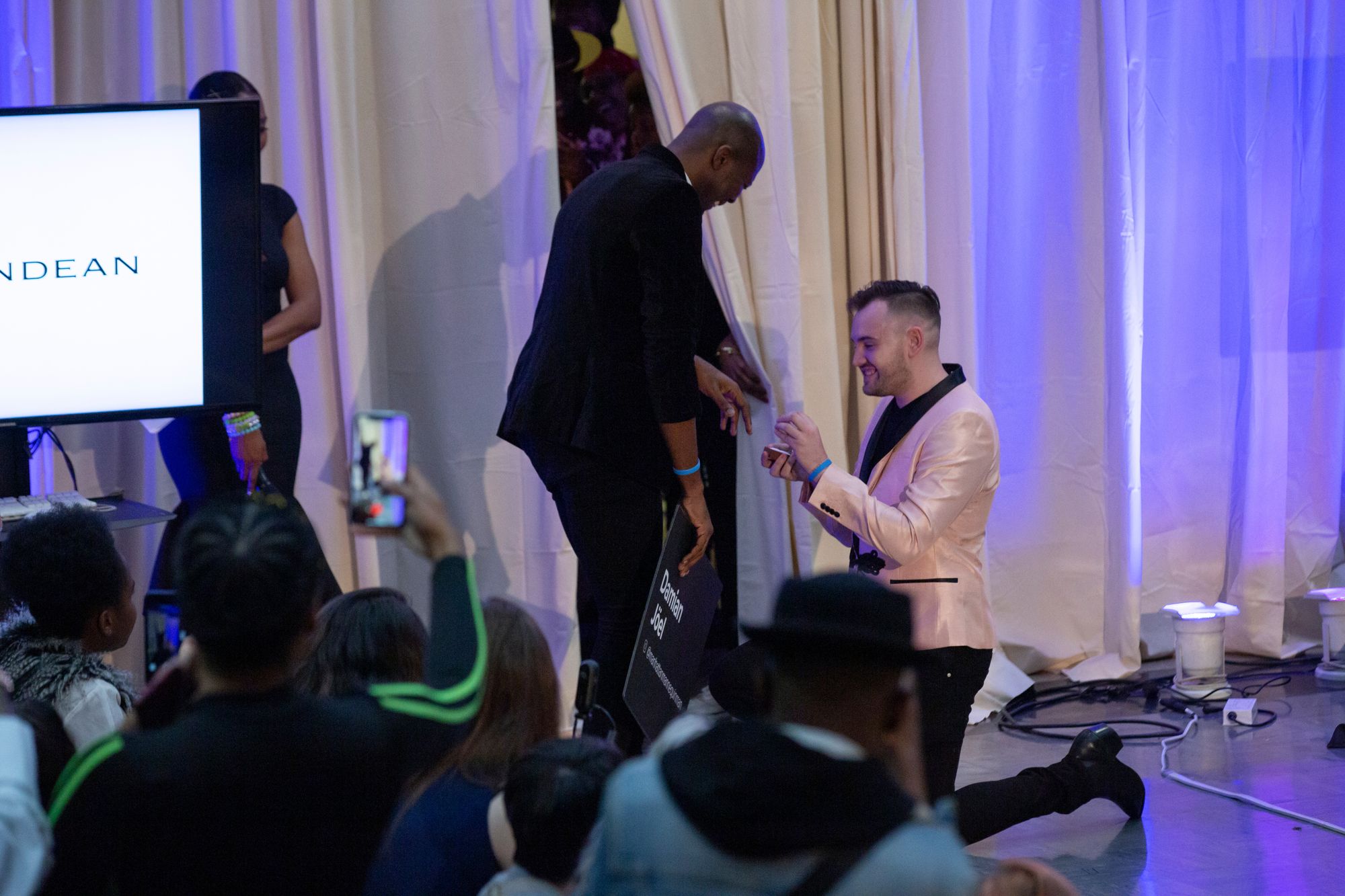 Shipley proposed to Joel amidst cheers as the DJ began playing Jagged Edge's "Let's Get Married." One male audience member was heard screaming "Yes, to this, yes to equal rights for marriage" as Joel and Shipley embraced each other in a sea of models.