'Open Desk: Small Business Popup' Serves as a Bridge to the Community at BKLYN Commons
PROSPECT LEFFERTS GARDEN—From the start, Johanne Brierre, head of growth for the coworking space BKLYN Commons, had a unique vision for the company. "I wanted to build the WeWork of Brooklyn," she told Bklyner, but without the corporate culture that's common in the industry. Instead, she envisioned an inclusive co-working space that reflects Brooklyn's diversity, which also serves the surrounding neighborhoods.
The community-at-large can access the array of professional services and resources at the coworking space on Nov. 20 during its annual Open Desk: Small Business Pop Up. Businessowners at BKLYN Commons—from lawyers to accountants and marketers—will open their offices and provide one-on-one consultations.
"It's a day for the community to come in and see what the companies here do. For the members, it's an opportunity to market their services. So, it's a win-win," said Brierre, who expects up to 400 people to flock to the Prospect Lefferts Garden (PLG) coworking space on Flatbush Avenue.
Bordering Prospect Park, PLG has a large West Indian immigrant population and is rapidly gentrifying. Brierre, who is an entrepreneur herself, said 90 percent of the coworking space members are part of the fabric of the community, providing services to many of PLG's residents and businesses.
Sandra Smith, an immigration attorney, has an office on Wall Street, as well as one at BKLYN Commons that she opened more than two years ago.
"I work at this space because it's convenient," Smith said. "A lot of my clients live in Brooklyn. So, it's easier for them to meet me here after regular hours. Immigrants tend to work a lot of hours and often cannot meet with me in a 9 to 5 time frame."
Smith has been practicing law since 2008 and does "everything immigration," from naturalization to removal and asylum defense. Her clients hail from all corners of the globe, but most of them are from the Caribbean. "People tend to hire whom they could relate to," added Smith, a Jamaica native.
Unlike the undocumented migrants who enter the country from the Southern border, most Caribbean immigrants had legal documents when they came to the United States. Immigration issues often arise if they overstay their visit or face deportation for nonviolent criminal convictions, an issue that the Brooklyn District Attorney's Office is addressing, according to Caribbean Life.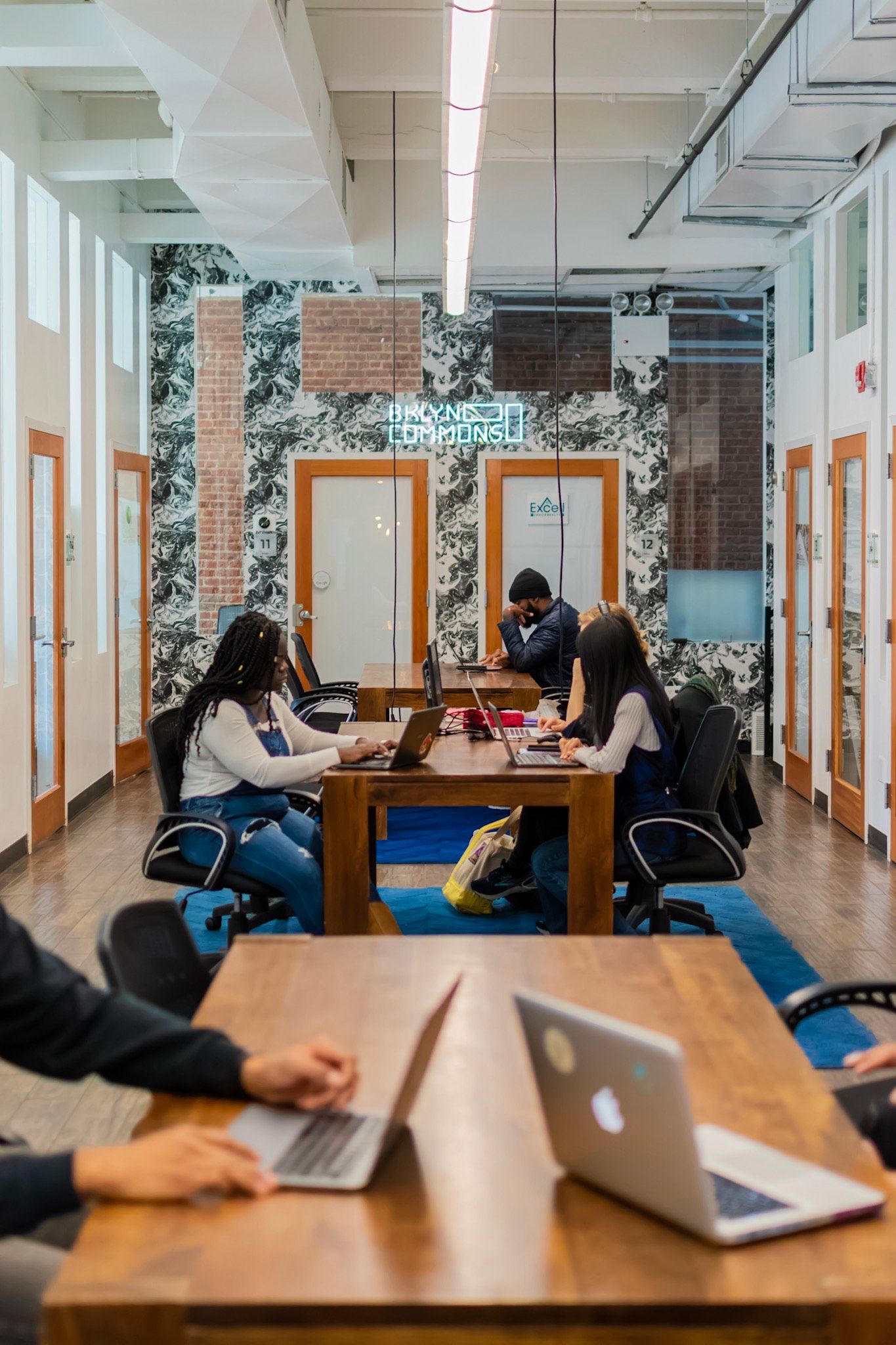 President Obama deported immigrants at a higher level than the current administration. However, President Trump, who disparages undocumented immigrants, has created fear—even among legal immigrants, Smith said.
"Since the Trump administration took over, we've had a barrage of clients in our offices looking to apply for citizenship," she added, pointing to Trump's proposals to deny permanent status to immigrants on public assistance, as well as a plan to raise the application fee  for citizenship applications and to charge asylum seekers.
Open desk visitors will have access to another professional service that's in demand: accounting and tax preparation.
Pascal Moise, the owner of Lakay Multi-Services, anticipates meeting up to 150 visitors during the event, both individuals and small business owners. "It's my passion. I don't get tired of talking to people about taxes," said Moise, who was one of the first coworking space members when BKLYN Commons opened three years ago.
The Haitian immigrant's passion for community service runs deep. Moise, who once worked at a large firm, launched his own business, in part, to offer certain free services to startups and low-income people. In addition to providing tax and accounting services, Moise also translates documents for Haitian Creole speakers who are not fluent in English.
Brierre said the open desk will be a lively event that includes film screenings and entertainment. Dozens of local vendors will also operate pop up shops. Facilitating business-to-business contacts is on the agenda through a Brooklyn Chamber of Commerce's speed networking session. The New York City Small Business Services mobile unit will be on hand to help register minority and women-owned businesses with the city.
The third Annual BKLYN Commons Open Desk: Small Business Pop Up runs from 3 p.m. to 9 p.m. on November 20.
BKLYN Commons is located at 495 Flatbush Avenue, near the B, Q and S subway lines.