BK Fitness Center: A Family Affair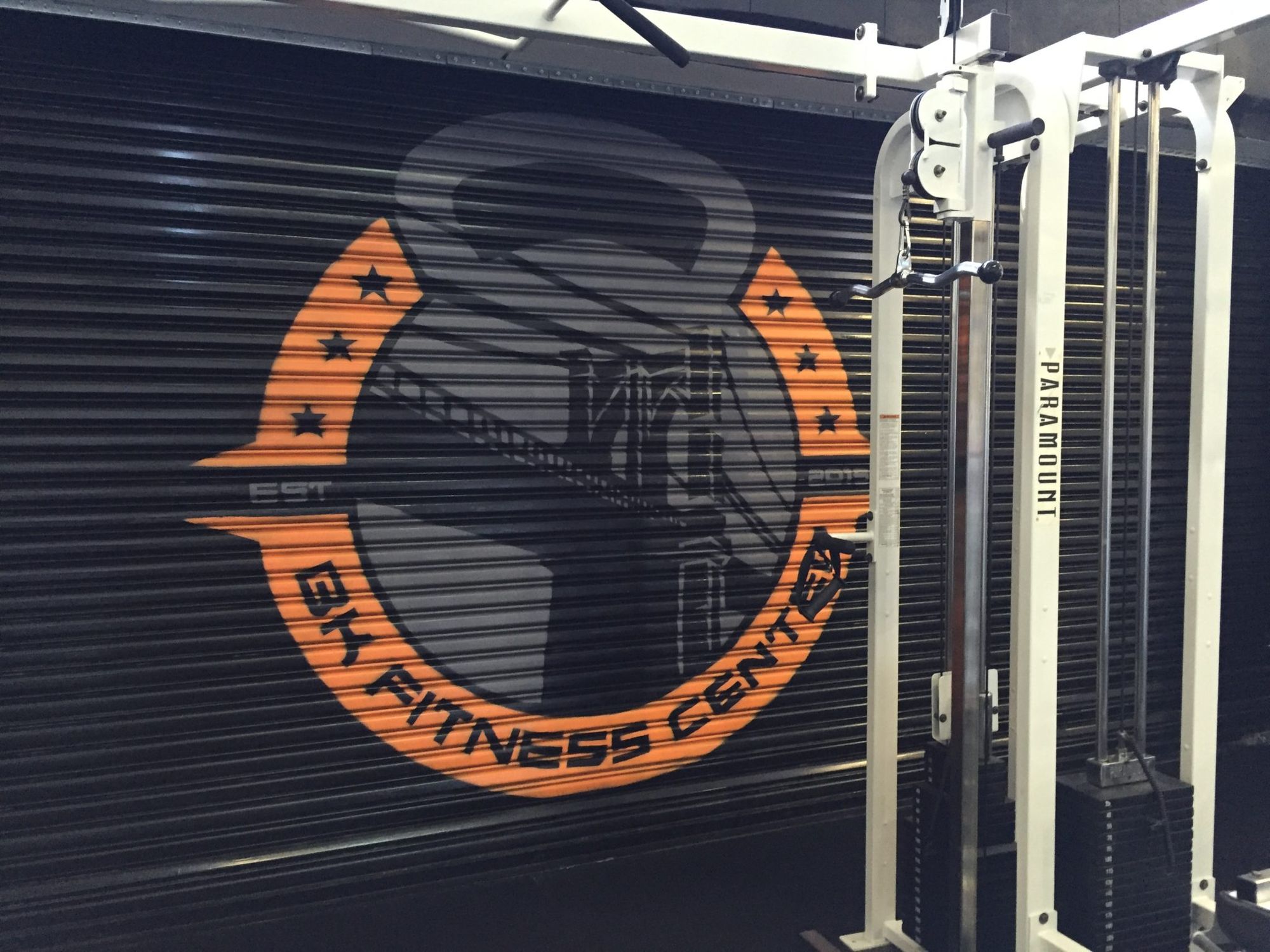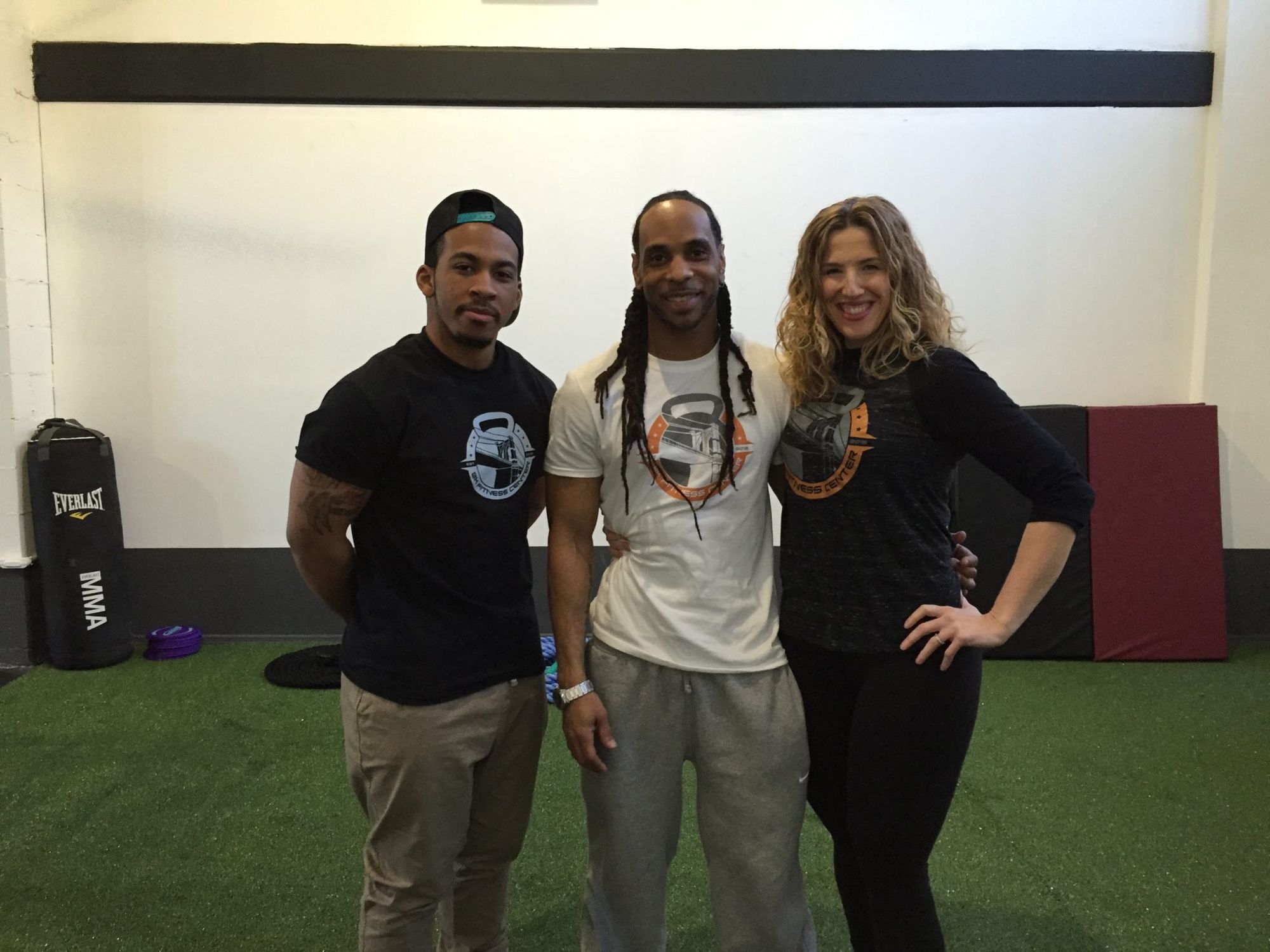 Heading down 4th Avenue in South Slope there are plenty of construction sites and auto shops, but you'd be hard-pressed finding a gym or a fitness facility in the area. The Hursts are here to change that.
Christine and Jreh (pronounced Jetta) opened BK Fitness Center at 164 20th Street (between 3rd & 4th Avenues) at the beginning of February.
A family-owned, community-focused gym offering functional training, traditional strength training, as well as free weights, cardio equipment, and classroom space, the gym also serves as a trainer's gym where trainers can go to work with their clients and build their brand.
Jreh explains that independent trainers in the city have difficulty finding gyms to train their clients in if they are not employed at a particular facility. BK Fitness welcomes independent trainers, asking only that they have certification as well as insurance. Trainers can pay per session, by the week, or by the month.
"I'm kind of like the barbershop of gyms," Jreh jokes, "Rent your chair and work as hard as you can."
A native of Park Slope, Jreh was born at Methodist Hospital on 7th Avenue and has lived in the neighborhood his entire life. He and Christine met 15 years ago on the F train platform at 34th Street. They've been married ten years and have a six-year-old son named Julian who attends PS 10.
The couple has bought and sold two condos over the years in South Slope, using the proceeds from the sale of their second apartment on 21st Street to invest in BK Fitness.
"Our goal is to be a community gym that services the gym desert area and serve our neighbors and friends. We're both very ingrained in this neighborhood…I know everybody…[Jreh] knows everybody…. We love that community and that's why we've decided to stay here," Christine explains.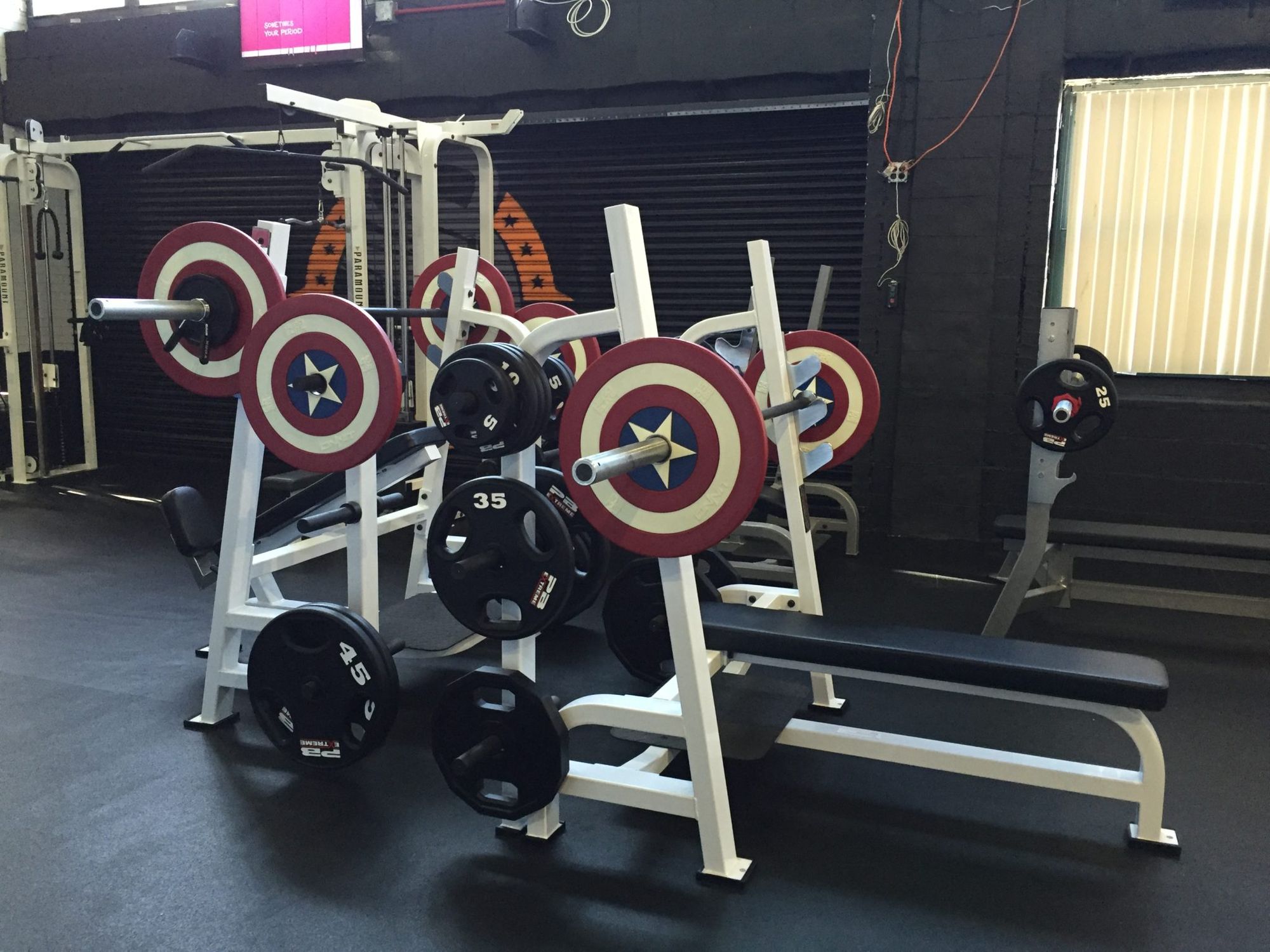 She and Jreh bonded over music. When the couple met on that subway platform years ago, Christine was working in marketing at Sony Music and Jreh was managing an underground rapper. The two started an entertainment company managing rap and hip hop artists for a couple of years, making BK Fitness their second business venture together.
"This is my passion. I love fitness…. Both of us really love working out and eating well and want to help others do the same thing," Christine says. "He has so much patience with people, especially in training, and I have the knowledge, so we're teaming up as partners in fitness." Christine recently received her health coach certification.
Growing up in Long Island, Christine was not as enthusiastic about fitness as she is today. "When I was 18 I was 235 pounds. I was tired of being the fat, funny girl…. I decided I can probably eat a lot less and start walking…. The weight just came off me. It all was natural," she says of her impressive weight loss.
She didn't start working out until after meeting Jreh. She joined a gym and started taking a couple of classes. "Then I really liked how I felt and my body started changing. It was like a different body and the weight kept coming off more and more," she explains.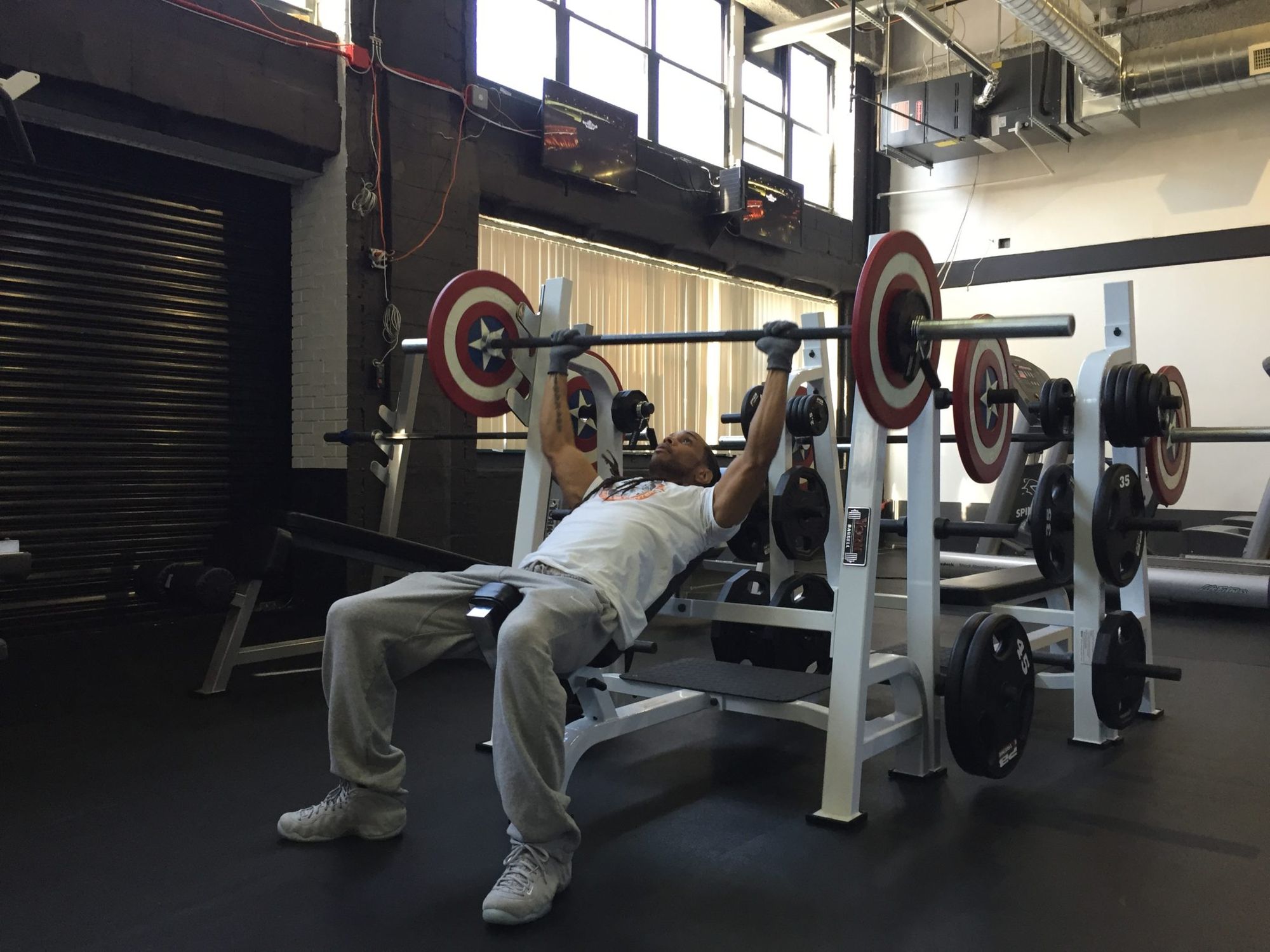 Jreh attended A. Philip Randolph Campus High School in Harlem where he was on the track and field team and played football, but he did not stay active after graduating.
While working as an assistant buyer for the tween label Delia's on Hudson Street, Jreh joined Carmine Gym in the West Village. "I started to get fit. Then I met Christine and I got fat," he muses.
"He was well over 200 pounds. I was cooking, I was feeding him… and he was just lazing around," Christine confirms.
Then one day, Jreh had an epiphany. "I ran up a flight of stairs and at the top of the stairs I was breathing heavily. I thought, 'that's not going to work,' so I walked down to Harbor Fitness and I got a membership and started working out there consistently," he says.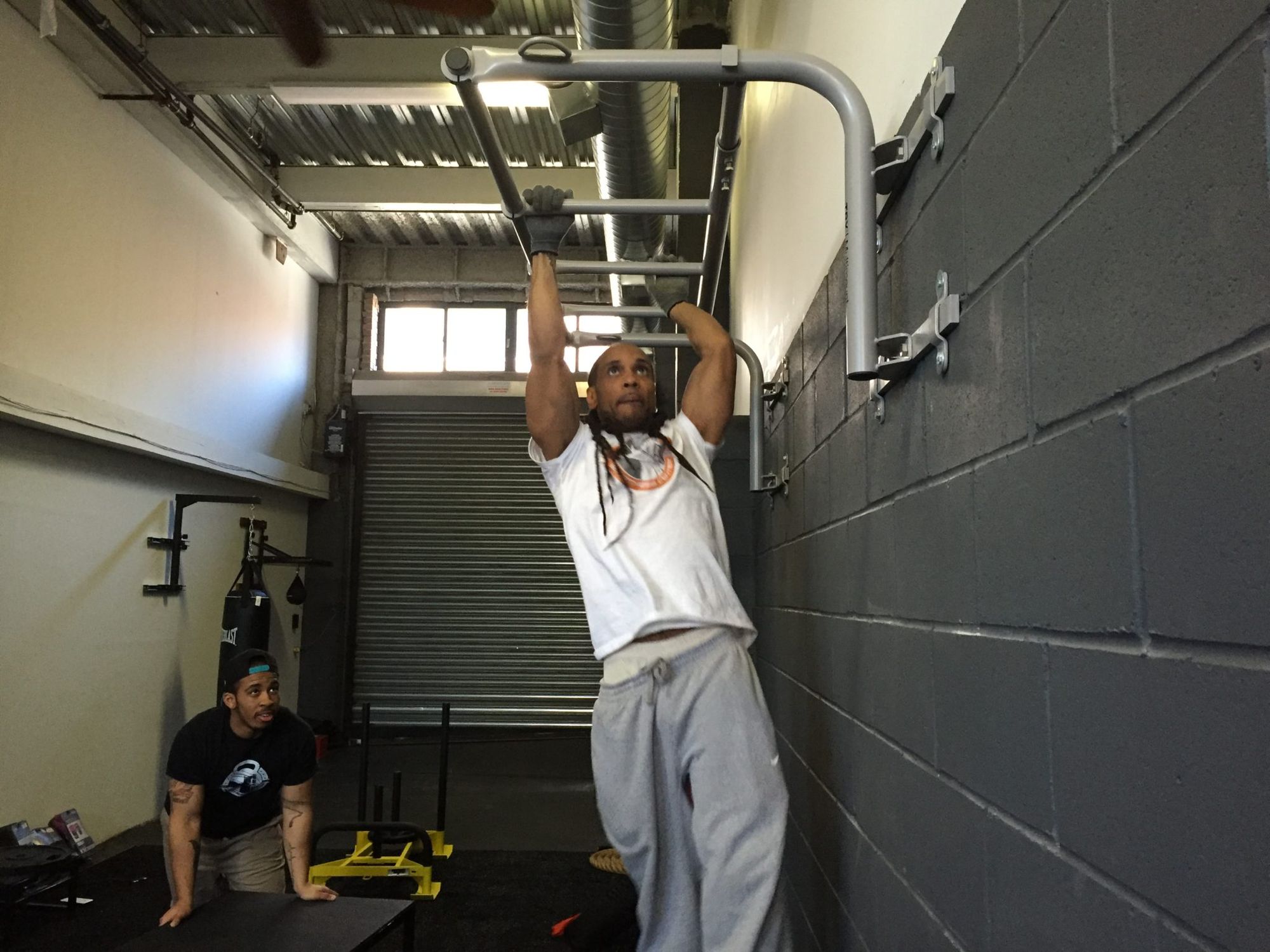 He discovered he really enjoyed fitness so he enrolled at Hunter College where he earned his fitness instructor certification. When he finished school, Harbor Fitness hired him for his first trainer job.
"I was there for about 6 years. They're a good gym—a very good place to start. Mike and Chris are excellent bosses. I built up a good clientele there…" Jreh recalls.
After a brief stint working at Equinox, Jreh decided to set out on his own. "After about a good year of searching I finally landed here," he says of his new space on 20th Street which formerly housed a brewery.
"When he came in there was still hops everywhere," Christine adds. The couple left beer advertisements hanging to preserve some of the space's history.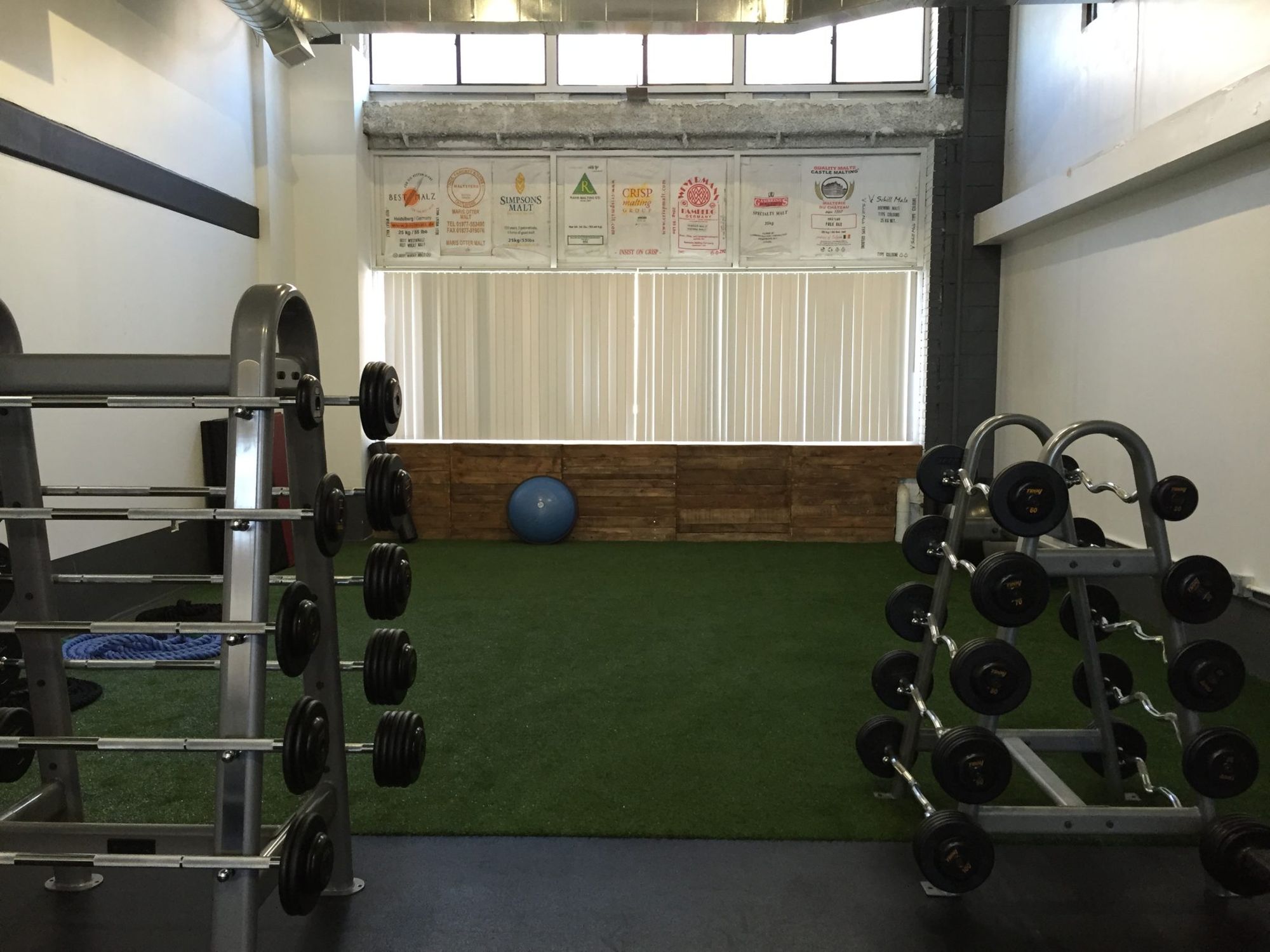 The couple balance each other out in terms of working together. "I'm really good with marketing. I'm really good with finances," Christine says. "He's the operations guy. He built this. He designed it."
She explains that she and many female members of the gym appreciate the U-shape of the space, situating the cardio machines and the class/stretch space around the corner from the weight training areas that are typically used by male members. "We're kind of isolated, so it's nice and private here," she adds.
BK Fitness will offer semi-private training classes with Jreh (consisting of approximately six students) in the coming weeks and the couple are very excited to introduce BK Kids Fit, a program designed specifically for kids while their parents come in for their own adult workouts.
"We'll hire a specialized trainer who works with kids and we'll offer kid's classes at the same time the parents work out. The problem of childcare is taken care of because the kids are here having fun for 45 minutes while [parents] are off doing their workout." Jreh explains.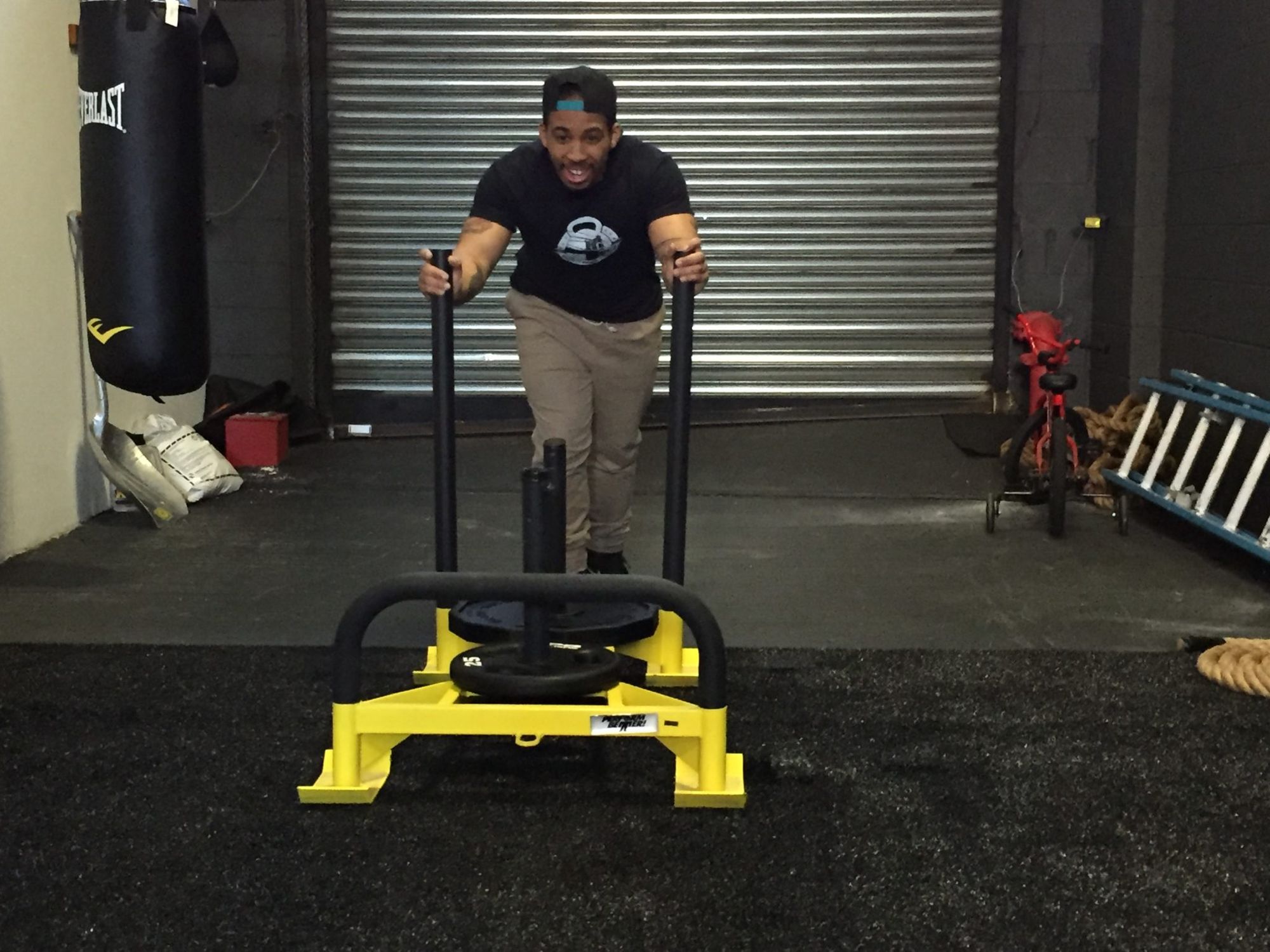 To add to the friendly, familial vibe, Jreh's cousin, Bill Spencer, has been helping out around the gym.
"I wanted to bring him into the fold so he gets to be around the business and understand all aspects of it. If he ever wants to go out on his own, open up his own place, he'll know it from soup to nuts," Jreh says.
Born and bred in Fort Greene, Bill began considering a career in fitness about two years ago. "I haven't gotten certified yet but I'm actually going to do that very soon," he says.
When training clients, Jreh advices them, "Check your ego at the door. It's not about heavy weights. It's about doing things correctly and building yourself up."
Dropping the ego is probably good advice all around at BK Fitness as Christine, Jreh, and Bill try to foster a close-knit community and a comfortable, friendly environment.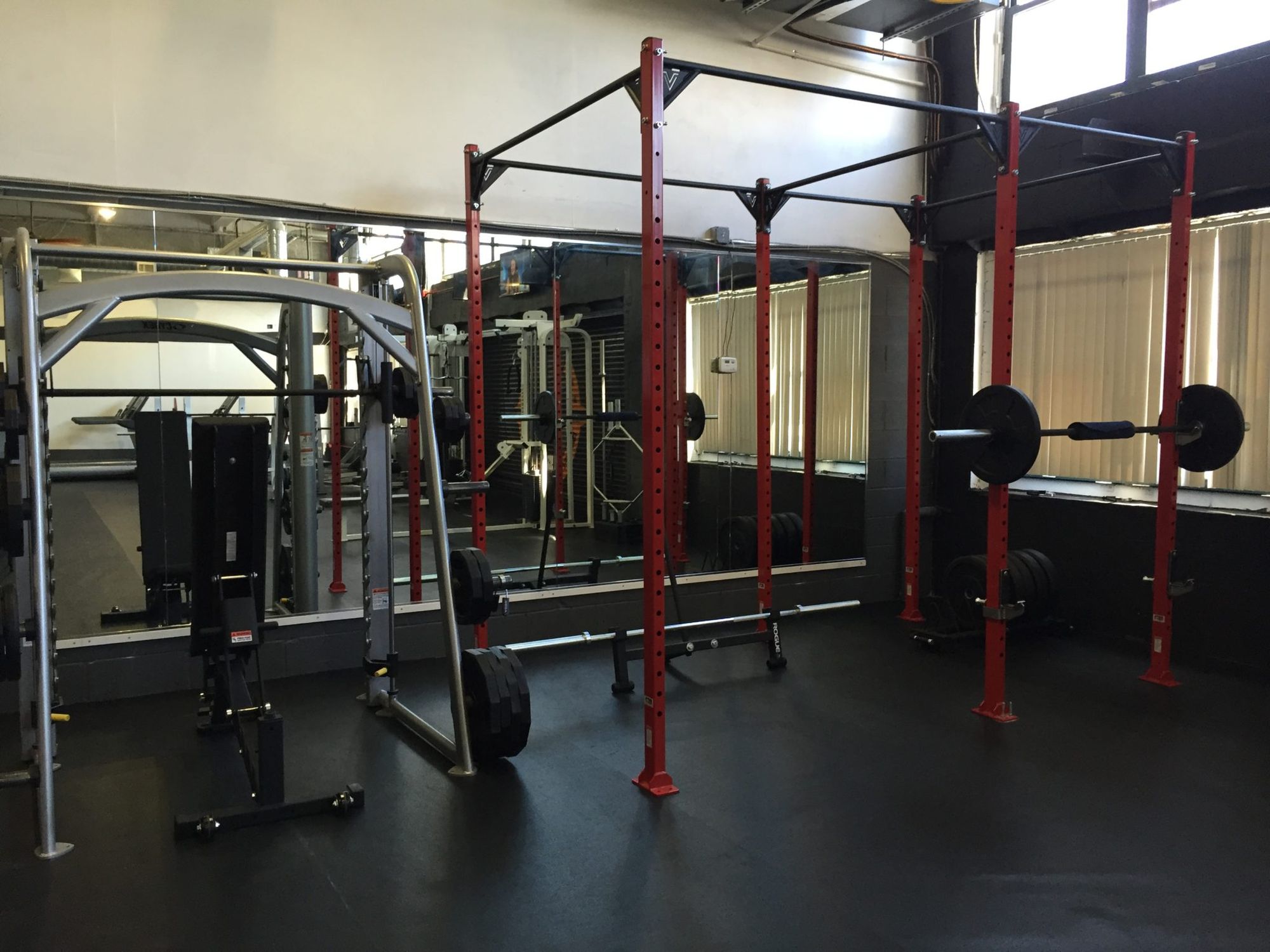 "What you have to do is build a community where everybody respects each other," Jreh explains. "You have to treat everyone the same. You don't close people out from the conversation."
From young jocks to more mature, professional women—he enjoys connecting people. "Everybody knows each other at the gym…Everybody speaks and says 'hi.' There's a lot of shaking hands, being personable," he says.
"And we want people to not be afraid to ask us for tips," Christine adds. "He's a big sharer."
"I just want to become a good community gym, where people feel like they're getting a fair shake here, where the price isn't crazy," Jreh says.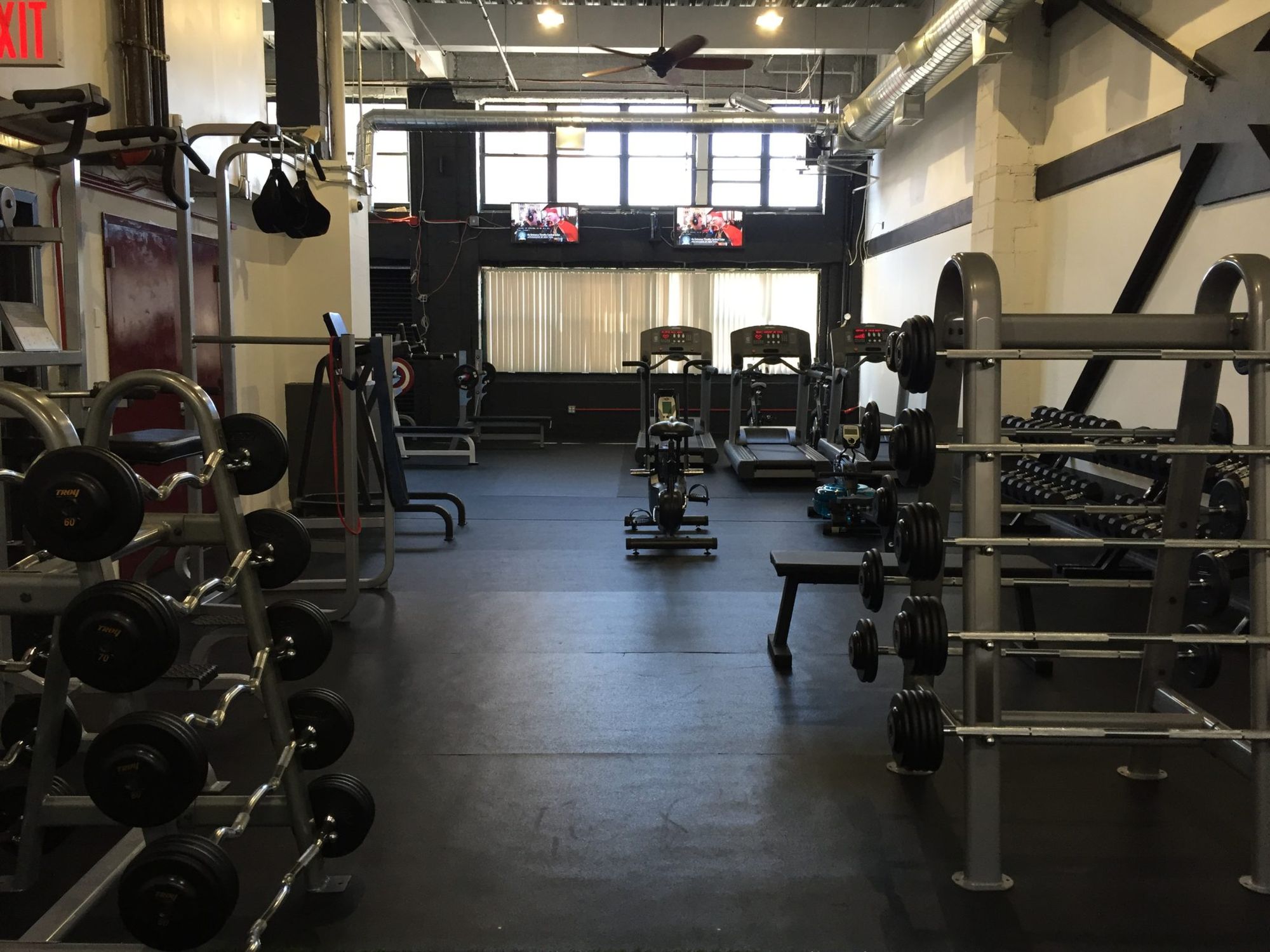 "It's an attractive gym space with attractive rates, and it's serving a part of a neighborhood that's a bit of a gym desert," Christine adds.
BK Fitness will be ready and waiting when all the residential developments going up in the area are completed and people start moving in. Already attracting locals, Christine says, "The majority of our members are literally within five blocks of the gym."
Jreh confidently adds, "Just come down and check it out. It's a good mix of traditional and functional and cross-fit. You will definitely find the kind of workout that you're looking for."