Bite Of The Week: Pies & Calzones At Pizza Superstar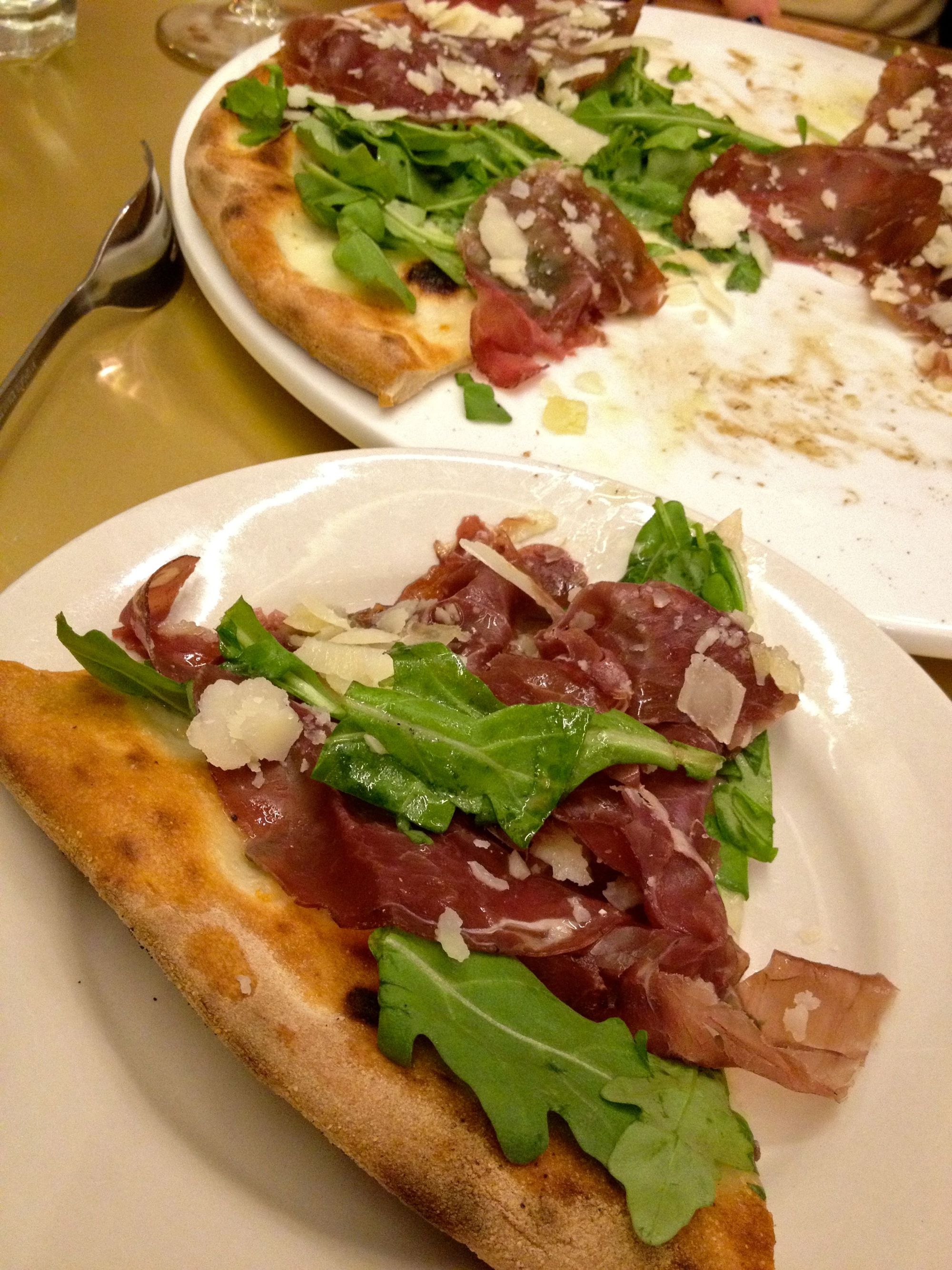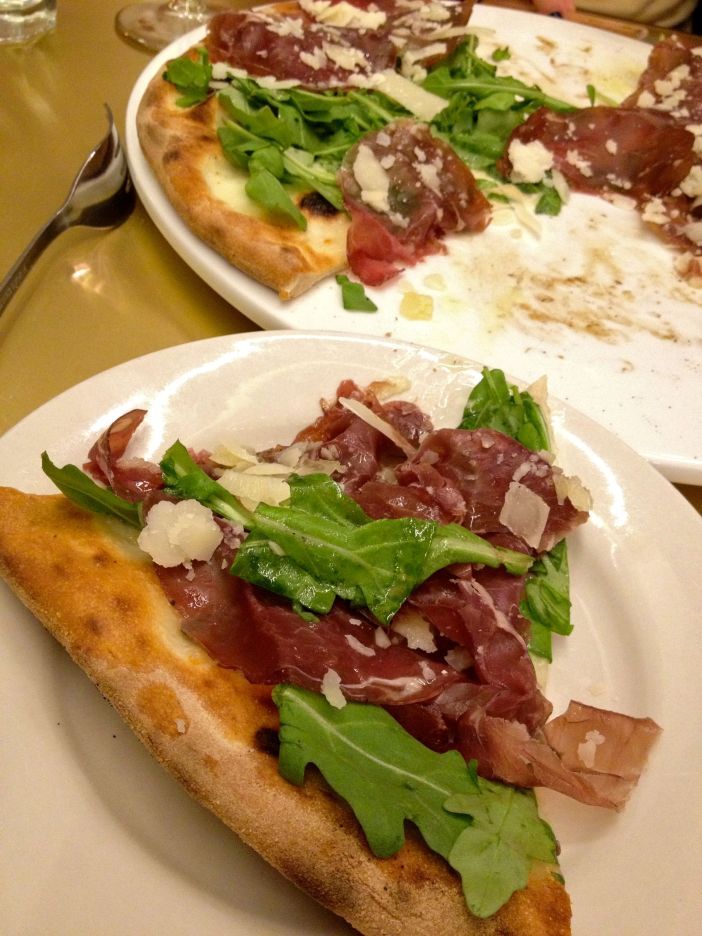 If you're looking for some good pizza after an event at Barclays, or a pie that's a bit fancier than your standard delivery place, it's time to check out Pizza Superstar.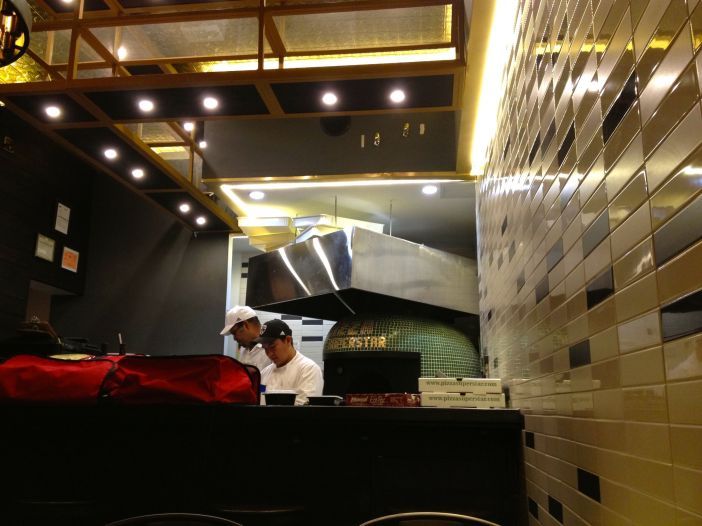 The new brick oven pizzeria opened last month at 446B Dean Street, between Flatbush and 5th Avenues, and it's a venture from the same owner behind Broccolino, the Italian restaurant located right next door. They're serving calzones and pizzas in a domed, hand-made brick oven made by Uno Forno, the kind currently used at gourmet NYC pizza joints Paulie Gee's and Donatella.
When we stopped in to try it on a recent weeknight for dinner — they've also recently added lunch service — we had the space all to ourselves. They were doing a brisk delivery business though, which one of the two reviews on Yelp suggests may be the popular option for most neighbors in the area.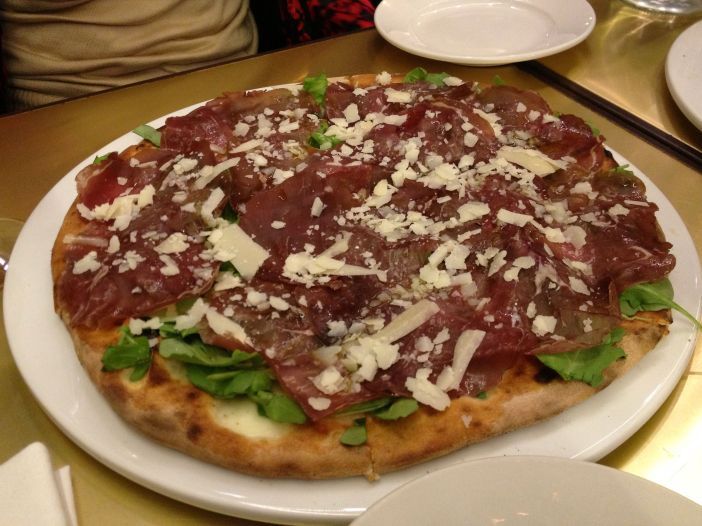 And we can see why. Though some brick oven joints don't do delivery — like Franny's, which only offers pick-up — we'd bet these pies would stand up to the trip. We tried the Bresaola & Rucola pie ($17) off the Pizze Speciali section of the menu, and the crust was hardy, and the layer of tomato sauce and fresh mozzarella just enough to give the pie a tangy, creamy bite but not too much to make it soggy. The peppery arugula complemented the salty slices of the cured meat, which was smartly layered on top of the greens — so often we've had an arugula pie that was just an unruly mess.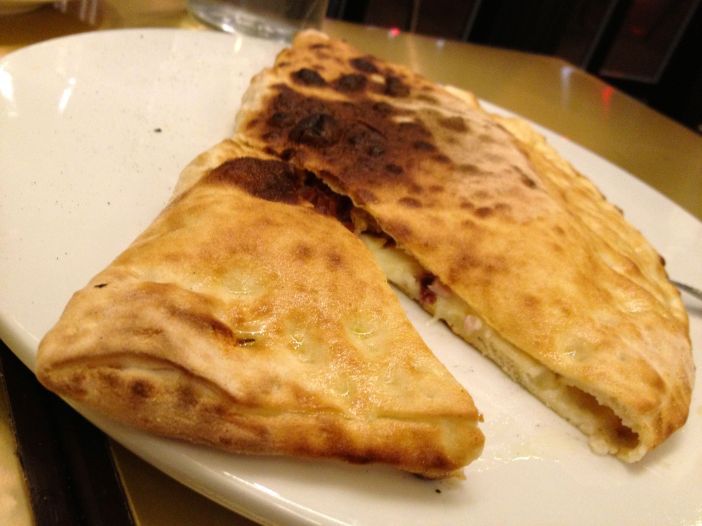 We also tried the Salsiccia Calzone ($16), which is filled with mozzarella, sausage, and ham. It's not the most jam-packed calzone we've ever had — nor should it be — but was more simply like one of their pizzas folded in half. And as with the pizza, the crust was tender and a bit crunchy, with just a touch of charring on the outside (we could have enjoyed a bit more, though), and the filling will satisfy any salty, meaty cravings you might have. A calzone and a salad would make a very filling dinner, and you'd probably head out with leftovers. Still, next time we order, we'll stick to the pizzas.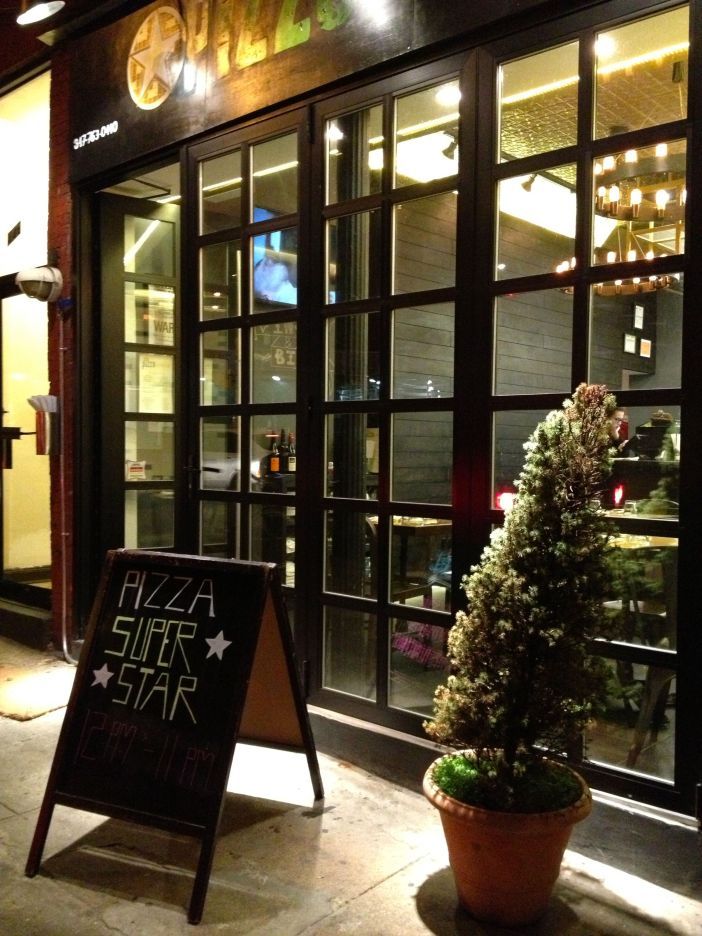 You can place orders online or by calling 347-763-0440.
Anyone try it yet? What'd you think?