Bite Of The Week: Oaxaca Tacos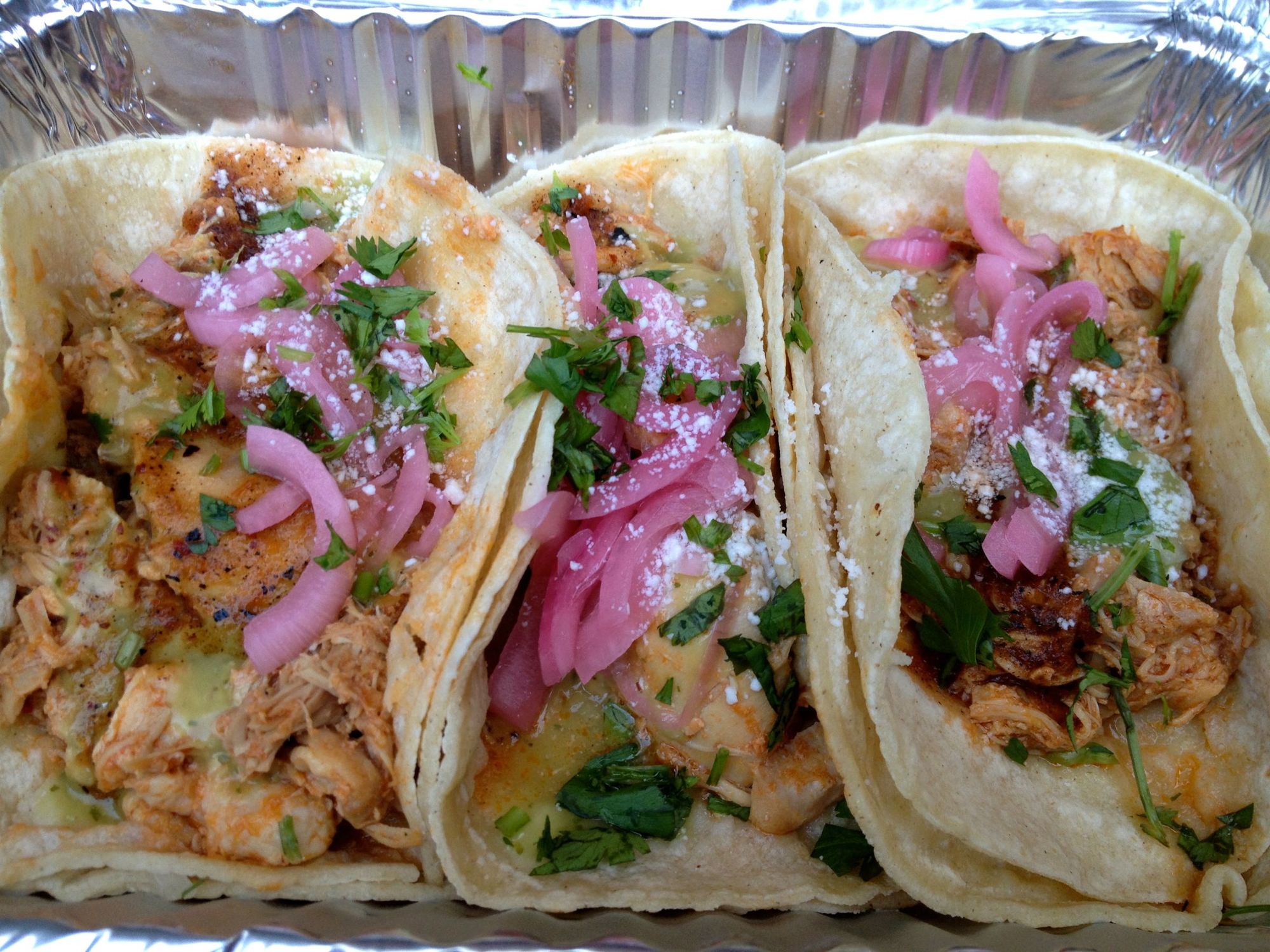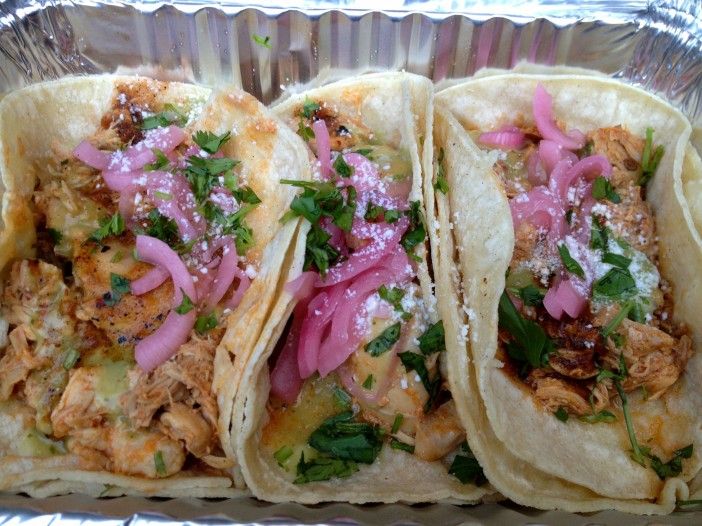 There's rarely a time when we'd say no to a taco, and thankfully we have several options in the neighborhood so that it can be taco time all the time, if we feel like it. One solid option is Oaxaca Taqueria, a small spot on 4th Avenue — though there's a very specific hour that we'll reserve for taco time here.
For a little space, Oaxaca is cranking out a lot of food with a lot of flavor. They do a brisk takeout and delivery business, and the counter can be hopping with hungry musicians who are playing across the street at The Rock Shop on weekend nights. They've got dishes beyond tacos — including burritos, tortas, and enchiladas — but we're always sticking to the creative taco menu, which has eight mainstays and one special (which can be a bit international — right now there's a Korean-inspired one, topped with kimchi).

And those tacos are all tasty. The meats are tender, the fish juicy, the salsas and toppings (pickled onions!) nicely paired with the filling. A particular favorite is the al pastor — the marinade is deep and a little spicy, the pineapple acting as a sweet counterbalance.
They are not, however, the best tacos you're going to find within walking distance (that title still goes to Girasol Bakery in South Slope), and there are a couple of reasons. One is the texture — the fillings tend to be marinated, simmered, shredded, and could use a crunchy element, like a minute on a grill to crisp the edges, or a few radishes on top. The other reason is the price. Grab a taco at Girasol and it's $2.50; at Oaxaca, they start at $3.50 and go up.
But that's where we get to the prime taco time at Oaxaca. They make some really delicious tacos here, and if you don't want to go broke devouring them, your best bet is to head there for taco happy hour from 4-7pm Monday to Thursday and 11pm-close every night, when selected tacos are $2 each.
Oaxaca Taqueria is located at 250 4th Avenue, between Carroll and President, 718-222-1122. Hours are Monday-Thursday 11am-midnight, Friday-Saturday 11am-1am, and Sunday noon-midnight.