Bite Of The Day: Seitan Sandwich From Salud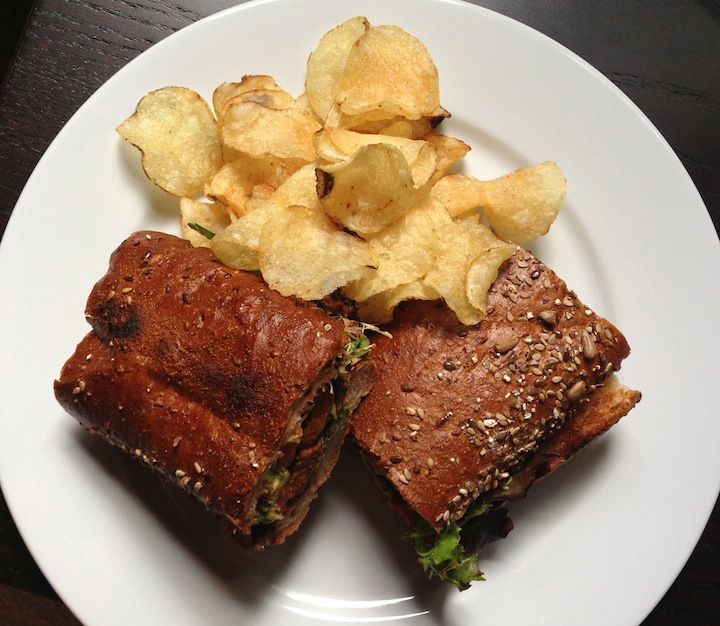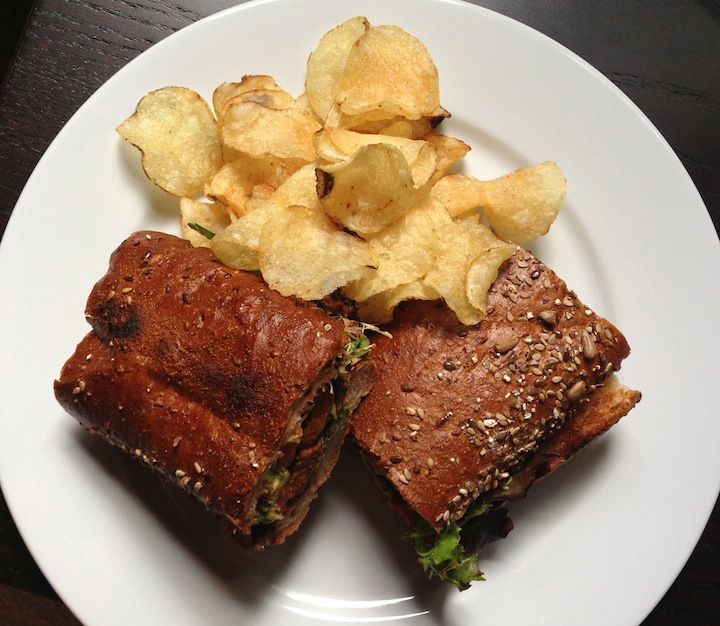 Looking for something with some nutritional value to eat, Salud (1308 Ave H, between Argyle and Rugby) seemed like a sensible lunch choice. Though their Quinoa Veggie Burger and Hummus and Tomato Wrap were tempting, the promise of homemade seitan in their Seitan Sandwich seemed like something that shouldn't be missed.
The sandwich is served on 12-grain bread with lettuce, tomato, sprouts, and avocado, and the seitan has a wonderful texture (the potato chips came from elsewhere, as Salud does not serve chips). Everything tastes fresh, and the ingredients just complement each other really well. And it's vegan!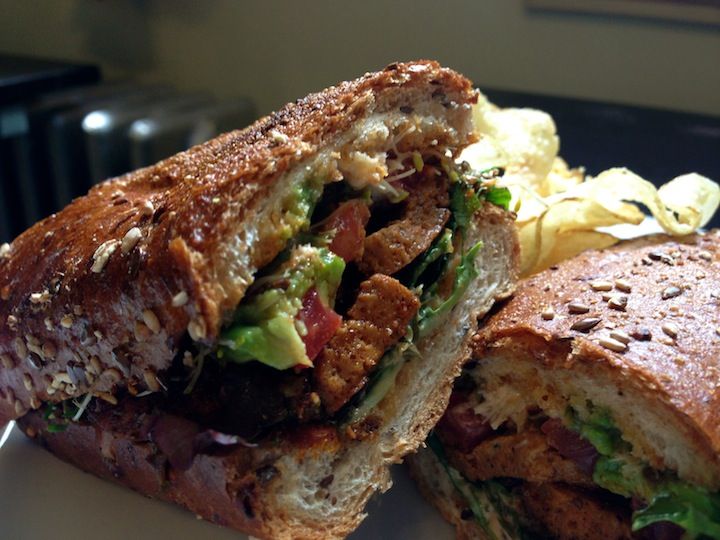 Considering the cost of avocados and the seitan made in-house, the sandwich (which came out, on special, as $6.79 instead of the $8.25 on MenuPages) was a good bargain, too.
Do you have a favorite snack from Salud, or another veggie sandwich option around the 'hood to recommend?