Bite Of The Day: Sandwiches, Tea & More At Kettle & Thread On Church Avenue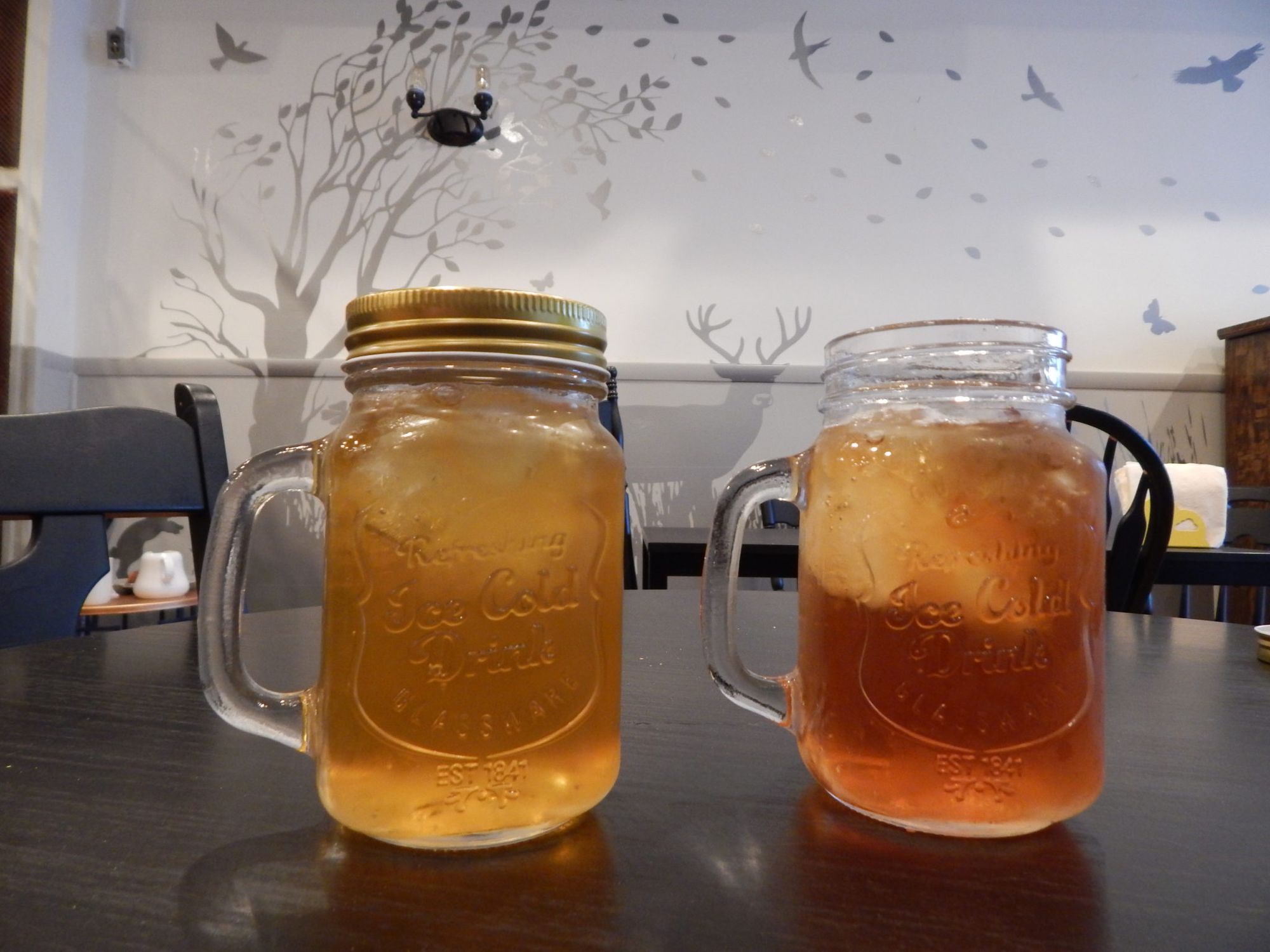 While Kettle & Thread just opened at 1219 Church Avenue, between Argyle and Westminster Roads, a little more than a week ago, the new craft shop and café already seems to have gotten in the swing of things, and when we visited last night, it was filled with everyone from a pair of friends chatting over iced tea to a student hitting the books and families debating between playing Settlers of Catan or Scrabble.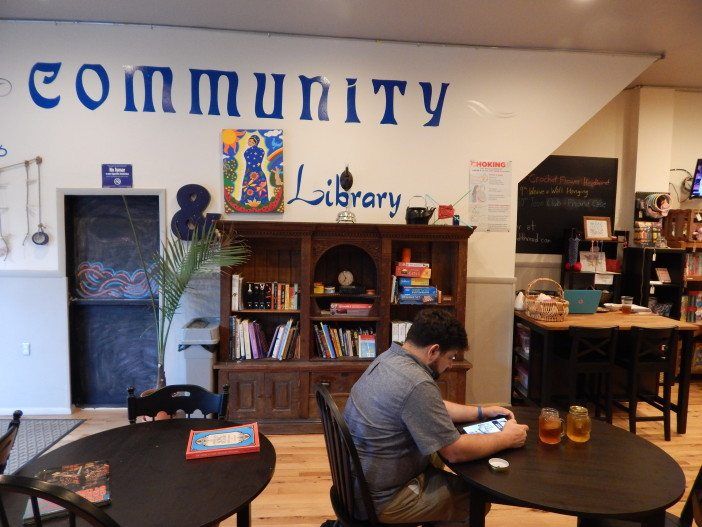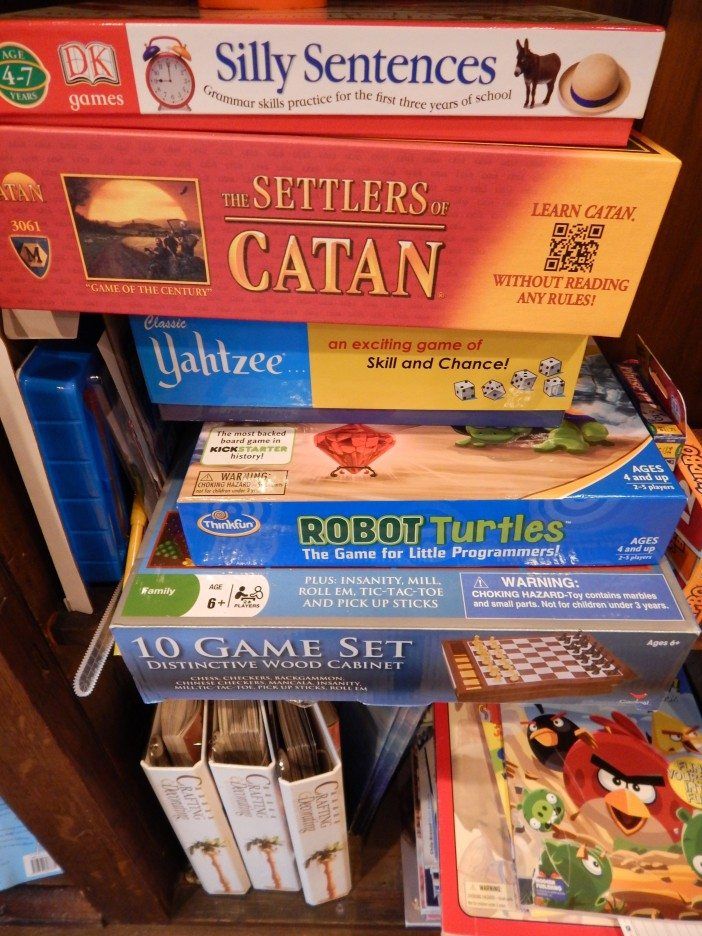 "Catan! Catan! Catan!" one child insisted as he stood before the towering pile of games and books — an eclectic assortment of tomes, ranging from "The Annotated Oscar Wilde" to "A Quilter's Companion" and books about Edgar Degas and Bob Dylan.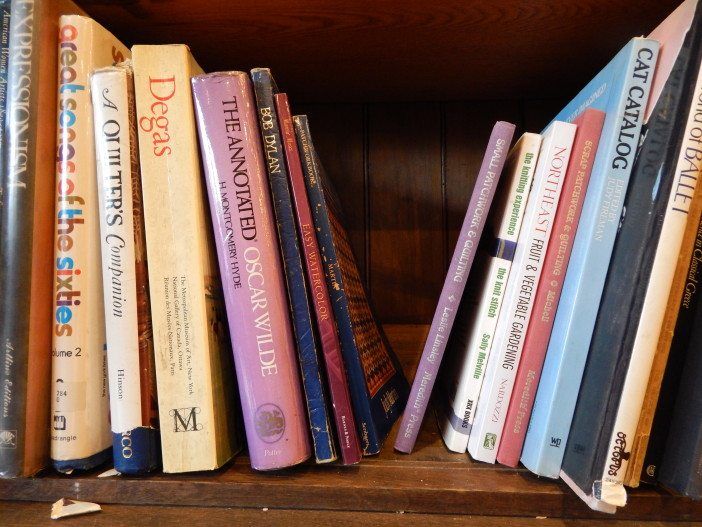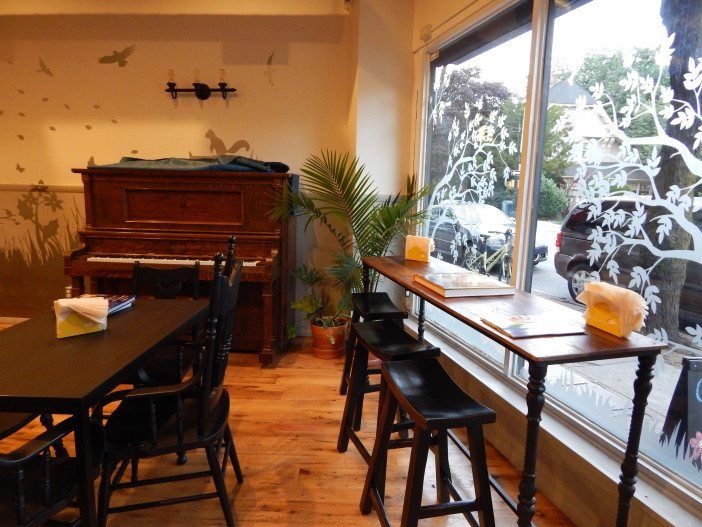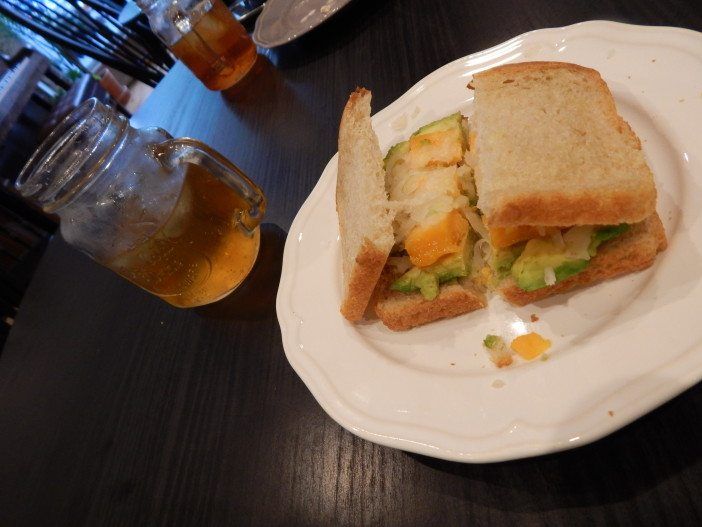 As for us, we sat ourselves down at one of the tables near the front room's piano, near the window overlooking Church Avenue, and settled into the laid-back shop to watch the evening's haphazard drizzle as we ate an avocado, sauerkraut and cheese sandwich ($6) and a tuna fish sandwich ($6) — both of which were delicious, fresh-tasting and light enough to make us happy on a summer night but heavy enough that we left pleasantly full.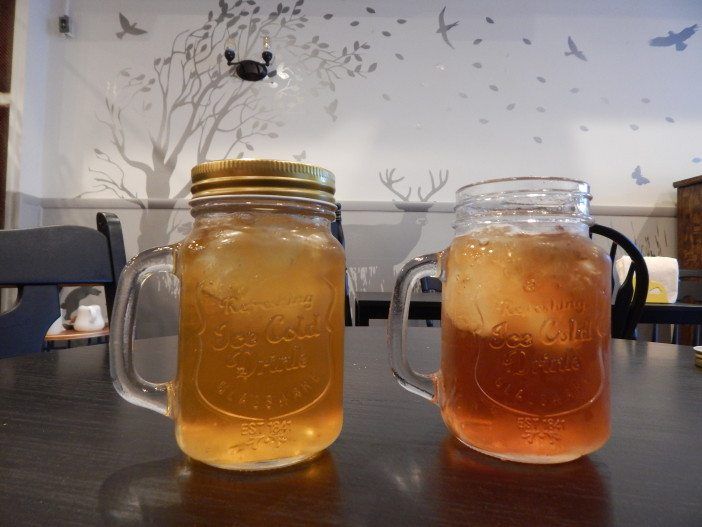 Plus, we tried the black and green iced teas ($3 each) and couldn't resist the Rice Krispie treat with Nutella ($2.75). The iced teas, served in mason jars, were refreshing and tasty, and the dessert was the perfect ending to the meal.
There's no doubt we'll be returning to check out the rest of the menu (which the Kettle & Thread folks noted is constantly changing and expanding) — and to get our board games on!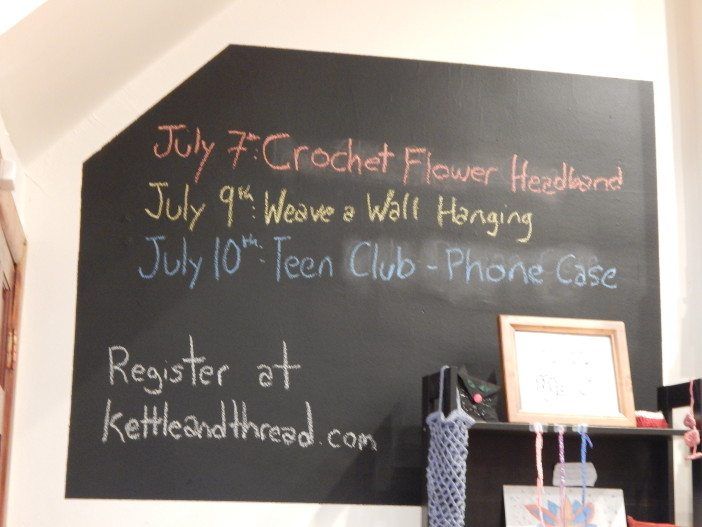 While we were there, we also got the full upcoming schedule for the first round of classes at Kettle & Thread, which kicks off on July 7 with a beginner crochet class from 7-9pm and continues with a weaving course on July 9, also from 7-9pm. You can check out the full schedule and pricing here.
Plus, during our evening of hanging out at Kettle & Thread, we couldn't help but obsessively snapping photos of all the decorations (guys, there's a TARDIS!), which we had to share.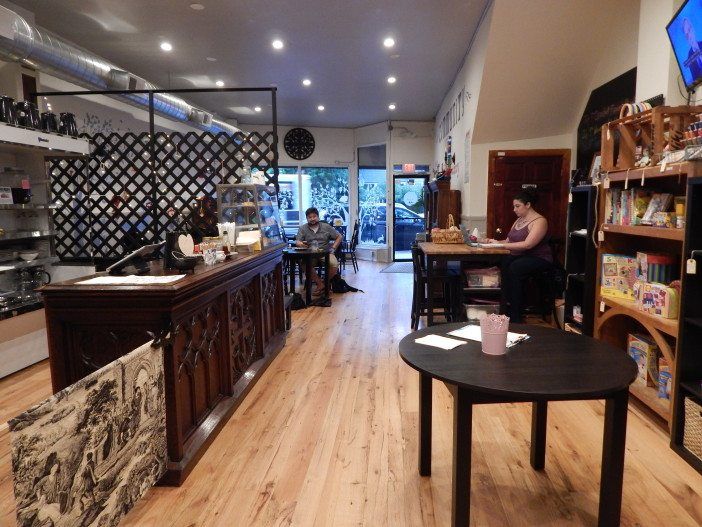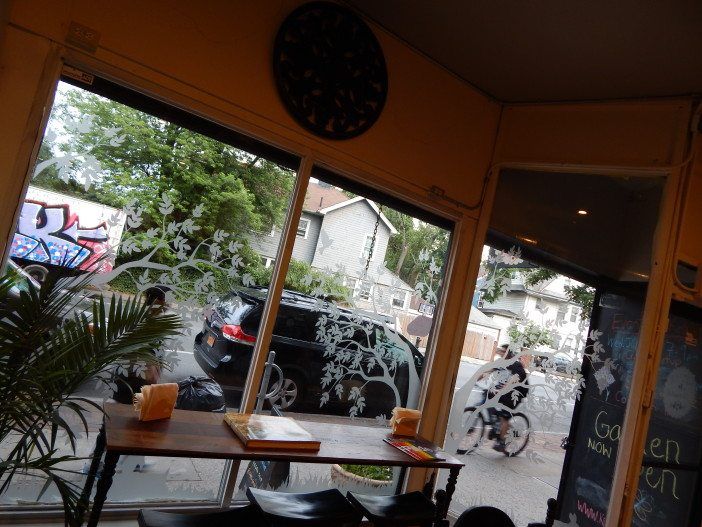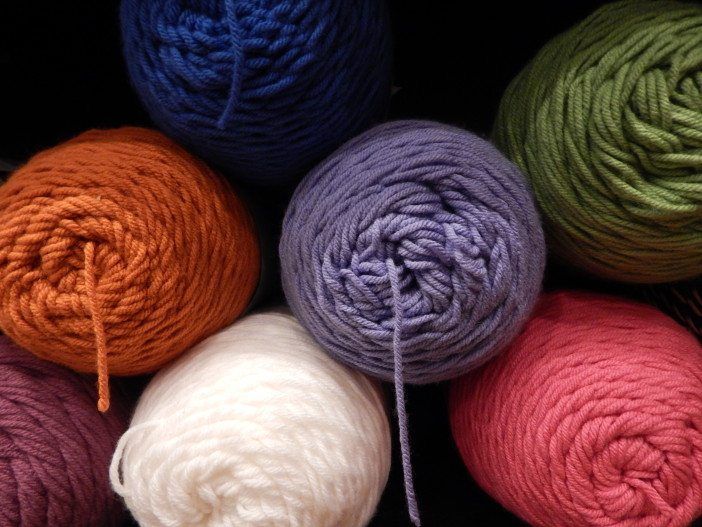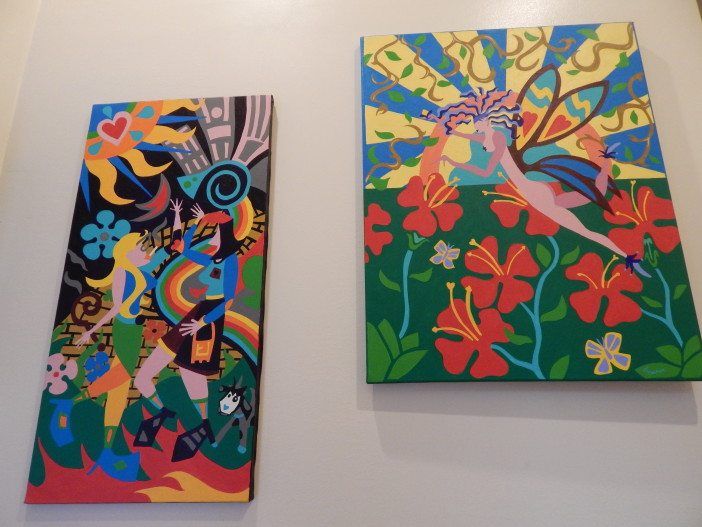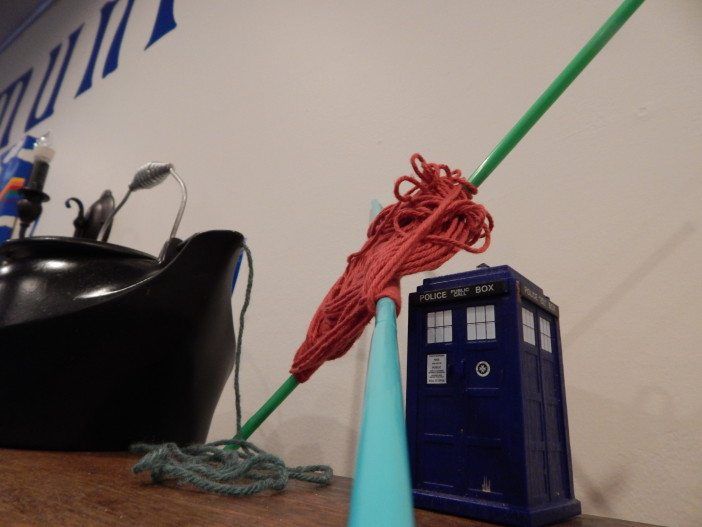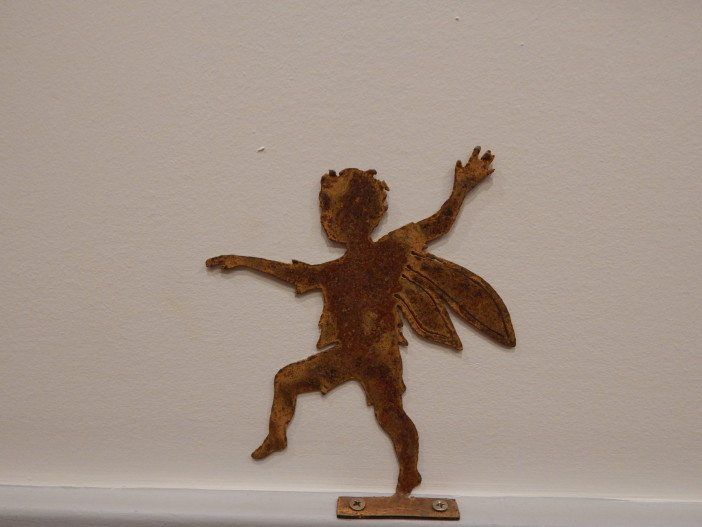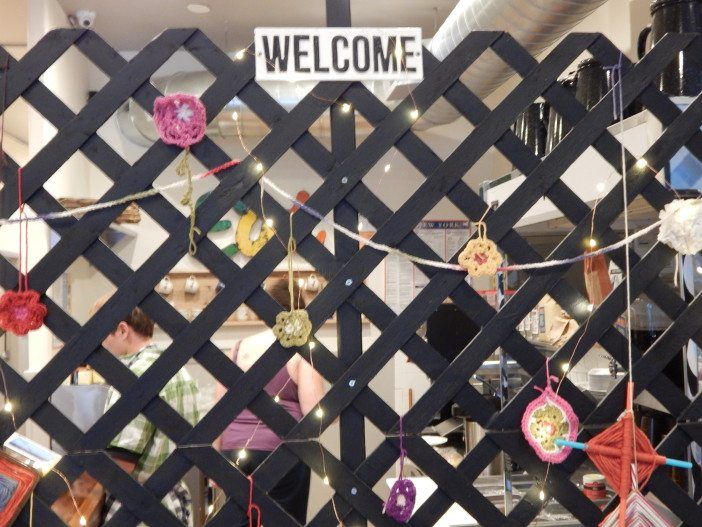 Kettle & Thread is located at 1219 Church Avenue, between Argyle and Westminster Roads. It can be reached by calling 347-789-3108, and you can find the shop on its website, Facebook, Instagram, and Twitter. Kettle & Thread is open from 7am-9pm Monday through Friday, 8am-9pm on Saturday, and 8am-5pm on Sunday.