Bite Of The Day: Gruyere Biscuits From The Dogwood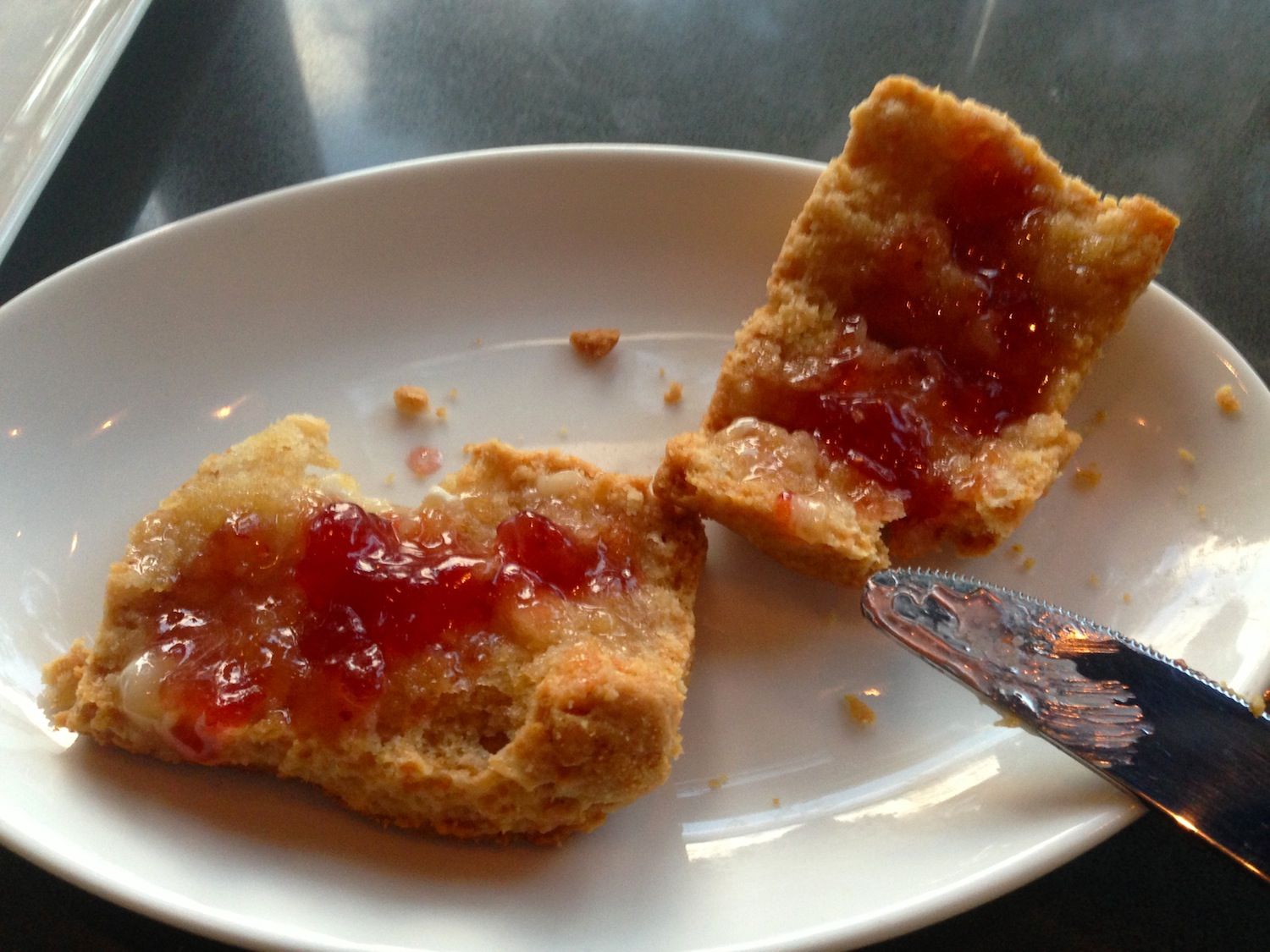 Whether you need something to balance out those Happy Hour drinks (theirs is 5-7pm Monday-Friday), or you're just too hungry to wait for a main course, gruyere biscuits from The Dogwood (1021 Church Avenue between E 10th Street and Stratford Road) are a sweet, spicy, perfectly-sized snack for two.
$5 buys you three biscuits, served with honey butter and jam, and for $3 more you can add country ham as well. The sweetness of the jam's strawberries is heightened by a surprisingly-peppery kick, making for an allover complex Southern experience smack in the middle of Brooklyn.
If you haven't crossed Coney Island Avenue to check out The Dogwood yet, do it now–in addition to the biscuits, they've just added some seasonal items, including veggie grits and a kale salad with butternut squash, to their fall menu.