Bite of the Day: Cookie at La Flor de Santa Ines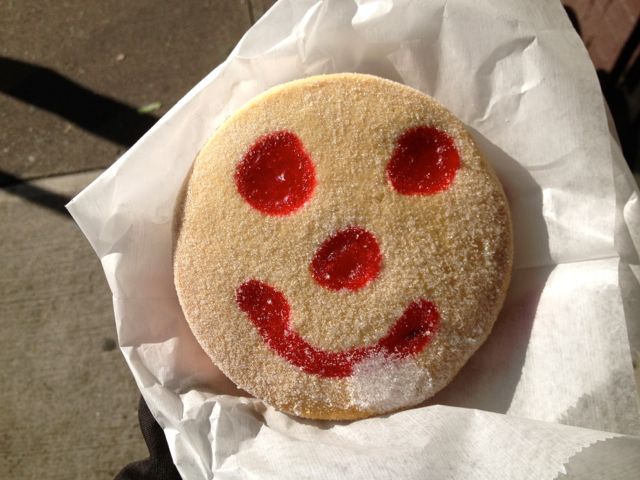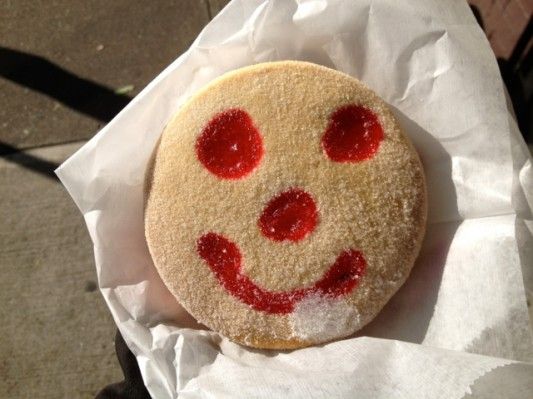 Just try to resist the $1 giant smiley face cookie at La Flor de Santa Ines. If somehow it doesn't grab your heart immediately, not to worry – it's just one of the many freshly baked goods hidden inside this small Church Avenue bakery and deli.
A UPS driver making a delivery next door told us it's one of his favorite spots in the neighborhood.
"You wouldn't think much of it from the outside," he said, "but then you go in, and there are so many things to try, and they're all delicious. I love it!"
They do more than just baked goods, though. Has anyone ever tried anything from the deli?
La Flor de Santa Ines, 731 Church Avenue, between East 7th and East 8th Streets, 718-854-4854