Bite Of The Day: The Baba Bowl At Baba Cool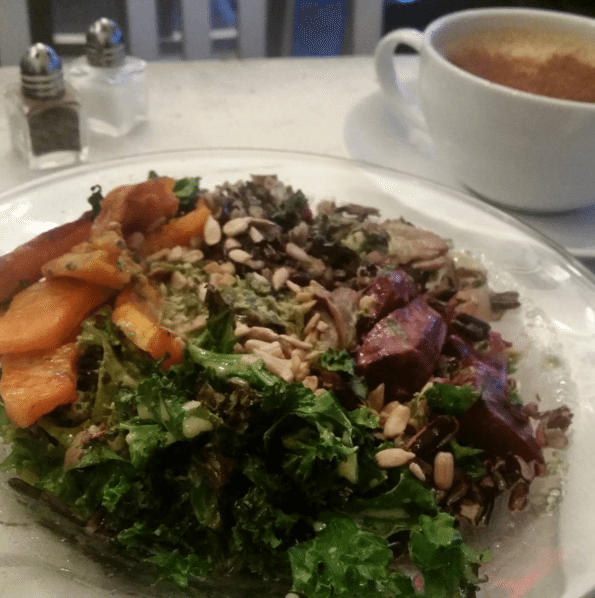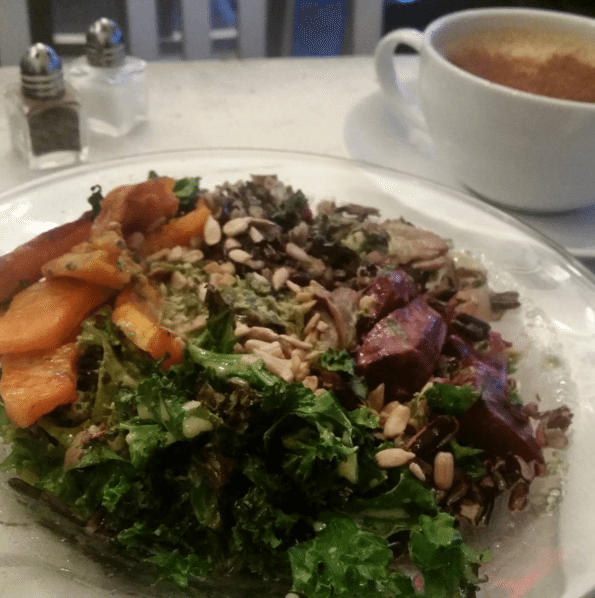 Baba Cool is a small shop with big flavors, making super healthy food taste really good, whether on their own or with a cup of coffee. Some of our favorites include the prosciutto and fig jam sandwich, and the variety of toasts (avocado, beet and ricotta, strawberry-ricotta), as well as the homemade pastries and cake squares. But one of their most recent additions has already claimed its place as possibly our favorite Baba Cool dish thus far: the Baba Bowl.
Designed to mix some of the best and simplest of seasonal winter ingredients into a single meal, the dish ($11) is comprised of roasted squash and beets, kale, and mushrooms on top of a bed of wild rice, all drizzled with Baba Cool's homemade goddess dressing, which adds a nice tang to the earthy heartiness of everything else. We love feeling full and guilt-free at the same time.
Verdict: We've eaten this on-site, as take-out, alone, and with a cup of joe and every time it's hit the mark. A great standby that doubles as a treat, the Baba Bowl is now a regular item on the menu thanks to its popularity.As a side note: bowls are pretty popular in general, listed by several publications as a food trend for 2016. But to heck with trends, the Baba Bowl — as well as the chia pudding bowls available — hits all the practical/untrendy notes, as well!
BABA COOL
64B Lafayette Avenue
Open daily from 7:30am-8pm