Bite Of The Day: Tacos And Quesadillas At La Casa De Las Quesadillas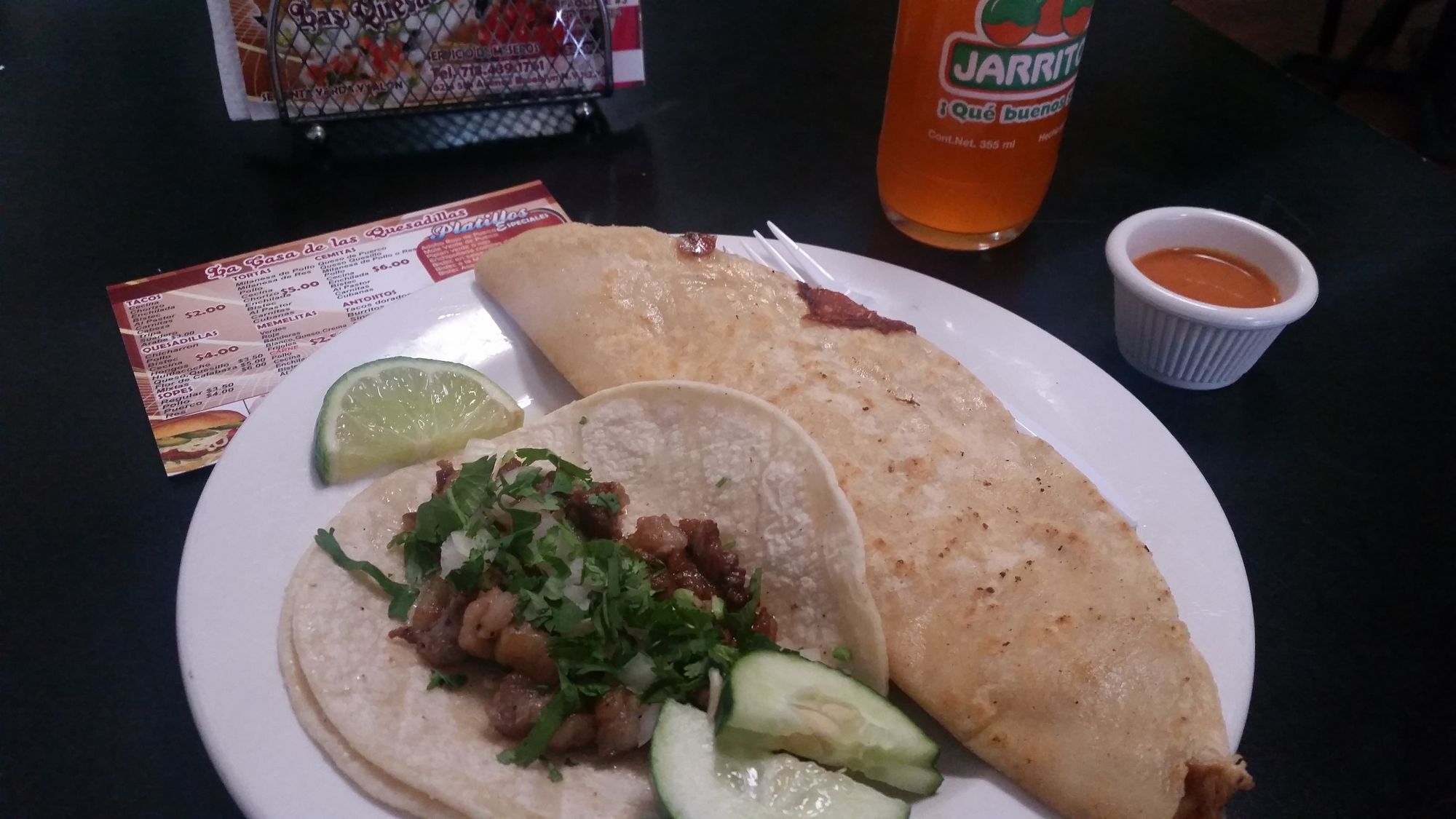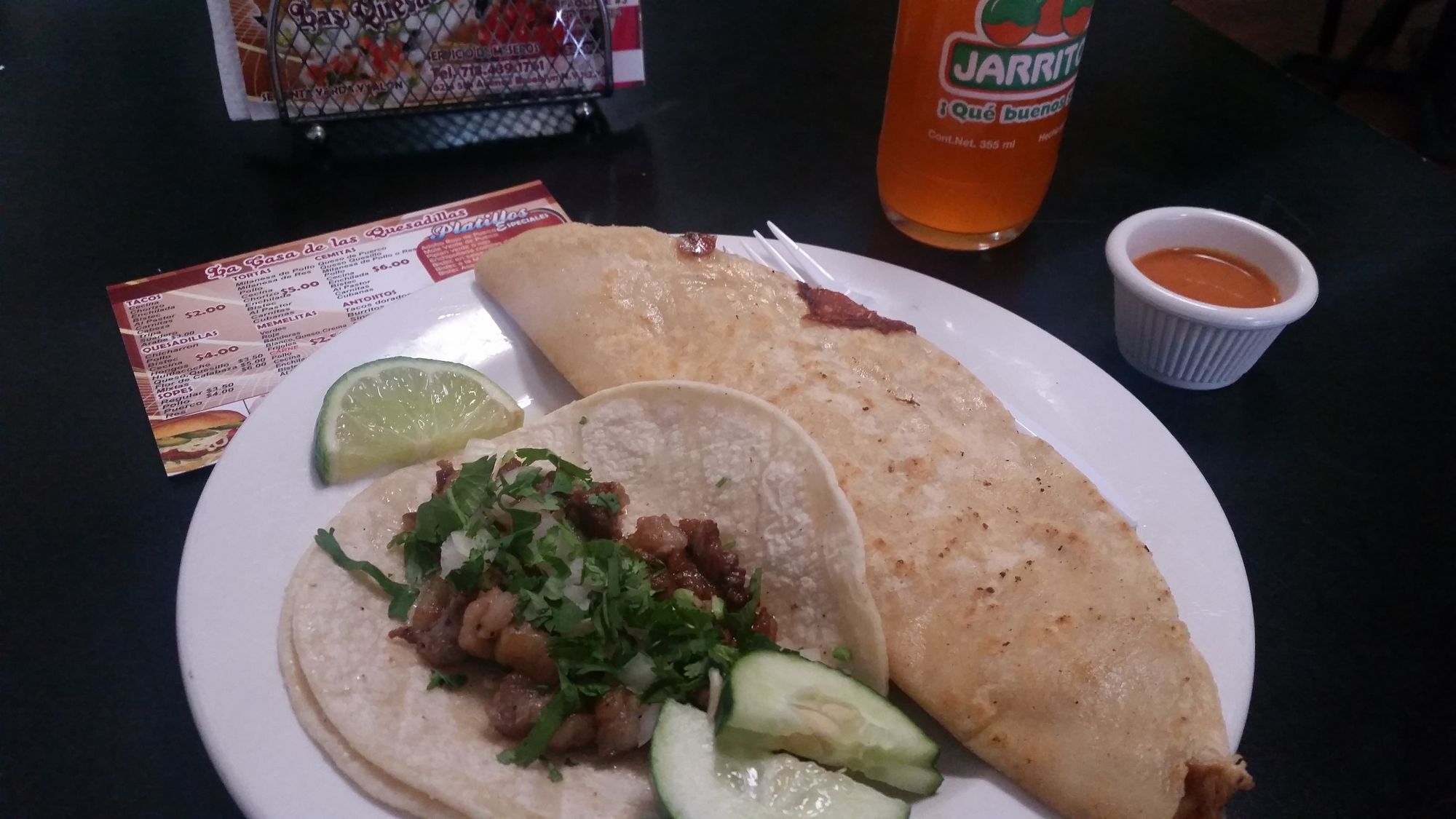 Fifth Avenue in Sunset Park is a veritable smorgasbord of food, flavors, and ingredients from around the world, although with an emphasis on Latin American cuisines. Among these, there are many hidden gems to be found — and La Casa de las Quesadillas Deli and Food (6214 Fifth Avenue) might be one of the more unassuming on that list.
But don't let their no-frills exterior or interior fool you: as savvy Brooklynites know, the best food often comes in simple packaging. And as expected for a place with "quesadillas" in its name, this house lives up to expectations.
On this gloomy Saturday, we went full-on comfort food and ordered a cheesy chicken quesadilla ($4) and a steak taco ($2). Made fresh by one of the owners, both were served together on a large plate alongside some cucumber slices and lime wedges. If you choose, there's also a little container of hot sauce — if you choose this, the refreshing cucumbers come in handy to cut through the heat.
The steak taco is incredibly juicy and comes with a bit of parsley and chopped onions, which provide a burst of crunch to go with the tender meat. A squeeze of lime juice adds a pleasant citrusy zest that we also recommend.
As for the restaurant's namesake quesadilla, we loved how huge it is and how lightly crunchy toasted the tortilla was — perfect to hold the chicken and cheese, not so greasy that your hands get slick holding it, and full of flavor. There's plenty of room to add the hot sauce, and plenty of more bites to calm your tastebuds back down to normal levels afterwards.
Chase it all down with swigs of Jarritos Mexican soda and you've got a great lunch or light dinner.
Verdict: Eat here! Any time of day! Let's keep this small business in business! The prices are super affordable and there are also soups, tortas, platters, and non-perishable deli items available for purchase.
The Rundown: LA CASA DE LAS QUESADILLAS
6214 Fifth Avenue
718-439-0914