Bite Of The Day: Creamy Panang Curry At To B Thai
Though I used to live down the block from To B Thai, a modest looking Thai restaurant at 126 Beverley Road at the corner of East 2nd Street, I never went in. It looked like a standard greasy Pad-Thai joint, and Kensington isn't known for its stellar Thai cuisine.
But the first time I ventured into the seven-table restaurant, I was surprised that every dish I tasted — from curry puffs to to noodles, was exceptionally flavorful and fresh. Since then, I look forward to regular comforting meals at To B Thai for lunch and dinner, and the waitresses smile knowingly when I order the same couple of dishes every week.
The lunch special ($7.95) is a lot of food for less than $10, with a spiced vegetable broth or ginger-dressing salad appetizer. Both options include a spring roll stuffed with cellophane noodles and cabbage.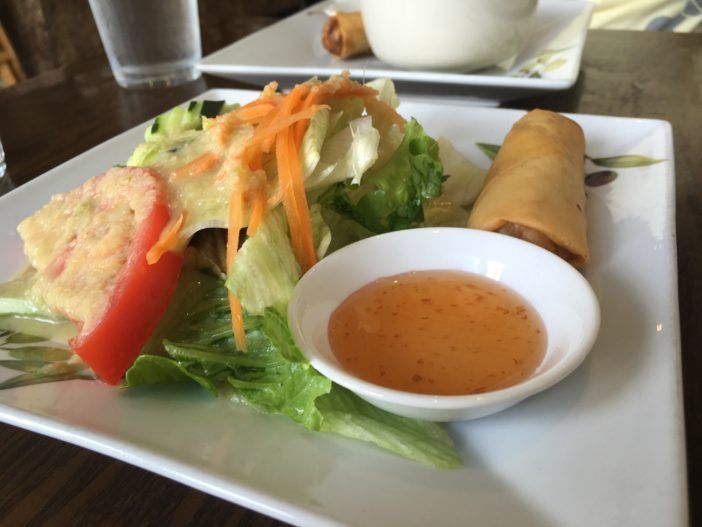 However, I can hardly resist one of my two favorite appetizers (not on the lunch special menu) — Curry Puffs (curried chicken, potato and onion stuffed in a greasy pastry with a vinegar-tasting dipping sauce, $4.95) or Veggie Dumplings ($4.95) — a sticky blend of water chestnuts and steamed veggies wrapped in a thin, pinched wonton and sprinkled with cilantro garnish.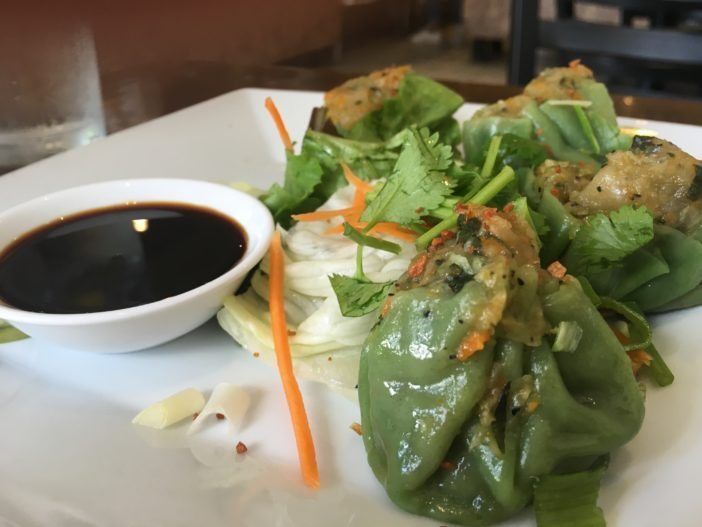 The Panang Curry ($10.50 for a huge dinner portion, $7.95 for lunch) is my favorite dish. The medium-firm tofu is dense and soft, not fried or spongy like you sometimes find at restaurants. The string beans, carrots and broccoli are always crunchy, even soaked in a hearty curry.
The curry broth is thick and flavorful, perfect for soaking into rice or slurping right off the spoon. The smooth, rich coconut-meaty flavor smooths the red chili pepper bite, so it's just spicy enough to make your nose run by the end of the meal — but not so spicy that it burns your mouth while eating. The curry comes in chicken, beef, tofu and duck varieties.
The quality of the food and the convenient location (on my way home from the Church Avenue F/G train) make me a loyal To B Thai customer, but there are a few caveats to note:
To B Thai is cash only and the ATM at the bodega next door charges a high fee, so come with cash.
Careful when ordering curry for delivery — I have ended up with Panang puddles more than once from a shoddy plastic lid. However, when I called and told them what happened, they sent me a new curry free of charge.
For dining in, there are two good tables facing the floor-to-ceiling windows, but most of the seating hovers around a TV that is always tuned to CNN, which has lately been a constant stream of Trump headlines and sound bites. A bit unappetizing, if you ask me.
Visit To B Thai at 126 Beverley Road between East 2nd Street and Church Avenue, or call at (718) 435-0459.