Bite Of The Day: Cheap & Juicy Gyro Platter On Coney Island Avenue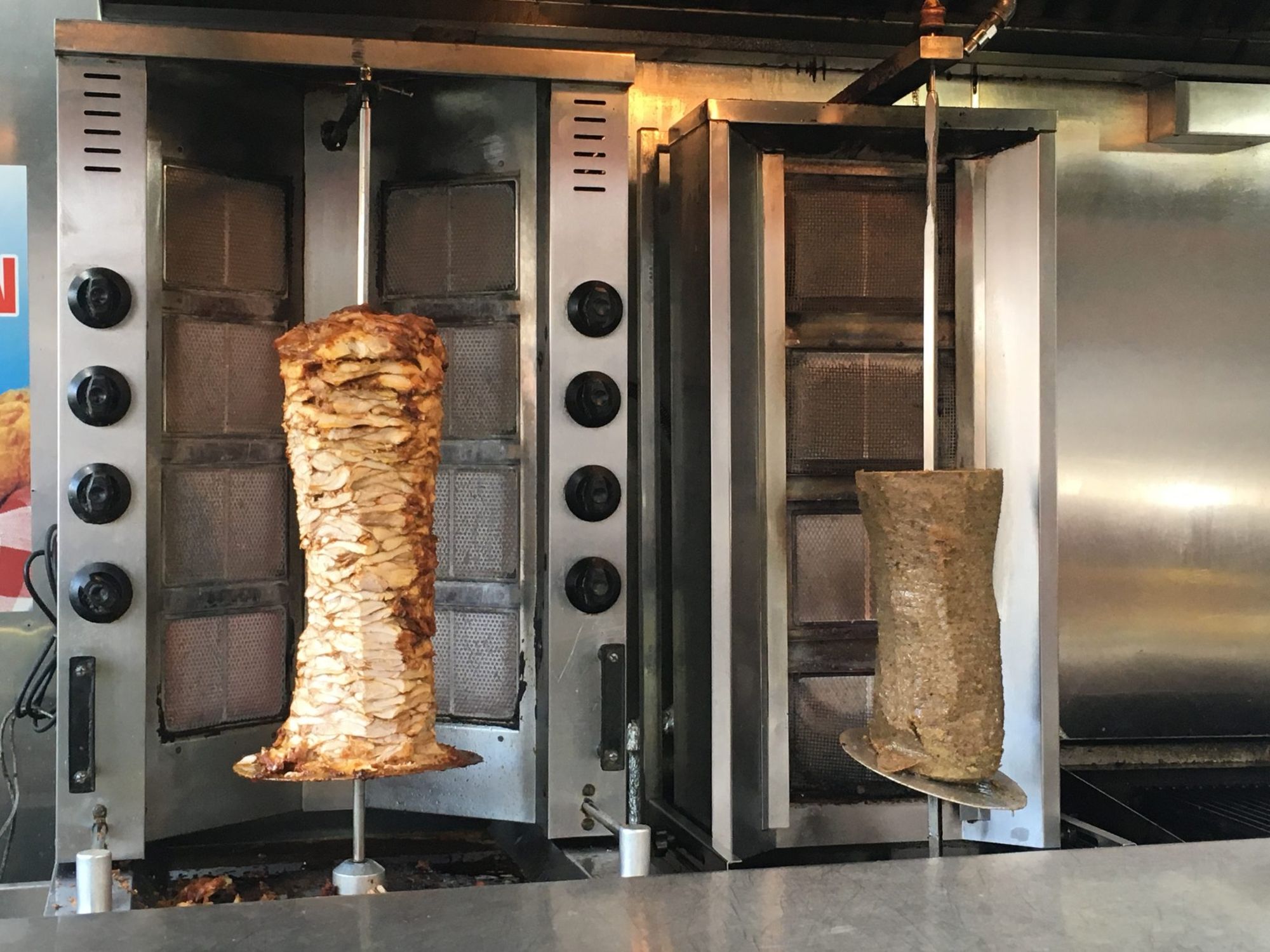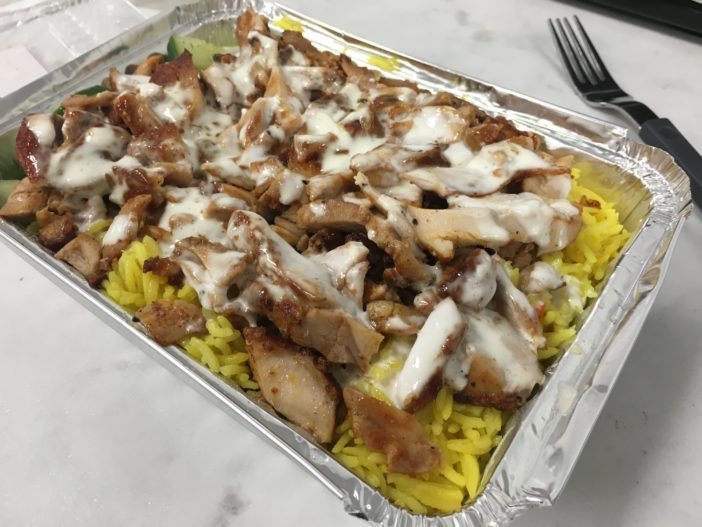 …Because sometimes a lunch salad just won't cut it.
Gyro Cafe, a Middle Eastern Halal restaurant on Coney Island Avenue between Beverley Road and Avenue C, is a great local spot for a hot gyro platter that's fast, spiced to perfection, and filling — and less than $10!
The cafe serves a full menu of sandwiches, appetizers, breads, and desserts, but the gyro truly rises to the top of the list.
The temptation begins immediately when you walk in the door, with chicken and lamb roasting spits glistening in the heat.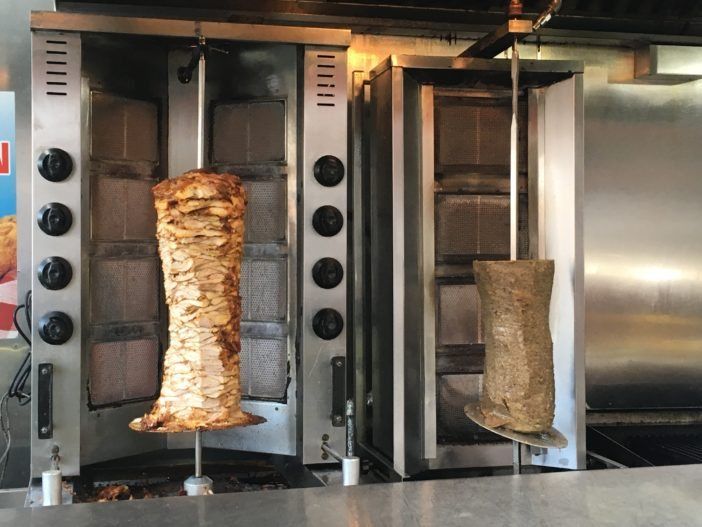 Chicken and lamb gyro platters ($7 each) come with a heaping portion of yellow rice, salad, and juicy meat — topped with hot sauce and white sauce as requested.


You can take your steaming plate to an outdoor folding table on Coney Island Avenue, overlooking the beautiful… rushing traffic and ear-splitting horns. Okay, not the greatest seating option, but there are also plenty of tables in the back of the restaurant, where it always feels like a hot summer day.
Though admittedly, I could eat an entire gyro platter by myself (and regret it afterward), this dish could easily serve as a lighter meal for two people. Especially when topped with a dessert Baklava ($2 per piece), a honey-rich pastry made with filo dough, crushed nuts, and sticky syrup.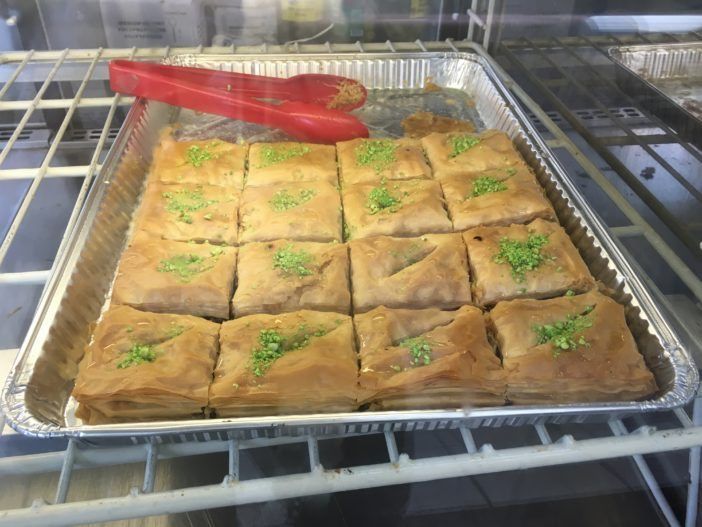 Though it's a cheap meal, signs posted in the restaurant today say 'Cash Only' so make sure you come with at least $10 in your pocket ($7 gyro platter, $2 Baklava, and an extra $1 for the tip jar).
Gyro Cafe, located at 580 Coney Island Avenue, also serves up a great midnight snack — they're open until 1am seven days a week. They've been reviewed by 53 eaters on Yelp and still come out with 4 out of 5 stars, clearly a neighborhood favorite. Call Gyro Cafe for delivery at (718) 438-0860.