The Bite: Azerbaijan House's Cozy, Homespun Cuisine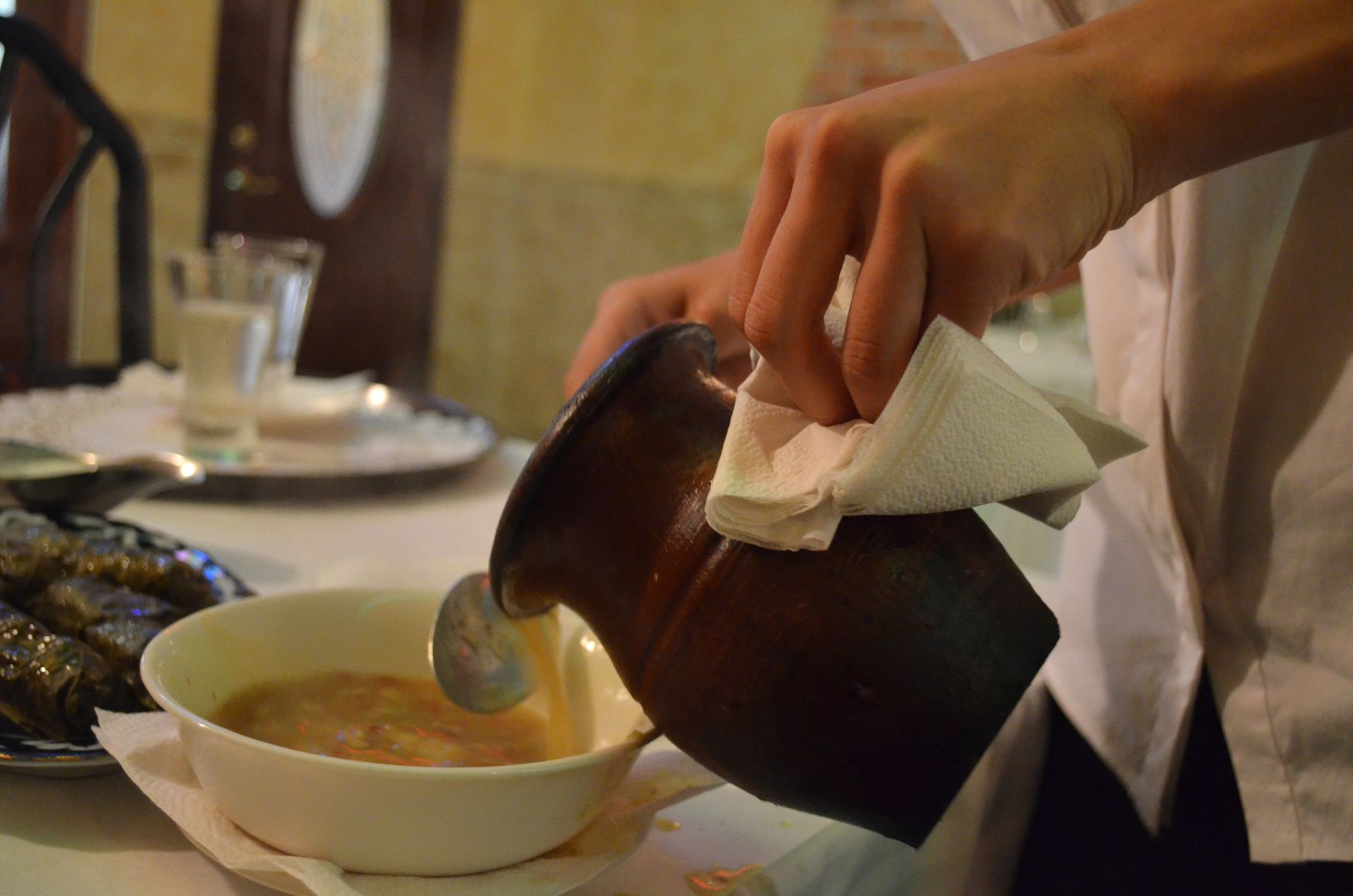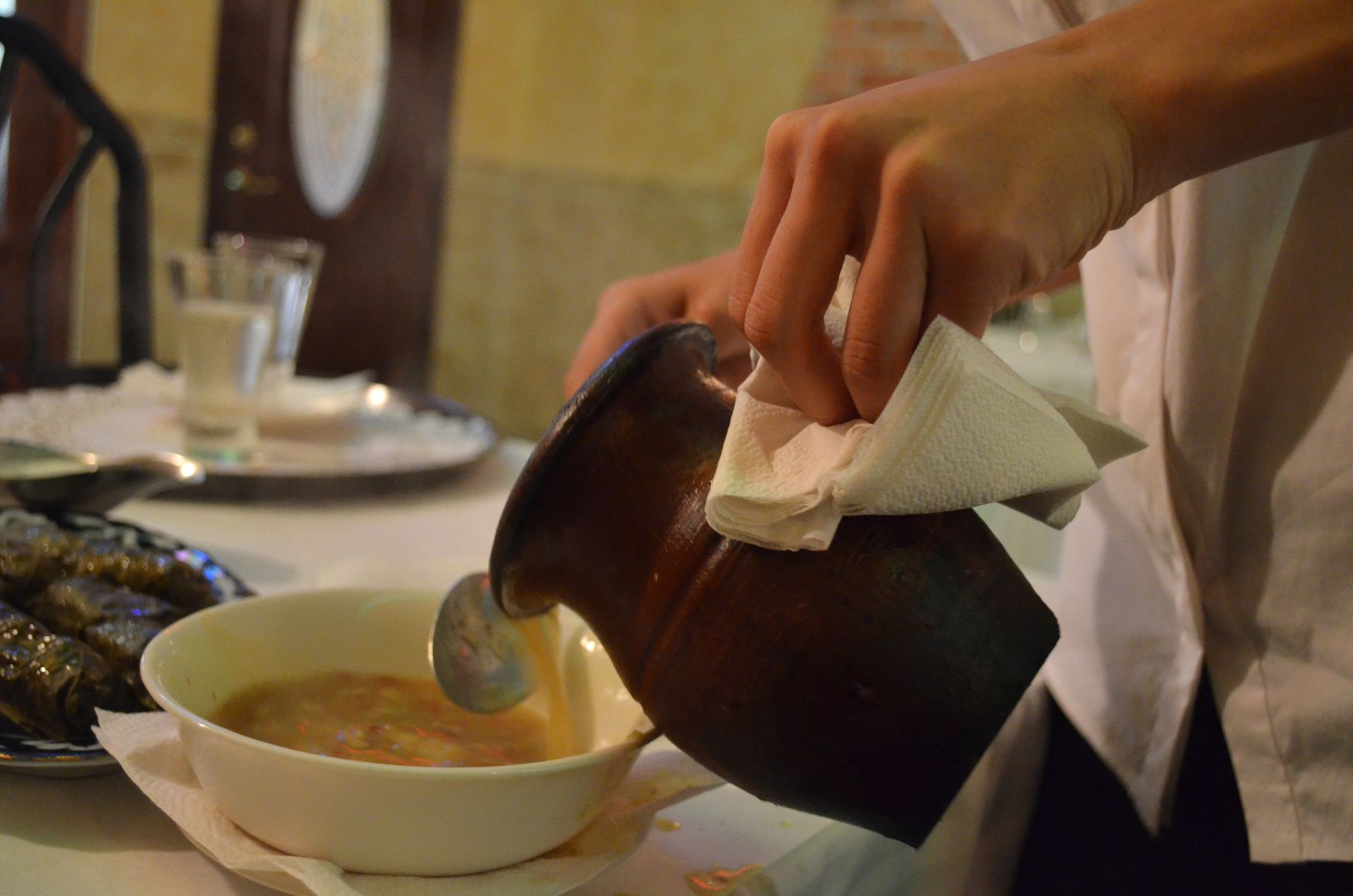 THE BITE: The slant of Sheepshead Bay Road inevitably guides travelers towards the seaside restaurants gathered on Emmons Avenue. But if you swim upstream and tuck into East 14th Street, you'll run into Azerbaijan House, a cozy, family-run restaurant whose dishes glow with homespun artistry that will please your eyes as much as your tastebuds. Sitting near the corner of Sheepshead Bay Road and East 14th, this Azeri restaurant, soon to celebrate its first year of business, offers a variety of comforting, affordable dishes and is surely worth visiting for a celebratory feast or a humble end-of-day meal.
On a recent visit, we attempted to cover as much of the menu as our bellies would allow. As the plates arrived one-by-one like a gathering festival of flavor, the scope of the meal began to take shape: A brightly colored platter of pickled fruits and vegetables, roast quails lanced together by an imposing skewer, grape leaves stuffed with lamb and rice, soup steaming out of a clay jar, and elegant dumplings ornamented with sweet, caramelized onions. The range of color on the plates had transformed our table into something of a transcontinental Thanksgiving meal.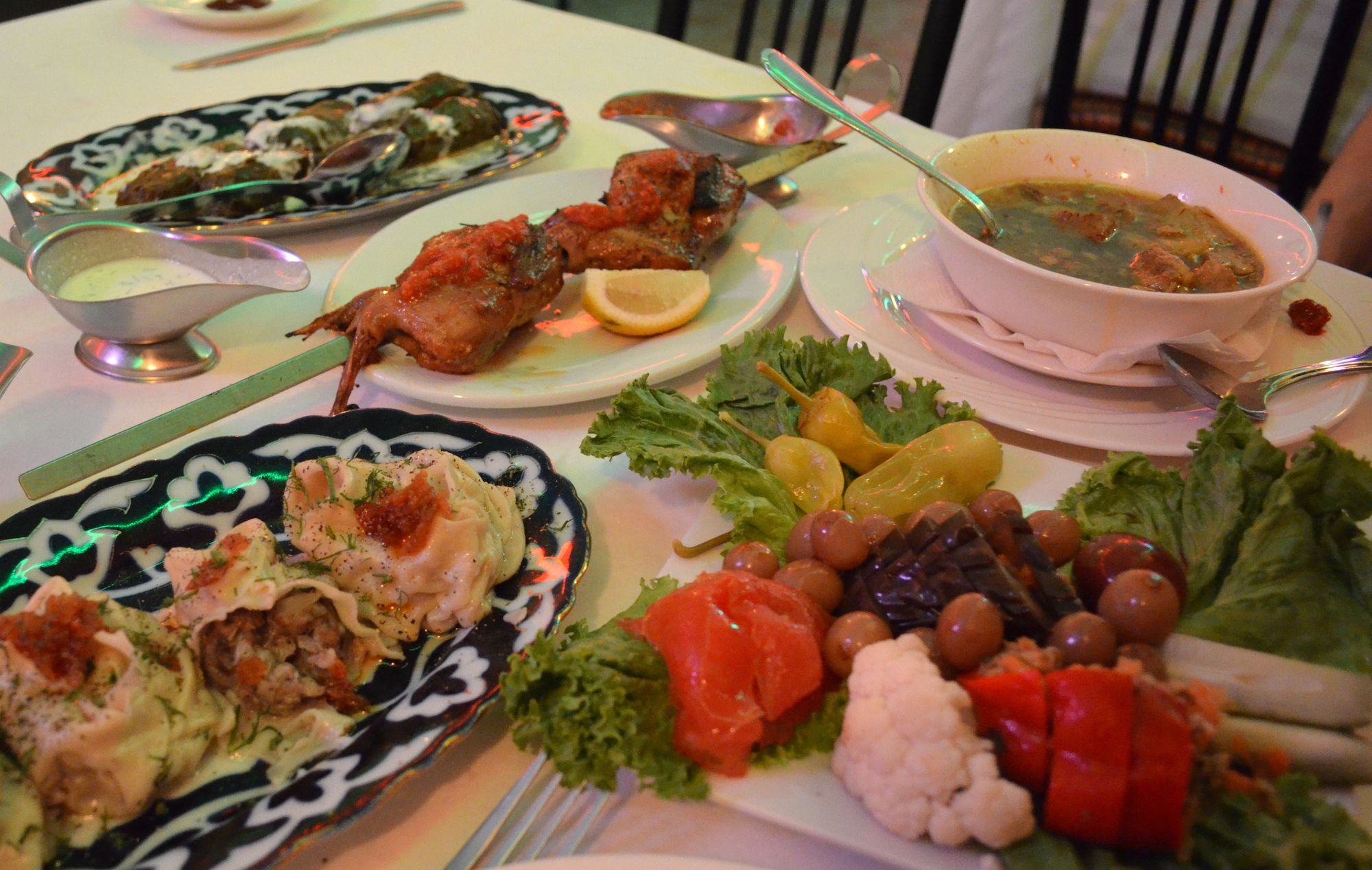 Owner Minavvar Vahabova, who opened the restaurant last October with her husband — the restaurant's chef — said she always hoped to open a restaurant in New York City. Since they moved to the city in 2007, she said her husband had cooked at several restaurants, while she studied and taught pre-K, before they were ready to open their own place.
"It's always been my dream to open a restaurant that serves Azerbaijan's delicious food to New Yorkers," she said.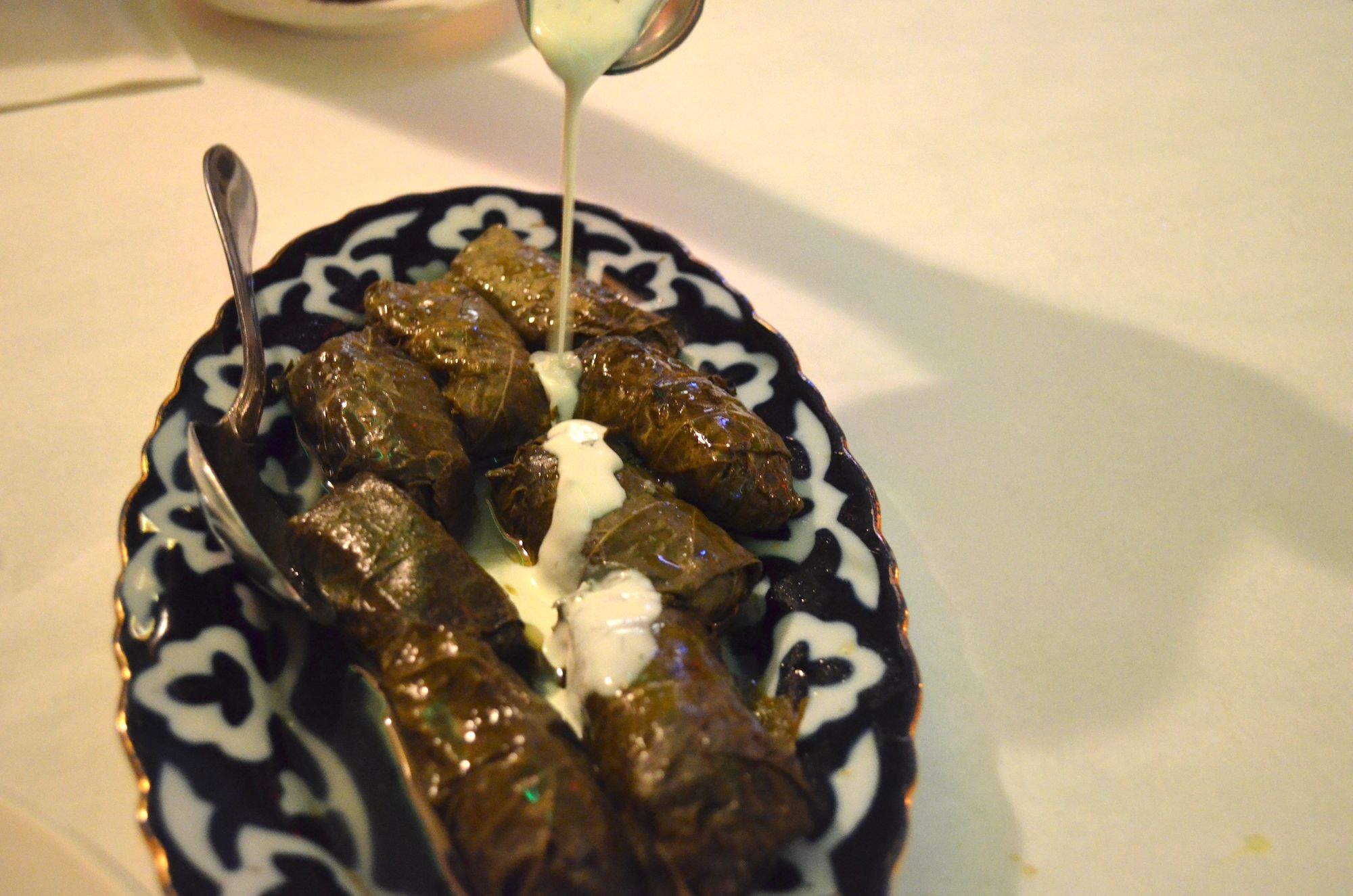 Each dish celebrates the main ingredients. The stuffed grape leaves ($8.75) are cooked so the wrap is delicate and mildly flavored (instead of tough and bitter, as I have often encountered), and seals in the hearty aroma of the ground lamb and rice. The pickled fruits and veggies ($6.95) offer an adventure of surprising flavors — from sweet and refreshing, as in the pickled tomatoes, which we loved, to bold and floral, as in the pickled grapes, which are a curiosity in texture and clove flavor (we kept going back for more, but mostly as a dare). The soup ($7.95), which was carefully ladled into our bowls by the waitress, contains fatty hunks of lamb sunk in a steaming broth of chickpeas, onions, and other vegetables. The quail ($9.95) has a nice smokey flavor and is moist and tender, though a bit challenging to tackle with a knife and fork, so don't be shy about using your hands. And the generous-sized lamb- and onion-stuffed dumplings ($7.95) exploded in my mouth like comfort-food grenades.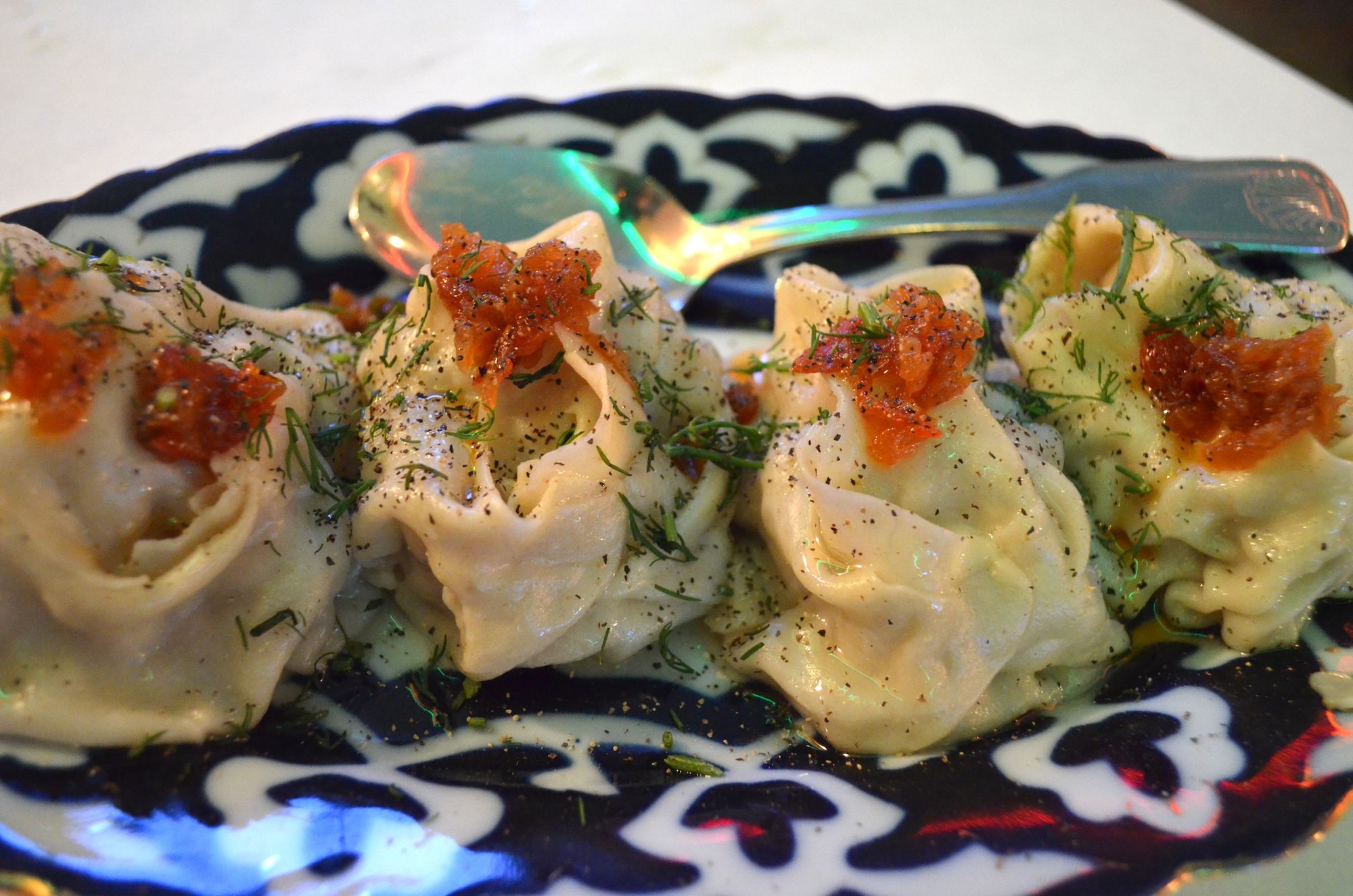 And while the restaurant's main focus is Azeri cuisine, Vahabova said they also offer dishes from Russia, Uzbekistan, and other central-Asian countries to cater to some of the other immigrant communities in Sheepshead Bay.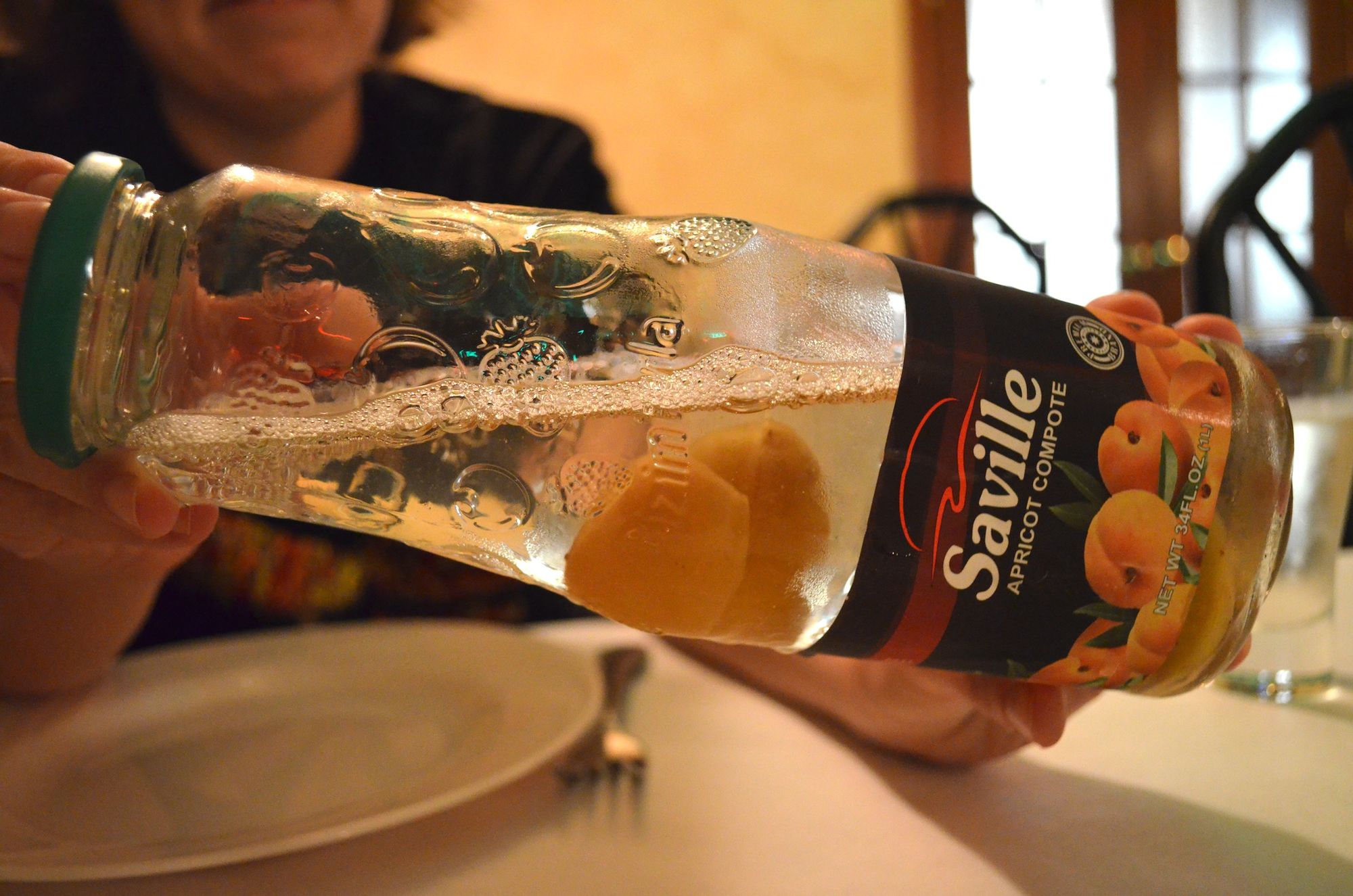 Vahabova said the restaurant often hosts musicians on the weekend. There's a cozy nook in the back of the dining room — past the candle-lit tables and shaded lamps that adorn the walls alongside paintings of Azerbaijan — with a stage and sound equipment. One of the restaurant's peculiarities is the single table at the front of the building, which is closed off from the rest of the diners and sits beside a large glass window facing the street. Presumably, it's for daring eaters who would like to make an exhibition out of their dining experience.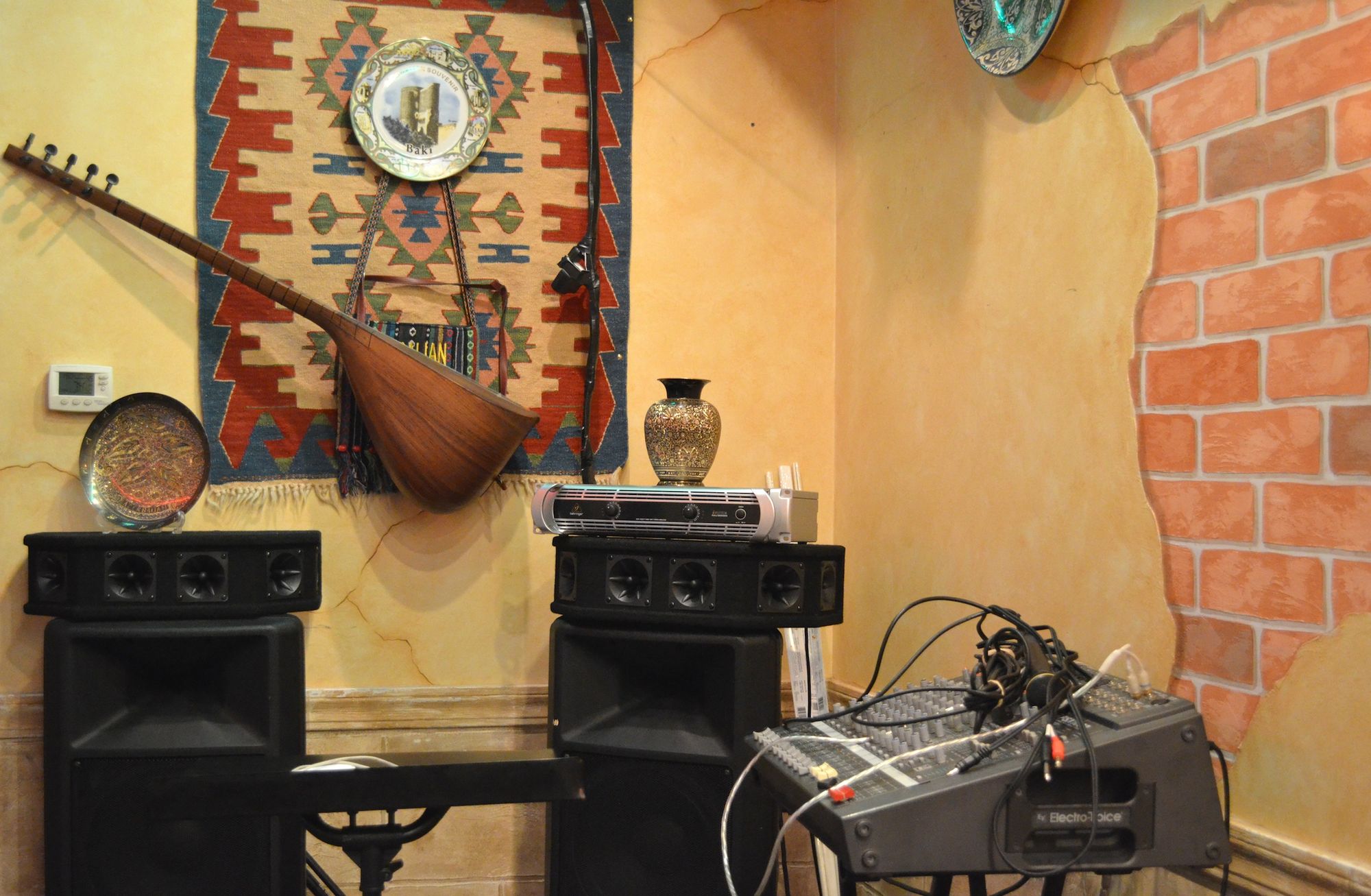 Azerbaijan House, 2612 E 14th Street, between Sheepshead Bay Road and Voorhies Avenue, 718-646-2345. Open Monday-Friday, 11:30am-11:30pm; Saturday-Sunday, 11:30am-12am.
The Bite is Sheepshead Bites' column exploring the foodstuffs of the Sheepshead Bay area. Each week we check out a different offering from one of the many restaurants, delis, food carts, bakeries, butchers, fish mongers, or grocers in our neighborhood. If it's edible, we'll take a bite.