Bike 4 Friendship Team Completes Coast-To-Coast Journey, Helps Raise $150,000 For Charity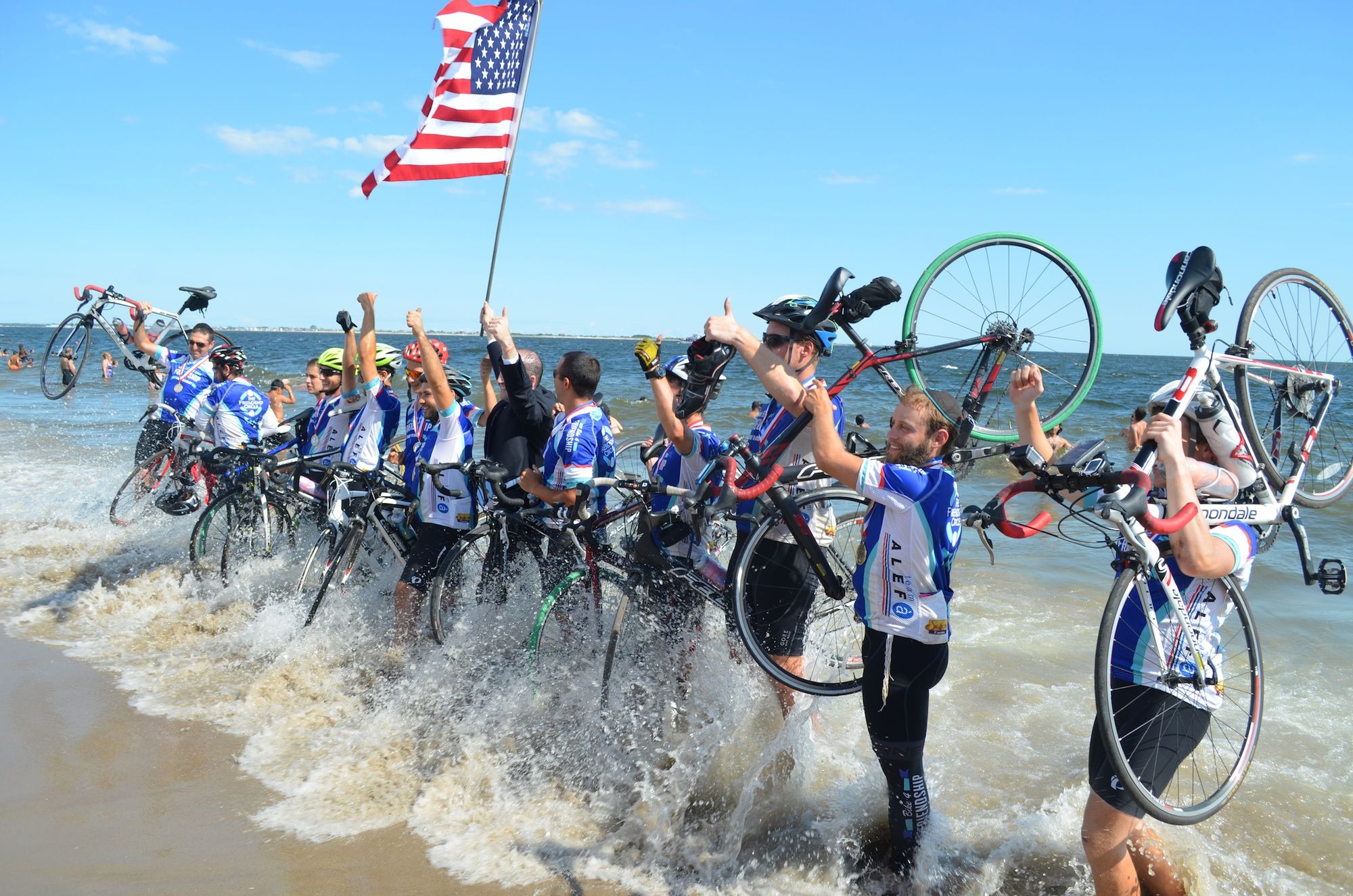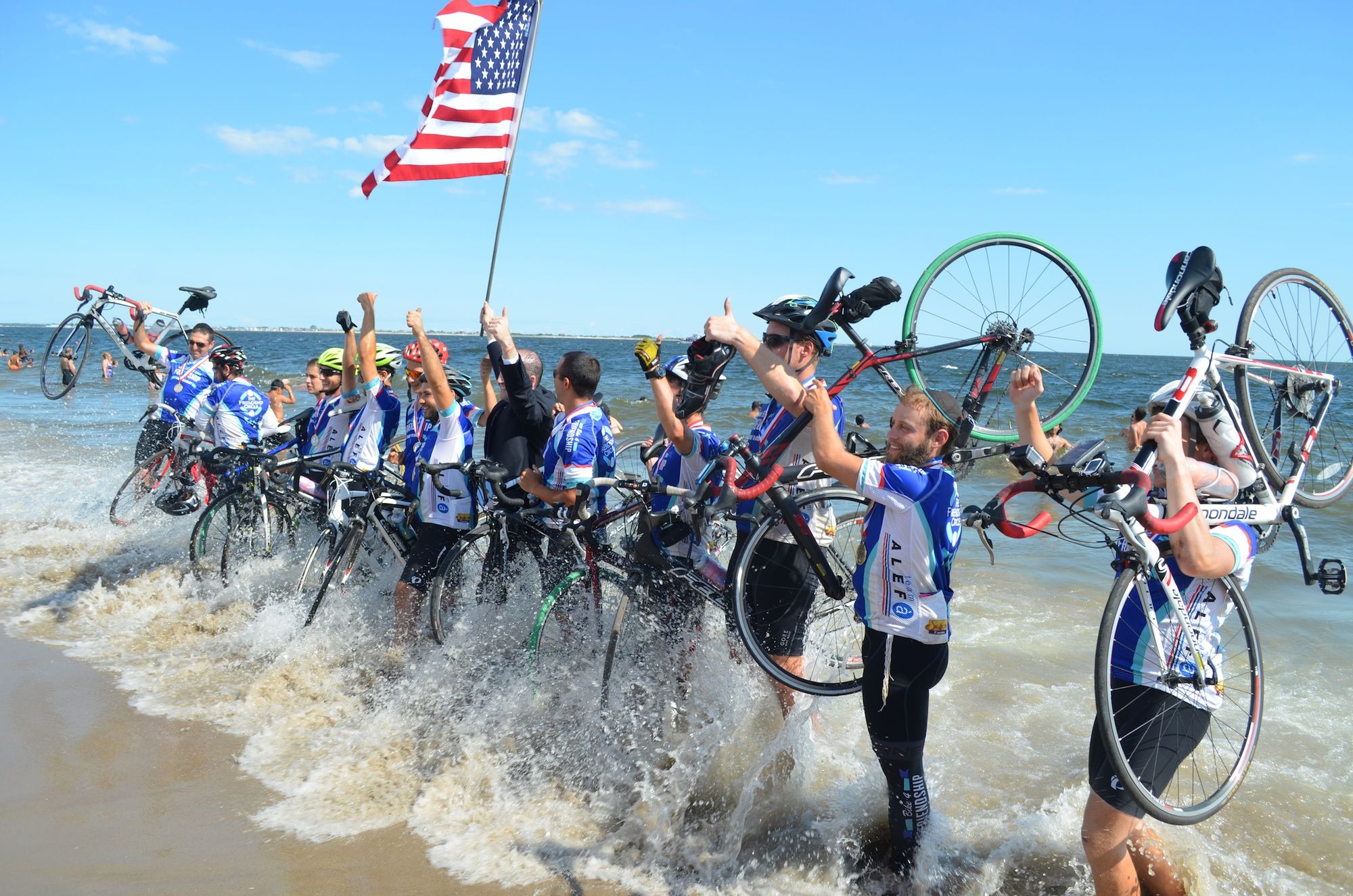 The Bike 4 Friendship men's team hoisted their rides above the surf at Brighton Beach on Sunday to celebrate the completion of their 3,100-mile, coast-to-coast journey that helped raise approximately $150,000 for charity.
The cross-country bike trip benefitted The Friendship Circle, a charity that pairs special needs children with teen volunteers to provide companionship and support. The 11 bicyclists, ranging in age from 16 to 42, began their journey on June 28, taking off from the beaches of San Diego and peddling through the red desserts of Arizona and New Mexico, Oklahoma's flat farm country, and Michigan's rolling green hills on their way to New York.
Brooklynite Yitzi Smith, who has now completed the ride three times for a total of more than 9,000 miles, said the journey was a way to combine his love of cycling with charity work for an organization he admires.
"I like their whole model that everybody matters and one friend can do a lot for so many lives," he said. "We met a young kid who moved from Seattle to Arizona. And when he moved, the only thing he asked was: Is there Friendship Circle? That says it all."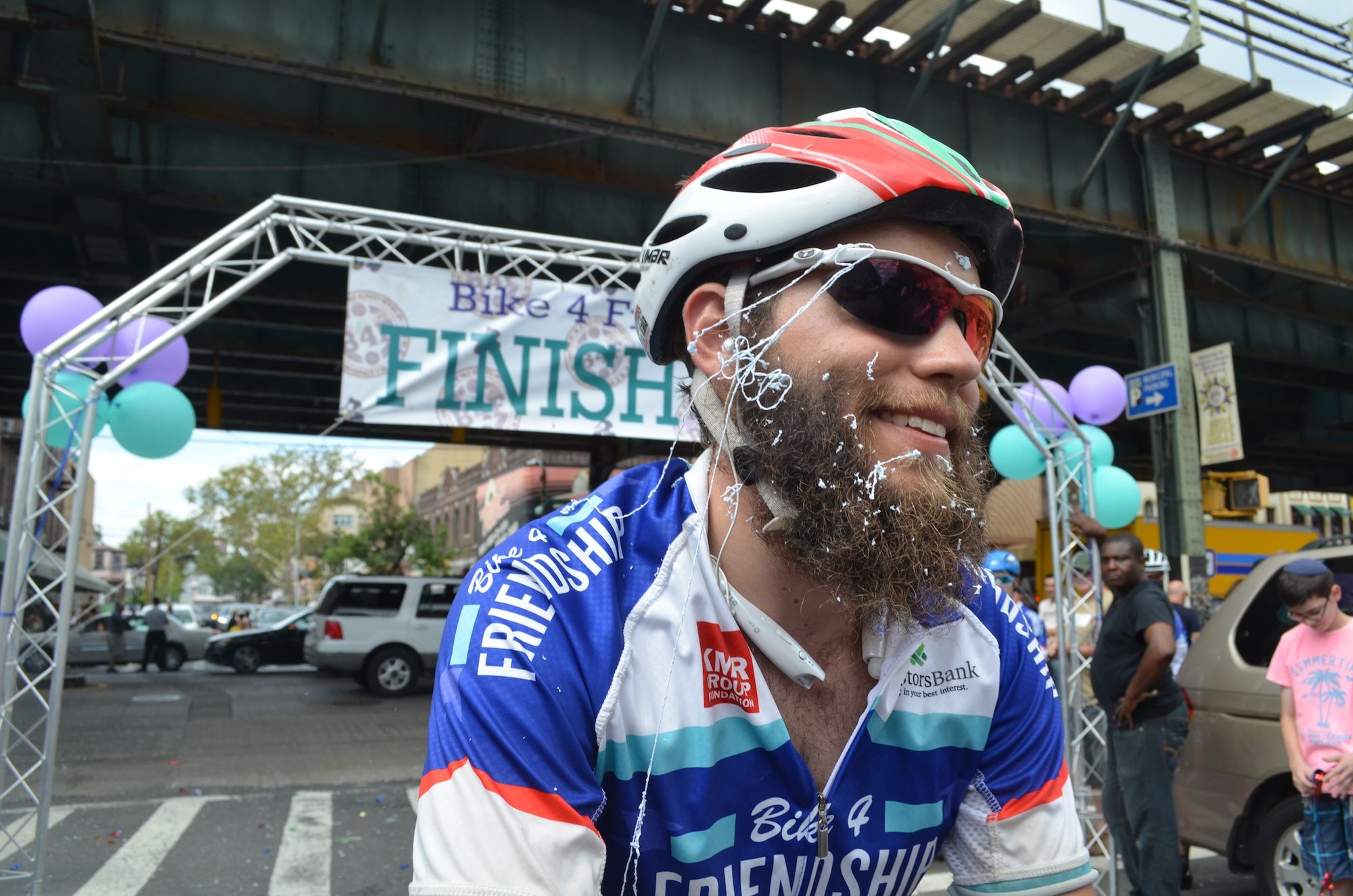 A jubilant crowd greeted the cyclists with confetti and silly string when they crossed the finish line outside the Brighton Beach Avenue Investors Bank, which contributed close to $20,000 to the charity bike ride, according to the bank's senior vice president Marc Katz.
The rest of donations, which also came from the women's team, who completed their trip from Michigan to New York on July 8, averaged about $80 and came from about 1,800 individual sponsors, said The Friendship Circle's director of special projects Mendel Groner.
Groner explained the ride generated more than money for the program.
"For the parents and families participating in our programs, knowing that there are people biking across the country for them is extremely meaningful," he said. "And the people the cyclists meet along the way, spreading special needs awareness, spreading the message that these kinds of programs are critical, it can't be done any other way."
Eighteen-year-old Ephraim Fruchter, who just graduated high school and participated in the bike trip for the first time, said riding for a good cause kept him going during the most grueling legs of the route.
"It definitely helped with the motivation when it was 100 degrees outside and we were biking. It causes you to keep on pushing because if you don't push past this hill, then maybe you won't be able to spread the awareness," he said.