Big Win Expected For Southern Brooklyn's Waterfront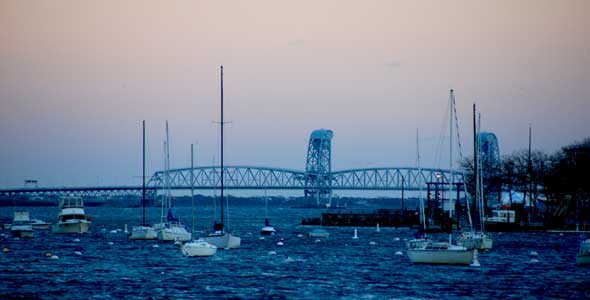 Southern Brooklyn communities may celebrate a major victory come December when the Department of City Planning releases its final version of the Vision 2020 plan, which outlines the city's waterfront development goals over the next decade.
After a draft plan from the agency snubbed several communities along Brooklyn's southern coast, City Planning is expected to embrace a slew of new proposals put forth by local community boards, said Community Board 15 Chairperson Theresa Scavo.
The Brooklyn Borough Board, comprised of chairpersons from all of the borough's community boards and the borough president, voted last month on a resolution to press the agency into including or refining dozens of Vision 2020 recommendations. Scavo said the input has gotten a warm welcome from the city.
"From what I understand, according to City Planning, this is the way they're going," she told Sheepshead Bites. "It's giving us more hope that someone is going to realize there's a need" to develop and restore Southern Brooklyn's waterfront.
It's a sharp turnaround from the agency's initial plan, which had scores of ideas for the "up-and-coming" waterfront in Northern Brooklyn and in Manhattan, but brought harsh words from local critics like Scavo, who told us at the time, "Compared to other places, we didn't get much of anything."
"At least they're listening now," Scavo said of the new plan.
And residents of Sheepshead Bay, Gerritsen Beach and Manhattan Beach – neighborhoods totally left out of the previous plan – can look forward to a number of old demands being addressed, including:
Creation of a continuous shorefront promenade connecting Manhattan Beach and Brighton Beach
Creation of street-end waterfront public access, and support repair to the Manhattan Beach seawall
Support dredging of Sheepshead Bay and the channel to Rockaway Inlet as a means to improve in-water recreation and navigation
Create street end waterfront access in Gerritsen Beach, and support repair to the seawalls and bulkheads
Of the proposals included in the previous plan, the Borough Board has requested including more specific language to the vaguely-worded Plumb Beach recommendation.
They've requested it to state "mitigation of erosion should also enhance use for beach goers and in-water recreation by bringing in more sand to enlarge the beach."
The Vision 2020 proposal is designed to steer the development and zoning agenda of New York City's 500-plus miles of waterfront, targeting places for revitalization, development and preservation. The final plan is due in December.