Big Papers Give Big Props To Sheepshead's Eateries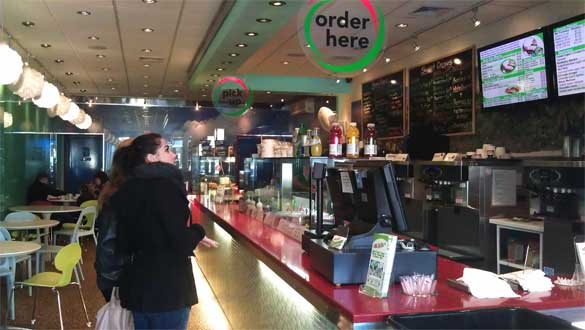 The past week or so has seen a couple of major New York City papers snooping around Sheepshead Bay's restaurants, including a pretty hefty score for a newly-opened Manhattan location of a Sheepshead Bay original.
That'd be the New York Times talking about Treat Petite, the Greenwich Village spinoff of Arbuz (1706 Sheepshead Bay Road). A while back we broke the story of Arbuz's expansion. Treat Petite (61 Grove Street) is now open, specializing in frozen kefir, and appear to have impressed the Times.
"Their soft serve, called Treat Petite, is refreshing and not as sweet as many brands of frozen yogurt. The store offers six varieties: plain, and five others subtly flavored with fruit purées, including pomegranate and caramelized pineapple. There are also smoothies and concoctions with various toppings, as well as coffee, crepes, waffles and some pastries."
It seems to me that the wider world is finally waking up to the wealth of tastes and flavors our corner of the city has to offer, and what's even better is that those business pioneers that took risks to start here in Sheepshead are finding success and expanding outward.
In addition to the New York Times story, local restaurants are also getting a huge shoutout in the Daily News. The paper launched a series – which we'll say is inspired by The Bite, since they're all in our coverage area anyway – showing off great restaurants along the Q line. So far they've covered:
Tatiana's in Brighton Beach
Varenichnaya in Brighton Beach
Coney Island Taste Peruvian Restaurant in Sheepshead Bay
Randazzo's Clam Bar in Sheepshead Bay
Totonno's Pizzeria in Coney Island