BIG Garden Cleanup This Saturday!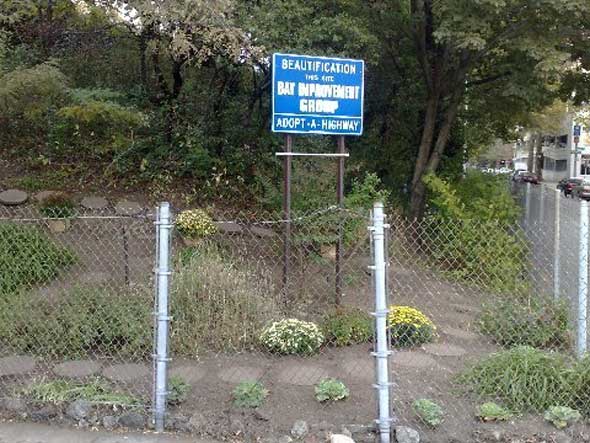 From our friends at the Bay Improvement Group:
Please help us catch up on our weeding at the Ocean Avenue Site located at Ocean Ave/ Shore Parkway south side of the Belt Parkway underpass in Sheepshead Bay this SATURDAY 9am sharp-11pm.
Bring garden gloves if you have them, and any hand shovel or hand-trowl to help in digging up the weeds. [Above] are pictures of the site before the record August rain and growth from all the weeds will be seen Saturday, many weeds and very tall.
Join me and Jack, one of our Vice Presidents this Saturday for this clean up quickie to our annual fall clean up, a little over a month.
It will be nice and cool too. Wear clothes to dig in the garden and good sturdy gardening footwear too. You might want long sleeves and long pants to protect your skin.