Big Fire on 7th Ave Between 2nd and 3rd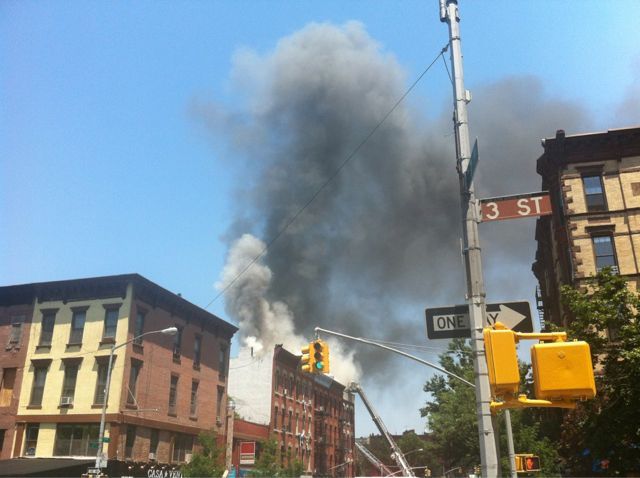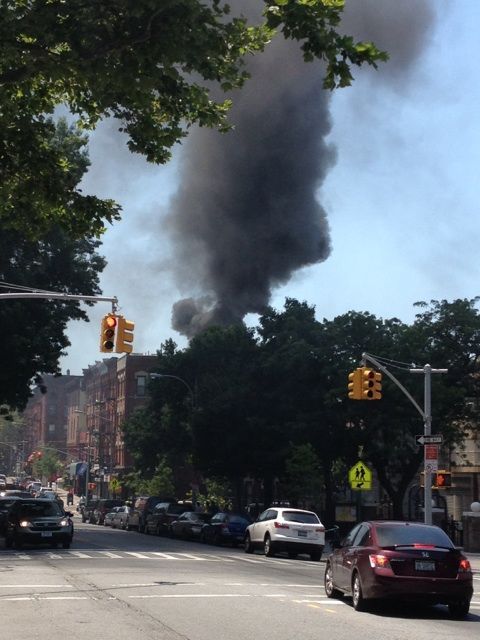 photo credit: MarketShot via Twitter
A fire broke out around 12:30 this afternoon on 7th Ave between 2nd and 3rd streets. According to Gothamist, the blaze may have originated from the roof, but so far, there's no official statement. We'll update as we learn more. Have you heard anything?

photo credit: Amber Genuske via Twitter
UPDATE:
Patch reports that the FDNY had the blaze out in 16 minutes flat. Still no official word on the cause of the fire.