"BIG" Clean-Up At Beautification Sites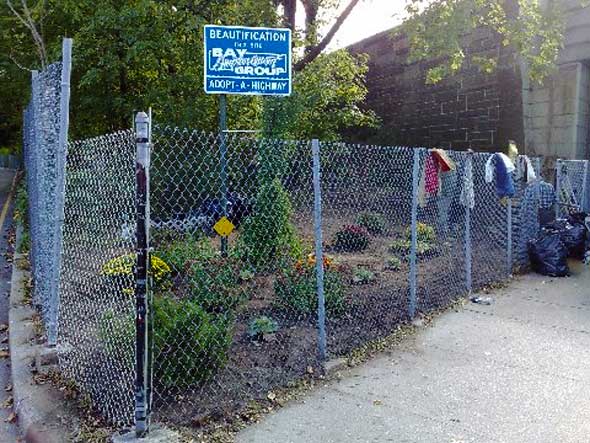 During two weekends late last month, members of the Bay Improvement Group donned gloves and grabbed their trusted soil scoopers and got to work on some of the Belt Parkway beautification sites they maintain. They pulled out trash and put in plants to make these forgotten – and overrun – areas a little more eye-appealing.
Here's what BIG President Steve Barrison had to say about how the event went:
We weeded, trimmed some, cleaned up litter, bolts and metal pieces clearly from the contractor work on the over pass. We then planted beautiful mums and cabbage plants donated by Home Depot at Cropsey Av & Hamilton Ave. The bagels & coffee were delicious donated by the terrific small business Knapp Street Deli.
The volunteers were super and special thanks to the Parks Dept(Louis) and Kaceem for the tools which we needed. Finally to the superman of gardening Richie, BIG Thanks and Happy Birthday, working so hard on his birthday!