Bicyclists Give DOT Feedback On 4th Avenue Bike Lane Plans
Tuesday night at St Thomas Aquinas Church on 4th Avenue (at 9th Street), the Director of NYC DOT's Bike Program, Ted Wright, presented the agency's plans for the proposed 4th Avenue protected bike lane.
The Department of Transportation (DOT) is proposing two four-mile protected bike lanes for 4th Avenue between Boerum Hill and Bay Ridge. The lanes would be installed on the north and south sides of the avenue and span from Dean Street down to 65th Street.
A row of parked cars will protect bicyclists from vehicular traffic driving on 4th Avenue, with cyclists riding closer to the sidewalk. The bike lane will be five feet wide with a two-and-a-half-foot buffer between the bike lane and the eight-foot-wide parking lane.
Pedestrian refuge islands will be installed at crosswalks, shortening the crossing distance and providing additional safety for people navigating across the busy road by foot. An 11-foot-wide, partially-raised median will feature landscaping, public art, and benches.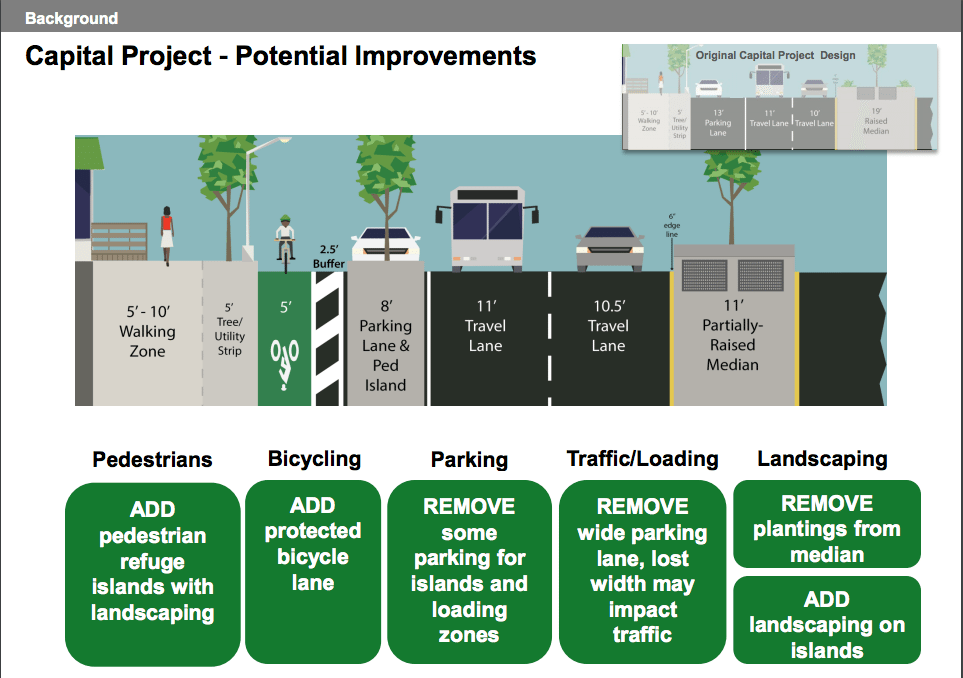 The proposal presented Tuesday evening is an updated design of a previous plan to improve 4th Avenue which originally did not include a bike lane. The updated project would remove more than 100 parking spots along the route to accommodate the pedestrian islands and loading zones and would decrease the width of the parking lanes from 13 feet to 8 feet.
After Wright presented the revised project proposal to the dozens of attendees, discussion groups of approximately 15 people were formed. Each group worked with a DOT facilitator who answered questions and noted comments and suggestions. The items up for discussion included pedestrian crossings, bicycling (with the current conditions on 4th Avenue), vehicles/parking/loading, and landscaping.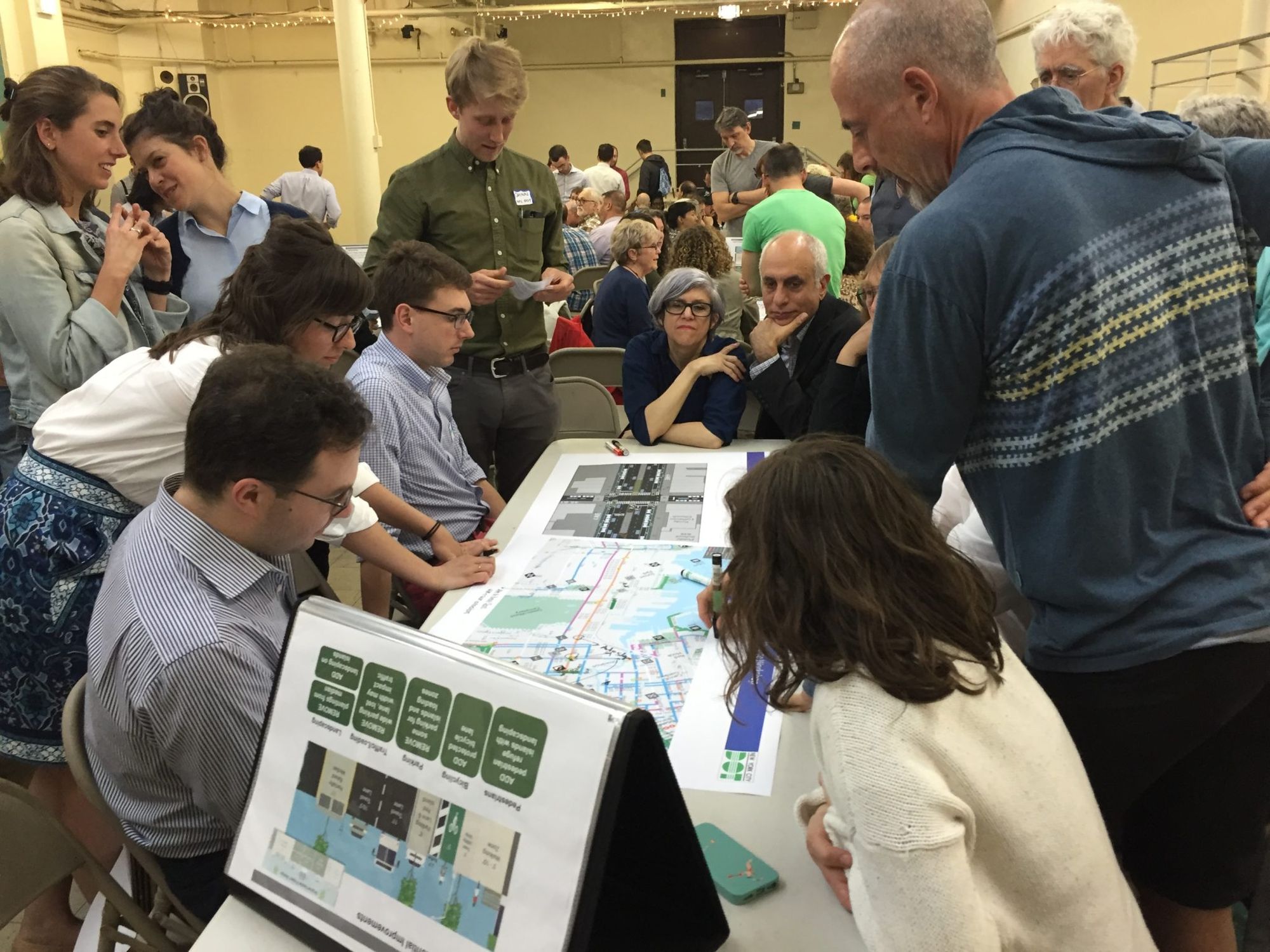 Attendees were eager to get their voices heard. The echoey hall made it difficult to hear individual speakers—especially when they spoke over one another. Members of one group stated they chose not to walk on 4th Avenue if it could be avoided and they unanimously agreed that bicycling on 4th Avenue currently is "scary" since cars tend to speed, double park, and abruptly change lanes on the road.
One DOT facilitator stated that DOT will work with the NYC Department of Design and Construction in implementing this project, however was not able to give an estimated timeframe for completion.
Between 2010 to 2015, the number of Brooklynites commuting to work via bicycle increased by 83%, DOT stated. The 4th Avenue bike lane will provide bicyclists a safer way to travel on the most direct route to Downtown Brooklyn from Bay Ridge and Sunset Park.
DOT will present the plans and hold another public workshop next Thursday, May 11, in Sunset Park. Check out DOT's website for the full 4th Avenue Bike Lane Project presentation.