Beyond the PSL: Six Fall Treats to Celebrate the Season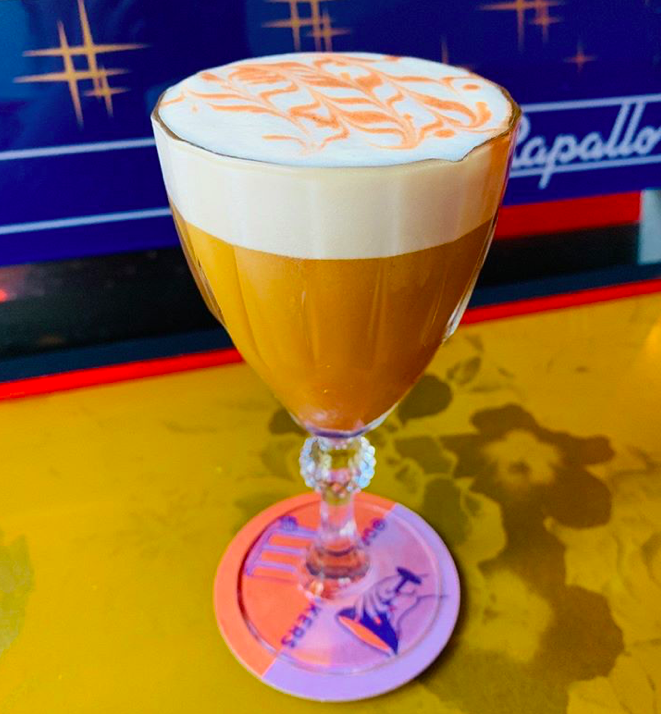 Ah, fall. Leaves changing, light golden, air crisp. Pumpkin everywhere. Literally, everywhere. In everything. The amount of pumpkin on the market can sometimes be overwhelming, but never fear. We've rounded up the best fall treats the Borough has to offer—we even snuck two alcoholic drinks in there just in case you want to drown the sorrow of losing summer.
Culture
331 5th Avenue, between 3rd and 4th streets
This local frozen yogurt chain is serving a special seasonal topping at its Park Slope (and West Village) locations. To put you in the mood for fall, you can top your yogurt with pumpkin cheesecake chunks. To us, they taste like a super creamy pumpkin pie, and we're definitely not complaining. If you're lucky, one of their daily flavors will be Pumpkin Pie when you visit, so you can double down on your season spirit.
Butter & Scotch
818 Franklin Avenue, between Union Street and Eastern Parkway
What could be better than alcohol and sweets? Butter & Scotch has that combo down, and for fall this year they're featuring a pumpkin cocktail, the Afrodita. It's named after Isabel Allende's novel, according to their Insta, and features Ramazzotti amaro. So sit down, drink up, and order a dessert or ten.
Miss American Pie
86 5th Avenue, between Warren Street and Park Place
This newly minted Park Slope pie shop will debut its fall menu on the 1st of October. Pumpkin, caramel apple, and pecan will definitely be on the list. Previous iterations of the shop's online fall menu have included a double chocolate maple pecan, and the shop's signature twice-a-year Thanksgiving and Father's Day bacon apple pie will likely be joining this season as well. Best eaten with a coffee by the storefront's window, people watching on 5th Avenue.
Threes Brewing
333 Douglass Street, between 3rd and 4th avenues
This Gowanus spot is one of our favorites, and for fall you can enjoy the crisp air with a Far Between, their take on a German festbier. "Let's be honest… festbiers celebrate life's simple pleasures like family, autumn leaves and large pours of lager beer," they wrote on their Instagram. We couldn't agree more. For us, it pairs perfectly with a chili dog (what is it about fall that makes us want chili?) or their house made pickles, courtesy of the Meat Hook.
Dough
448 Lafayette Avenue, between Franklin and Bedford avenues
This Bed-Stuy donut shop is serving pumpkin donuts for the season. The way to do this is simple. Grab two (2) donuts, a pumpkin and a cinnamon sugar. Follow them with a coffee or a hot chocolate (dealer's choice, but if you want it our way go for the hot chocolate). Politely say thank you to the employees, and walk right out with your bounty. Now, leisurely stroll the blocks of Bed-Stuy, kicking leaves out of your way and breathing in the fall air very deeply. Wipe cinnamon sugar off your face. Repeat, if necessary.
One Girl Cookies
33 Main Street, between Plymouth and Water streets
We look forward to One Girl's pumpkin whoopie pies every year. They're soft and chewy, with the perfect balance of flavor and just enough filling…. Sorry, were we drooling? Grab a few to share with friends. These are too good to keep to yourself.