Beth El Jewish Center Of Flatbush Hosts Free Screening Of Time Of Favor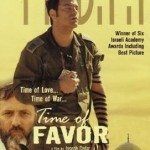 The Beth El Jewish Center of Flatbush invites all to a showing of "Time of Favor," an Israeli drama about a plot to blow up the Dome of the Rock Mosque in Jerusalem. The film will be screened this Saturday, November 15, 7:00pm inside the synagogue's daily chapel, 1981 Homecrest Avenue at Avenue T.
The film is timely in light of recent unrest and conflict in Israel over conflicting claims to the Temple Mount. All are welcome to attend.
For further information, call (718) 375-0120.