Best Of Ditmas Park: Neighbors Who Inspired Us In 2014
It's hard to believe that 2014 is almost over, and we're so incredibly grateful that we've been able to spend time with so many amazing neighbors this year. From those who have dedicated their lives to social justice to the chefs and musicians who make our lives more delicious and beautiful, our neighborhood is a place of inspiration thanks to all of you.
Here are some of the neighbors we got a chance to learn about this year, and we can't wait to see who we'll get to talk to in 2015!
The Providers
With crepes and coffee to hair dryers and flowers, Ditmas Park's merchants will keep you laughing, stuffed, and feeling good. With their food and bouquets and exercise, they give us places to meet people and spend time with friends, to learn and challenge the way we see things, to be healthier – to constantly feel part of a community.
La Crêpe et La Vie's Kostas Kormopoulosand and Tresor en Fleur's Sky Rerrie-Kormopoulos showed us what butter, fashion and love can do, Prospect Gymnastics' Mina Marsow and Hunger Pang's Medwin Pang spoke about why they wanted to open up shop on Church Avenue, Kavkaz's David Khanatayez and Atlas Meat Market's Andrey Nevelskiy introduced us to other countries through food, and Ali Kazan taught us about all things sprinkles – and why you need to add Grape Nuts to your ice cream every now and then.
Church Ave Yoga & Bodywork Center's Bob Doto spoke to us about his move from a desk to a more meaningful life, Anton's Hair & Makeup's Rosemarie Antonelli waxed poetic on her family's half century in the beauty business, Stems' Suzanna Cameron told us about the kind of inspiration that comes when working while surrounded by flowers, and Pilates on Cortelyou's Martina Nevermann spoke about outgrowing her home on Rugby.
And Malani Weerawickrama showed us who the incredible force behind The House of Fashion on Coney Island Avenue is.
The Advocates
Armed with signs and words and arms raised to the sky, our neighbors have fought tirelessly for low-income workers, tenants' rights, and so much more. And they're not stopping: many of them are now gearing up for a major battle to ensure that Albany lawmakers strengthen rent laws to protect tenants and penalize landlords who harass individuals to push them from rent-regulated buildings.
Neighbors like Rosa Martinez and Lennette Mead joined the Flatbush Tenant Coalition to march for housing rights last month, and Rosa also rallied with New York Communities for Change to pressure her landlord, Moshe Piller, to address a litany of tenants complaints – including ceilings that have caved in, rodents, and black mold. Others, like Gylen Bryant, also spoke out against Piller, who Public Advocate Letitia James named as one of the worst landlords in the city.
Meanwhile, many of you joined neighbor Steve Kest and other social justice leaders at a fundraiser for the Flatbush Tenant Coalition this month. Equality for Flatbush founder Imani Henry fought to keep residents from being displaced, as well as to teach others about the impact of gentrification, Mauricio spoke about what it was like to be  an idealistic revolutionary in Cuba decades ago, and Jon Kest was remembered as a man who changed the face of Brooklyn – and the city.
The Storytellers
Photo via Lit at Lark
New York Times journalist and longtime neighbor Michael Powell reflected on a lifetime in Gotham while bidding adieu to his column in the Gray Lady, StoryCorps' Dave Isay taught about the importance of listening to the everyman, and Brokelyn's Faye Penn spoke to us about the birth of a website that gives narrative to all of us penniless dwellers.
Lit at Lark's Amy Shearn gave voice to many of Ditmas Park's talented scribes, graphic novelist Valerie D'Orazio captivated us with Beyond: Edward Snowden, and Clay McLeod Chapman re-imagined Spider Man.
The Musicians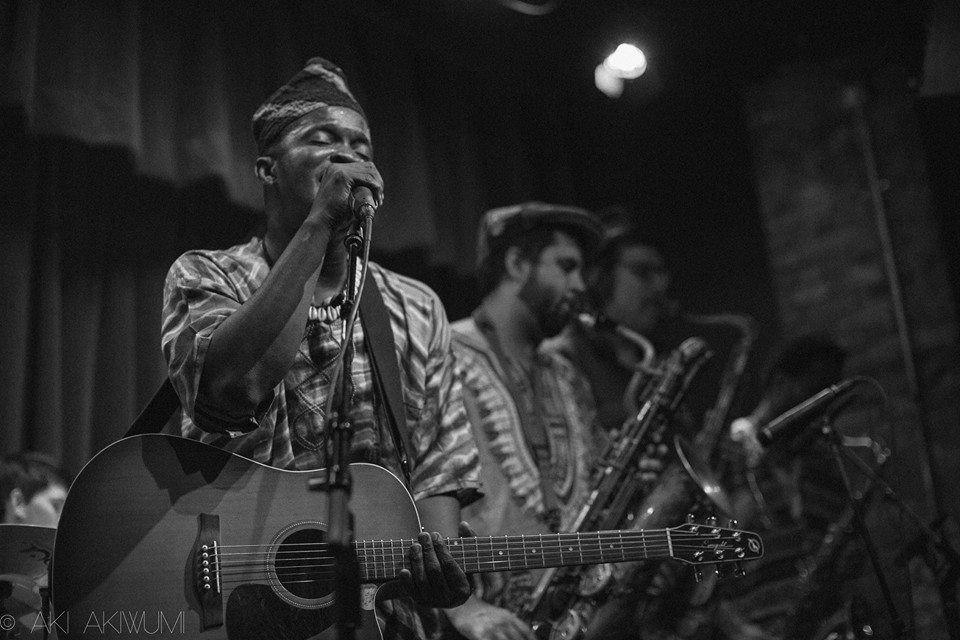 Photo via Laolu Senbanjo
It's definitely more the norm than not to see people lugging cellos, guitars and banjos down our neighborhood streets, with many of them going to play at places like Bar Chord and Sycamore – and we'll never stop feeling grateful that so many talented musicians call Ditmas Park home.
Laolu Senganjo brought pieces of Nigeria to Ditmas Park with his band, Afromysterics, Bree and the Whatevers detailed the band's birth in Ditmas Park, and The Dad Beats shed some light on the "bad dads." Bobby Blue talked about his new album, hosting the Williamsburg Spelling Bee, and why adults shouldn't give up on fun, and Lola Star, while herself doesn't play music (at least, not that we know of), brought plenty of tunes – and dancing – with her skating disco extravaganzas (Michael Jackson parties! Odes to John Hughes!) at Prospect Park's Lakeside.
The Educators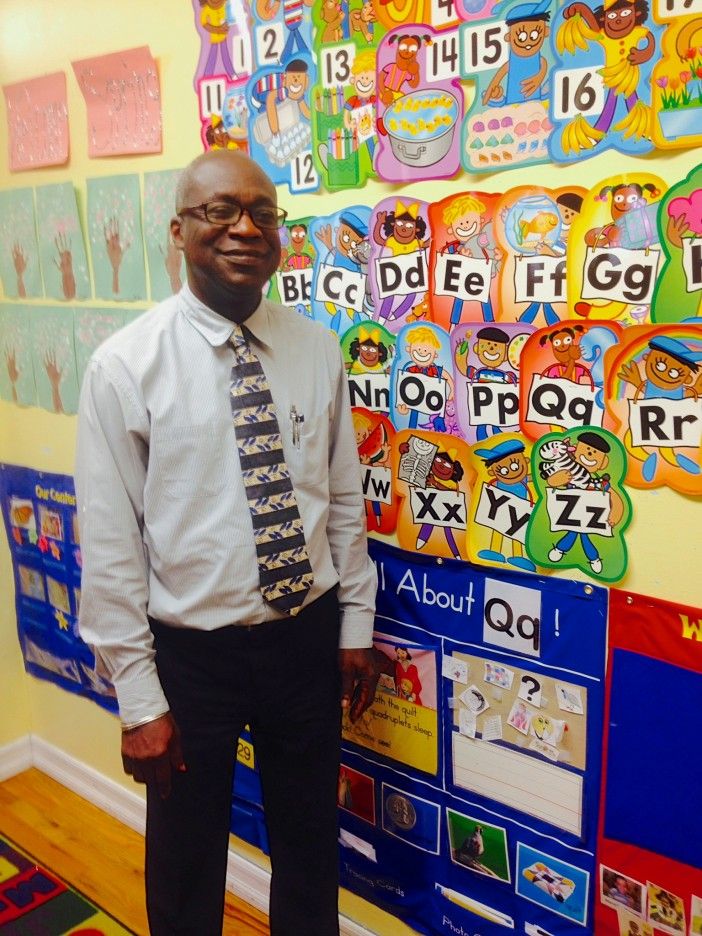 The Children's Corner George Glean (better known as Uncle George) spoke to us about his more than three decades working with neighborhood kids, and PS 139 Coach Ian West explained chess to us after his team delivered a swift kick at the National Championship. John Epstein schooled us on the ongoing struggle to save a beloved tree from an invasive vine, Kristine Scheiner taught us about the wild world of cicadas, and Christine Salerno reminded us to be sensitive to children with special needs.
The Ones Who Make Us Laugh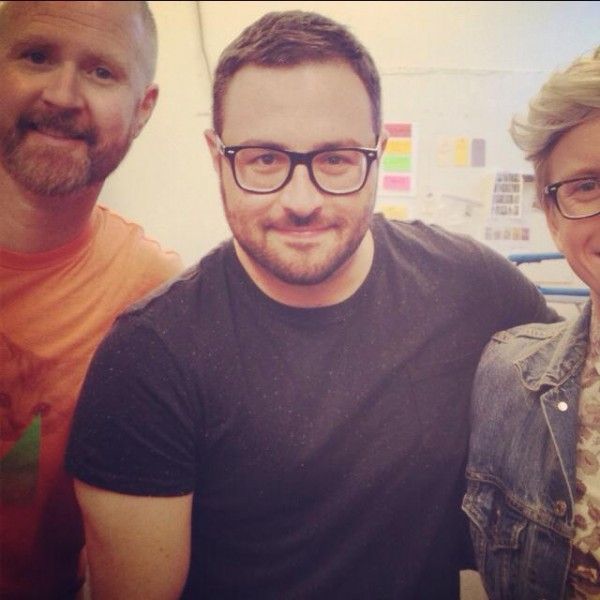 Eliot Glazer spoke about his life in comedy, the Golden Girls and Trift Shop, and Andrew Van Dusen and Michael Sladek talked about their dark workplace comedy, "Below the Belt."
The Foodies
Ditmas Park native Rich Greco completed a one-day pizza pilgrimage; Gaddy Lane's Tina and Ben Chiu-Maes talked about their love of Sriracha, our neighborhood restaurants and what the "Virtuous Yenta" is; neighbors Shenhav Mor Yehzkel and Deborah Bagg celebrated their restaurant's grand opening with a flurry of sweet potato falafel, and Ox Cart Tavern's David Pitula and Jim Mamary planned a new Asian fusion spot for Cortelyou Road. It's hard to find a category for this, but we'd be remiss if we didn't include our neighbors who remembered John's Bakery when the Ditmas Park institution closed after decades of serving our area.
The Health Heroes
Gail Leech-Sim walked to stomp out the stigma of mental illness, filmmakers Michael DiBiasio and Rebecca De Ornelas tackled mental health in "Multiverse," and speech pathologist Jocelyn Wood spoke about bringing attention to the field of feeding and swallowing disorders.
The Ones Who Remind Us Of Community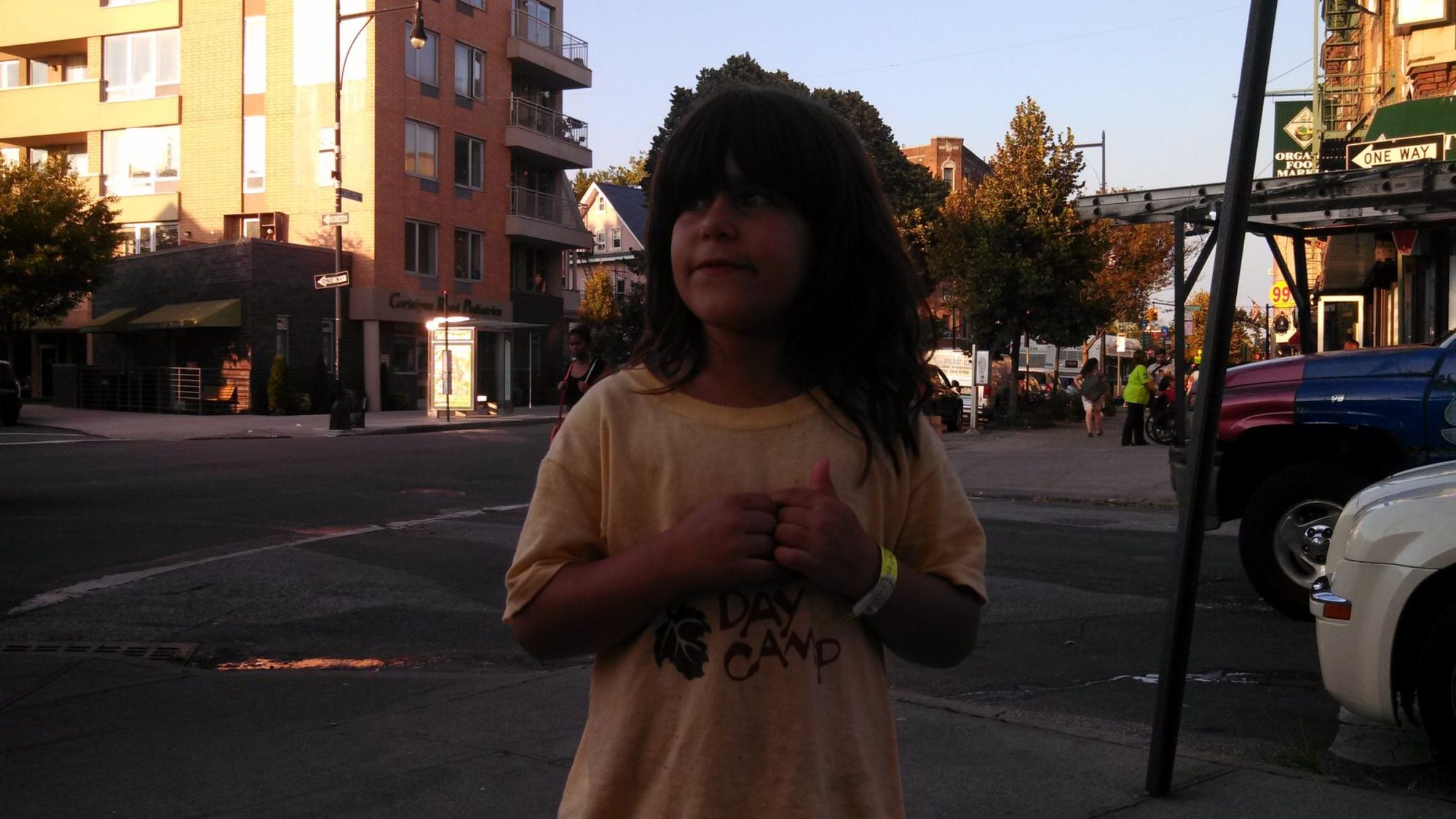 Truly, this is everyone here, but these are people who, with things big and small, reminded us of the importance of our neighborhood – and how, from a 5-year-old girl posting missing monkey posters to a longtime neighbor leaving bags of cannoli on Ditmas Park doorsteps, we live in a truly unique place.
Wearer of many hats Nathan Thompson wrote about finding a sense of community that was stronger than ever following a series of armed robberies, and Reverend Dan Ramm reflected on his more than a quarter of a century at the Flatbush Reformed Church. Donald Loggins is the neighbor who shows up with a dozen shucked oysters and leaves bags of cannoli on your door, Edward Osler spoke of a neighborhood he left long ago – but which he'll never forget, and Nicholas Tanis has spent the past decade cutting out thousands of paper snowflakes to make our world a little more magical during the holidays. And then there was Oona, a 5-year-old neighbor who took to Cortelyou to look for her missing monkey – which we don't think she ever found, but which many of us still keep an eye out for.
The Ones We'll Miss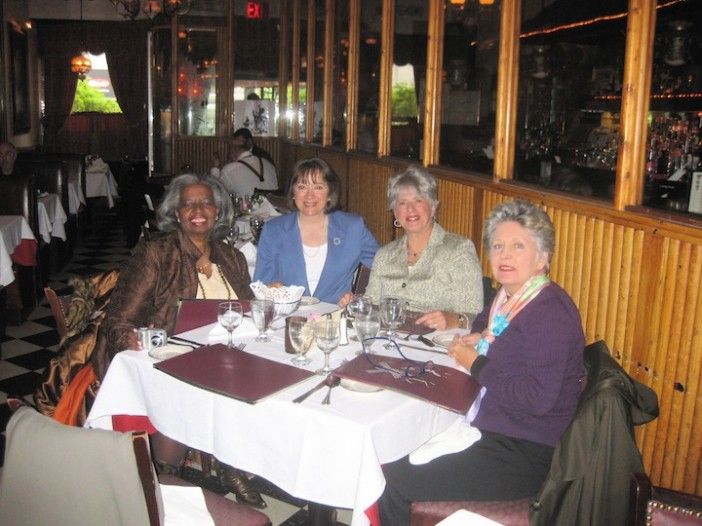 We lost some amazing neighbors this year – people who gave their all to their family, friends and community; people who didn't take no for an answer, even when they kept hearing it; people who forever changed our neighborhood – and city. When we think of  humanitarian, singer, and mother Myra Addington; longtime CB 14 member and a leader in our area's Pakistani community Asghar Choudhri; community pillar Wendy Weller Jones, local landlord Mahiuddin Mahmud; accomplished auto mechanic Leonard Phillips, and 14-year-old Mohammad Naiem Uddin, we are reminded to do what they did – smile at those we pass on the street, extend a hand to those who need one, not take the everyday for granted, and remember to be thankful and kind to the neighbors with whom we are lucky to share this incredible corner of Brooklyn.
As always, you are welcomed and encouraged to let us know which neighbors you'd like to see us talk to in 2015. Send us suggestions and contact info (if applicable) to editor@ditmasparkcorner.com.