Best Bets for Wrapping Paper on Church Ave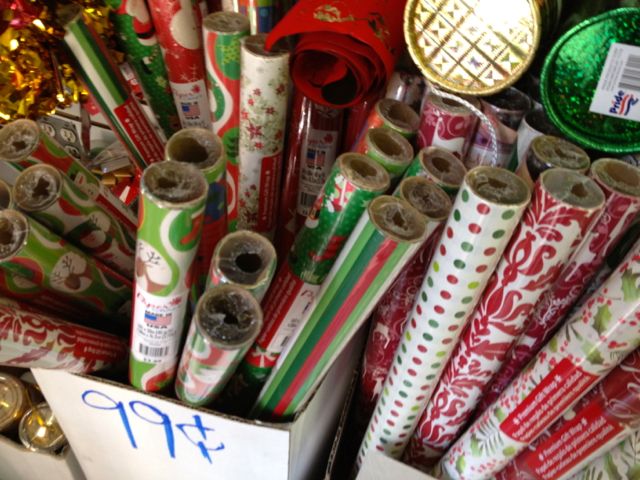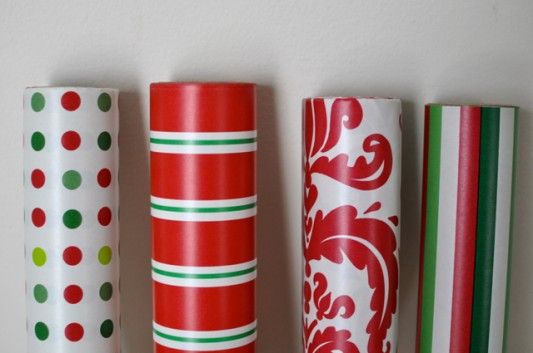 So you've done all your shopping for everyone on your list, congratulations! But now you've got to wrap them. Where can you pick up a nice roll of gift wrap, a festive bag, and ribbon in the neighborhood? We found a wide range of options along Church Avenue.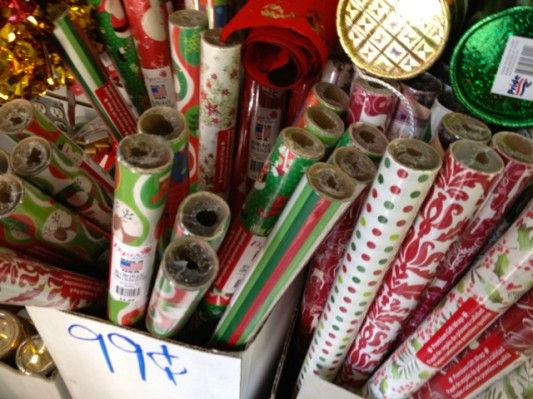 Super 99 Cent (121 Church Ave) has some of the most modern wrapping paper designs, with some great 40-square-foot rolls of stripes and polka dots for 99 cents each.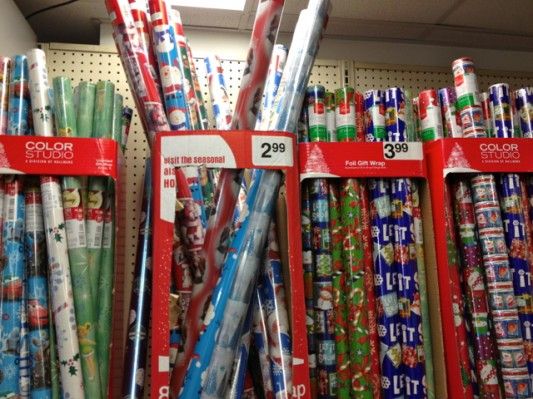 Across the street at Walgreens (114 Beverley Road), prices are a bit higher, with a 40-square-foot roll featuring your kid's favorite characters from Cars at $1.99. But a neighbor picking out a few rolls told us she prefers paying a little more for this paper: "It's heavier paper than what they sell at the 99 cent stores, that stuff you can see the present right through it!"
If you have a lot of gifts to wrap, MF Discount (309 Church Ave) is your best bet for gift wrap. Quantity-wise, you can get 100-square-foot rolls or stripes, cute characters, and more for the lowest price, at $2.69.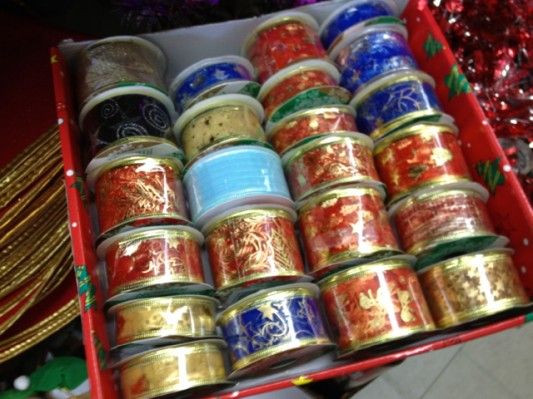 99 Cents & Up (209 Church Ave) has a nice selection of ribbon. Each roll is $1, so if you can't decide on one, it won't hurt your wallet to pick up a few.
If you've got oddly-shaped gifts, or you're just not adept with the scissors and tape (there's a reason a lot of stores offer gift wrapping services!), stop by Parkway Pharmacy (531 Church Ave). Medium-sized bags, like the one pictured with candles, cost around $1.77.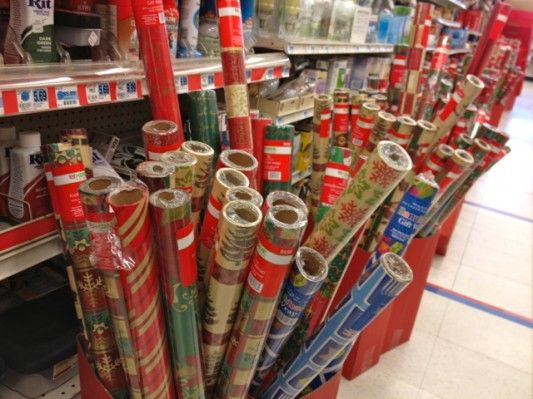 Finally, all holiday gift wrap, bags, and ribbons are on sale for 33% off at Rite Aid (302 Church Ave) through Saturday, December 22. 40-square-foot rolls of wrapping paper cost around $4.99, so with the discount those are about $3.50. Still a little pricey, but they have the biggest selection on Church Ave.
Good luck with gift wrap shopping, and with the actual wrapping!