Garbage Truck Plows Into Nine Cars in Bensonhurst, Driver Arrested for DUI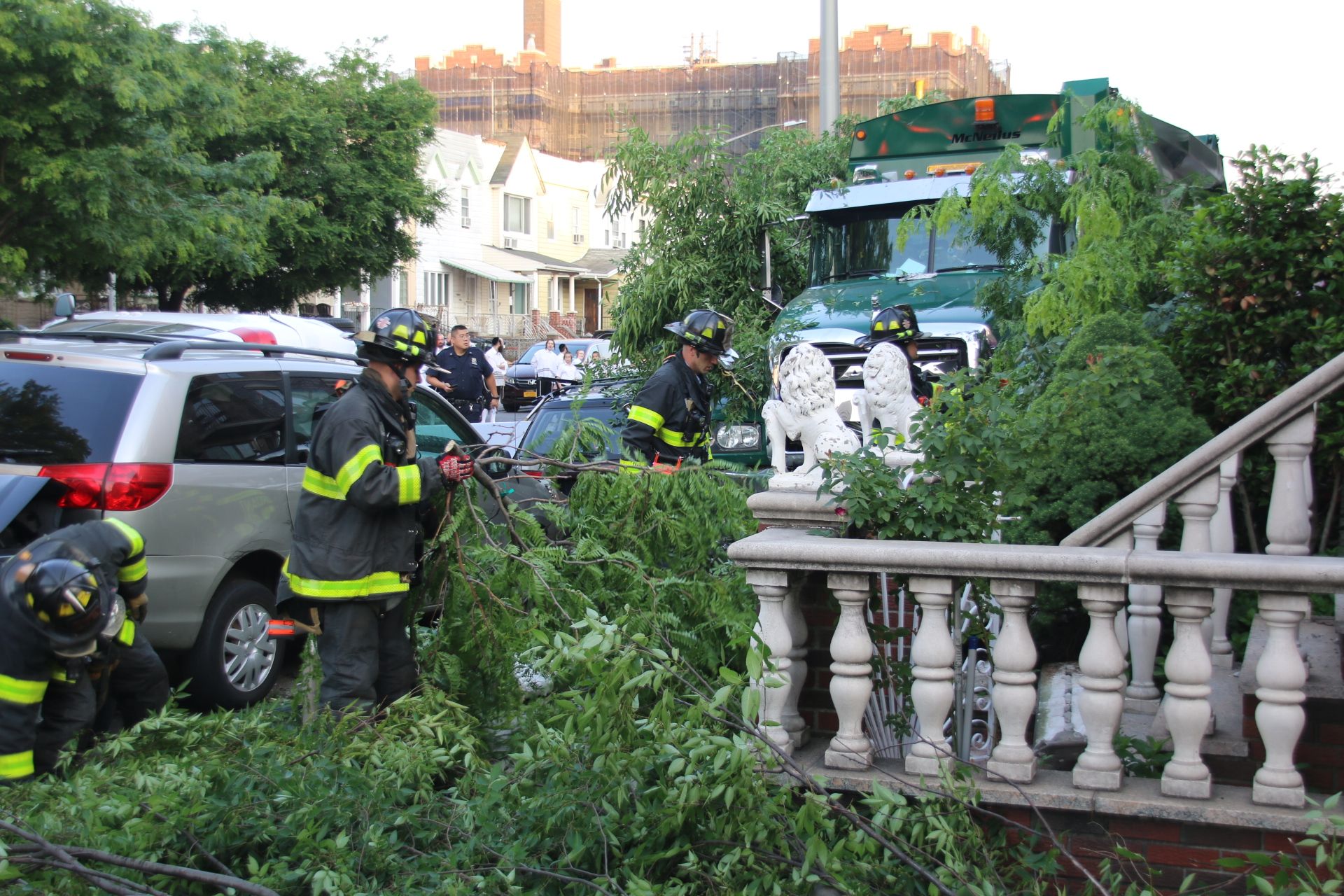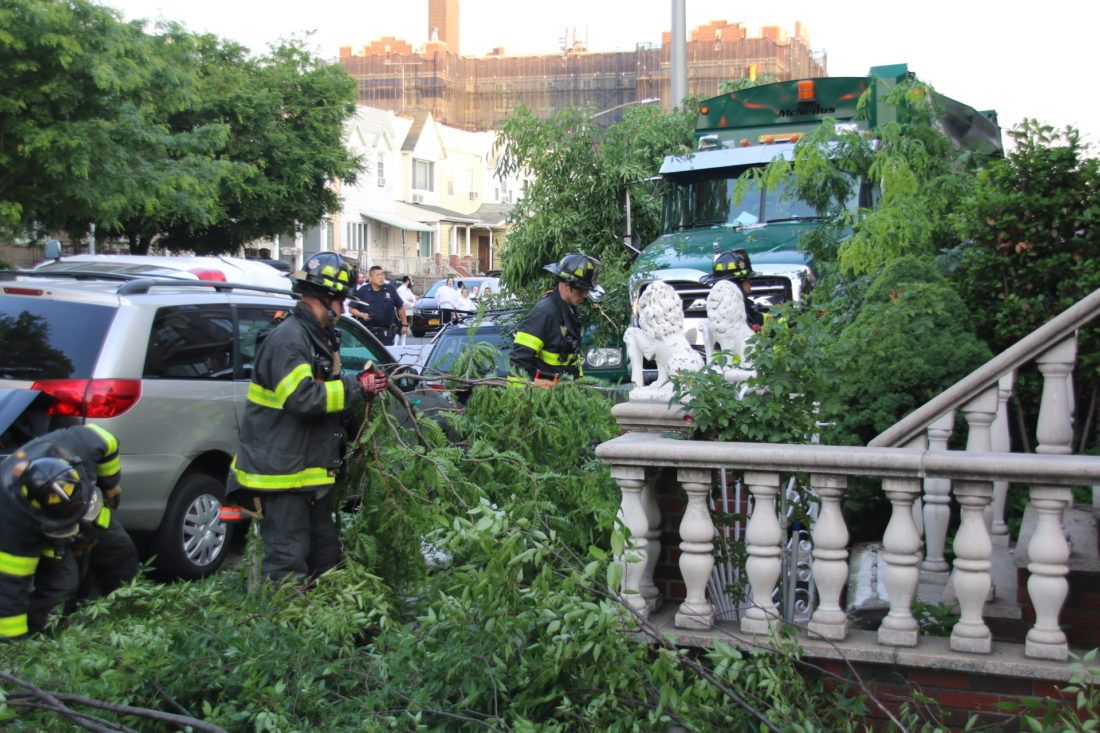 BENSONHURST – Early in the morning on Saturday, June 9, residents of Bensonhurst were greeted by a horrifying sound: a 32-ton private sanitation truck plowing into parked vehicles, crushing and crunching nine cars before coming to rest.
The crash took place on 60th Street and 19th Avenue in Bensonhurst around 6:00 am, when a drunk driver for Viking Sanitation took out a series of parked cars—and a tree—before coming to rest on a resident's front stoop.
According to witnesses, the driver attempted to flee the scene, but was run down by NYPD officers who shot the man with a stun gun.
The driver, Anthony Castaldo, 40, was arrested and charged with driving while intoxicated, reckless driving, resisting arrest, leaving the scene of an accident, and refusing to take a breath test, said police.
Some pictures of the destruction wreaked by the drunk driver can be seen below: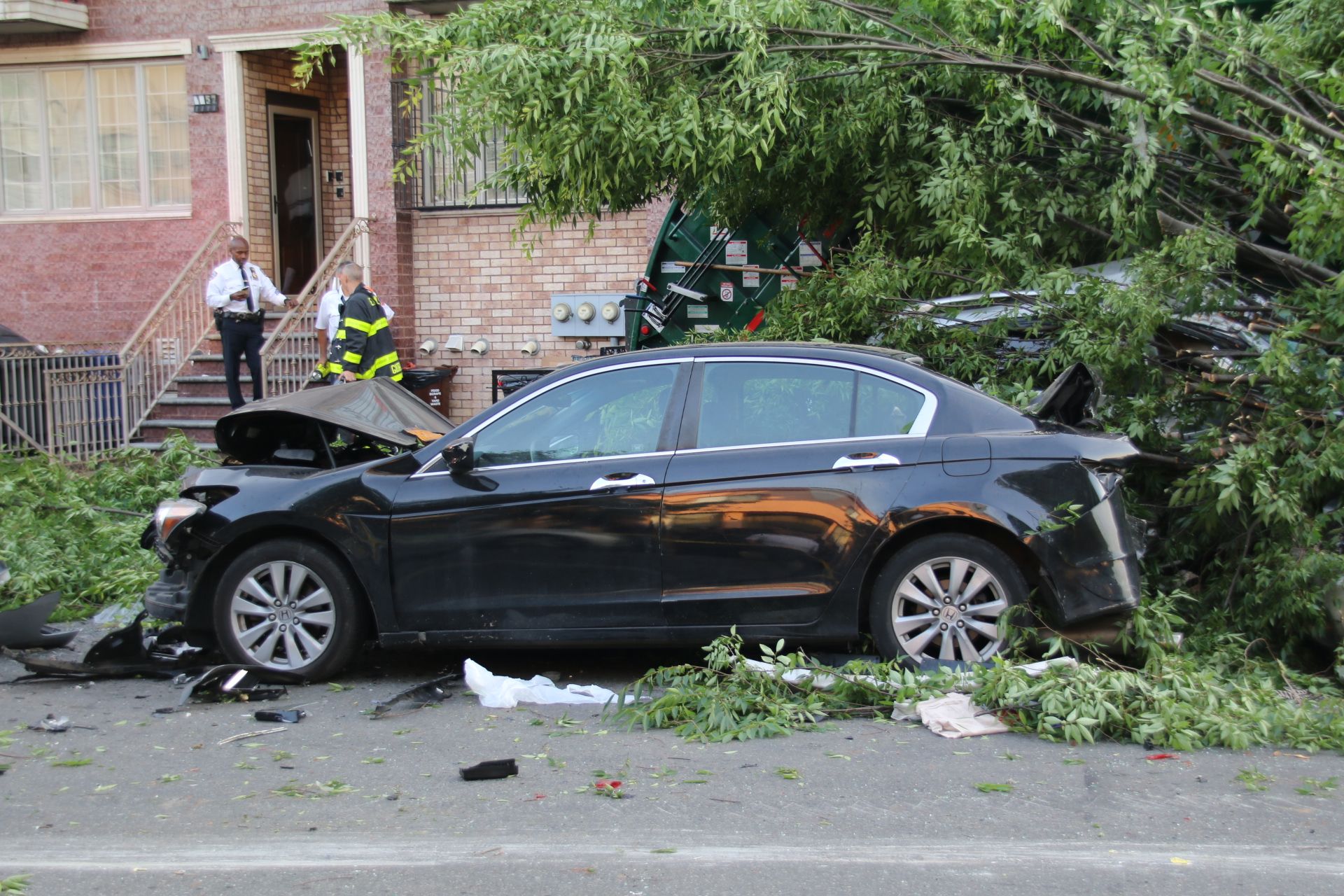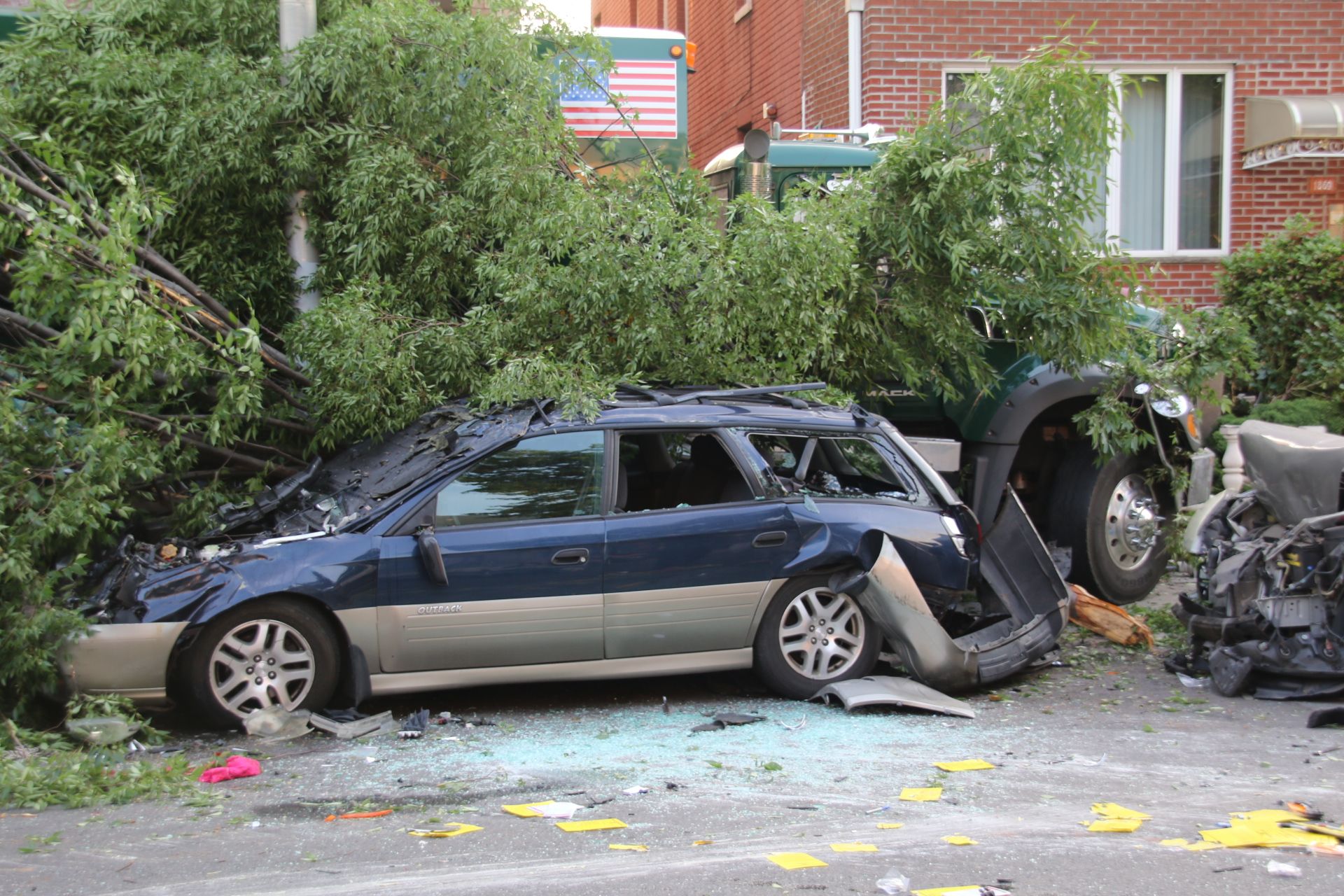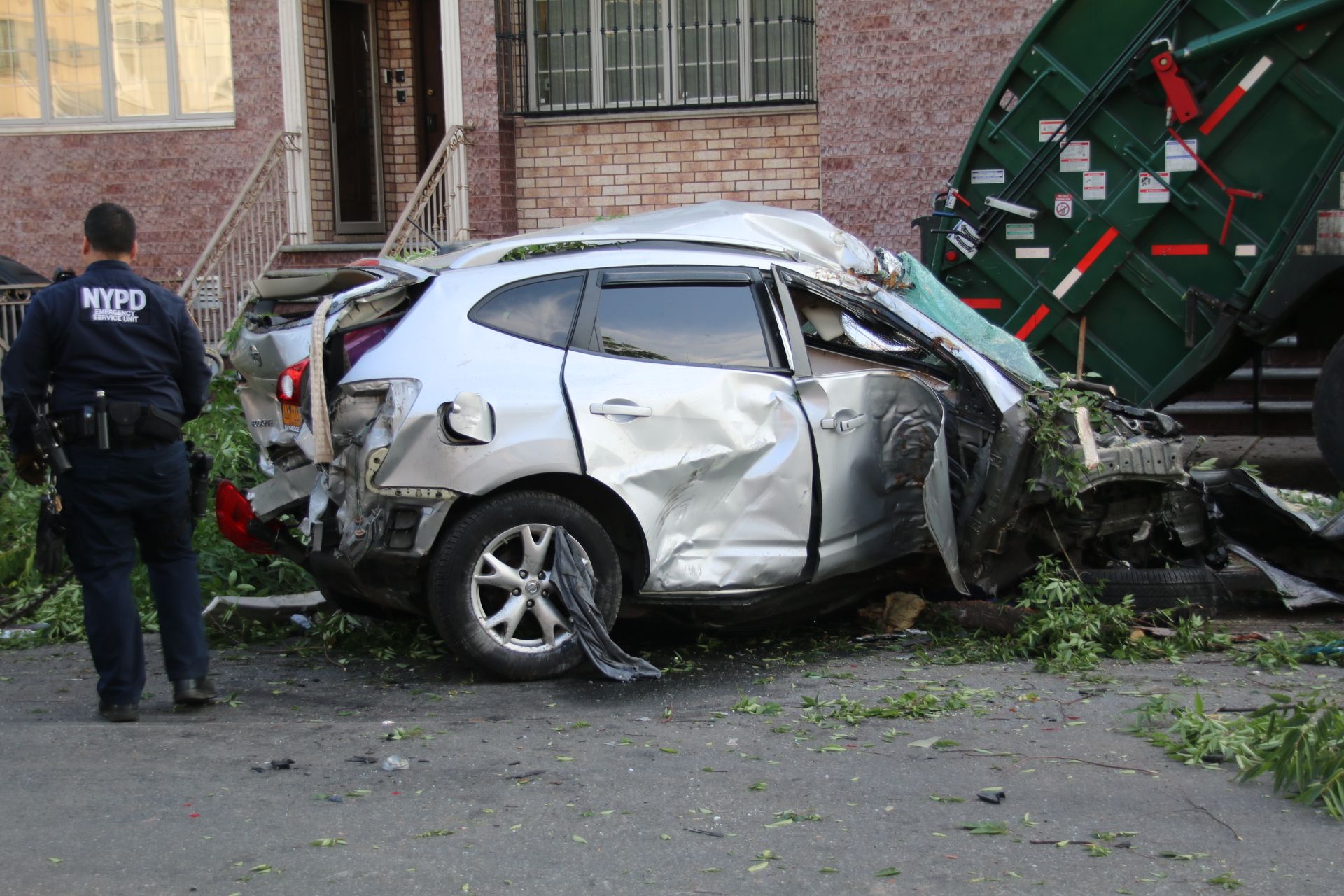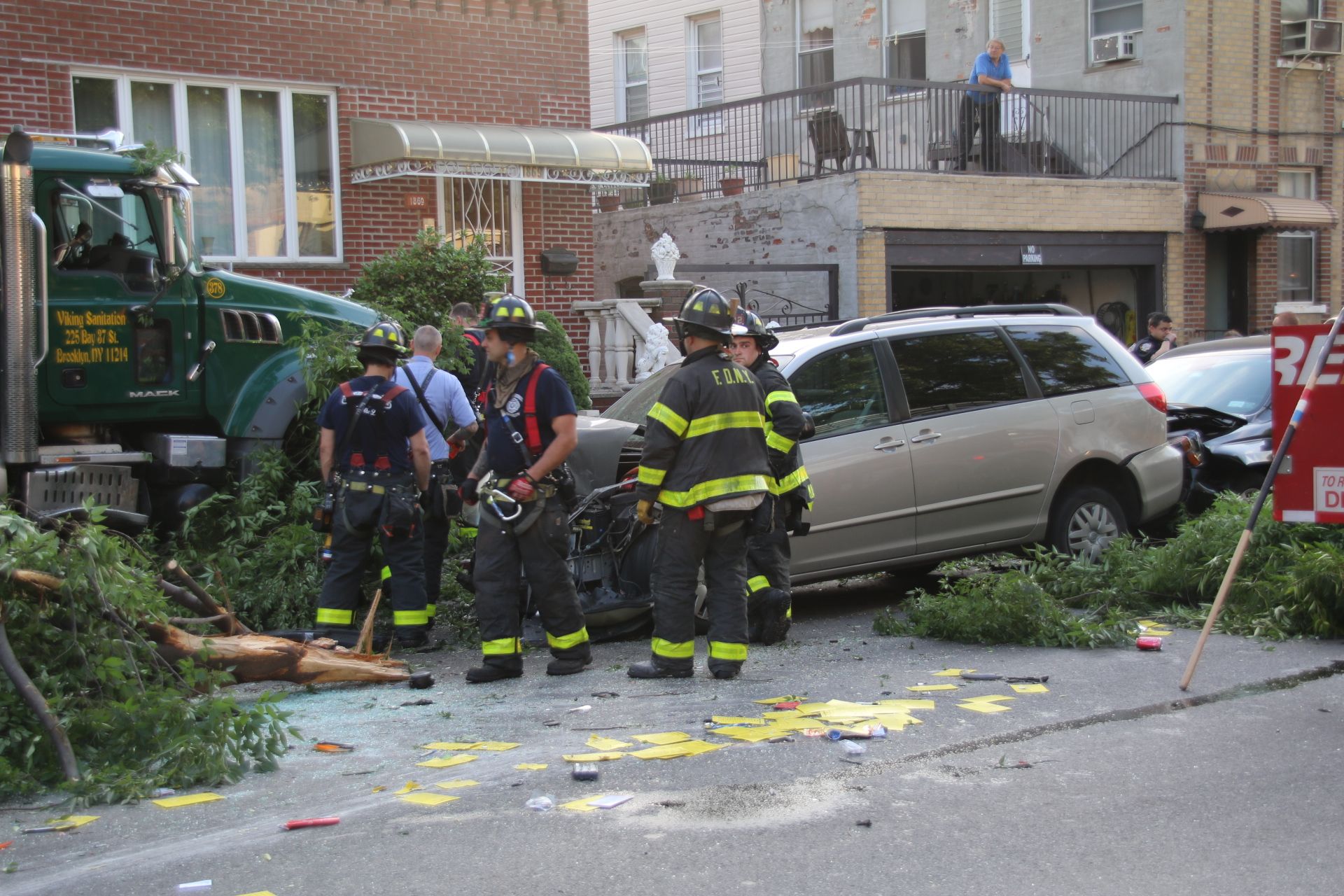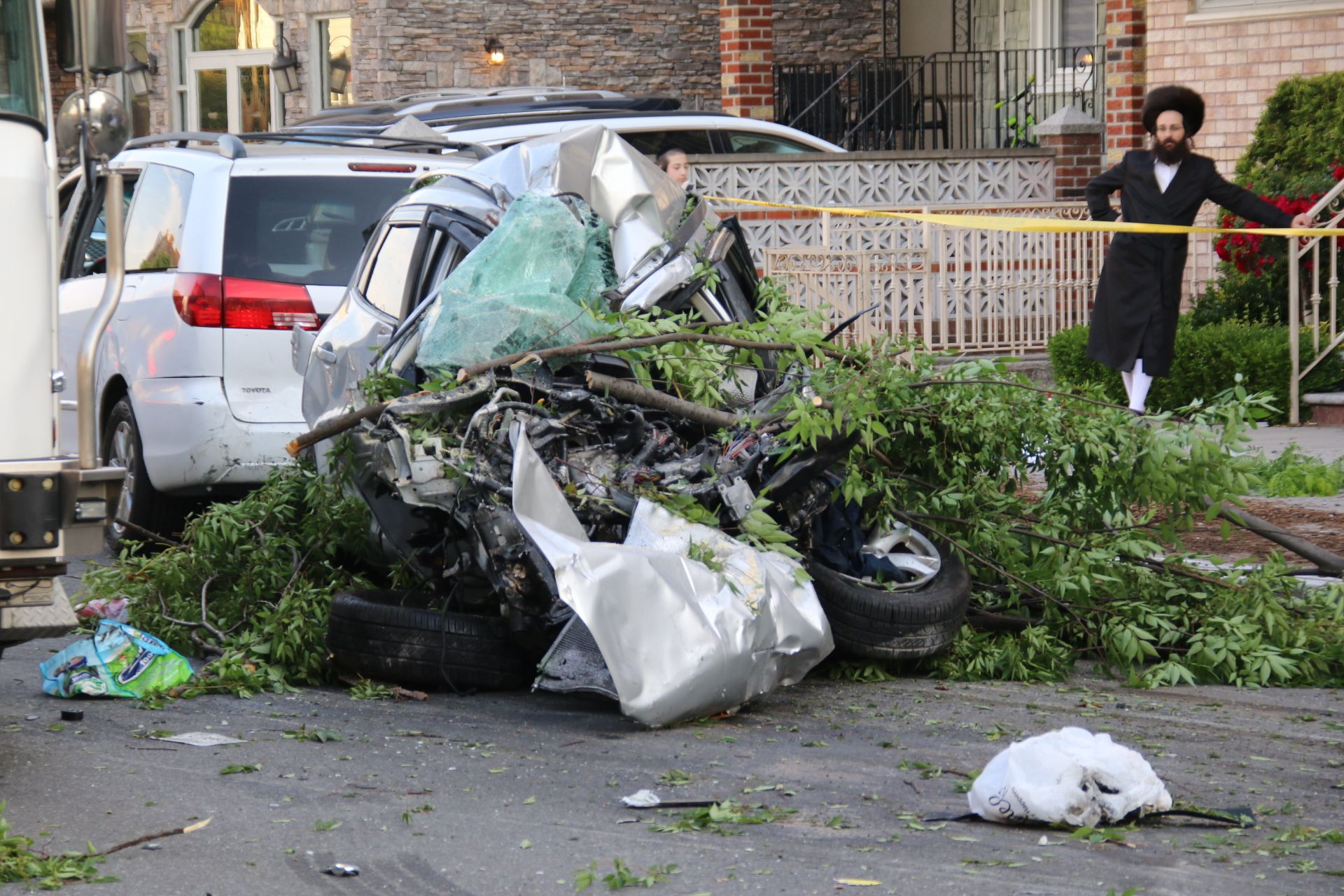 Castaldo was a free man on Sunday, posting a $5,000 bail. The driver also had his license suspended.
According to Brooklyn District Attorney Eric Gonzalez's office, Castaldo has had a number of misdemeanor arrests, including a previous reckless driving charge in 2016.
"Our company has a long track record of safety and we hold ourselves to high standards, including random drug testing for drivers," said a Viking spokesman in a statement. "It appears that this driver failed to adhere to our standards."
The crash comes just a week after a damning report by ProPublica about the state of the private carting industry in New York. Local politicians have rallied to promise reform, but wayward garbage trucks are still clearly a danger in Brooklyn streets.
Luckily, in this weekend's crash, no one was injured or killed… this time.