Bensonhurst Man Looking For Justice Against Alleged Arsonist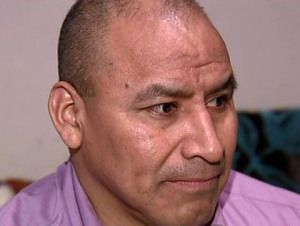 Last year, we reported on the tragic story of Miguel Chan, a Bensonhurst man who heroically saved his children but lost his wife in a fire two years ago. Now Chan is seeking justice against the alleged arsonist as the trial carries on in court, according to a report by CBS NY.
Chan's sad story began when Daniel Ignacio, a guest to one of the building's tenants, allegedly got drunk and started a fire on the building's first floor.
Chaos ensued as Chan was forced to drop his three-month-old daughter out a third story window because his apartment had no fire escape. Chan recalled the horror of the scene to CBS:
"'Throw out the baby, we catch over here!' they said," Chan said. "I told my wife, 'Somebody in the street, they're waiting for our babies! So don't cry! Don't say nothing! Our babies are going to live, they're going to live!' I said to her."
The drop was three stories. Meanwhile, Chan's son was helped down by firefighters.
But his daughter suffered severe head trauma as a result of the fall, and now suffers from epilepsy.
"By myself, it's hard," he said.
Chan's wife, and four men also died in the fire.
Sitting through the trial, Chan told CBS that he hopes the alleged arsonist gets a life sentence.
Also charged in the case are the buildings landlords, Vasilios and Argyrios Gerazounis, father and son, who illegally subdivided Chan's apartment unit, blocking access to the fire escape.