Bensonhurst Apartment Rental Roundup: Flying Solo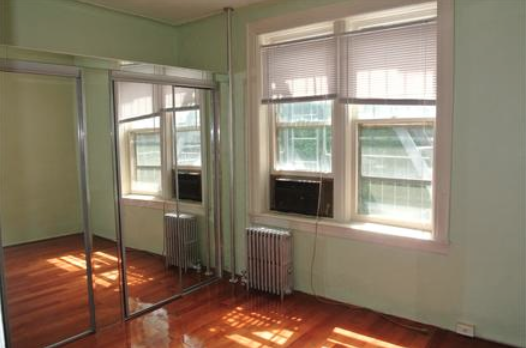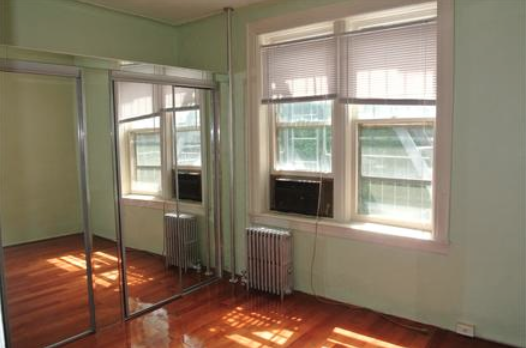 Looking for a new place to call home? We've rounded up a bunch of intriguing Bensonhurst apartment listings — and since a sweltering summer's just around the bend, we're focusing this week on studios and one bedrooms where you can hang around sans pants without the judgmental gaze of a roommate. Take a look at the details on these places, let us know what you think, and lots of luck in your search!
Pet-Friendly One Bed by 20th Avenue
Available: Immediately
Price: $1,250, plus broker fee
Details: Shiny hardwoods and lovely natural light (including in the windowed kitchen and bath) fill the roughly 600 sq ft of this top floor place on 83rd Street. The pros: cats are welcome, as are dogs up to 20 pounds; it's close to the D and other amenities at 86th Street. The con: top floor views are great; top floor walkup schleps, not always so much.
Contact: Listed by Oxford Property Group's Chauncey Palmer, 347-409-7970
Studio by Avenue X Amenities
Available: Immediately
Price: $1,275, plus broker fee
Details: There's not a ton of info and only one picture of this studio by E 4th Street, but at least we know it's got nice floors and multiple exposures. More importantly than its insides, though, the address will put you steps from a load of shops, restaurants, and transportation options on Avenue X — and as the adage we've all heard goes, real estate is really about location.
Contact: Listed by Citi Habitats' Louna Suberro, 631-241-6340
Friends Field Area One Bed
Available: Immediately
Price: $1,300, plus broker fee
Details: If we squint, we can just about make out wood floors, arched entryways, an eat-in kitchen, and windows in every room of this 63rd Street unit. Where today's first apartment has a possible walk up problem, this one's got just the opposite: on the first floor, it lacks views but offers maximum accessibility. Location-wise, it's super quick to the N or F train, as well as amenities on Bay Parkway and 65th Street.
Contact: Listed by Town Residential's Abigail Palanca, 718-938-7308
One Bed by New Utrecht
Available: Immediately
Price: $1,500, plus broker fee
Details: Since we're on the topic of summer, let's talk about how "cool" this place is. Ceiling fan? Check. AC already installed in window (that may or may not still be there)? Check. Awesome blue tub for showering rinsing off the sweat you're not sure belongs to you or the other people who sat in your seat on the (very nearby) subway? You got it. Fridge with freezer you can stick your head in? Well… hopefully by now. Make sure all its appliances are in place before your lease starts, and make yourself at home.
Contact: Listed by Douglas Elliman's Kurt Vikki, 917-642-0908
If you know of a great place available for rent or sale are a broker representing a property you want included, fill out our real estate contact form here. Listings must be received by 6pm on Thursday for inclusion on Friday. For more information, call our Director of Sales and Marketing Dina Rabiner at 646-228-4151.