Belt Drivers To Use Temporary Bridge For Three Years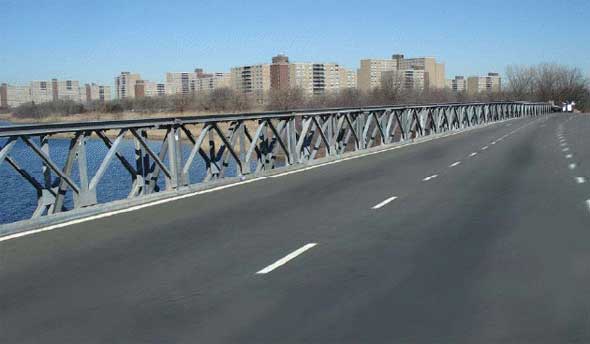 The latest phase of the overhaul of seven bridges along the Belt Parkway will kick off early next month, and drivers are going to be diverted onto a temporary bridge at Fresh Creek.
Beginning at 10:00 p.m. on Thursday, March 3 4 [UPDATED], all three lanes of westbound Belt Parkwaytraffic between Pennsylvania Avenue (Exit 14) and Rockaway Parkway (Exit 13) will shift from the existing roadway to a new temporary bridge over Fresh Creek on the north side of the existing bridge. The temporary bridge will be in use for approximately 30 months while the existing Fresh Creek Bridge is dismantled and a new bridge is constructed in its place. This temporary bridge will permit the new bridge to be constructed in stages, with minimal disruption to Belt Parkway traffic. Once the new, permanent bridge is in place, all traffic will be re-routed onto the new structure and the surrounding area will be restored.
Well, at least it won't have potholes. Yet.
[UPDATE – 3/3/2011 – DOT has changed the date of the traffic shift to Friday, March 4. The change is reflected above.]