Beloved Boerum Hill Dive Bar, Hank's Saloon, Slated To Close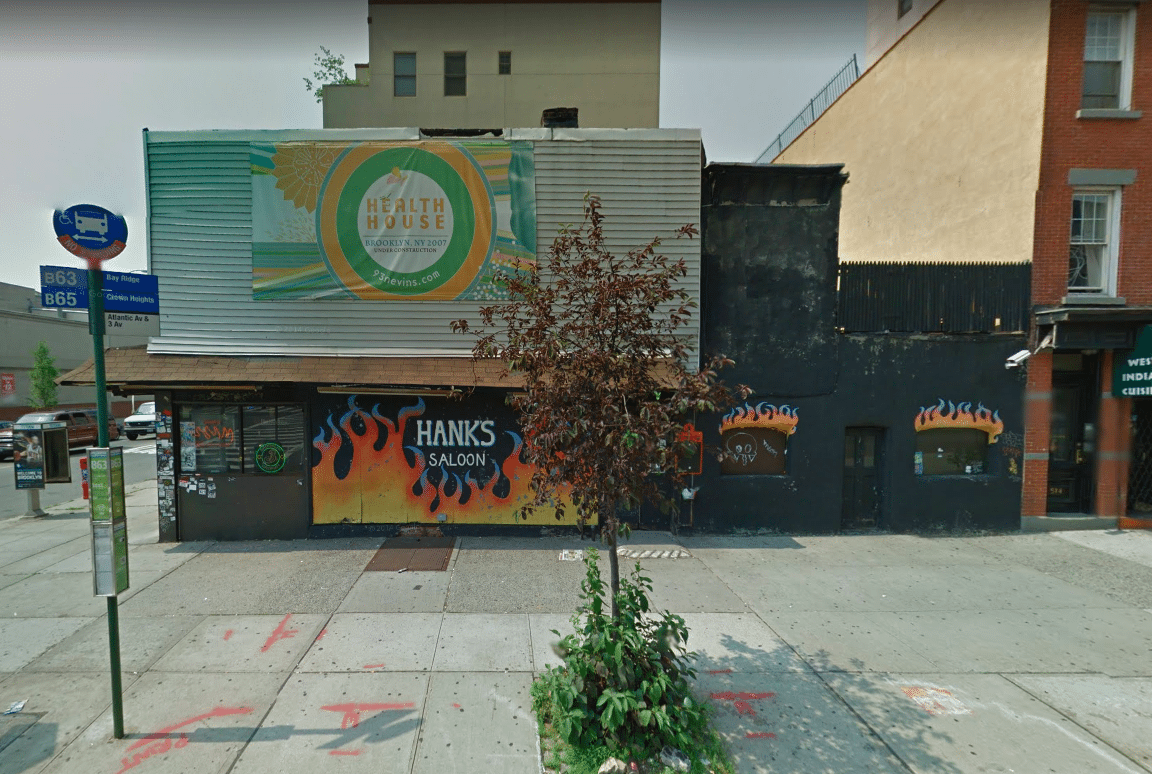 BOERUM HILL – Though it's been in the works for years, it seems the impending closure of Hank's Saloon, the flame-emblazoned dive bar and music venue on the corner of 3rd and Atlantic Avenues, is slated for next year.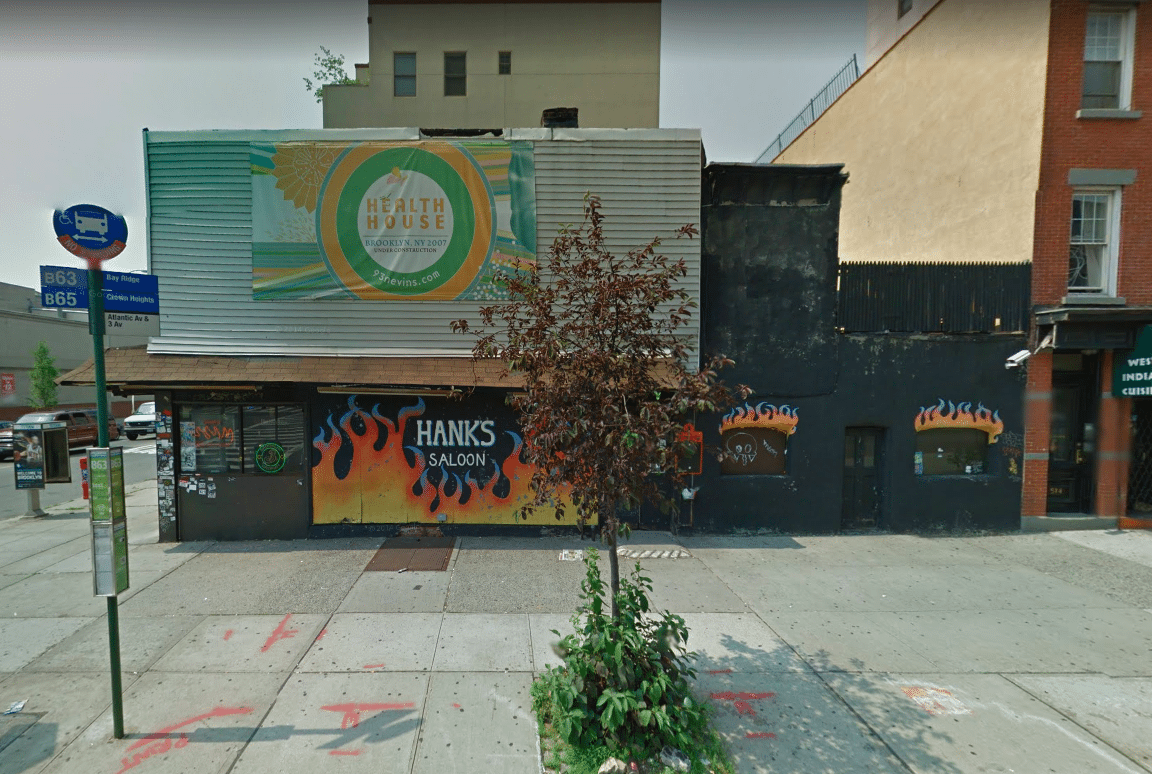 "About 13 years ago we took over a little bar called Hank's Saloon. The previous owner was moving to Montana, and a neighbor friend asked us to run it while he figured out how to develop the property around it, all while keeping the building standing. Unfortunately this didn't work out, and the building was taken over by a new developer who had plans to build big," the bar's owner, Julie Ipcar, posted on Facebook on Wednesday.
In June 2008, Brownstoner reported that Community Board 2 rejected plans by the developer, R&E Brooklyn, to replace the bar with a six-story, 12-unit residential building that would have risen 12 feet higher than zoning laws permit.
In July 2011, Brownstoner followed up with a report that 46 3rd Avenue—the two-story building housing Hank's Saloon, the vacant lot next door on 3rd Avenue, and 514 Atlantic Avenue were going up for auction. In August 2012, the real estate site reported that the bar renewed its lease for another three years at a higher rent.
Things had been quiet on the real estate front for the watering hole for a while, with Hank's making it on to Grub Street's list of 50 Best Dive Bars in May 2016. The New York Times even deigned to profile the bar in November 2016, detailing its past as the Doray Tavern, a popular hangout for Mohawk ironworkers who lived nearby and "helped build the Empire State Building."
"We knew it was only a matter of time before we got the news that we would have to close Hank's and move along, but surprisingly enough, the new landlord/developer was kind enough to let us remain open for the community and music scene for the past five years, and keep that corner lit until he was ready to build," Ipcar's message continues.
"Alas my friends, it seems that time has come — the developer is ready to build, plans will be filed, and Hank's Saloon will have to close at the end of next year."
The good news is Ipcar appears open to relocating, as she insists, "if anyone knows any spaces in Brooklyn and/or investors that would like to keep Hank's Saloon alive, please let me know!"
Her message ends on a positive note—"Looking forward to a banging 2018 at Hank's!"
Hank's Saloon
46 3rd Avenue (at Atlantic Avenue), Boerum Hill
"ain't no phone"