Beigel's Bakery Will Become A Five Story Apartment & Retail Building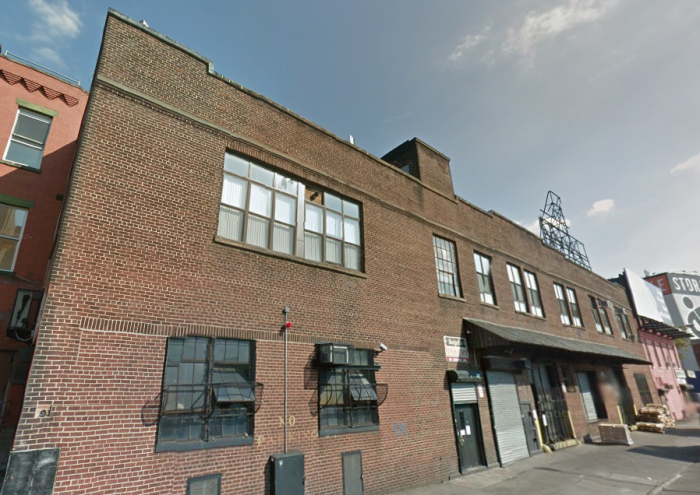 Last week, news emerged that the Beigel's Bakery building on Waverly Avenue between Atlantic and Fulton had been purchased by developers for $23.5 million. The New York Daily News was the first to report that Madison Realty Capital had bought the building, which has housed the famed black and white cookie makers since the early 2000s, with Crain's noting Broadway Equities as the property's seller. Multiple outlets speculated a residential building was likely to come, though no permits had been filed at the time of the sale's announcement.
Now, however, New York YIMBY has confirmed plans for a 122 unit rental/retail building on the site, with 20% of apartments reserved for affordable housing. Roughly 87,000 sq ft of the 122,000 sq ft build will be residential, with 7,700 sq ft worth of retail on the ground floor. There will also be 61 parking spaces in a garage underground, which YIMBY estimates could cost close to $1 million.
Surprisingly, the building will only rise five of the eight stories that Community Board 2 District Manager Robert Perris told The Jewish Week zoning would allow.
"There's a great deal of gentrification in Community District 2 and developers are looking at any available site for additional residential units," Perris told the paper of our rapidly changing area. "Any site that's underdeveloped is going to be subject to sales pressure."
According to Crain's, buyer Madison Realty Capital projected "[doing] $700 million of deals in outer boroughs this year." As for the Beigel's team, bakery representative Sam Beigel told TJW that the company does not anticipate any disruption in production as operations are moved to Canarsie.
Photo via Google Maps