Bay Road CVS Expands Food Section And More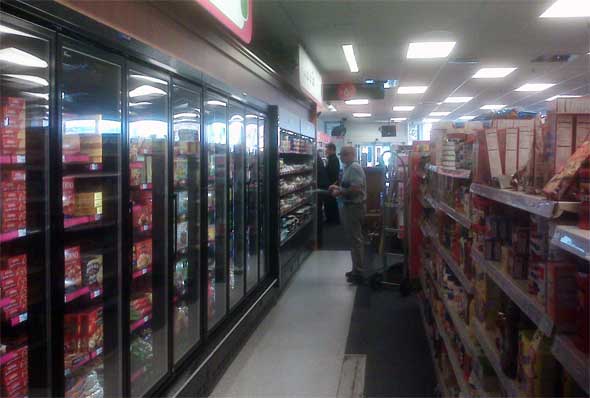 Workers of the CVS at 1402 Sheepshead Bay Road (corner of East 14th Street) had a busy weekend as the store went through some major renovations.
Most notably, the store has expanded its refrigerated and shelved food sections, now taking up an entire wall. They've also added a large selection of packaged salads, sandwiches and more for the on-the-go muncher.
Additionally, they installed two self-checkout machines, causing many of us to rejoice after years of suffering under the tyranny of some of Sheepshead Bay's most obnoxious clerks. Hurrah!
Of course, the self-checkout section is very near to where a car ripped through the wall in an accident in June. So shop at your own risk…