Bay Ridge's Renovated 'R' Train Station Reopens Amid Controversy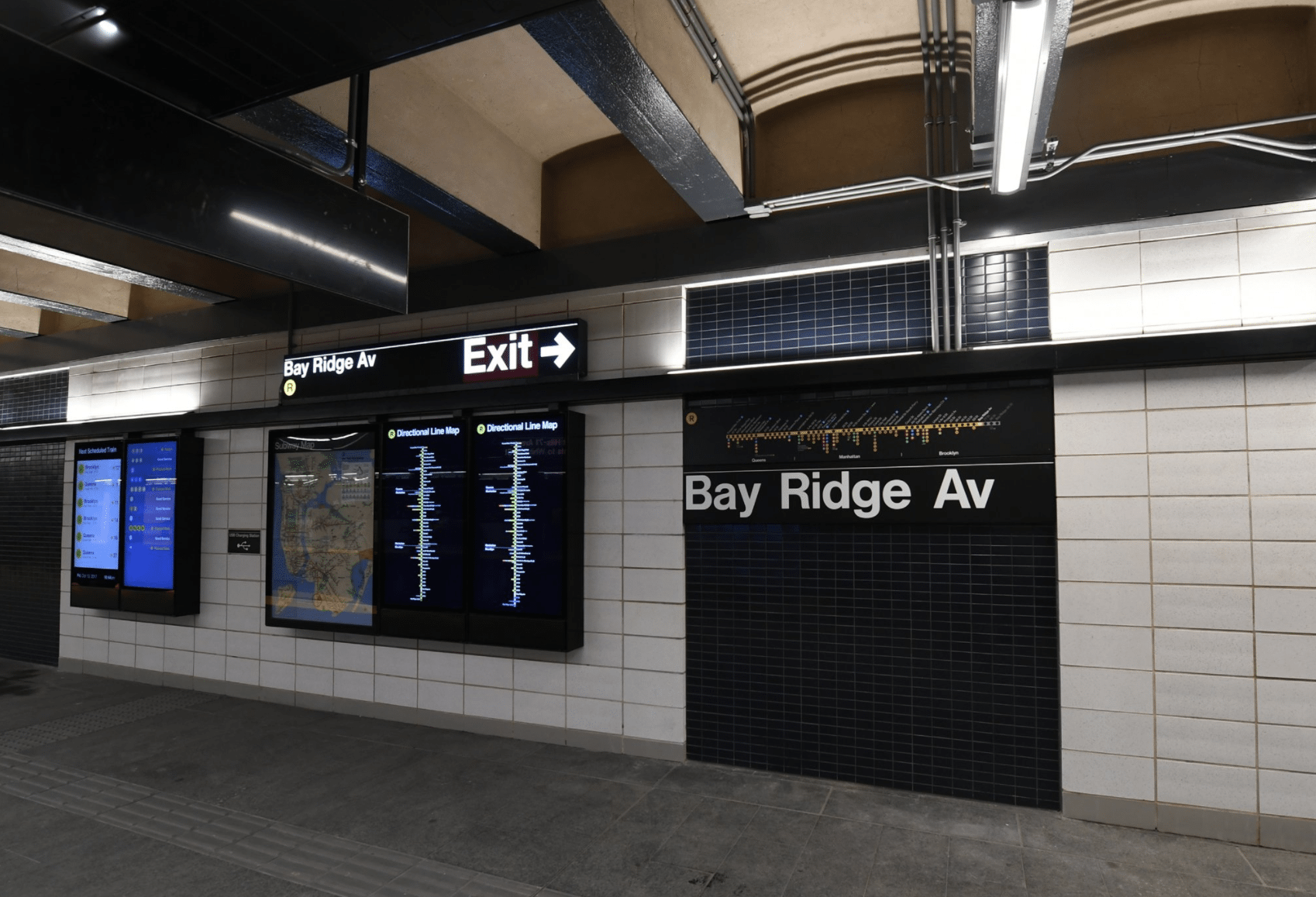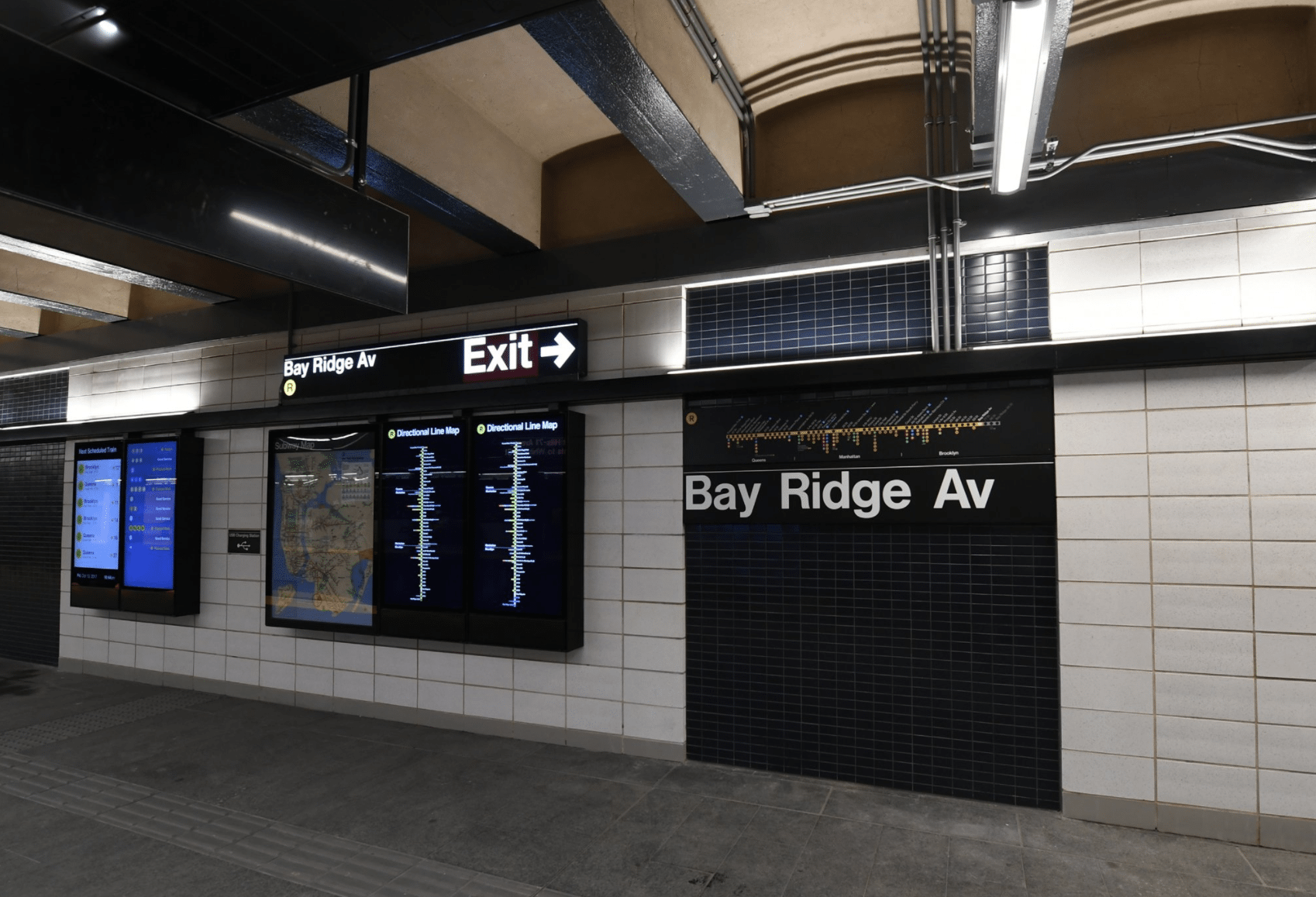 BAY RIDGE – The Bay Ridge Ave R train station has finally re-opened after renovations that began six months ago — and it still lacks elevators.
According to last year's press release from Senator Marty Golden's office, the improvements were meant to make the station aesthetically pleasing, streamlined, and more informative.
The improvements include:
– New canopies at the station entrance
– New totems at the station entrance
– New furniture
– Technology integration
– Improved finishes
– Improved wayfinding
– New lighting scheme
– Decluttering
According to Democratic candidate for Brooklyn's State Senate District 22, Ross Barkan, that is not what the neighborhood wanted.
"Commuters at the Bay Ridge Avenue R station will still face unacceptable delays in service and many seniors and people with disabilities will still be unable to access the station at all," said a statement from Barkan's office.
While the ribbon-cutting ceremony was going on this afternoon, so was a counter demonstration organized by South Brooklyn Progressive Resistance (SPBResist) to demand more subway elevators.
"Disability rights are human rights," said Elizabeth Melas, a Brooklyn based disability activist involved in SPBResist.
"The MTA and Marty Golden have once again failed the Bay Ridge community – this time by shutting down a busy subway station for six months without making any real improvements for riders," Barkan said. "At a time when subway delays are worse than ever, Marty Golden decided it just wasn't worth fighting for new infrastructure to improve service. At a time when we need to expand transit access for New Yorkers with disabilities, Marty Golden decided it just wasn't worth fighting to make this station accessible. Now it's time to stop settling and start fighting for what this community really needs."
Joining Barkan at the demonstration were disability rights advocates, as well as local politicians.
Justin Brannan, Bay Ridge's City Council candidate, was also there showing his support for the disabled.
"The MTA likes to say they are 'committed to serving the needs of disabled customers' but reality proves otherwise," Brannan said. "The lack of accessibility in our subway system is not only out of sync with the Americans with Disabilities Act but a violation of our city's human rights law. Yet another reason why these 'station enhancements' are particularly superficial and illusory."
We have reached out to Senator Golden and Republican City Council candidate John Quaglione for comment. We will update this story when they respond.