Bay Ridge's Paneantico Cafe And Bakery, Home Of Chocolate Cannoli And The Six Foot Hero
Paneantico stands tall among both the great bakeries and the great delis of southern Brooklyn. A Bay Ridge institution since 2000, Paneantico has the old school charm of a storefront much older than 16 years.
It effortlessly combines the friendly small town vibe which defines Bay Ridge and a clean, European chic that, especially in the summer months when there is outside eating, allows Paneantico to appeal to both the young and old.
Indeed, the place is wildly popular among locals. This reporter had to wait 20 minutes for her cannoli at 8 p.m. on a Monday night, and it wasn't due to slow service. The girls behind the counter were efficient as anyone, but the line was nearly to the door when I came in.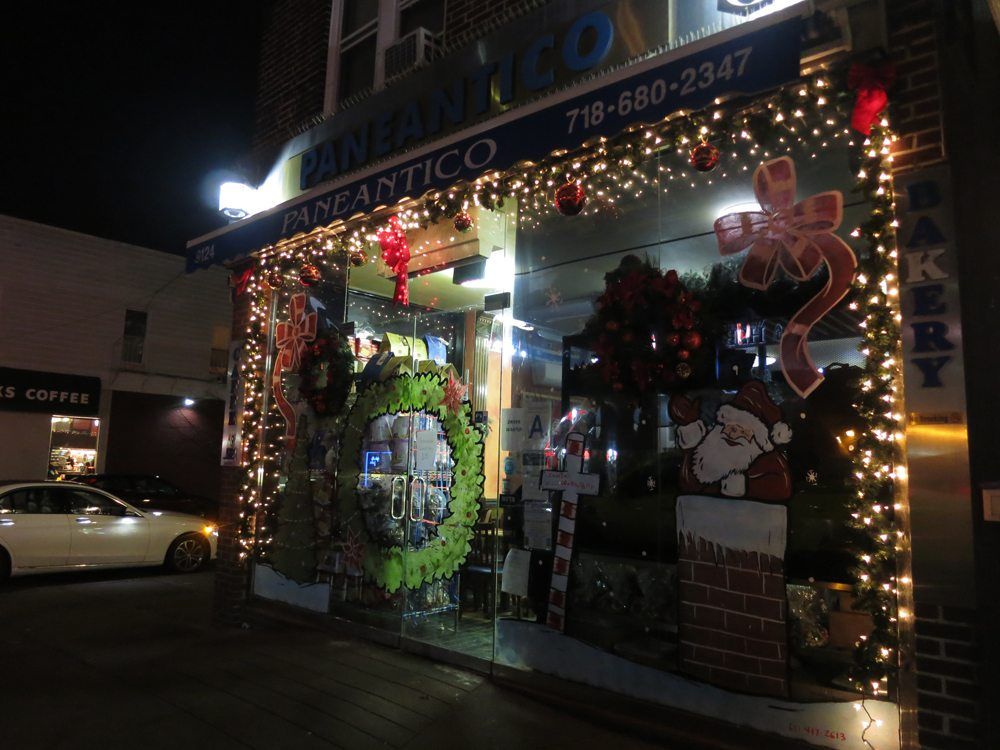 The crowd was inspiringly diverse: beat cops from the 68th stood in line next to homeless people, transplants from out of state and born and bred Brooklynites in wheelchairs.
I went straight for the cannoli. Paneantico offered two types: their take on the classic and a chocolate cannoli. The latter was smaller, with the same cream inside but a chocolate coated shell. While the chocolate won points for being incredibly rich as well as original, it was quite overwhelming, and I certainly don't recommend it to the faint of heart.
The classic was predictably delectable and had an extra bite from the pistachios on its ends.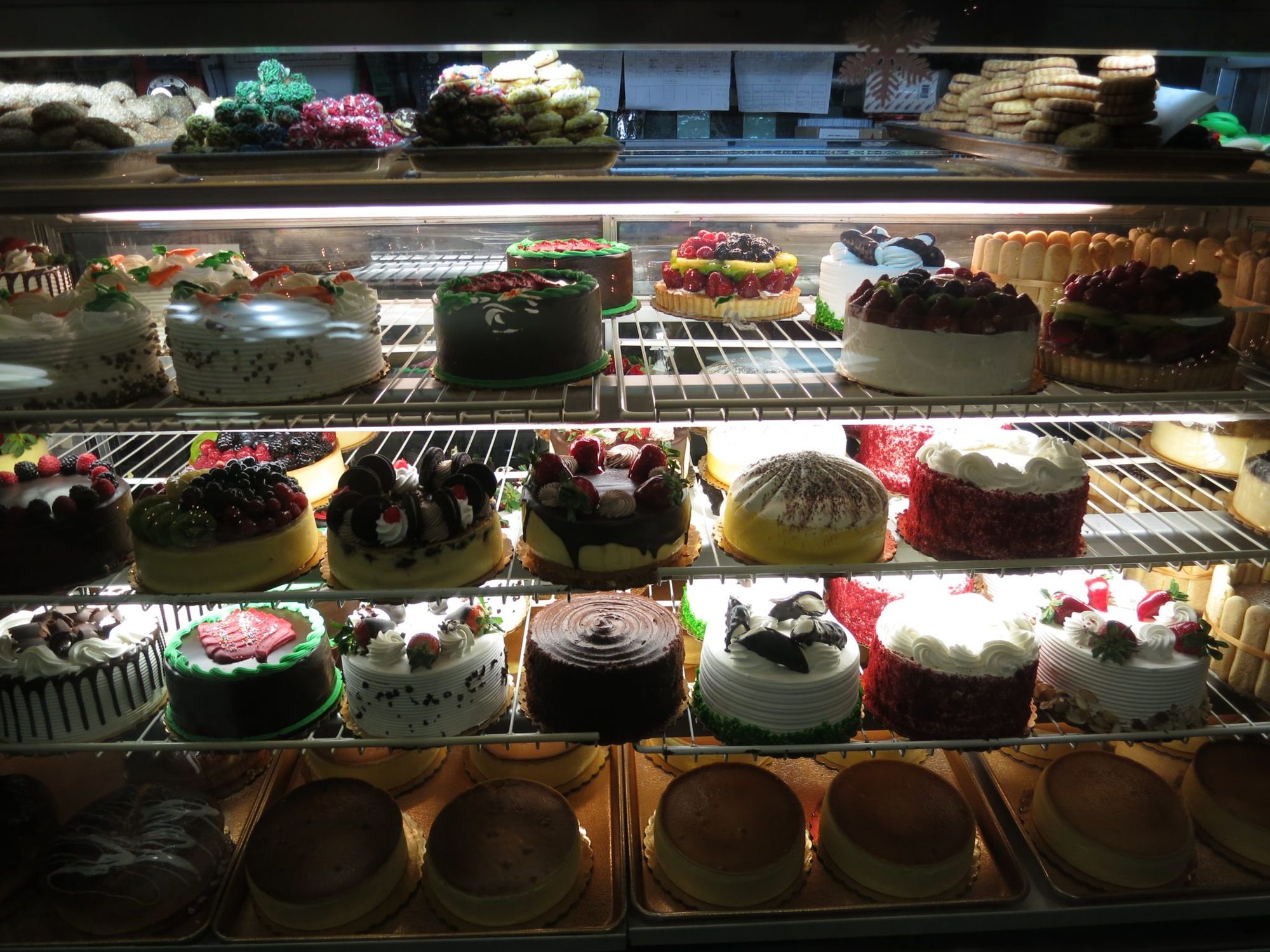 Beyond cannoli, Peanantico offers a full wall of cases stocked with sweet treats, from cakes to pinnolo and unique creations of the shop's own design.
For those looking for a more wholesome meal, Paneantico also offers an assortment of Italian comfort food. They have a full menu of heroes, pastas, and other dishes. There's also a separate catering menu proudly bragging of, among other items, a six-foot sandwich of which each foot serves four to five people.
The bakery cafe made it into the elite Zagat guide this year with a 4.5 out of 5 rating.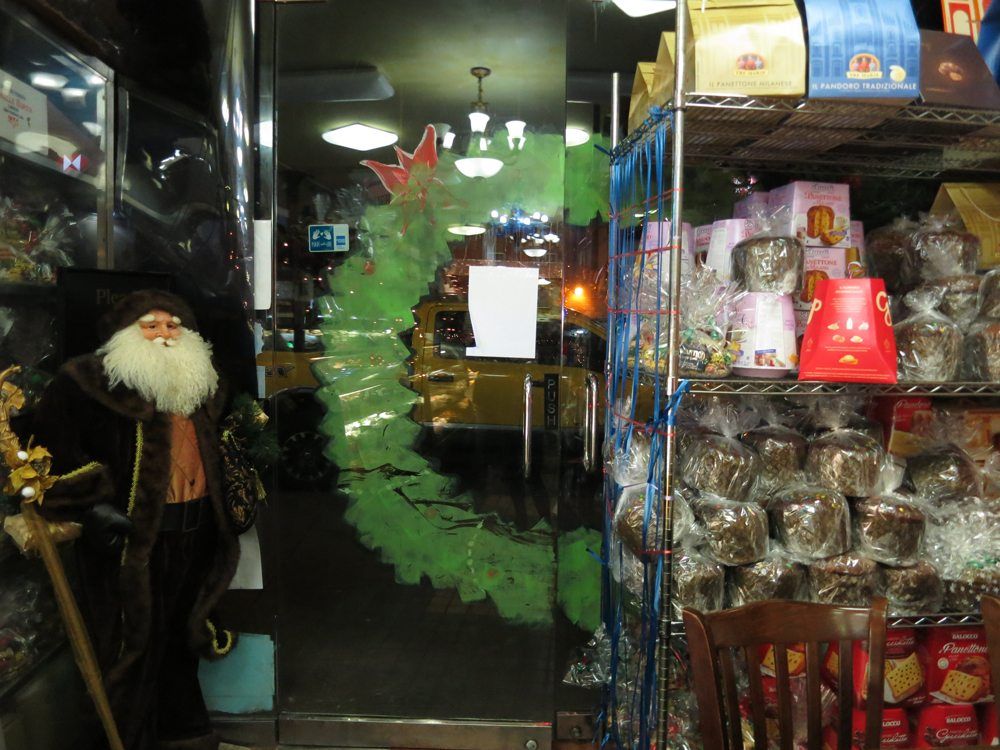 Paneantico is also currently offering a $299.99 (plus tax) Christmas dinner, serving 12 to 15 people, and featuring stuffed pork loin or spiral ham, 15 stuffed mushrooms, potato croquet, Paneantico bread, struffoli (or a 2lb cookie tray) and other foods. They also have a Christmas A La Carte Menu featuring a more seafood-centric assortment including Stuffed Calamari ($125 for a full tray), Shrimp oregnato (market price), and Frutta di Mare ($17.75lb), among other things.
Per a handwritten paper sign taped to their front window, homemade panettone is also currently available for $15.
As for the store's name, it is, according to Paneantico's website, "the combination of the Italian words pane and antico, which means "Old-Fashioned Bread"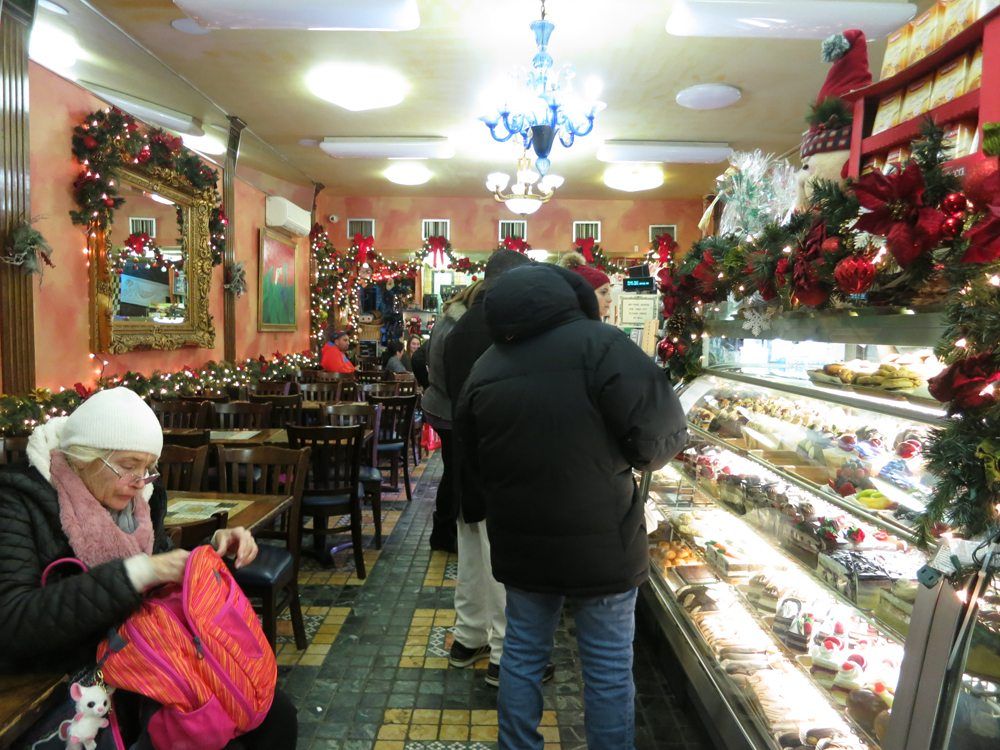 Paneantico
Address: 9124 3rd Avenue
Hours: 7 a.m. to 10 p.m. seven days a week
Reservations: No
Kid friendly? Yes