Pro-Palestine March Takes to the Streets in Bay Ridge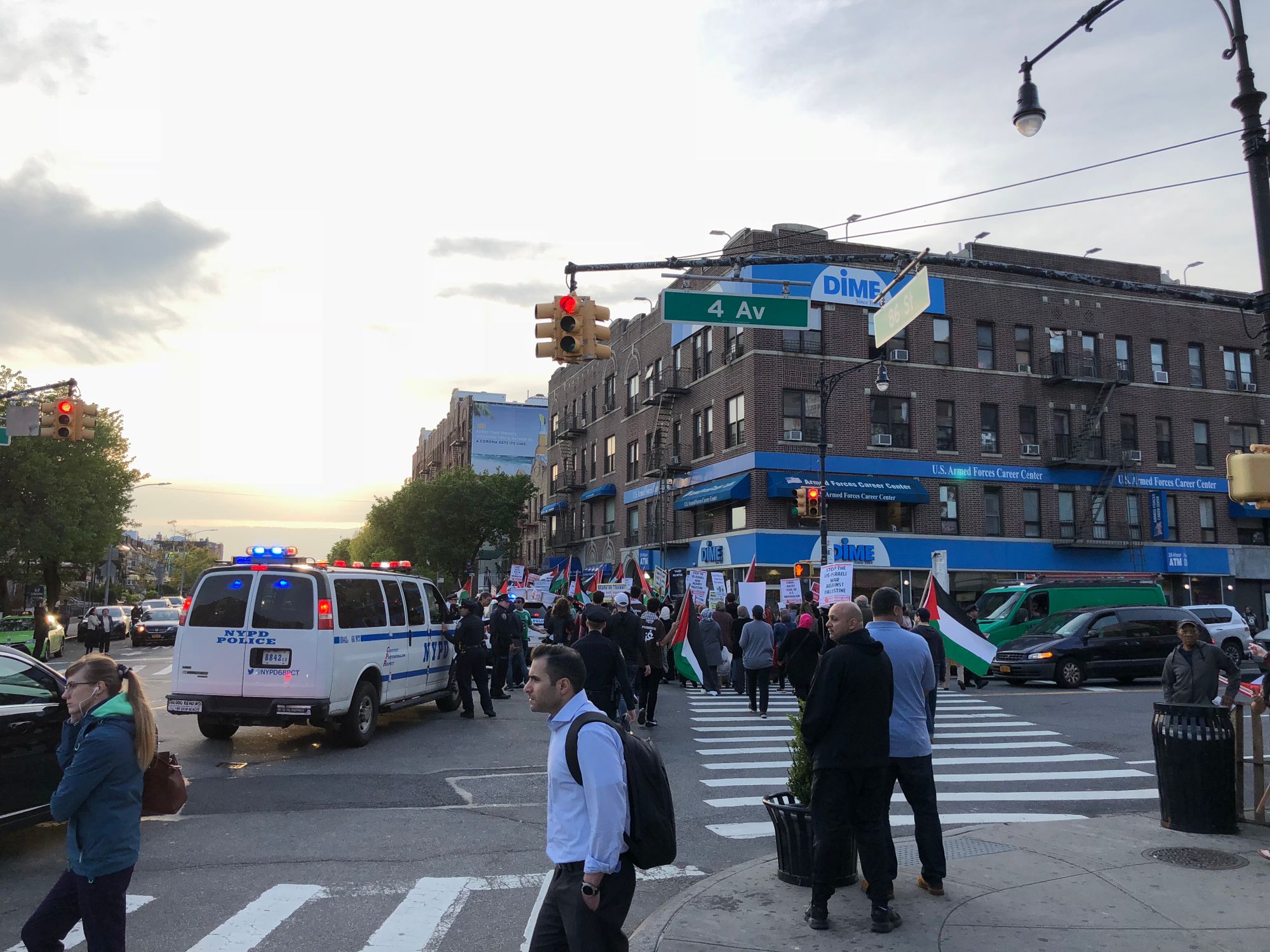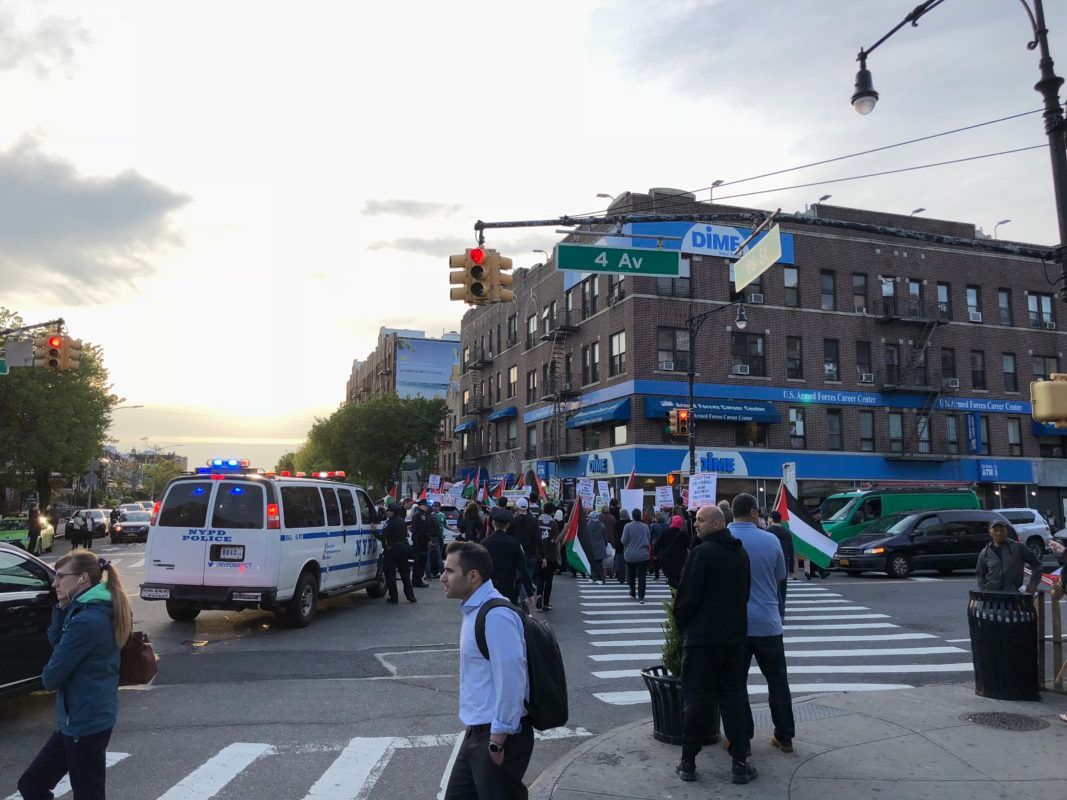 BAY RIDGE – As the killing of Palestinian protestors at the border with Israel dominated the headlines yesterday and the US government celebrated the move of the United States embassy from Tel Aviv to Jerusalem, a group of pro-Palestine protestors took to the streets in Bay Ridge, decrying "70 years of colonialism," according to the group's event page.
The event was hosted by Within our Lifetime • United for Palestine, along with the American Muslims for Palestine – NJ Chapter, Jews for Palestinian Right of Return, Samidoun Palestinian Prisoner Solidarity Network, NY4Palestine, Palestinian Youth Movement (PYM), Al-Awda NY: The Palestine Right to Return Coalition, Labor for Palestine, and the Arab American Association of New York.
Protestors gathered around 7:00 pm at 86th Street and 4th Avenue in Bay Ridge, waving Palestinian flags and carry signs, chanting and marching while police escorted the procession. Reports indicate the protest was peaceful, if loud, and that no arrests were made.
Photos from the march can be seen below: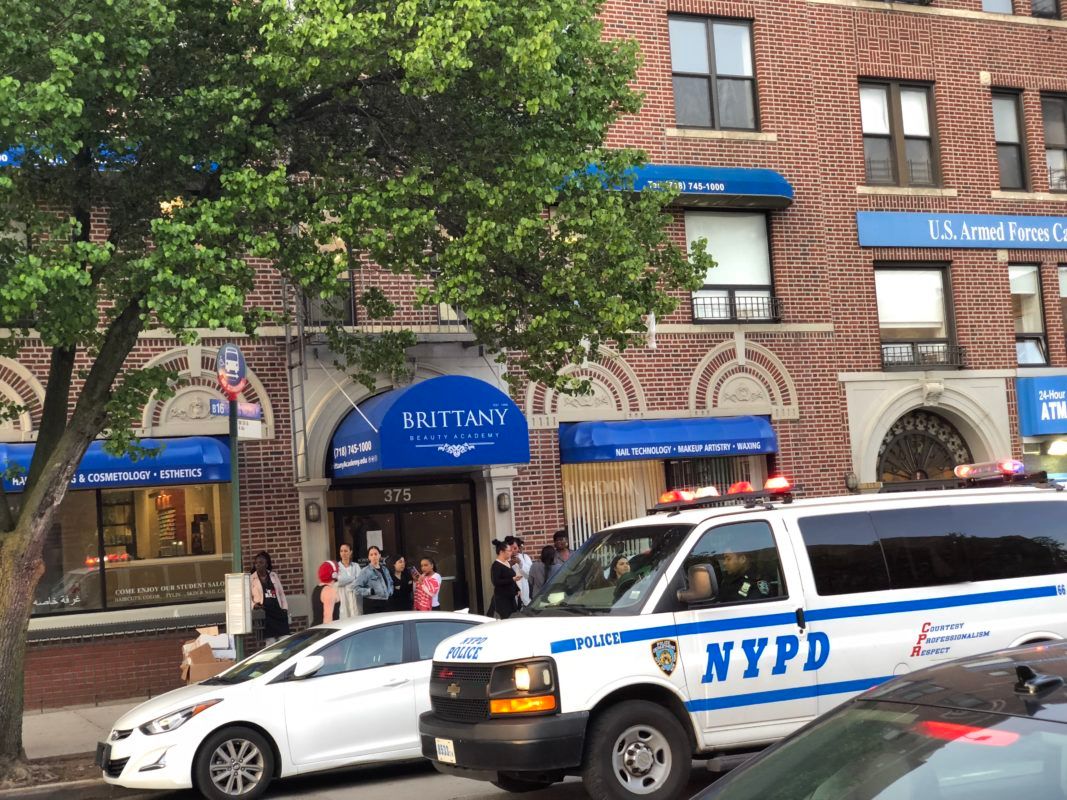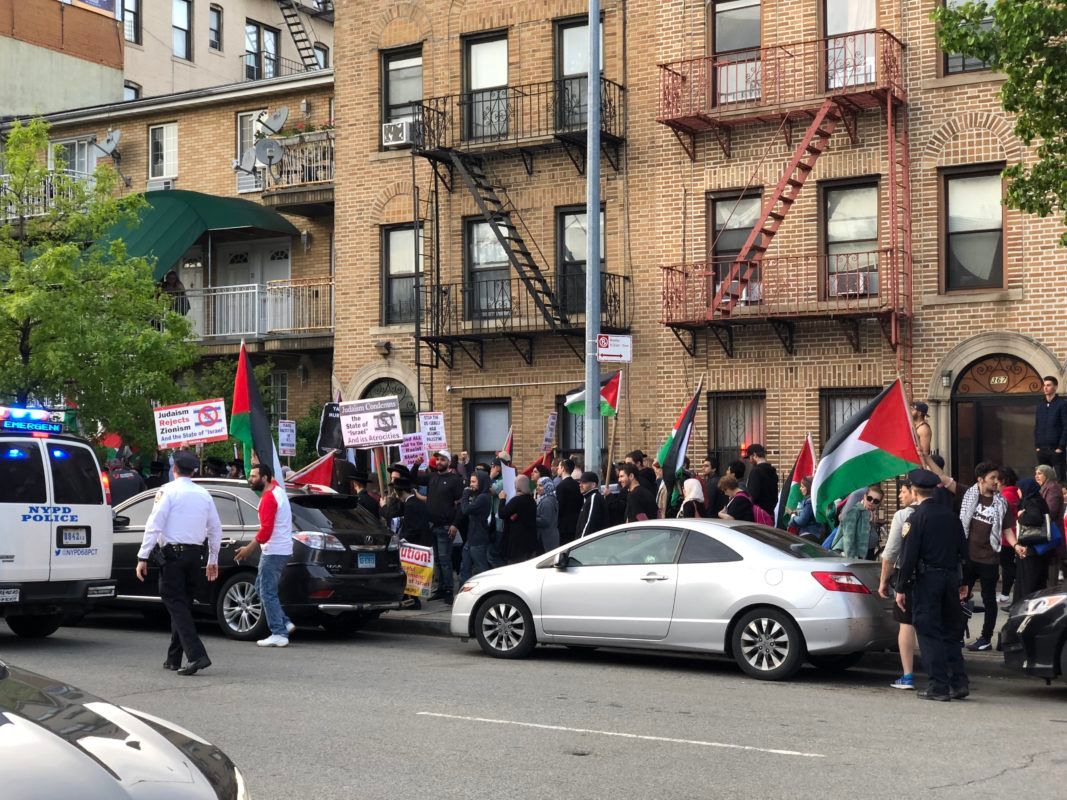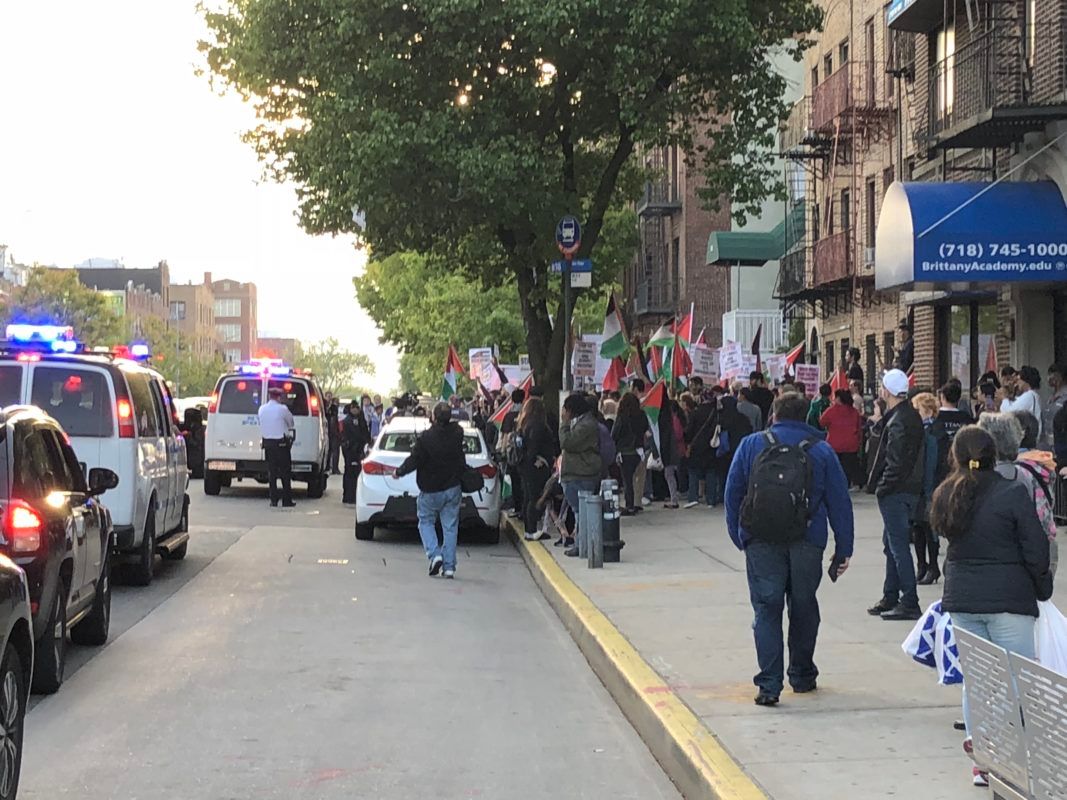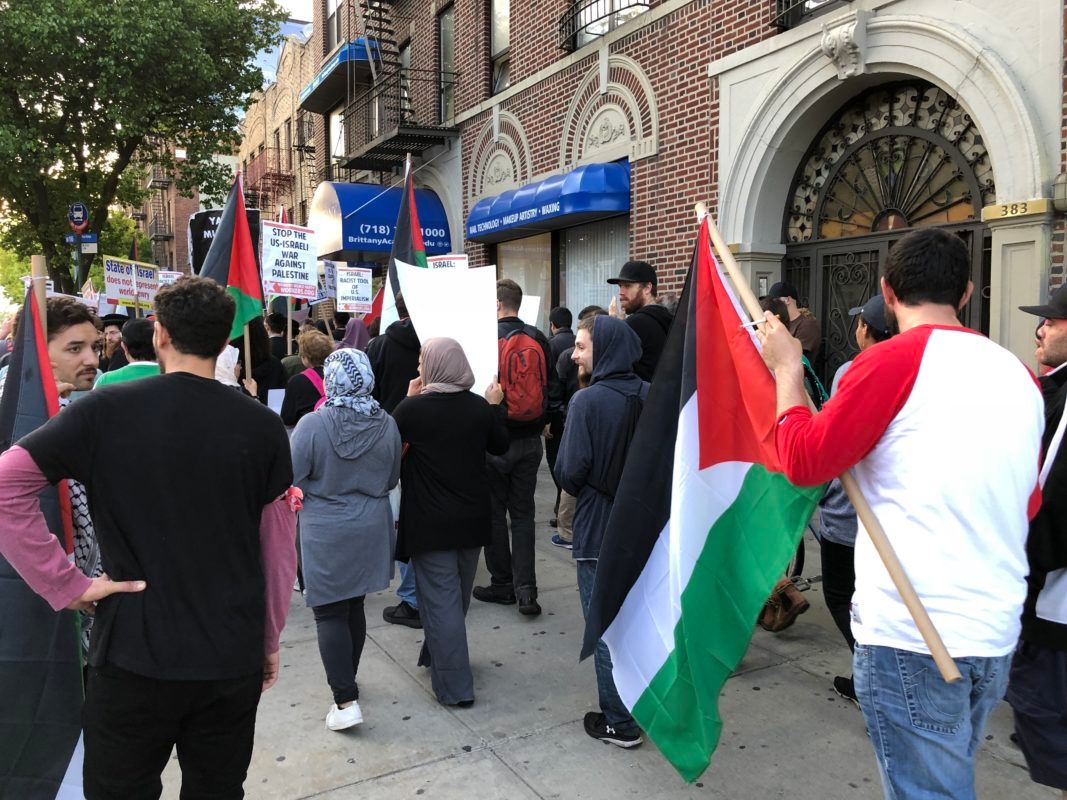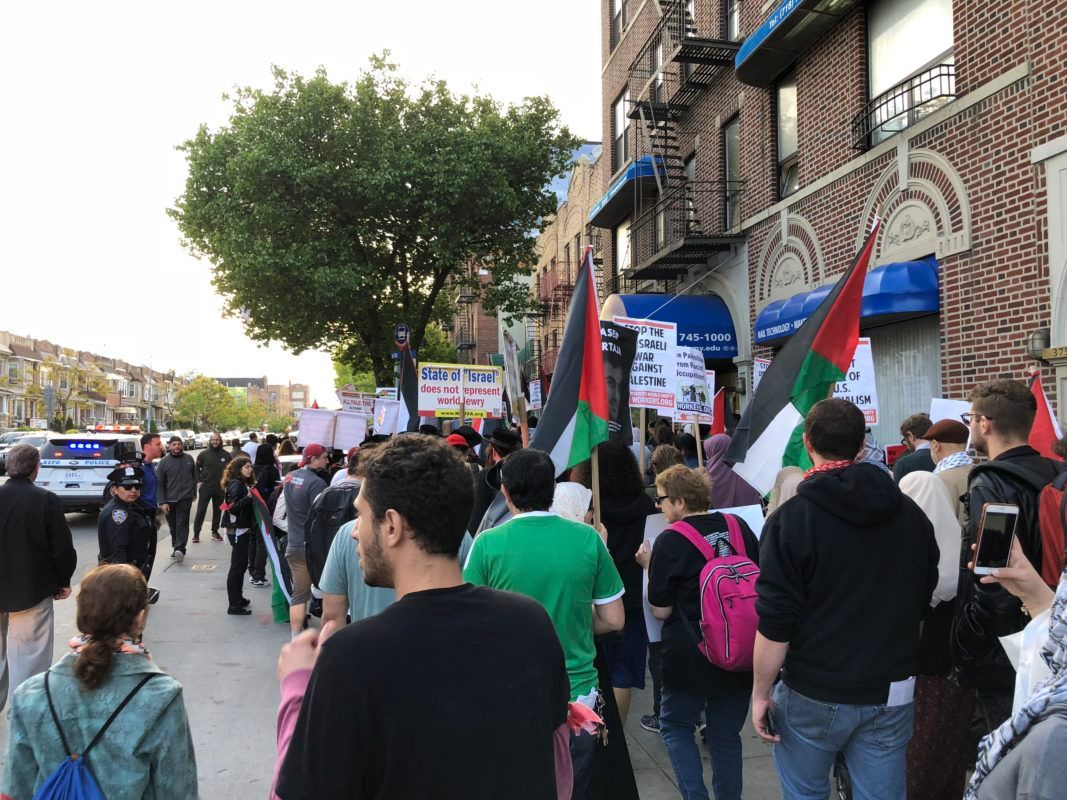 All photos courtesy of NYC911News LLC