Bay Ridge Bike Crash Spurs Response from Local Politicians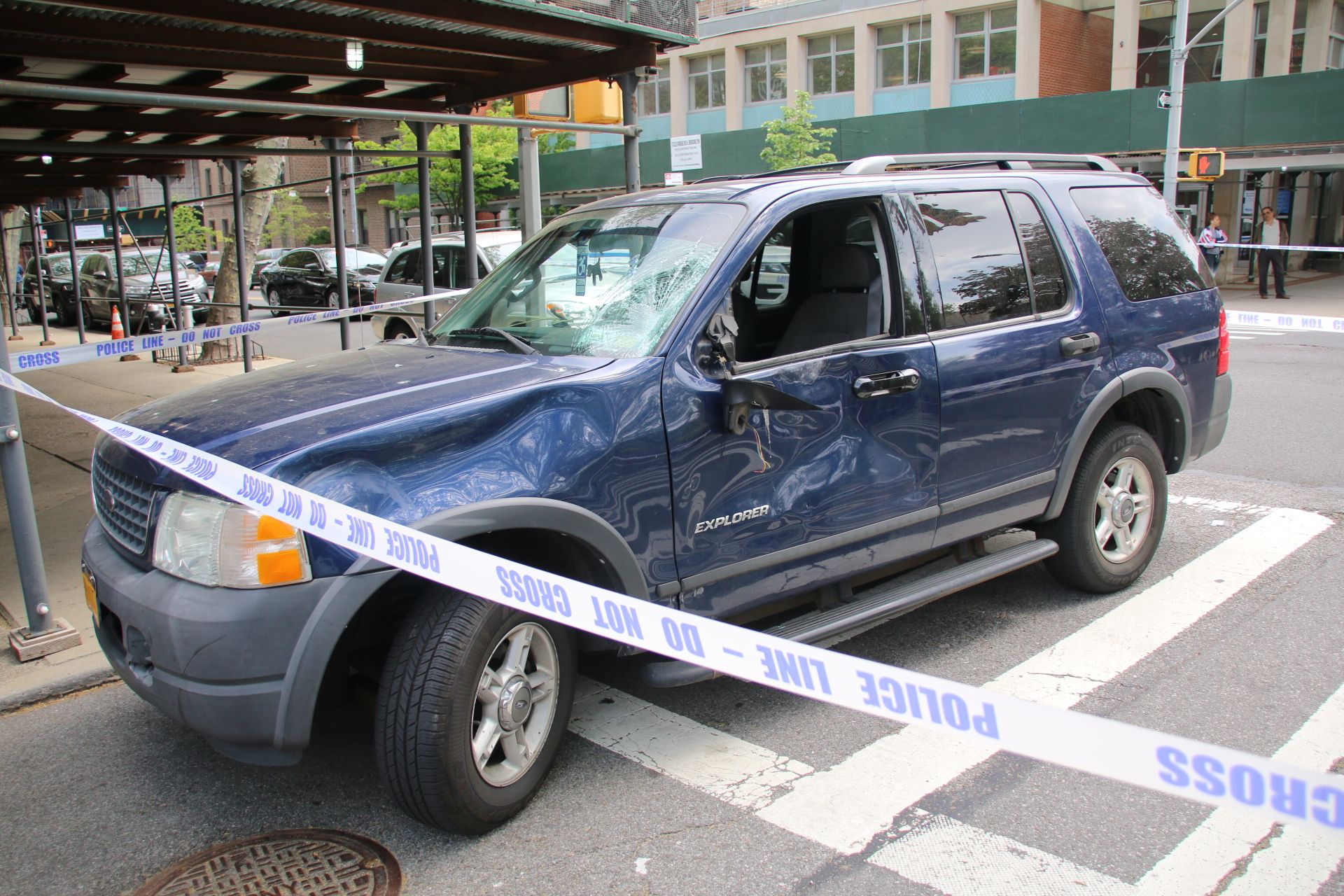 BAY RIDGE – Yesterday, a crash involving an SUV and a bike in Bay Ridge sent the rider to the hospital in critical condition. Now, politicians are speaking out about safe driving and safe streets.
The crash took place around 9:45 am on Thursday, May 10, said police. A 63-year old woman was driving her Ford SUV westbound on 73rd Street, approaching Ridge Boulevard, when she collided with the cyclist.
When police responded to the scene, the 29-year old cyclist was on the pavement, having suffered severe head and chest trauma. EMS transported the man to nearby Lutheran Hospital in critical condition, said police.
The driver, who remained on scene, suffered from a fractured nose. There are no arrests at this time, though the NYPD's Collision Investigation Squad is conducting an investigation into the incident.
Local City Councilmember Justin Brannan (D-43) took to Twitter to update his constituents and urge drivers to drive safely:
In a series of Tweets, Brannan mentioned that the area where the crash took place was outside both a church and a library, and a block away from what he called an overcrowded public school. He doubled down on his call for everyone to "slow the f [sic] down."
Brannan said the corridor had been on his radar for years and that the DOT recently agreed to install a "School Slow Zone" in the area. He even cited VisionZero data for the street on which the crash took place:
Bay Ridge local and State Senate hopeful Ross Barkan, running for the Democratic nomination in the 22nd District, also released a statement following the crash.
Barkan called on the city to expand the speed camera program—a common refrain from many politicians—and to redesign streets for traffic calming.
"This epidemic of vehicles striking pedestrians and cyclists must end now. Safe streets are non-negotiable," said Barkan. "We need answers and accountability. We need actual solutions. Thoughts and prayers are not enough."