Bay Pizzeria Now Open, Returned To Owners' Hands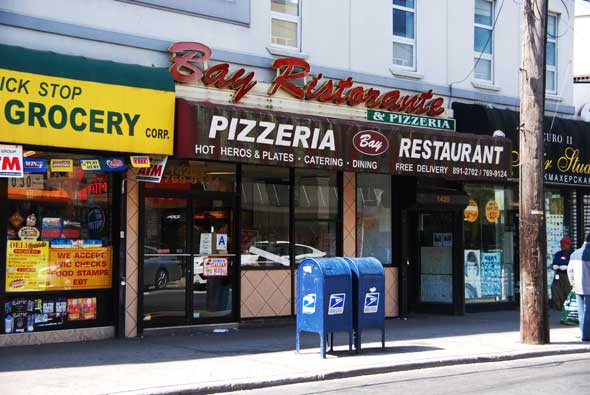 Good news, everybody!
Bay Ristorante and Pizzeria at 1420 Sheepshead Bay Road has reopened after clearing up their squabble with the New York State Department of Finance, said owner Jimmy Mashkulli.
Officials seized the restaurant Monday afternoon and notices went up declaring that the owners had failed to pay taxes owed. Mashkulli described all the hubbub as "confusions" between the department and the owners' accountant and said everything is cleared up and they're looking forward to returning to business.
"Nothing's going to stop us, you can quote me on that," said Mashkulli.
They reopened yesterday at around 5:30 p.m.