UPDATE: Shooting Threat At Bay Academy Junior High, 11-Year-Old In Custody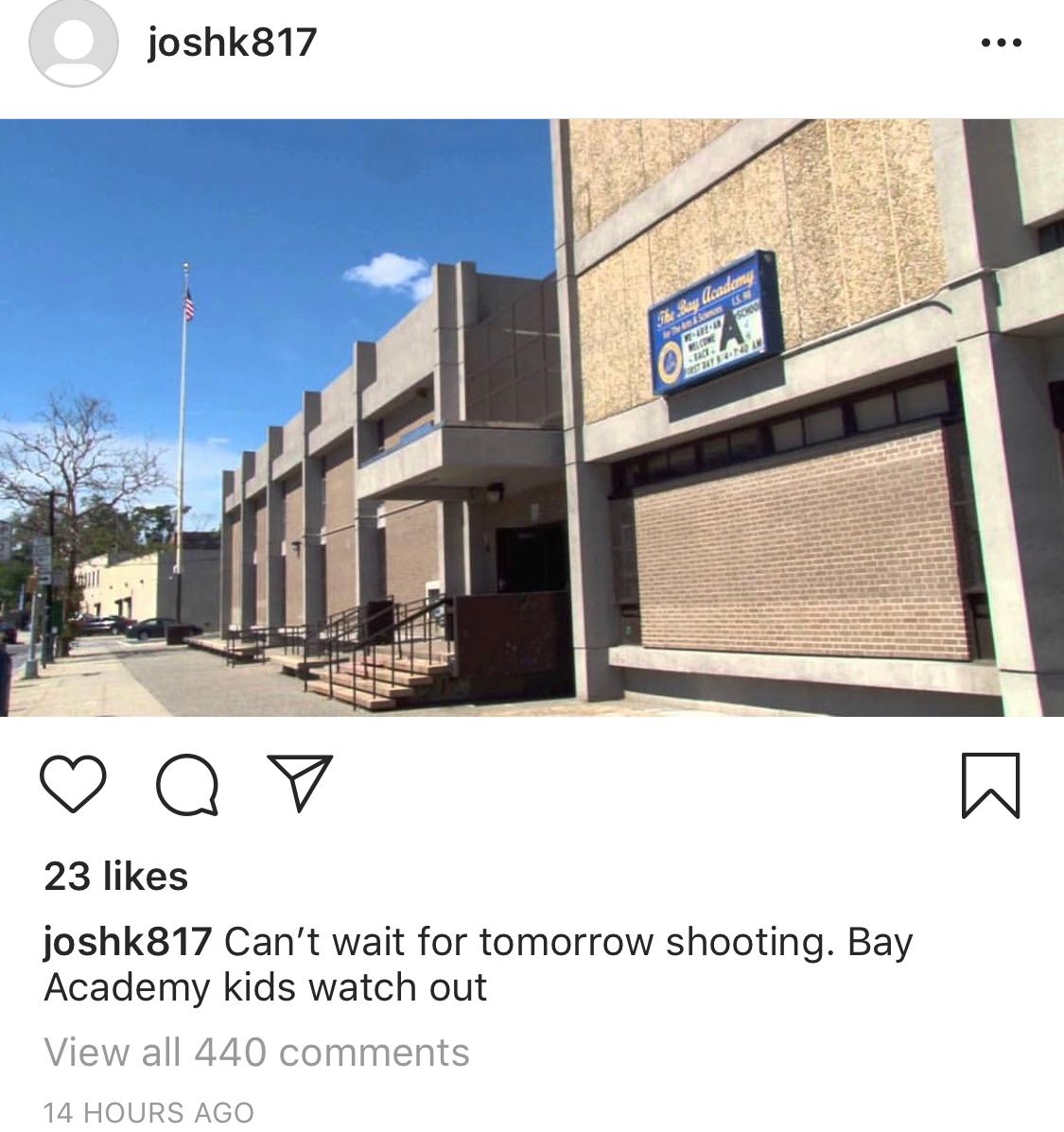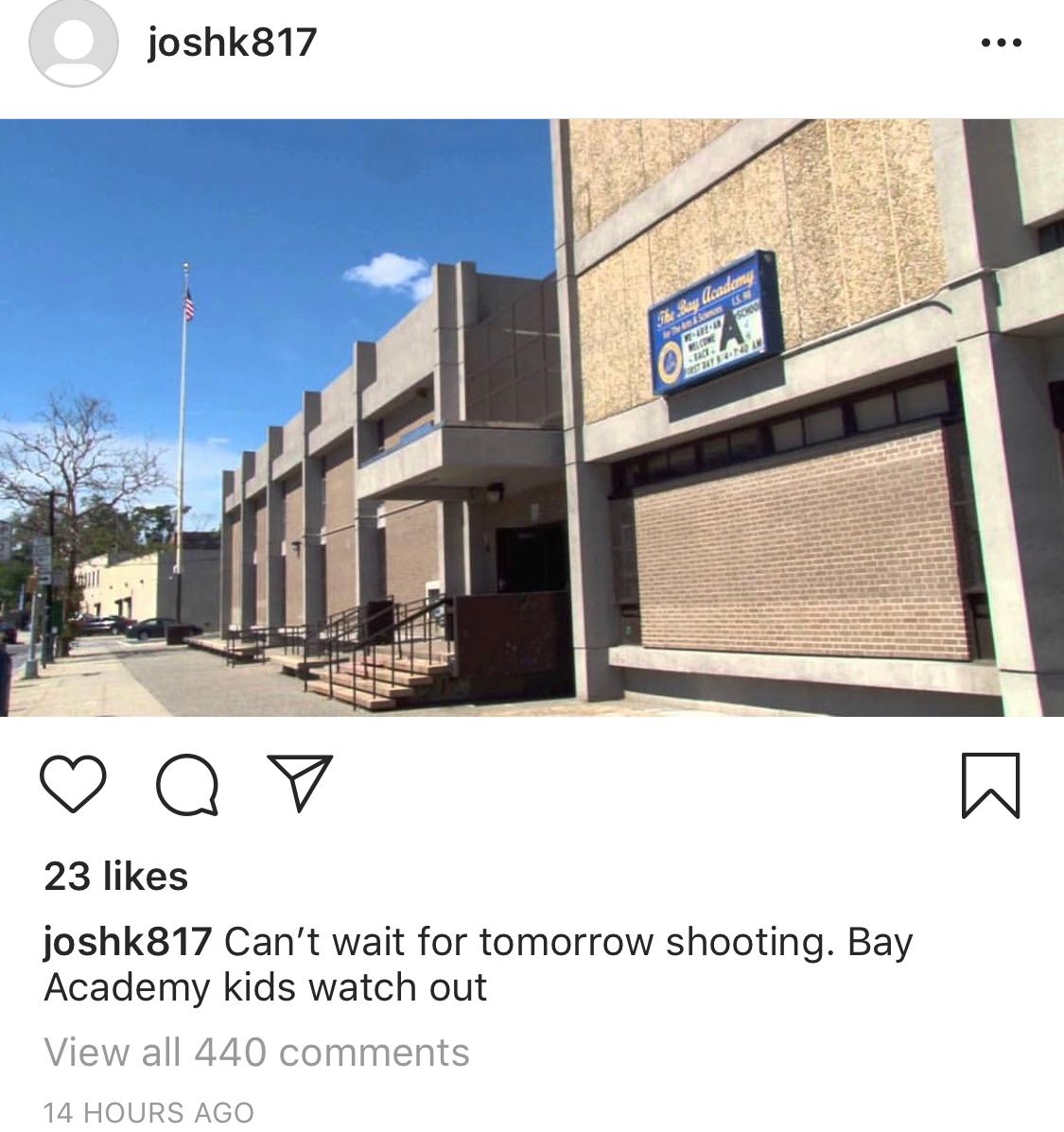 UPDATE: Cops are telling us an 11-year-old boy was taken into custody for the shooting threat made on Instagram last night. It is not clear if the boy was a student at Bay Academy.
SHEEPSHEAD BAY – A person threatened to shoot inside Bay Academy Junior High School last night, telling students to "watch out." Parents and students weren't notified until after school began this morning.
At around 9 p.m. on Wednesday, March 6, a person who identified as Josh Alexandra went on to Instagram and made a threat. Alexandra posted a photo of Bay Academy with the caption, "Can't wait for tomorrow shooting. Bay Academy kids watch out."
The post, which is still up on Instagram, has over 440 comments and 23 likes. Sources tell us it appears the person made a threat on a fake Instagram account with a false name. The NYPD is currently working to track down the user.
According to a parent, people were not notified of the threat until 9:16 a.m. – until after kids had been dropped off.
"When we dropped off the kids this morning, there was a single police car, so it didn't cause any suspicion," the parent told us. "Ten minutes after drop off, kids called in a panic asking to be picked up."
The parent was upset that the school did not notify the parents. Many parents are also wondering if the suspect has been identified since they have not heard from the school yet.
"My question is why was this not done before school started today, since the school already knew [about the threat]," the parent asked.
According to a representative at Bay Academy, "Nothing happened. We are going to send out a letter. Cops are here, security officers are here. Everything is fine."
Council Member Chaim Deutsch tweeted that the threat against the high school was not credible and the investigation is ongoing.
"I want to be clear that Bay Academy has been following DOE [Department of Education] procedure, and my issues are NOT with the school," he said. "DOE must update their emergency response policy, and and I intend to work with the @NYCCouncil legislative division to see what we can do to correct these issues."